[Review] Duhome Modern Upholstered Accent Velvet Chairs
What to expect:
Smooth velvet fabric and classic gold base exudes subdued elegance and luxury
Unique curved shape of the upholstered chair makes it an ideal accent piece at home and in the office
Choose from an array of attractive colors that look beautiful in real life as they do in pictures
The design of the metal base guarantees the stability of the lounge chair
Amazon Prime members enjoy free and fast shipping
Assembly
The accent chair arrived in a box with plenty of packaging material. All pieces were wrapped for protection from damage during shipping. I got the pieces free from dents and scratches. The cushions were wrapped and the legs came in a bag.
Putting this together is not as difficult as it seems. The directions are straightforward. Stick to them and you shouldn't face any issues. It would help if you have an extra hand to hold the pieces in place while you screw them in. This would allow you to complete the assembly in a shorter span of time.
Comfort and Design
The padded seat and back makes this modern chair comfortable. It is definitely not the type you sit on for hours doing work. For that purpose, you should find yourself an ergonomic chair. It won't give you a sinking feeling. If you are looking for something to sit on for reading and entertaining then this would fit the bill.
The curved back doubles as a backrest and armrest. It is tilted backwards so it has a good lean to it. It comes with sufficient padding. It does have a hole at the back so this is not recommended for people who need lumbar support.
This velvet lounge chair is a stunning accent piece. Put it in a room and surely you will get compliments. It comes in a variety of colors with a classic gold base. This gives you room to consider what would look best in your space. It comes in neutral colors like black and grey as well as bolder colors like pink and atrovirens. With the available options, it's easy to find a chair that is the right fit for your space.
This is designed for modern spaces. The oversized seat and unique legs make it an interesting piece. Contemporary spaces typically feature white walls. A splash of color from this chair would create a fantastic overall look. The soft sheen of the velvet fabric exudes muted elegance. If you have a velvet sofa at home, this would make the perfect matching piece.
The velvet fabric feels great on the skin. It both looks and feels luxurious. The material seems durable too. You can see from how tightly the velvet fabric is sewn around the frame that the construction is impressive.
However, the problem with velvet furniture is that stains and dirt are much more visible than they would be on other type of fabric. To get rid of surface dirt and dust, vacuuming is the way to go. A soft brush can also help with removing dirt if you're lazy.
In case of spills, you should wipe it dry with a dry cloth before it leaves a stain. It's a pretty chair and so it comes with it some form of maintenance. It is worth noting that too much sun can cause the color to fade. Hence, it is best to have it away from the window where sunlight can reach it.
The lounge chair is as heavy as it looks. Don't get me wrong. You can still carry it to where you need it. What's great with the weight is that it gives you an assurance that the chair won't lose its balance. You won't topple backwards if you lean back. As long as you assemble it correctly, it won't wobble. The metal base is designed to keep its balance and keep the velvet chair stable.
In My Opinion
This chair is meant to be an accent piece. I doubt it would go unnoticed in a room. It's made for cost-conscious buyers who would like an expensive-looking furniture that would last a long time. A chair like this could easily fetch a much higher price tag with other brands.
Other Popular Reviews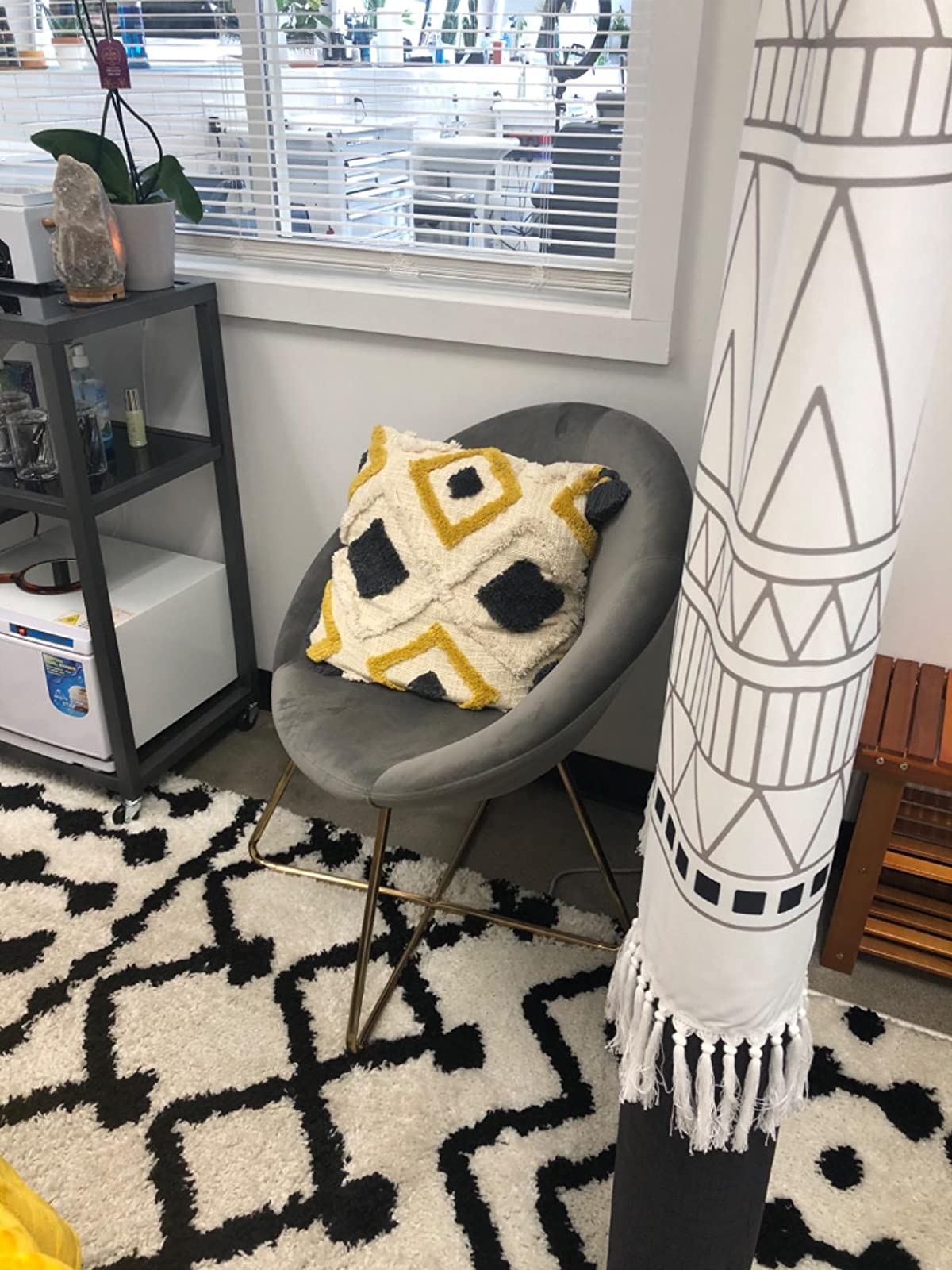 "Honestly surprised with how nice this chair is. And it can handle some weight too! Super easy assembly. Fast shipping! Great product" – Rulerofelves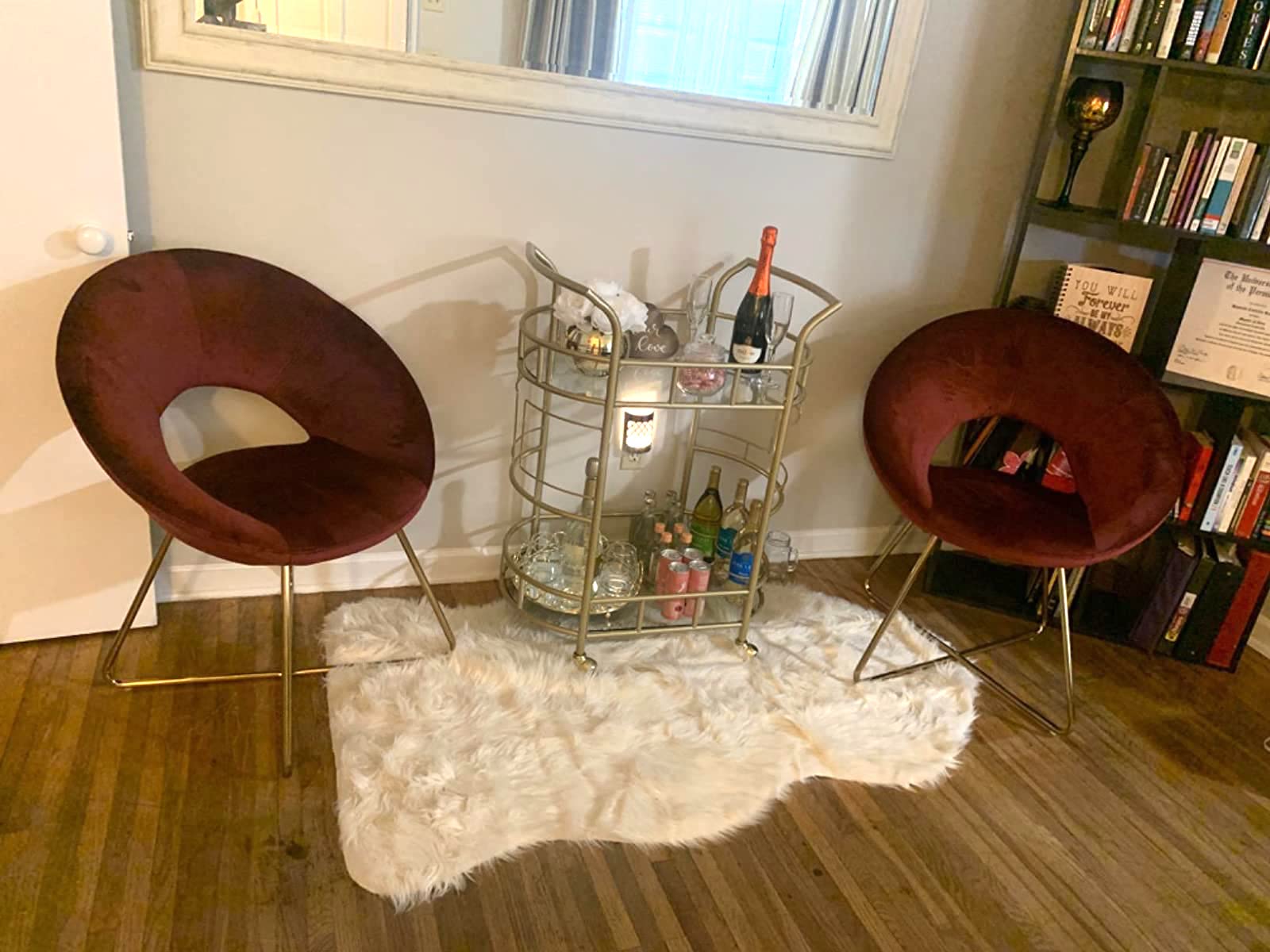 "Easy to assemble and super cute. High quality, not fluffy comfortable but firm so i feel like it will hold its shape for a while" – Danielle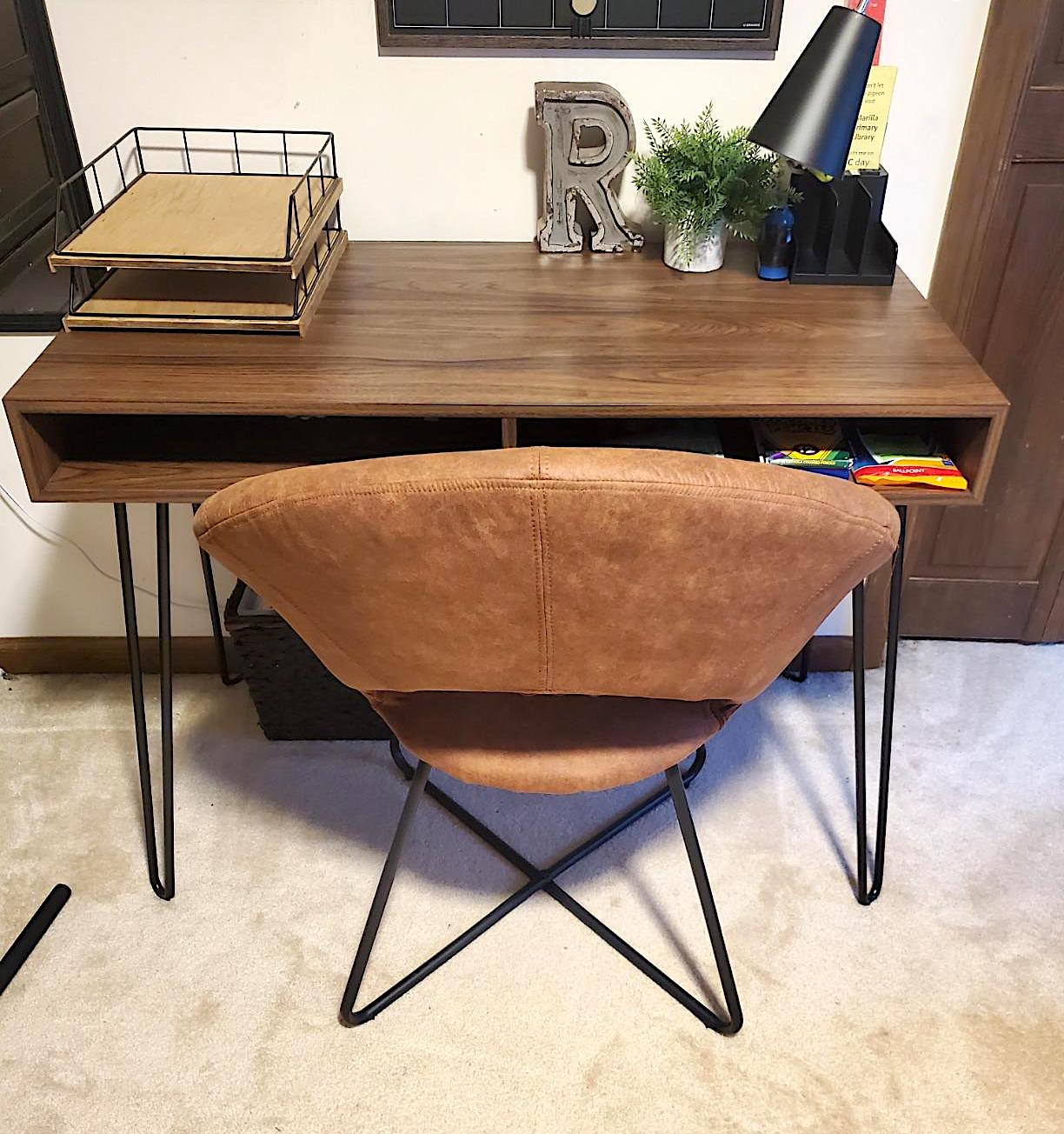 "I searched for days before I found the perfect chair for my 9yo son's desk. It arrived in a triangle shaped box with 1 chair, 2 legs, 6 screws, a bolt, and tools, but no instructions. A little bit of common sense and anyone can figure out how to put this together. Overall I love the color, size, and comfort." – E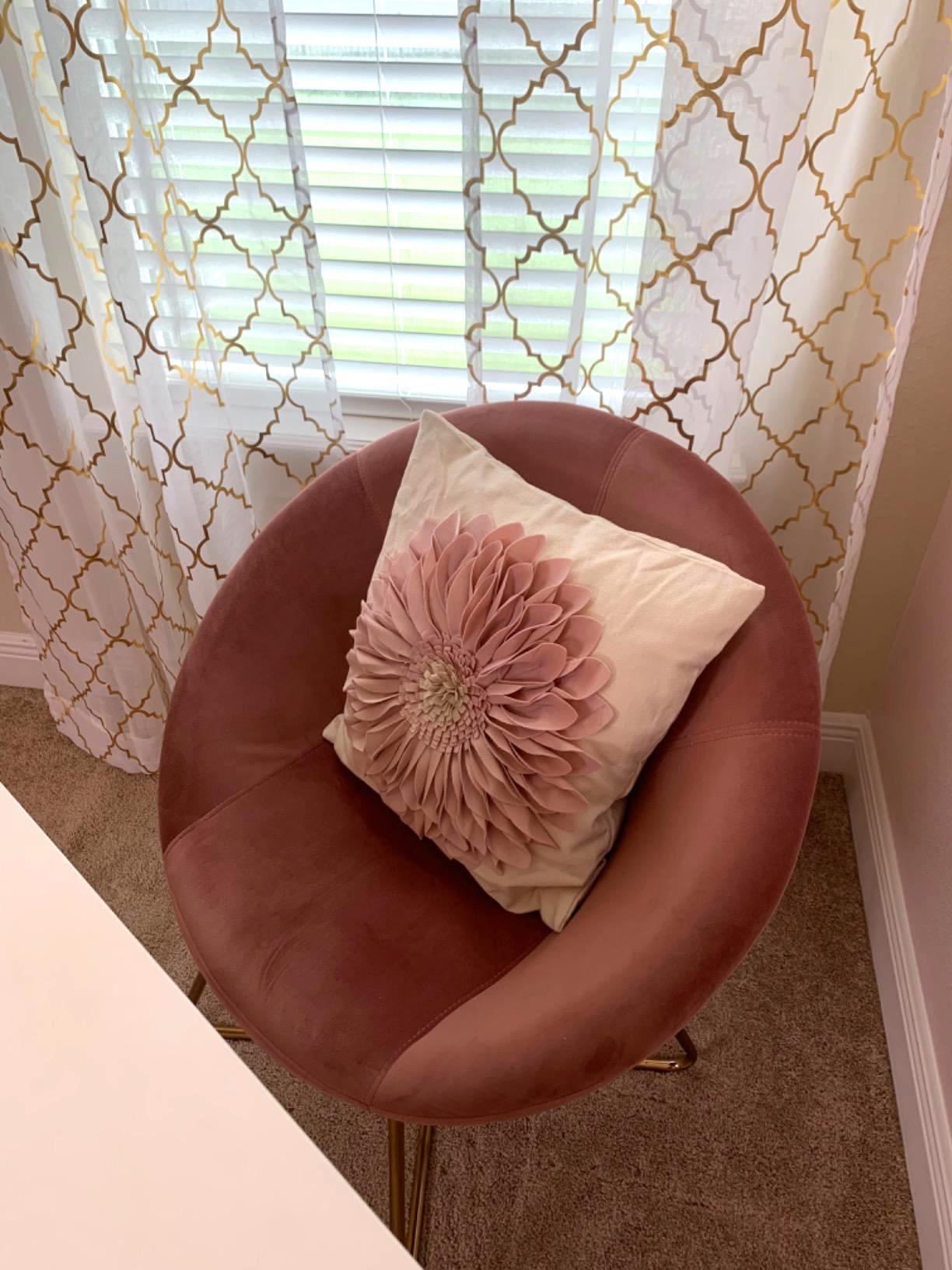 "Absolutely love this chair! It is elegant yet functional. Easy assembly! I add a pillow for extra support when working but overall the chai is fantastic!" – Laura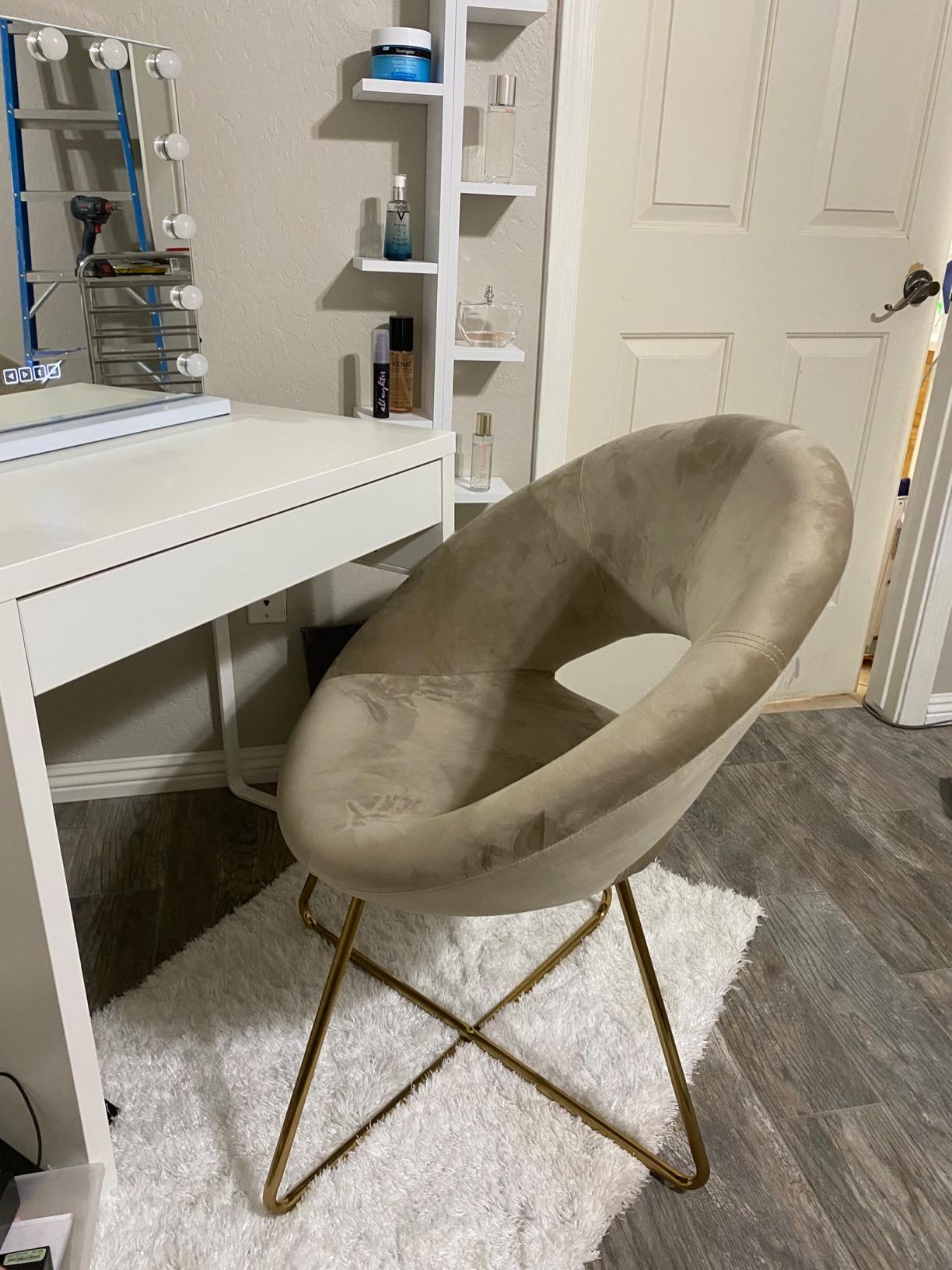 "Very beautiful and comfortable chair. Perfect addition to my vanity area" – Nicole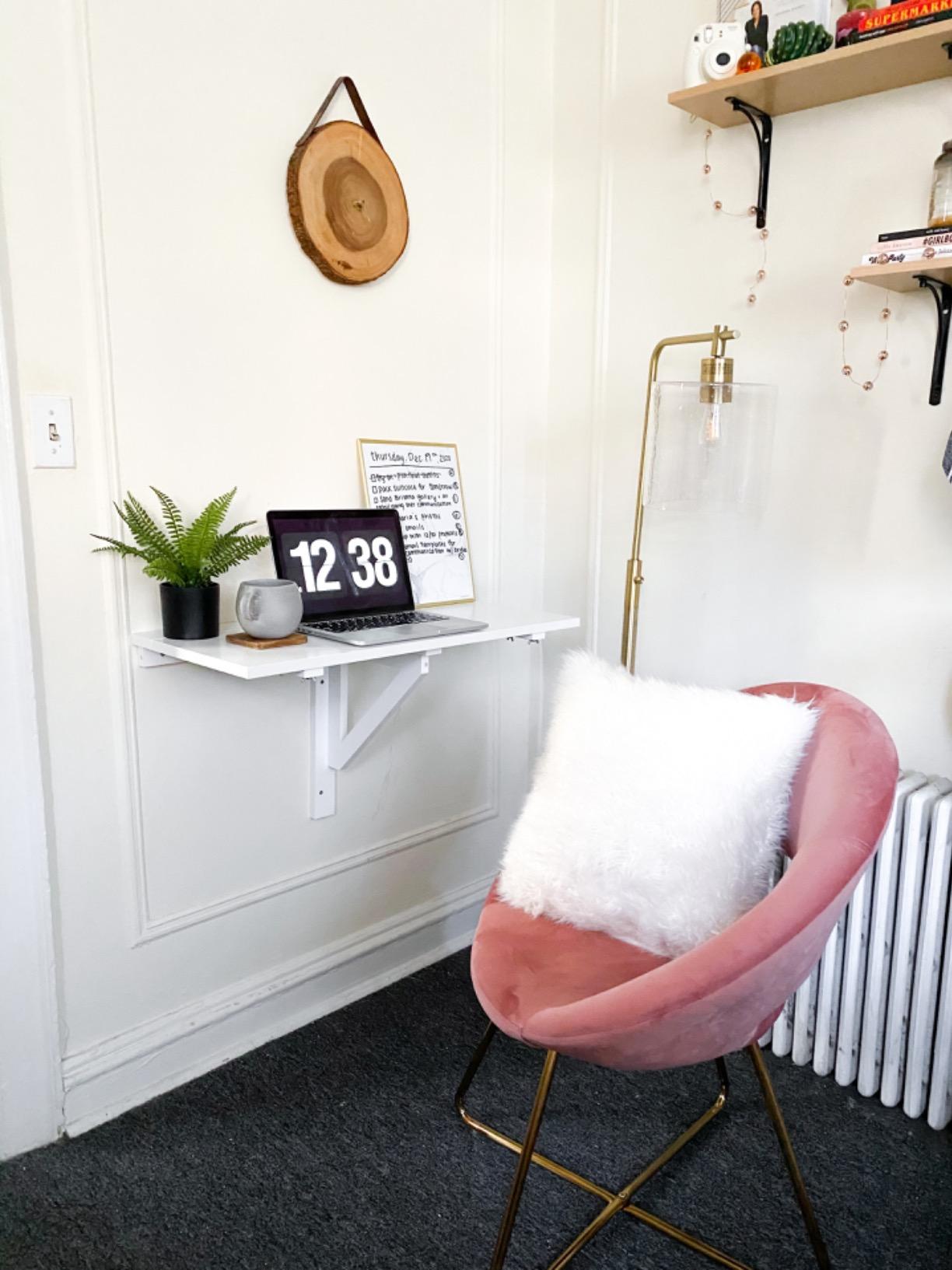 "Love this chair so much! It look me max 10 minutes to put together by myself and it's incredibly sturdy!" – Pamela Smith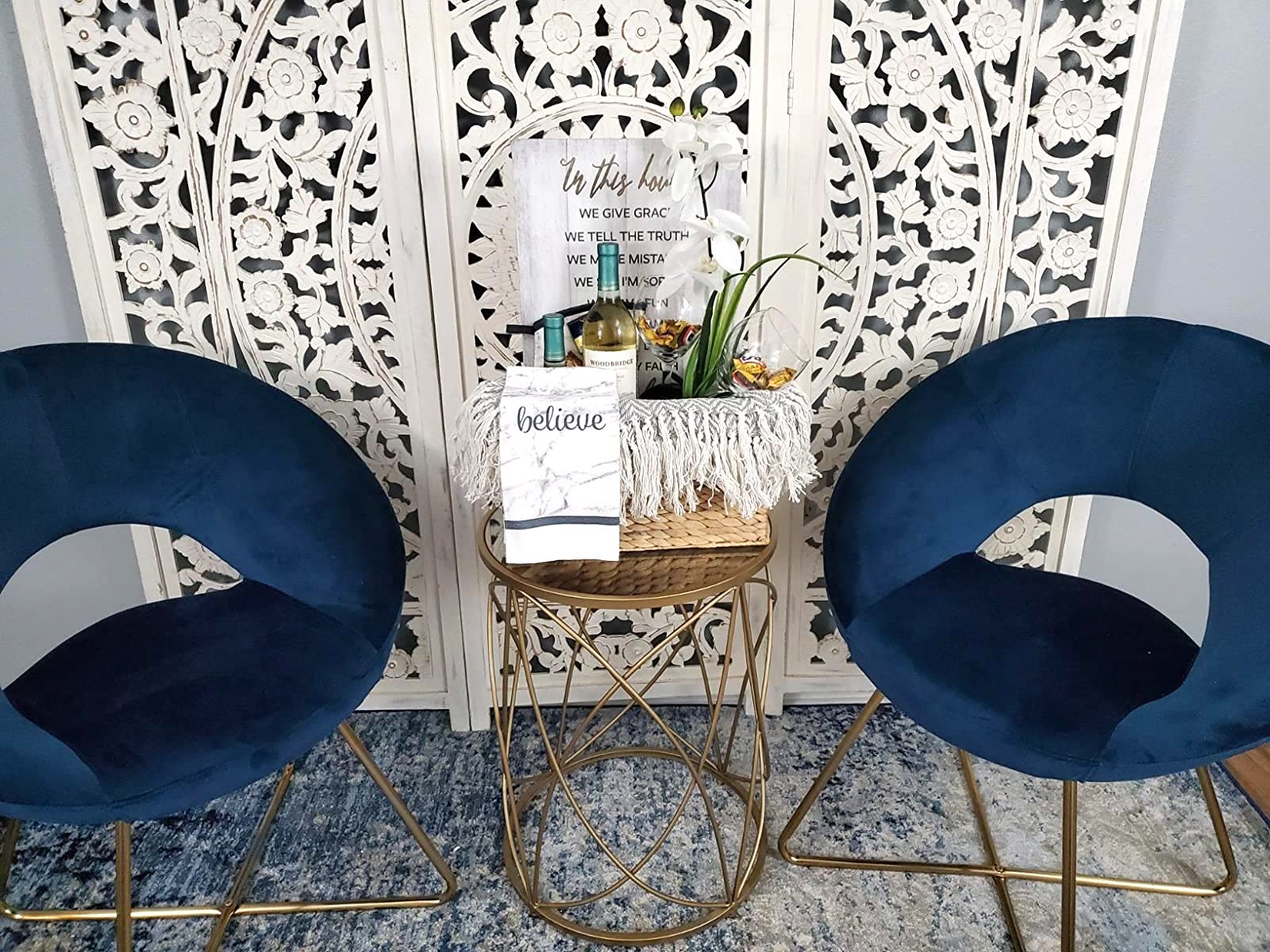 "Love my new chairs!" – Lizzette Rodriguez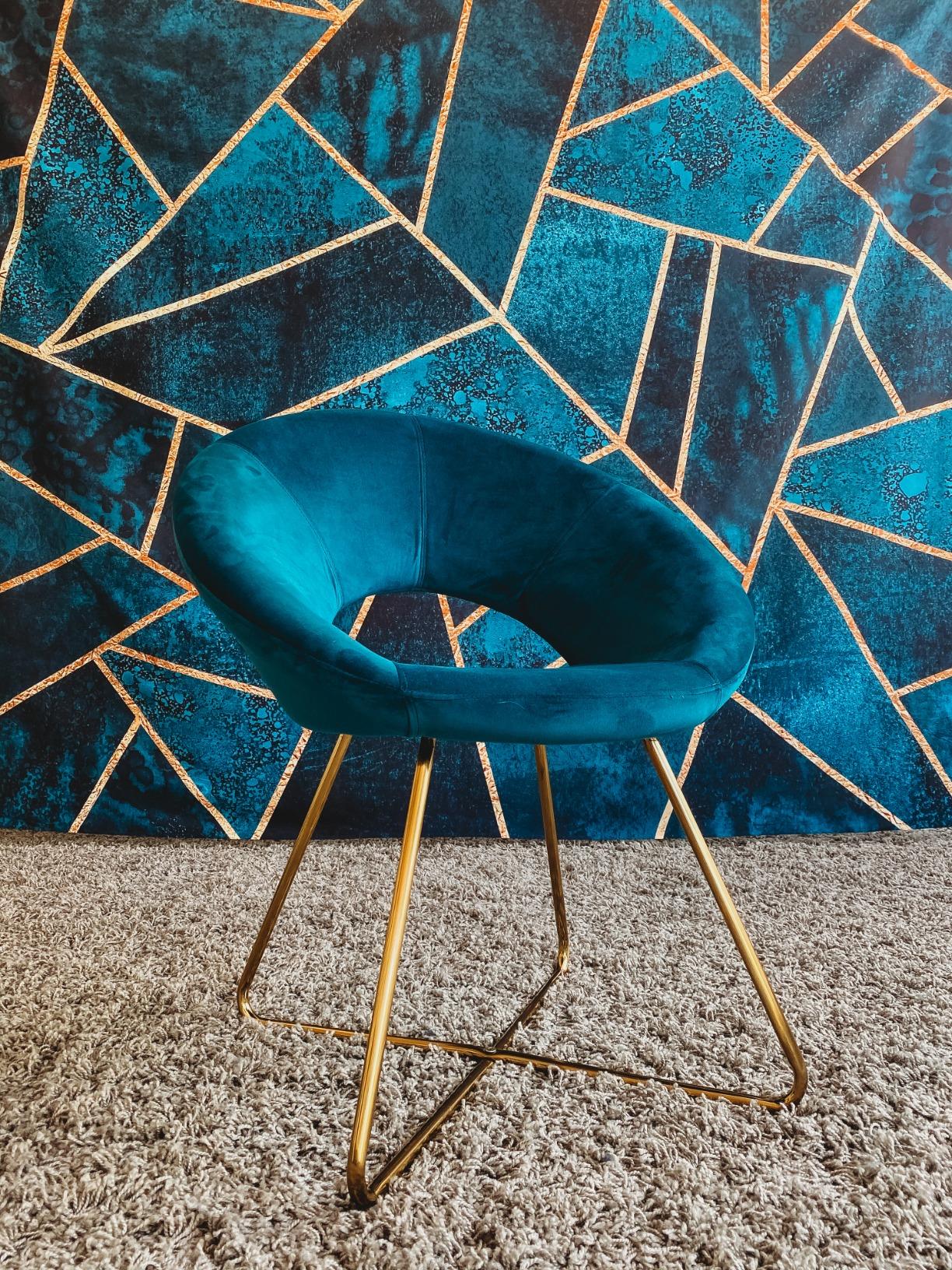 "This chair is super cute. It looks great in our photography studio's changing room. The color is very rich and pictures hardly do it justice! It's a great size, I even found it to seem big but in a good way. Expected it to be a bit smaller. It was very easy to assemble, did it myself in like 10 minutes. Great chair!" – Amazon Customer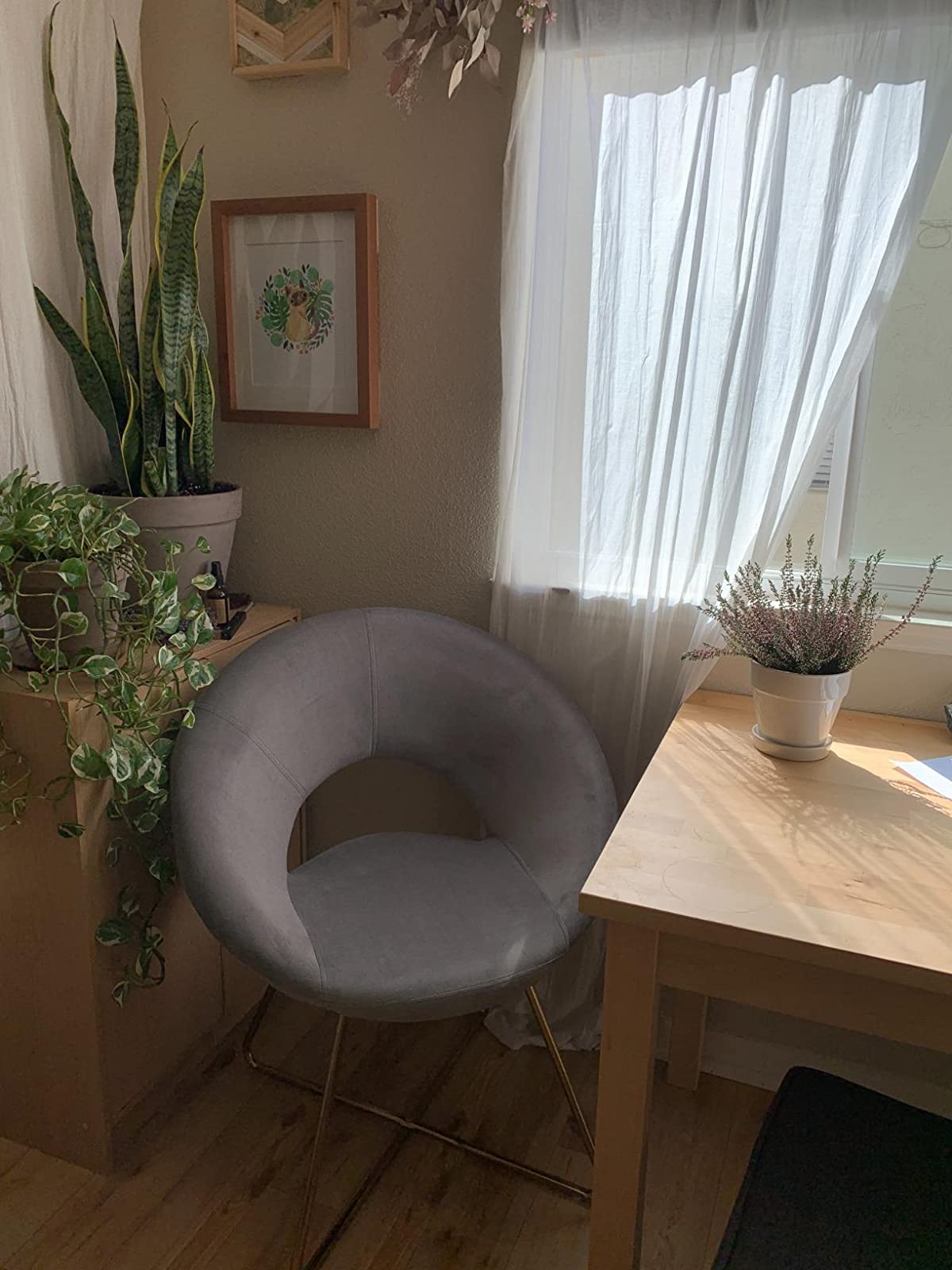 "I was on the fence about this chair. I wasn't going for a "modern" look for this "breakfast nook" corner but also didn't want to spend over $200. After reading all the other good reviews I just decided to go for it and I am SO happy with it! Something about the shape is cozy and it has just enough back support for what I wanted here! Definitely recommend!" – Rebecca Zitzelberger
---
Purchase the product on Amazon Marketplace with free shipping
---