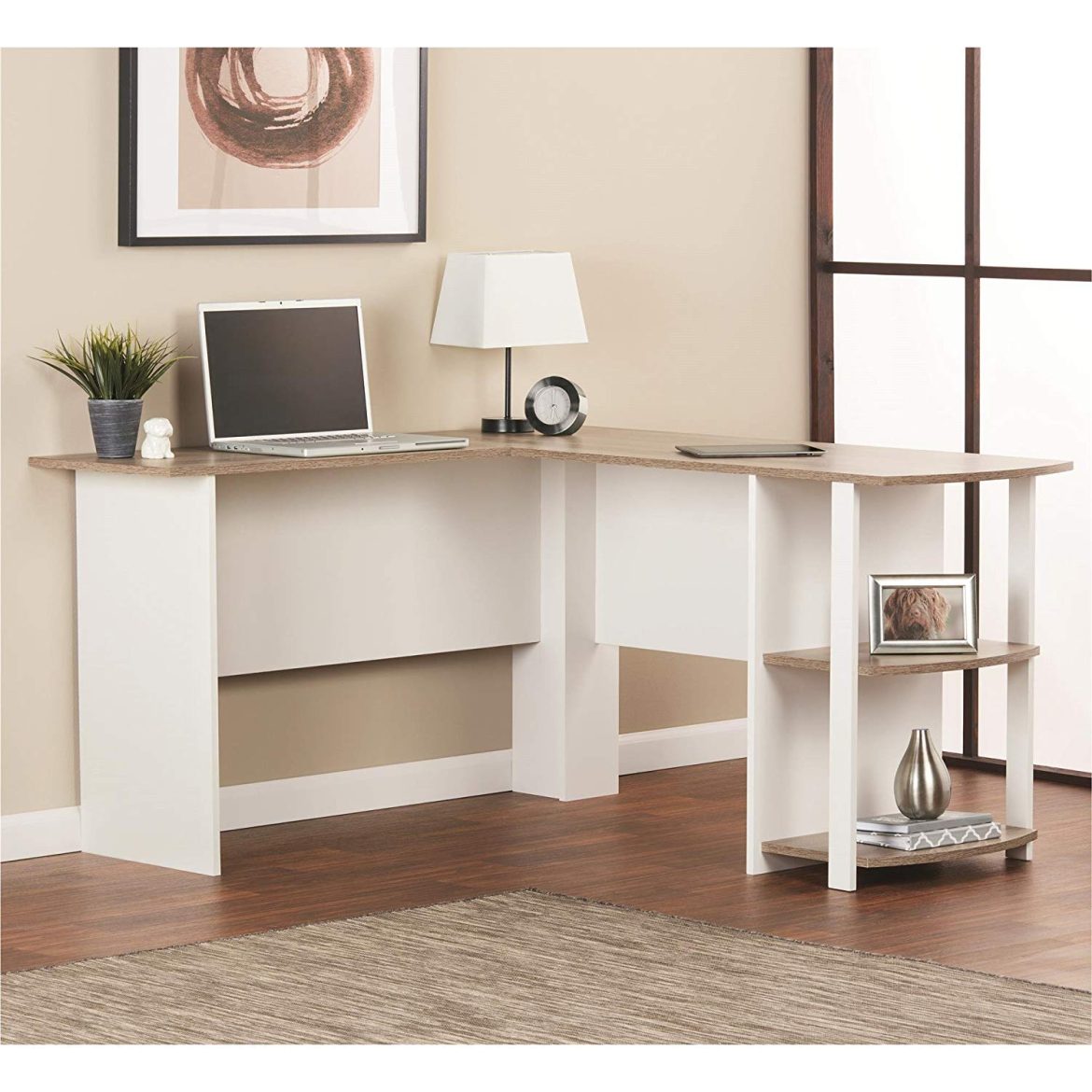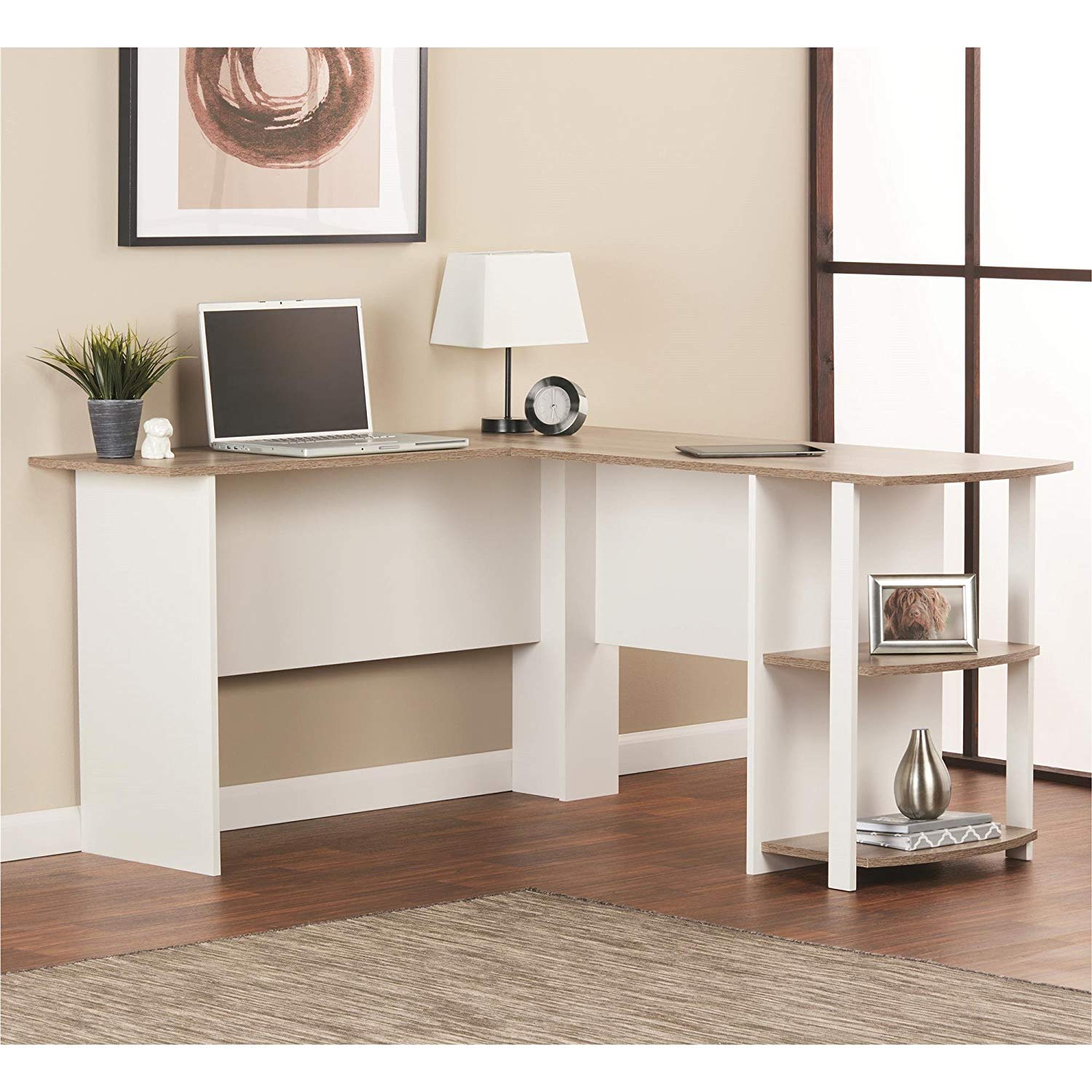 [Review] Ameriwood Home L Shaped Desk with Bookshelves
I wanted to revamp my office space at home, so I was looking for a new L shaped desk. This one fits the bill. I searched for desks in stores and online until I came across this beautiful desk. It fit snugly in one corner of our living room as if it's custom-made for that spot.
The Pros
Delivery was prompt. The fast shipping delighted me because I was looking forward to get rid of my old small desk. After a careful inspection, I saw that all pieces in the box are in perfect condition. I finished assembling this desk in under an hour. The instructions are detailed and the provided illustrations precise and clear. The required tools didn't come in the box though. You will need a flathead screwdriver, Phillips screwdriver, and hammer.
The L shape makes the desk suitable for multitasking. It provides a big working area, without occupying too much space in my living room. I can fit my laptop, mouse, lamp, and standard printer on the surface. There is an extra room for writing as well. If my husband has to bring work home, he would use his laptop on my desk. He has enough space to do so.
The shelves are taller than expected, so I can fit a lot of books and documents. I also keep my router there.
The cable ports are well-positioned. They organize the cord from my laptop's charger. My old desk had none, so I used to fix the cable several times in a day to get it out of the way. My table looks way neater too.
The legroom isn't bad either. I use an adjustable office chair, and I can still cross my legs without hitting the bottom of the desk. As I said, my husband occasionally uses the desk. He is 6'2 and the height of the table is just right for him.
It's a solid desk that does not rock back and forth. The light brown surface with the white bottom looks stylish. This L shaped desk also makes our living room seem brighter. With the elegant exterior, it's hard to guess that it is worth less than $200.
The Cons
I've noticed that the edges of this desk are a bit sharp. There's also no built-in keyboard tray. Luckily, I don't need one since I'm using a laptop. If you desperately need one, you can buy a separate keyboard tray and install it yourself. Do remember that this is an affordable desk. Expecting the desk to have everything is too much.
The Bottom Line
For the price, this L shaped desk is a great deal. You'll find it difficult to find a better one at this price point. If you're a little tight on budget but you still want a high quality desk that does the job, this piece is the perfect choice. -Jennifer H
---
Brand: Ameriwood Home
Product: L-Shaped Desk with Bookshelves
---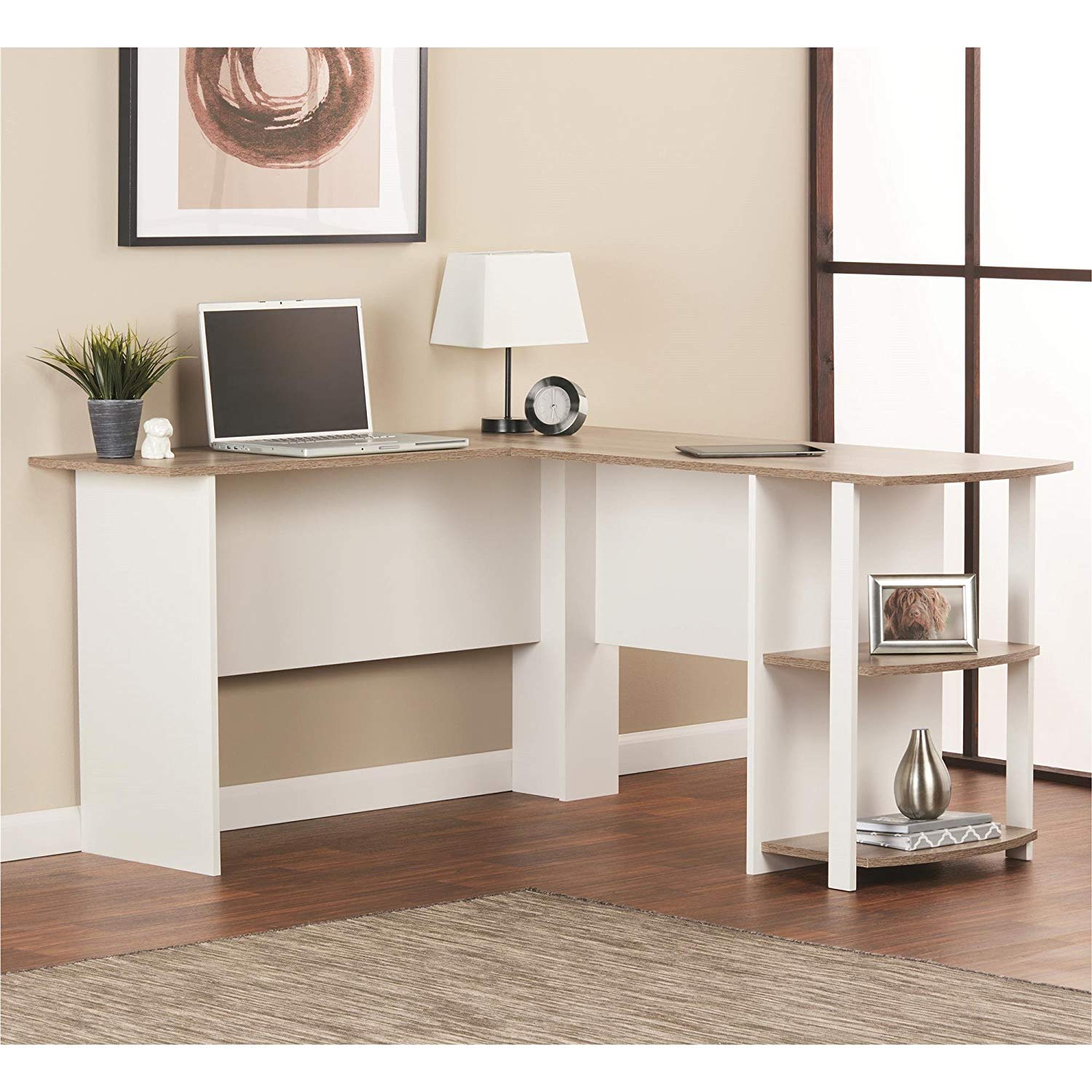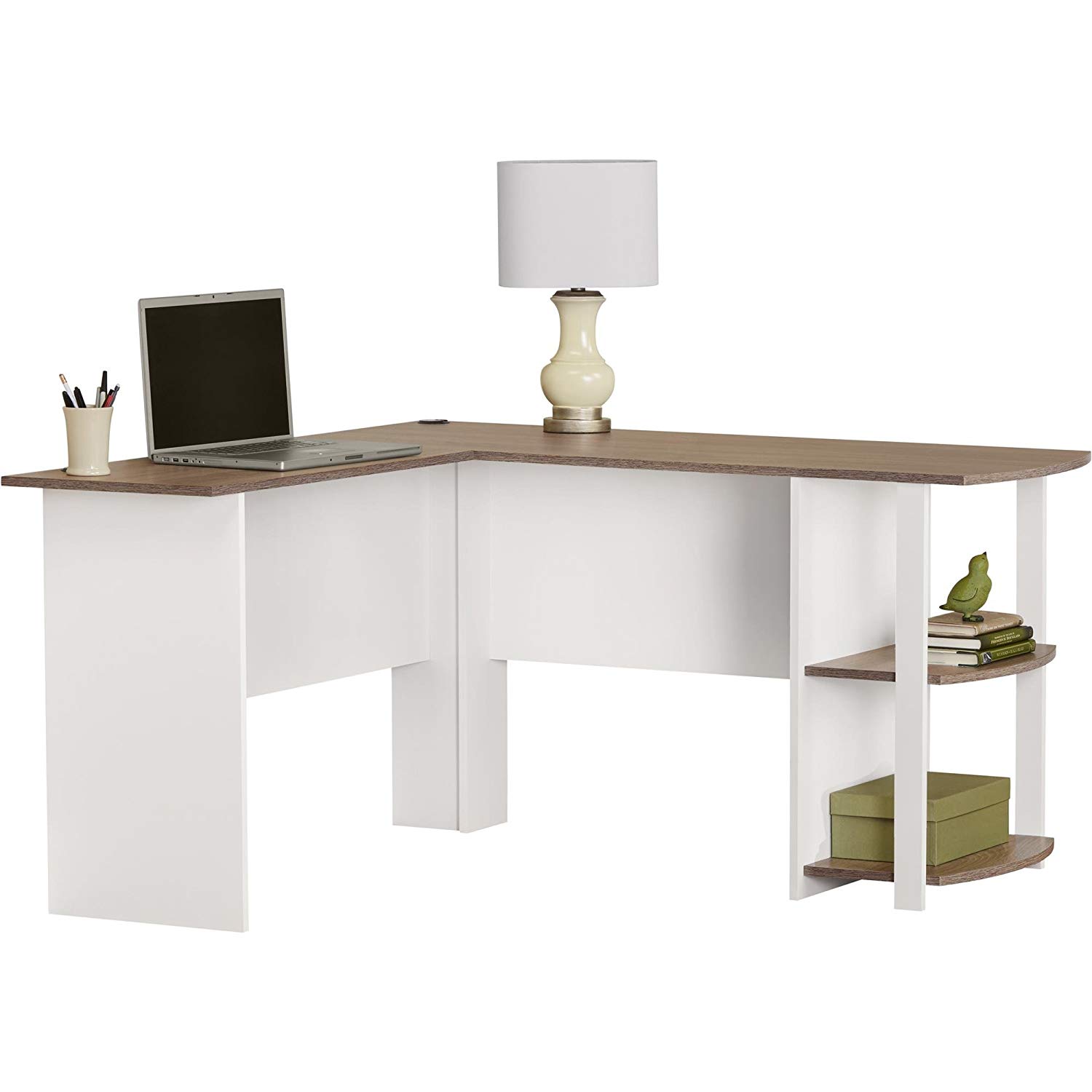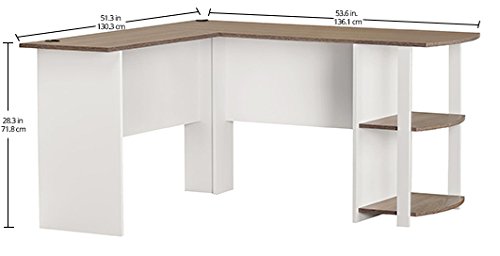 ---
Purchase the product on Amazon Marketplace