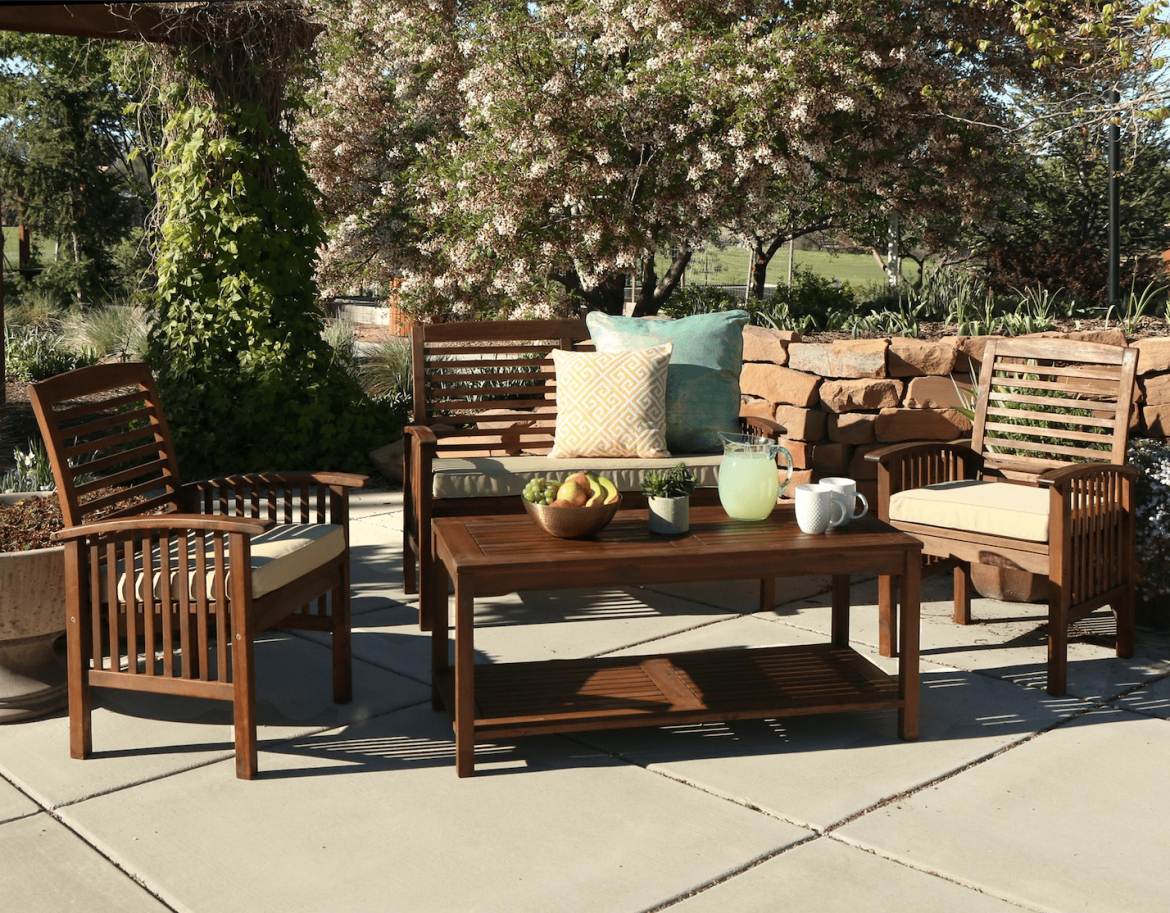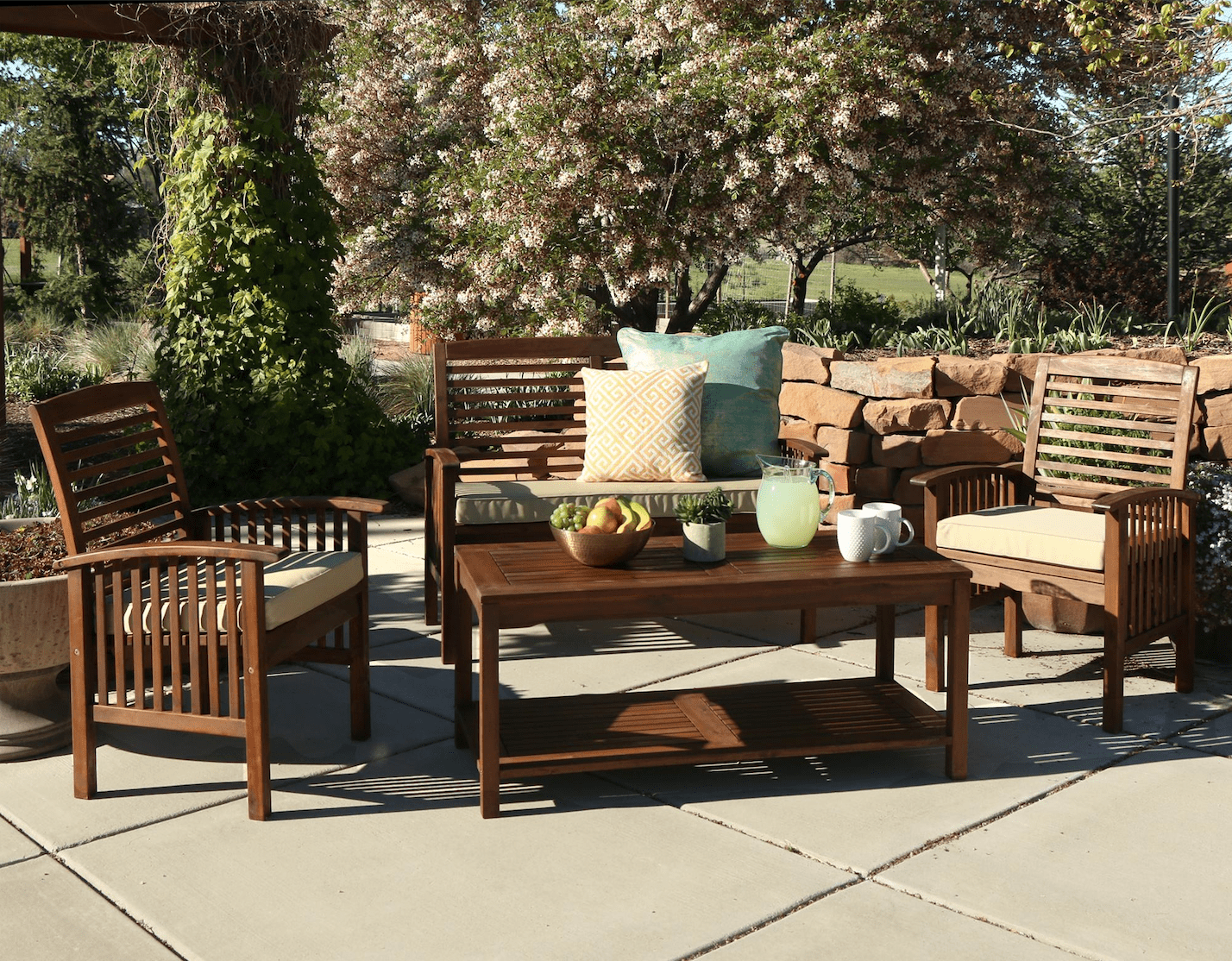 [Review] Solid Acacia Wood 4-Piece Patio Set by Walker Edison
This wooden patio set is beautiful. As most reviews stated on Amazon, it uses heavy durable classy looking wood.
In terms of assembly, all pieces were easy to put together with tools included from the packaging and we even had extra screws in case there were missing screws or we somehow broke one.
The colour of the pads weren't my favourite but my husband liked it a lot. It doesn't mean the colours aren't accurate. They are the same colour showing in the photo. The colour is actually quite accurate. In case you don't like the colour of the the pads like me, you are able to replace them with some bright coloured faster drying pads from Target or Walmart.
In terms of durability, I think these pieces will hold up with proper care for many years to come. I recommend placing oil on them yearly to keep them in tip top shape.
Overall, a great wooden patio set. We even found a product very similar to this at the local Namco store for more than double the price.
PS. If you are really looking for patio sets, you can also check out our other patio set reviews.
---
Brand Reviewed: Walker Edison Furniture Company
Product Reviewed: Solid Acacia Wood 4-Piece Patio Chat Set
---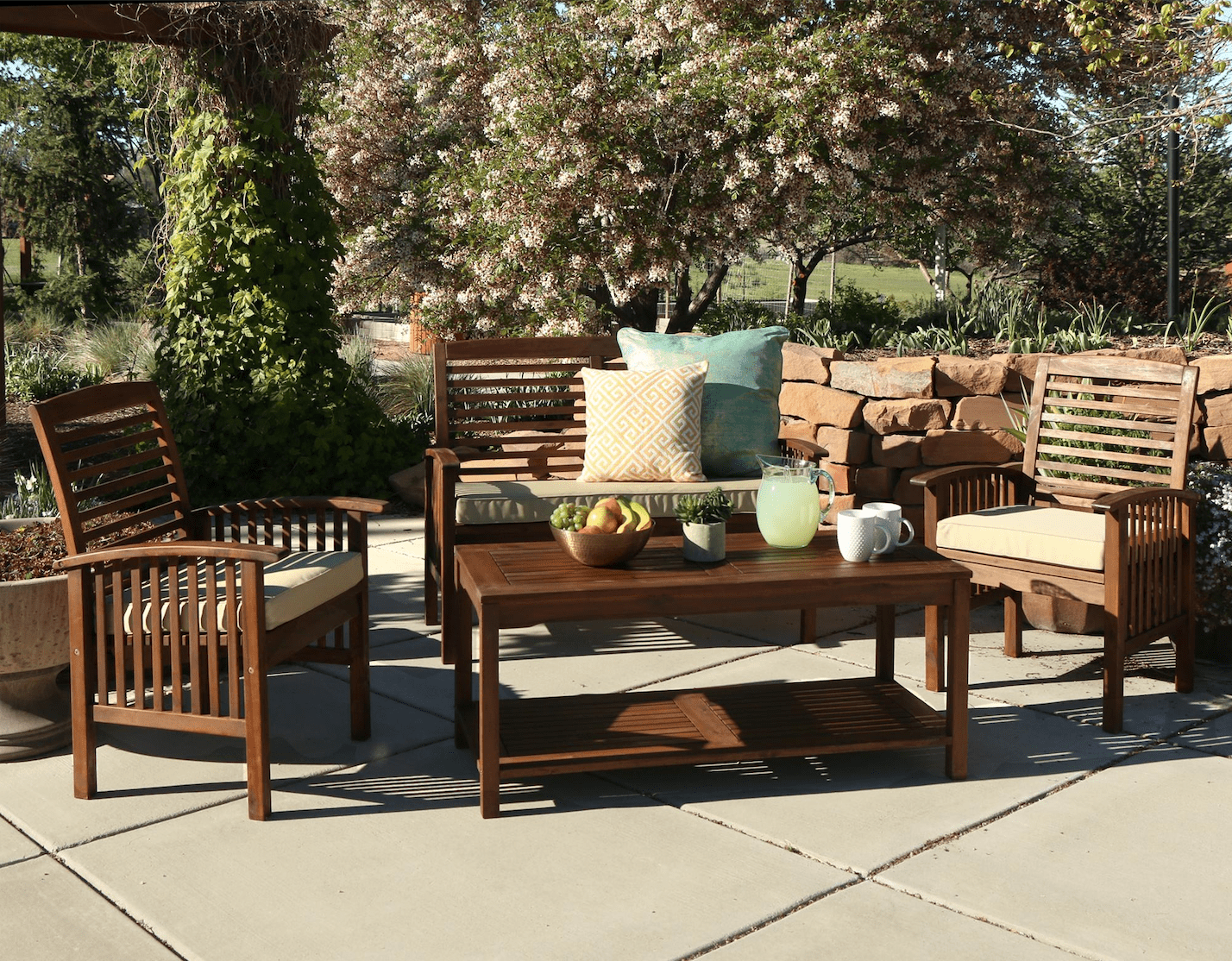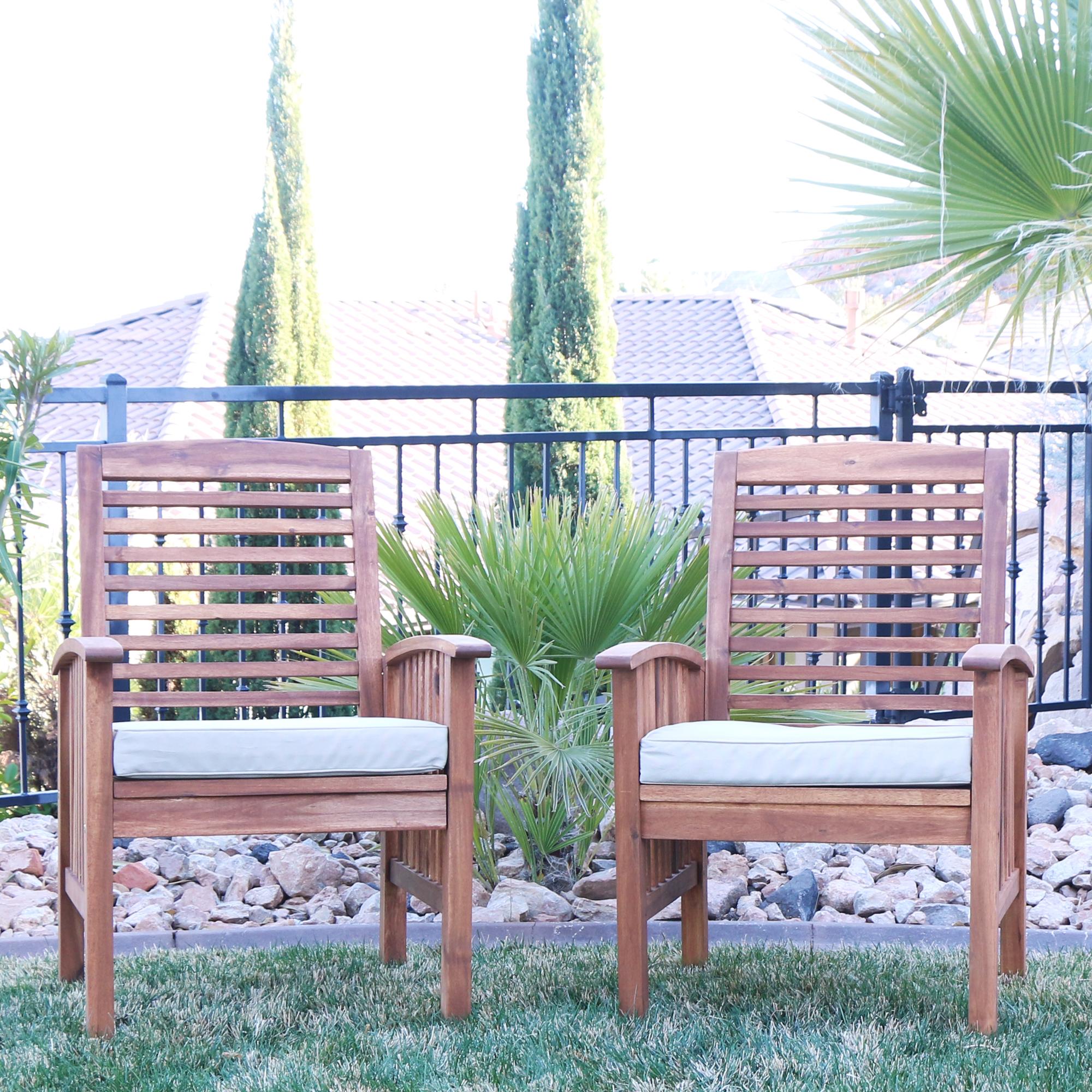 ---