[Review] Naples Queen Bed by Home Styles
This is a great queen bed, and a great deal for its price point. We received the bed in 3 days. Both the seller and the product are impressive.
Packaging
In terms of packaging, the whole thing comes in three boxes. The packaging is also quite impressive. We have bought products that are way more expensive than this and the way they package wasn't even close to how well the bed was packaged.
Assembly and Durability
In terms of assembly and durability, it was fairly easy to assemble. It roughly took my husband and I around 45 minutes to put everything together. Most importantly, the quality of the workmanship is top-notch. Every corner, every edge matched perfectly when assembled. The seller even included one extra of every nut, bolt, and screw. The bed itself is solid wood, no particle board. My husband is 6'4″, 280lbs, and I can guarantee you that the bed is sturdy and solid. Not a single squeak from this bed, even with vigorous activity.
Mattress
We have a 14″ memory foam mattress. If you like something smaller we would recommend a foundation. We bought six 10′, 1″ x 4″s from Home Depot and had them cut in half to 60″ to make a slat platform base. It worked great.
Final Thought
Overall, it is a beautiful bed to look at and a sturdy piece of furniture that will last for a very long time. One of the best queen bed options for the $300 price point.
---
Brand: Home Styles
Product: 5530-500 Naples Queen Bed, White Finish
---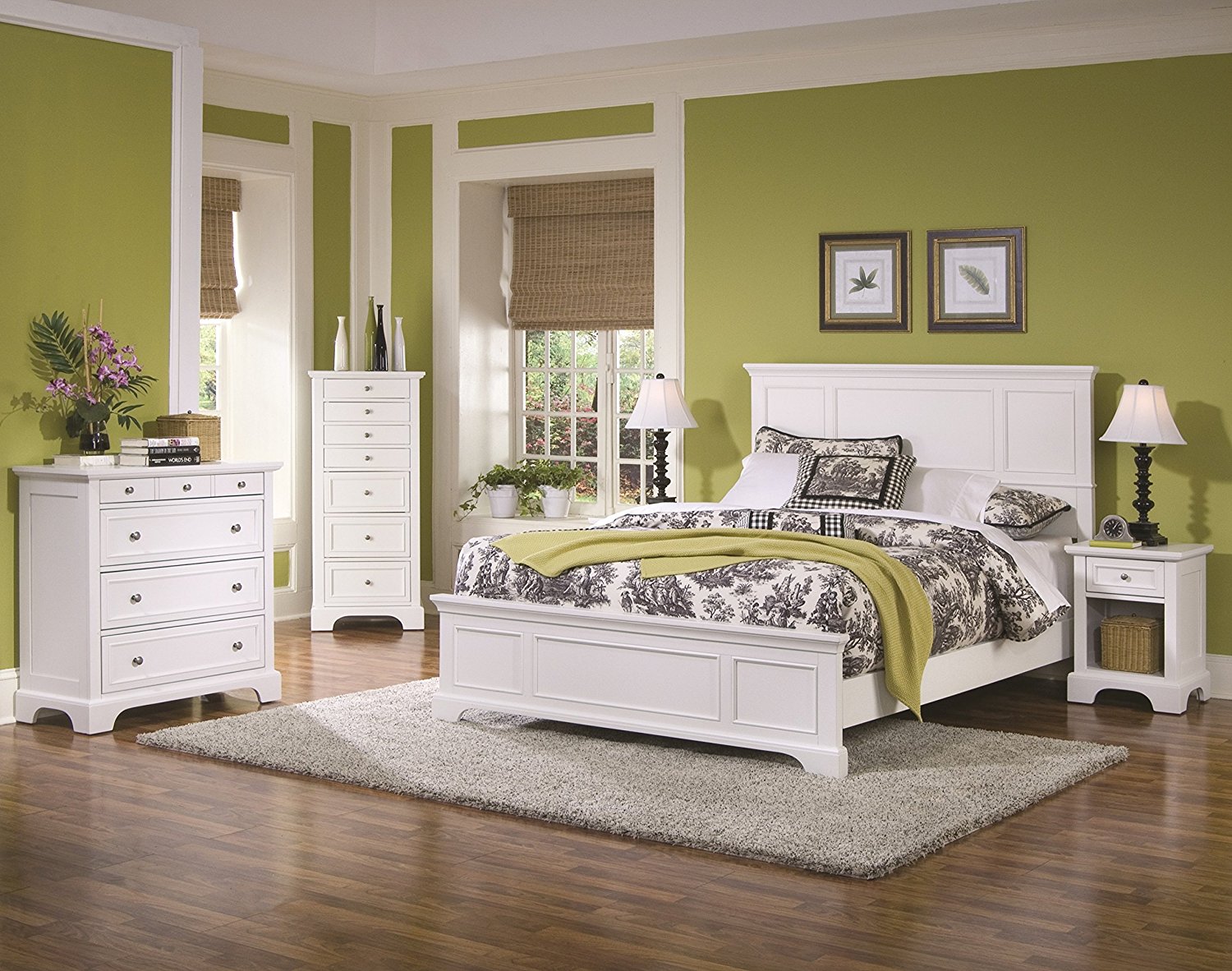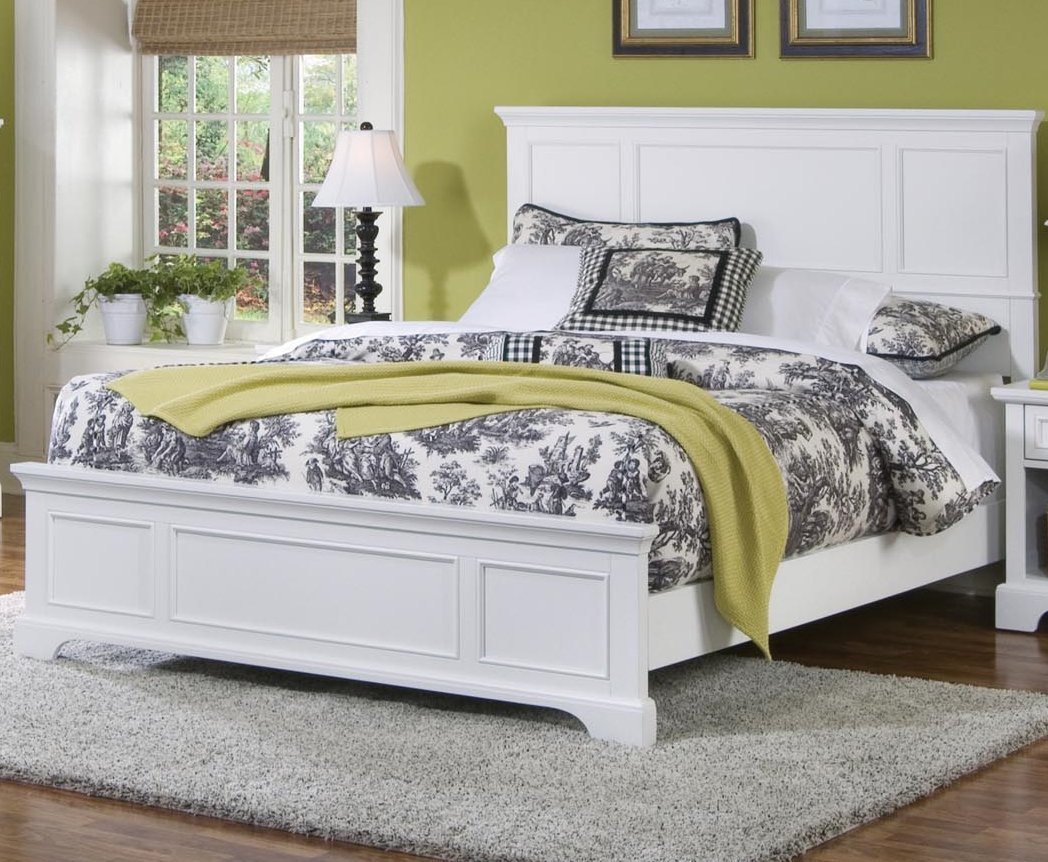 ---