[Review] VASAGLE Industrial Coffee Table with Storage Shelf
Why Buy This
An easy-to-assemble coffee table, this offers spacious storage space with a wide tabletop and metal grid shelf.
The top is made of sturdy particleboard with a matte black metal frame that is strong enough to support weight. The tabletop has a weight capacity of 120 kg while the shelf has 40 kg.
Featuring an industrial design with a hint of rustic flair, this table is a great addition to any space.
Assembly
The box was well-protected during delivery. Styrofoam protects the tabletop from chips and scratches. It also keeps metal frame from having dents during shipping. The box contains everything you need including an Allen key. That is the only tool you would need for the assembly. Aligning the pieces is an easy job. The frame is very solid. It has no wobbling. Screws should be tightened to keep the table from wobbling.
You may need to retighten the screws occasionally to keep it sturdy. It would be perfect if the table came with adjustable legs. They would have come in handy for uneven floor. Anyway, I suggest having the table on flat flooring or the carpet.
Construction
The tabletop is made of particleboard. While it is not as durable as real wood, it is thick and solid. Particleboard is a cheaper alternative to real wood and this makes the table's price tag possible. The table will fetch a much bigger price tag if it's real wood. The top has a beautiful sheen to it. The finish is smooth with a bit of texture to it. It has a beautiful wood grain. You can mistake it for real wood if you're not looking up close.
There are support bars under the grid shelf. These reinforce the metal shelf so it can support the weight of items on top. Watch what you're putting on the shelf, though. Don't go over the weight limit and you should be fine.
You don't necessarily have to use a coaster under your drinks. However, it is highly recommended to wipe the table dry after use. This will prevent bubbles from forming on the tabletop due to excess moisture. This will also keep it from having ring stains. This rule applies to any wooden table. Proper care and use would go a long way.
The table's surface is very easy to clean. Dust and food crumbs would be the least of your problem. With the dark-colored tabletop, you can easily see any debris that needs cleaning.
Space
The tabletop is wider than expected. You can fit food and drinks on it, which makes it perfect for entertaining. The height is great if you feel like eating while seated on the floor.
The metal grid shelf provides significant storage space. As it's made of steel, it is sturdy and can hold a lot of weight. The shelf is great at keeping things off the floor and other parts of the room. The shelf helps with keeping your space from looking messy. It is good for holding books and magazines. To make the most out of the space, get organizer baskets. I'm sure you'll find baskets that would fit on the shelf. These would keep your shelf looking clean.
There is clearance underneath the table so you can sweep the floor under it. It's not that heavy so you can lift it and move to another spot if you need to.
The mix of wooden and steel elements creates an industrial look for the table. It would go beautifully with contemporary and rustic furniture. The style makes it so easy to match with your existing furniture. If you have wooden furniture, this coffee table can go with it. This end table would go along well with metal furniture too.
What's great with Vasagle is that they sell a lot of other furniture. You won't find it difficult to look for pieces to match this beautiful coffee table with. That takes away the need to think about what other furniture will suit your place or your existing furniture.
If you want to get additional savings, avail of free shipping by becoming an Amazon Prime member. Annual and monthly plans are available for you to choose from.
Other Popular Reviews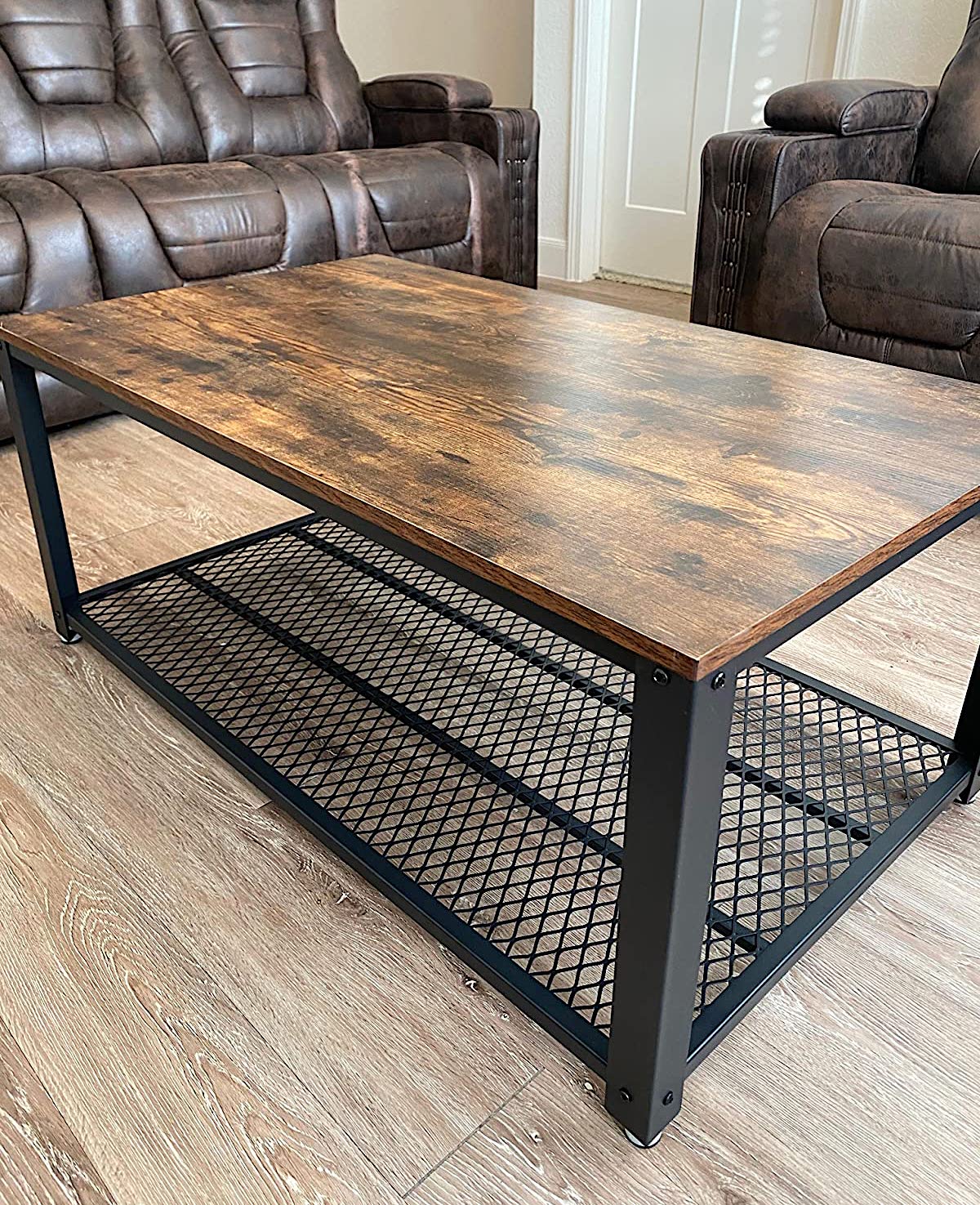 "I'm very satisfied with this coffee table. It was easy to assemble and includes the tool needed to compete the assembly. Total assembly time was less than 30 mins. In addition, the table is very sturdy. The wood and metal styling gives it a rustic/modern look. It's not the largest table, but that's exactly what I needed for my space. I also ordered the matching TV console and will post a review for that later. Don't hesitate to order this coffee table, you will not be disappointed." – JNTX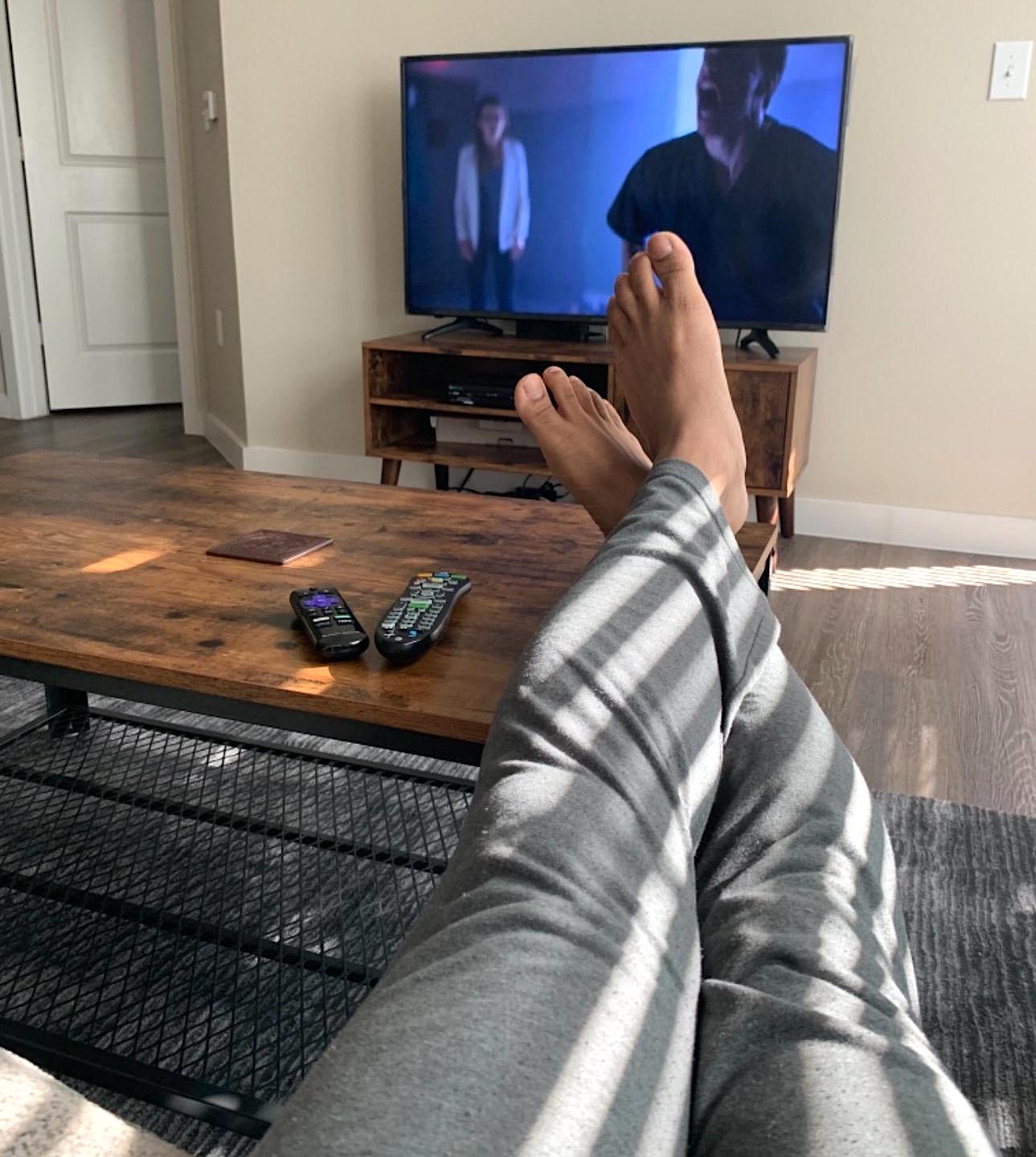 "Love it!!! I ordered the tv stand from this company and had to get the coffee table. It was easy to assemble and the style as well as the color goes great in my living room! 20 minutes to put together, easy and fits great!" – Elg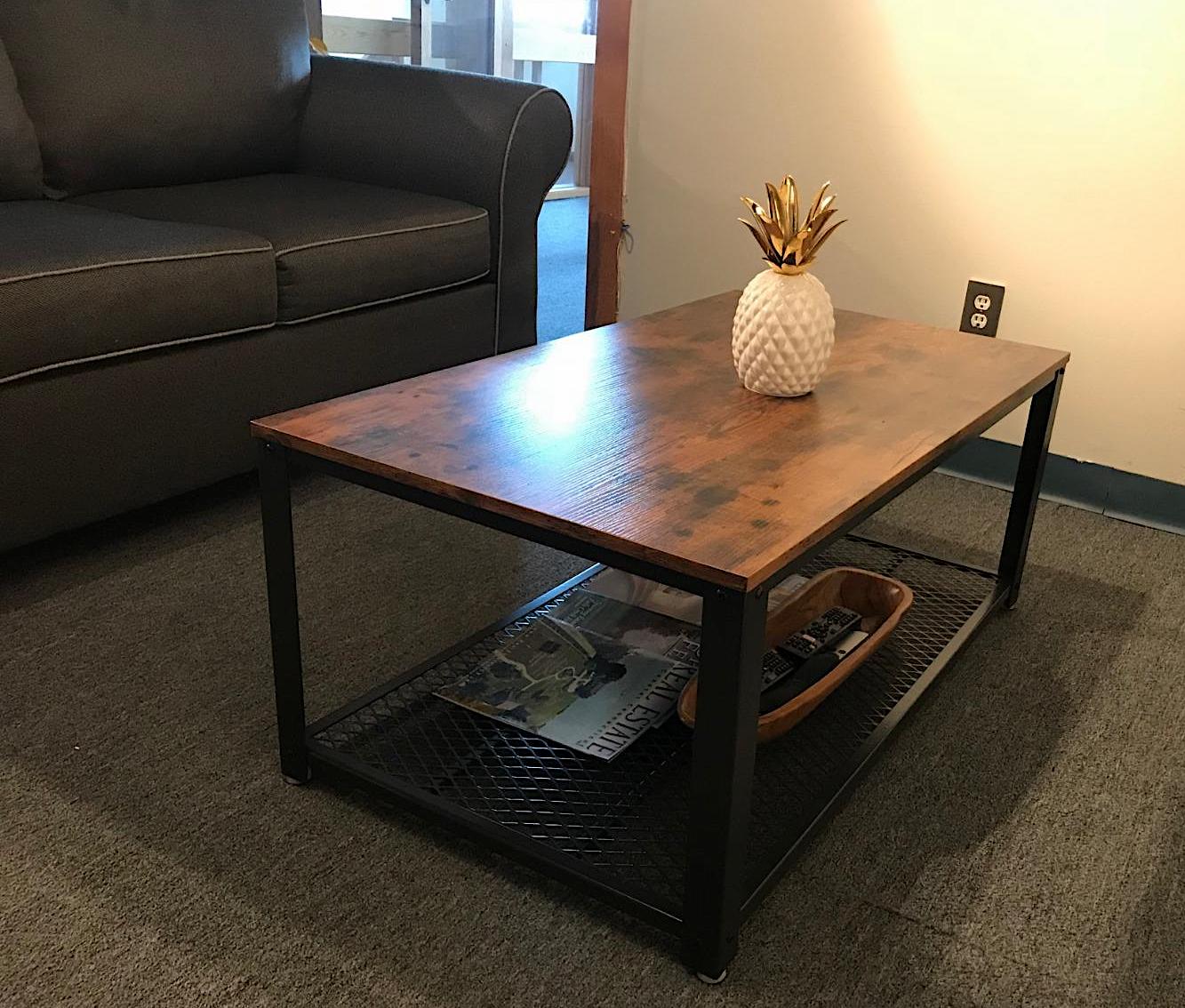 "We purchased this table at Seaport Real Estate Group because we wanted something with a rustic, industrial look to tie together the other aspects of our office. We recently bought a couch to create a little waiting/consulting area in the office and it fits well in the little space we had. We needed a smaller, longer table to place there and this table was the right size. I wouldn't use this as a coffee table for my home as it is too small, but for what we needed it for, it was perfect! Definitely easy and quick to assemble, it came with everything needed to put it together so no additional tools were needed!" – Brittany Carr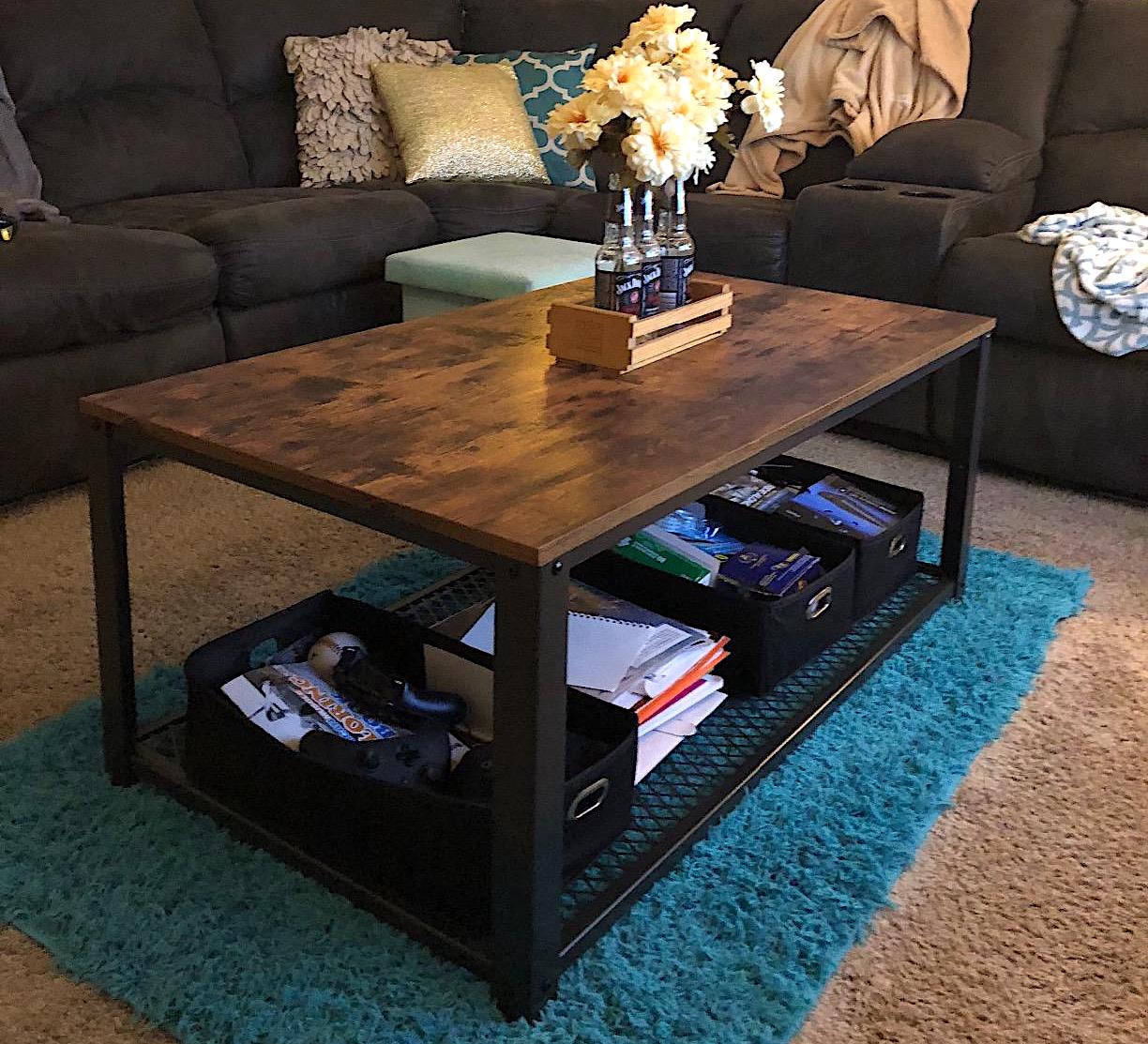 "This table is 110% worth the money!! It was packaged super well and it literally took me 10 minutes to put together by myself. It's also really sturdy! The actual table top is a laminate over partical board but it's done in a very nice way. It doesn't look cheap at all! Can't say enough good things about this table!!!! I'd rate it 10 stars if I could." – Stephen Barretta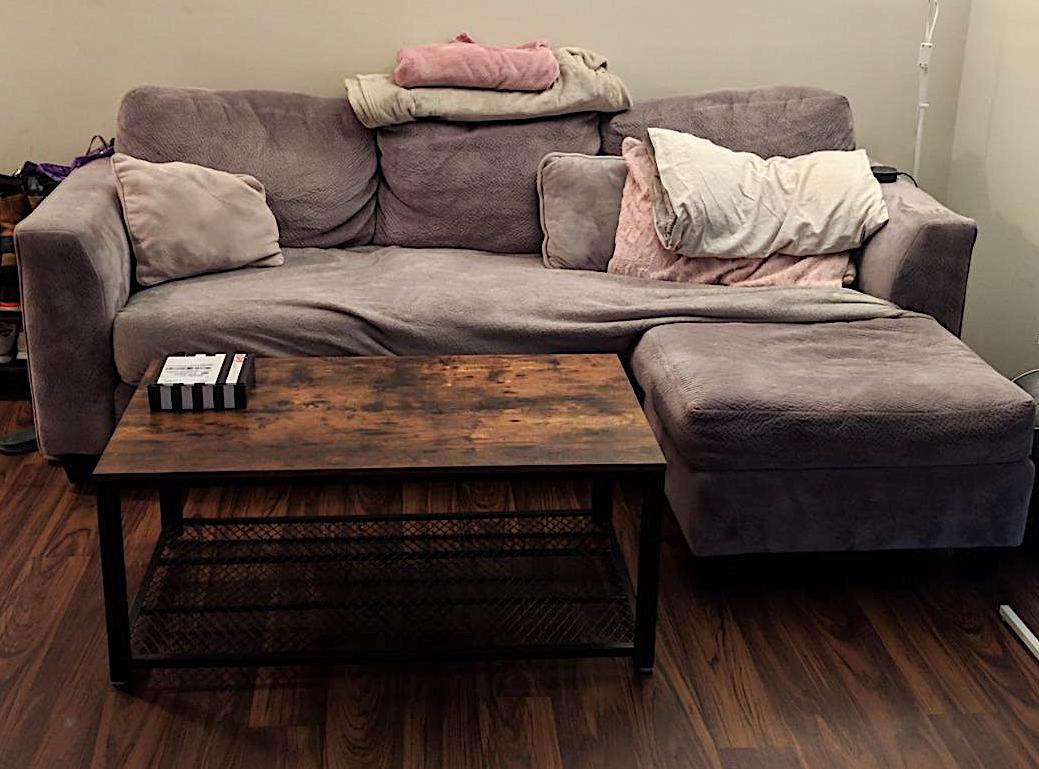 "Took me about 20 minutes tops to put together. About 4 simple steps and done. I definitely would recommend. Feels like good quality as well, not cheap crap. Great coffee table." – S. Scott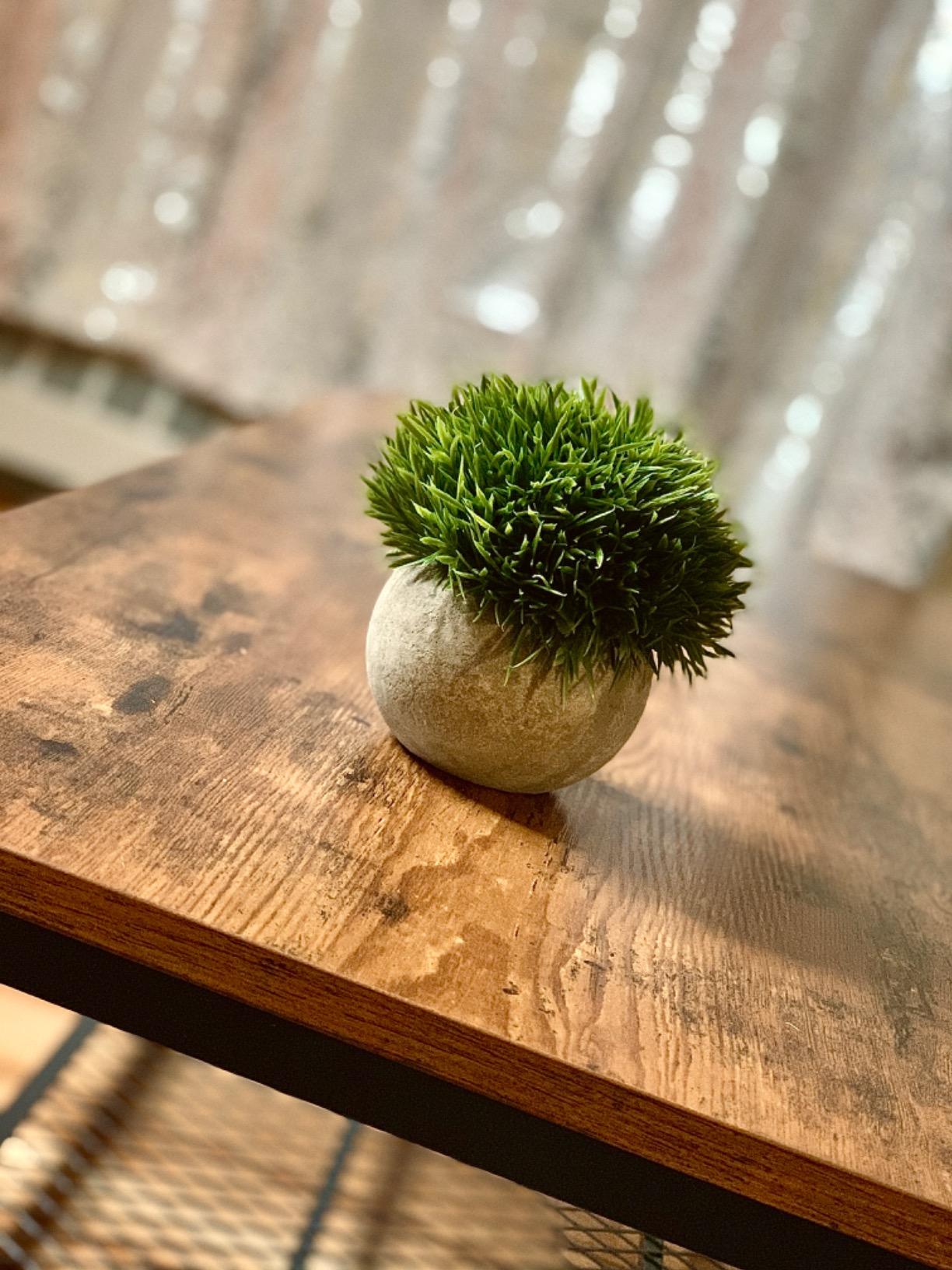 "Hands Down Best Coffee Table I Ever Bought. Came In Perfect Condition. I Love It. Highly Recommend This Table!" – LuMiix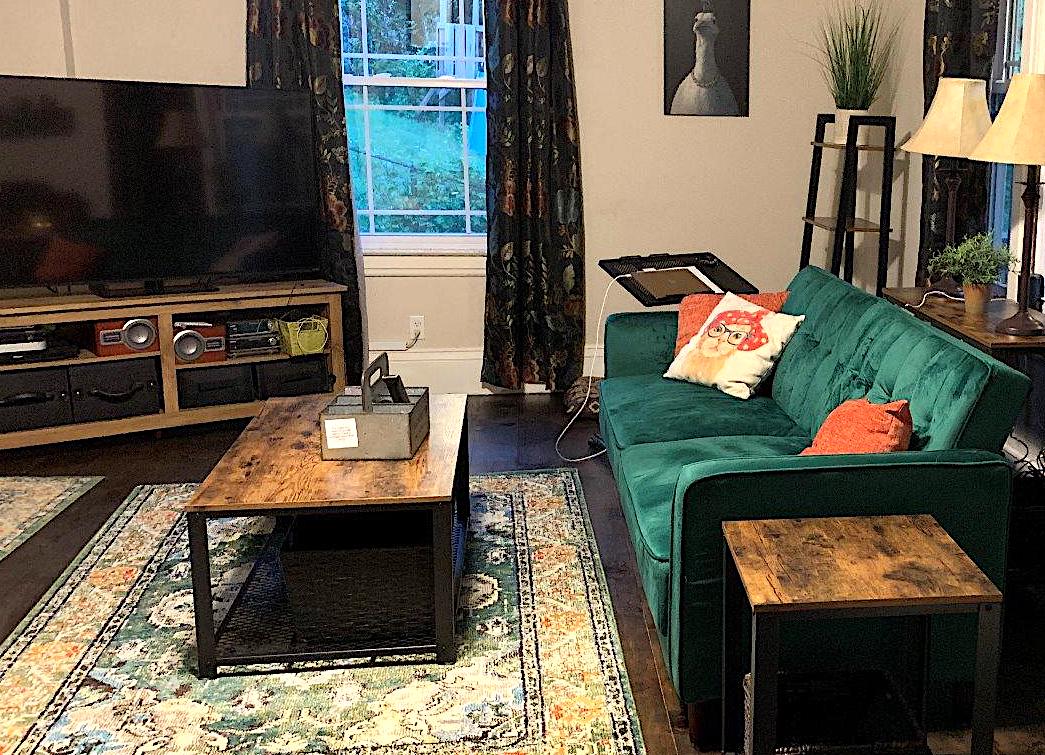 "Really nice and well made for the price. I have a small, weirdly shaped living room, and this furniture is scaled such that it doesn't overwhelm the room." – Kelly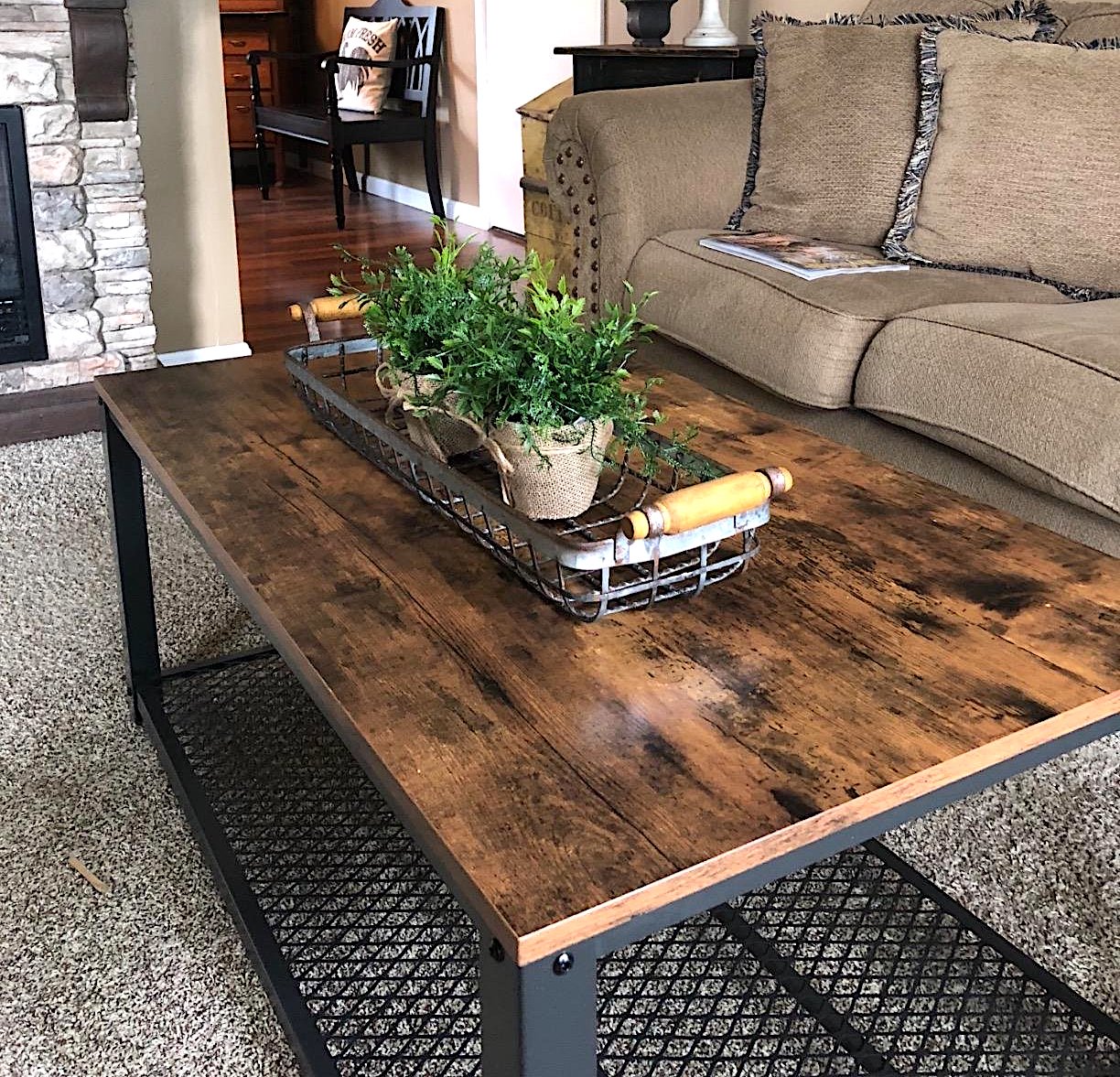 "Just beautiful!" – Cynthia Crouch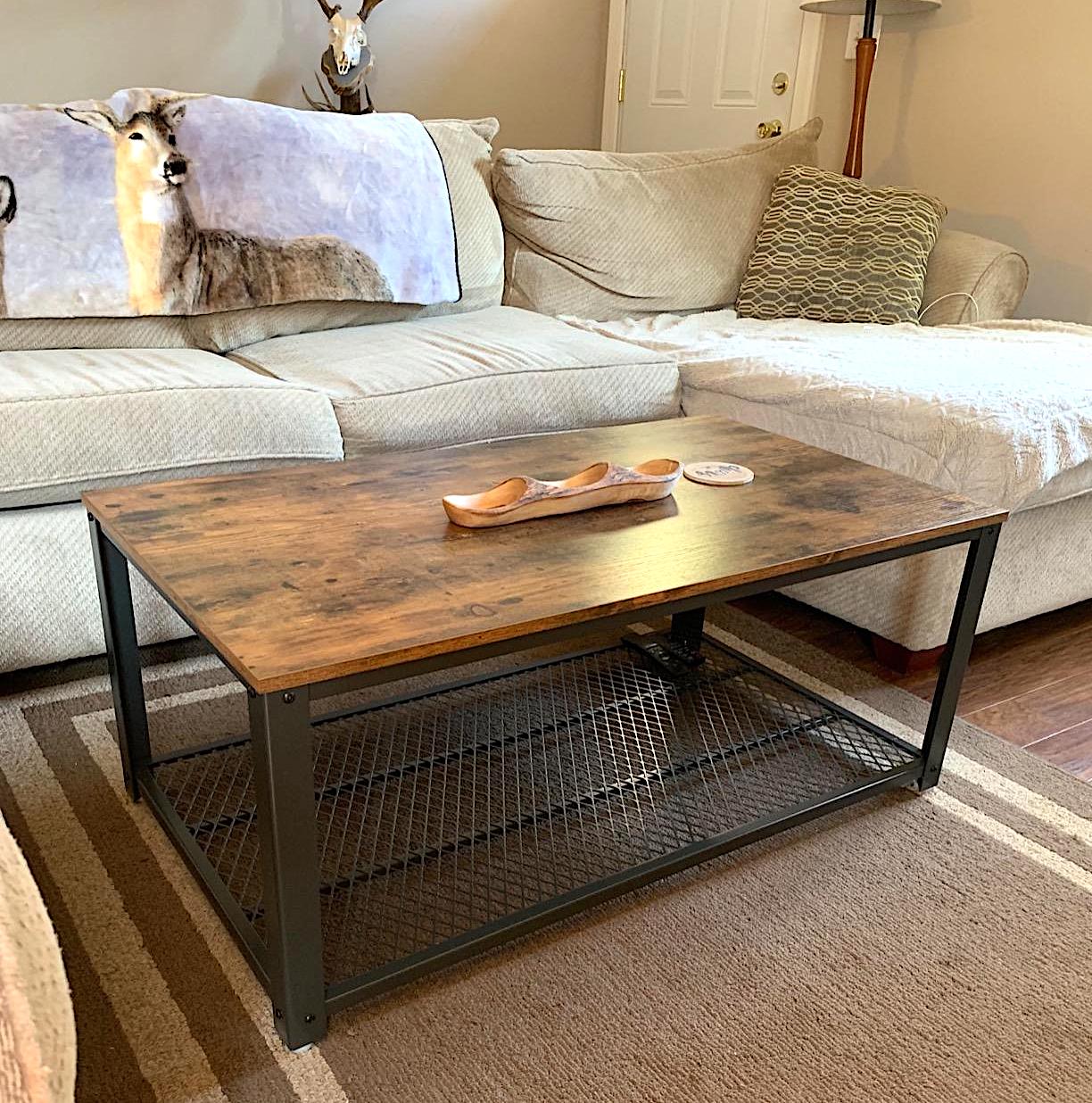 "My fiancé & I have been looking for a coffee table to fit our living room for a long time! We had just about given up until he found this one. It's fits perfect & makes our living room look gorgeous! Very pleased with it!" – Tamara Brooke
---
Purchase the product on Amazon Marketplace (USA and CANADA) with free shipping
---