[Review] 55 Inch Large Office Desk by Tribesigns
I use this Tribesigns large office desk for my home office. I have been assigned to work remotely starting early last year, which at that time I thought was a bummer. My one-bedroom apartment is not really the best place for a home office. I didn't know where to fit a work desk, let alone one that would have room for a monitor and printer. In addition to that, I also work with documents in my job, so a desk where I could write is a must. I am extremely picky, and this desk met all the criteria I had in mind. The price isn't that bad at all too. What you are about to read is my thoughts on this beautiful piece of furniture. I hope it helps you find the perfect work or study desk for you.
Assembly
The table arrived in perfect condition. The packaging is superb. It protected everything in the box while in transit. The desktop came with no chips or scratches. The steel components had zero dents.
It didn't take long for me to assemble this computer desk. This should take anyone less than an hour to set up. There are only 8 screws that you need to bolt in with a hex key. The holes align with no issues. There is no drilling involved unless you plan to make modifications to the desk. An example would be adding a keyboard tray. Take note that there are no grommets for cables to pass through. If you think grommets are a necessity, you can drill through the top. I see no problem with that. As for me, I got cord clips to keep my cables organized and my workspace neat. If assembled correctly, this work desk is as sturdy as you need it to be.
Space – A
I was pleased with the actual size of the work desk. I tend to feel paranoid about certain things, and buying furniture online is certainly one of those. It makes me anxious to shop for furniture without actually seeing my options. For this desk, I had two main worries. The first is that the table is too large that it won't fit in my apartment. The second is that the desk can't accommodate everything I need for work. To my relief, neither happened. I got the 55-inch desk, and it's just the right size for the small corner in my place. It's as minimalist as you can get for a computer desk. It was really made for small spaces. The top is wide and spacious as well. As I said earlier, I need space for my computer and printer – this table gave me exactly that. It has room for everything I need without feeling cramped. If you use a laptop instead of a computer, you would have more room for other work essentials. I only wish that I used the same desk back when I was still in college. The large top would have come in handy when I was busy cramming term papers.
Space – B
The top is not perfectly smooth, but it's still a great place to write. It does have a bit of texture to it, so you have to put a notebook under the paper you're writing on. You can, however, still write without anything under the paper and not cause a hole. I wouldn't get this desk if you're using it mainly for writing or drawing. But for what it's worth, it's a fantastic all-around work desk. Although there is a bit of a texture on the surface, I use my mouse as it is and without a mouse pad.
Space – C
The height is great too. The adjustable legs are a great touch. You can use them to raise the table to a comfortable height. Moreover, you can adjust the legs to keep the desk from wobbling, perfect if you have uneven flooring. You simply twist the plastic cap underneath each leg to adjust the height as needed. I use a typical office chair with armrests, and I slightly raised the table so the top won't hit the armrests. The plastic caps, which serve as feet, are easy on my hardwood floor. They don't cause scratches on my floor and that's a big plus for me.
This work desk gives me plenty of legroom too. That's coming from someone who has long legs. Since there is a lot of open space underneath, you can fit a mobile pedestal. You can choose to fit a cabinet next to the table instead If you want to maintain a wide legroom.
Stability – A
The tabletop is made of laminated MDF. It is thicker than I have expected. MDF is generally tougher than regular particle board, so I'm glad that the top really is MDF. It is waterproof, but I suggest wiping spills as soon as they happen. I leave a glass of water or coffee on top most of the time and I see no bubbles. I would say that the top isn't 100% scratch-proof. Accidents tend to happen and I've had a few scratches on my desktop. They are not too visible, though, so I don't mind them. I understand that since the surface is laminated, peeling can happen. I've had this desk for almost a year and a half and so far, there's no peeling.
I'm confident about the stability of the desk. There's an extra steel bar in the middle to support the desktop. The legs are pretty thick too. Each pair of legs has a reinforcement bar that adds to the structural integrity of the desk. The entire steel frame is made of stainless steel, so no worries about rust there. Since it is stable, this work table doesn't shake as you write. Anyway, if you are having problems with wobbling, you can adjust the legs and see if that works.
Stability – B
The steel frame is as solid as it can get. You can push the table to fix its position without fearing that the legs would snap. It can support a lot of weight without collapsing. I would worry more about the desktop. While the top doesn't look like it would bow or snap easily, it's something you could easily replace at a minimal cost. Of course, that's nothing you'd want to happen. But just in case, you would be happy to know that you can still use the same steel frame in that event.
Considering that it's under $150, the desk's construction is exceptional. You can always go for a less expensive computer desk, but you possibly do so at the expense of quality. A work desk that's built to last is an investment worth making. I see no reason why you should feel bad about making a smart choice.
Style
In terms of style, this large office desk doesn't disappoint either. The desk is far more beautiful in person than it is in the pictures. Its design leans toward modern and minimalistic. It would go well with any type of furniture you have at home or office. The computer desk does come in different colors. You can choose one to match your existing color scheme. It is a no-frills desk, but it is by no means a cheap-looking desk. In fact, it looks pretty sharp and professional too. It reminds me of my desk back when I still work in my company's office. That must be why I love this desk even more. Not because I work at home now, I can get away with just any hideous desk, right? Anyway, this desk would work great in an actual office setting as well. If I had a client-facing job, I would not mind having customers see me at the table.
I got the light walnut top with black legs. The light-colored top brightens up my workspace. The wood grain looks real and convincing. It sets off nicely with the black metal legs.
The surface is very easy to wipe clean. Dust and stain wipe right off. I love that the desk doesn't have parts that are hard to reach and clean. I am highly allergic to dust, so I have to keep everything in my apartment clean. Same goes for my work desk, where I spend most of my waking time at.
The finishing is great too. The corners are not too sharp that you'd scratch yourself if you bump the desk. Rounded corners are preferable, though.
Final Thoughts
If it all comes down to quality and value for money, I am all praises for this computer table. If you buy this, you can sleep knowing that your hard-earned money was well-spent. While I wrote this review from an employee's point of view, I would highly recommend this for students as well. I believe that it's the most beautiful and sturdiest work desk you can get for the price point. The desk space is impressive too. Don't let the lack of space stop you from getting a desk with a large desktop. There are three available sizes for the table, and I hope you find exactly what you need. If only I had room for another one, I would have bought one more. It would have been great to make an L-shaped table out of two of these! – Sarah P
---
Brand: Tribesigns
Product: 55″ Large Office Desk Computer Table Study Writing Desk Workstation for Home Office
---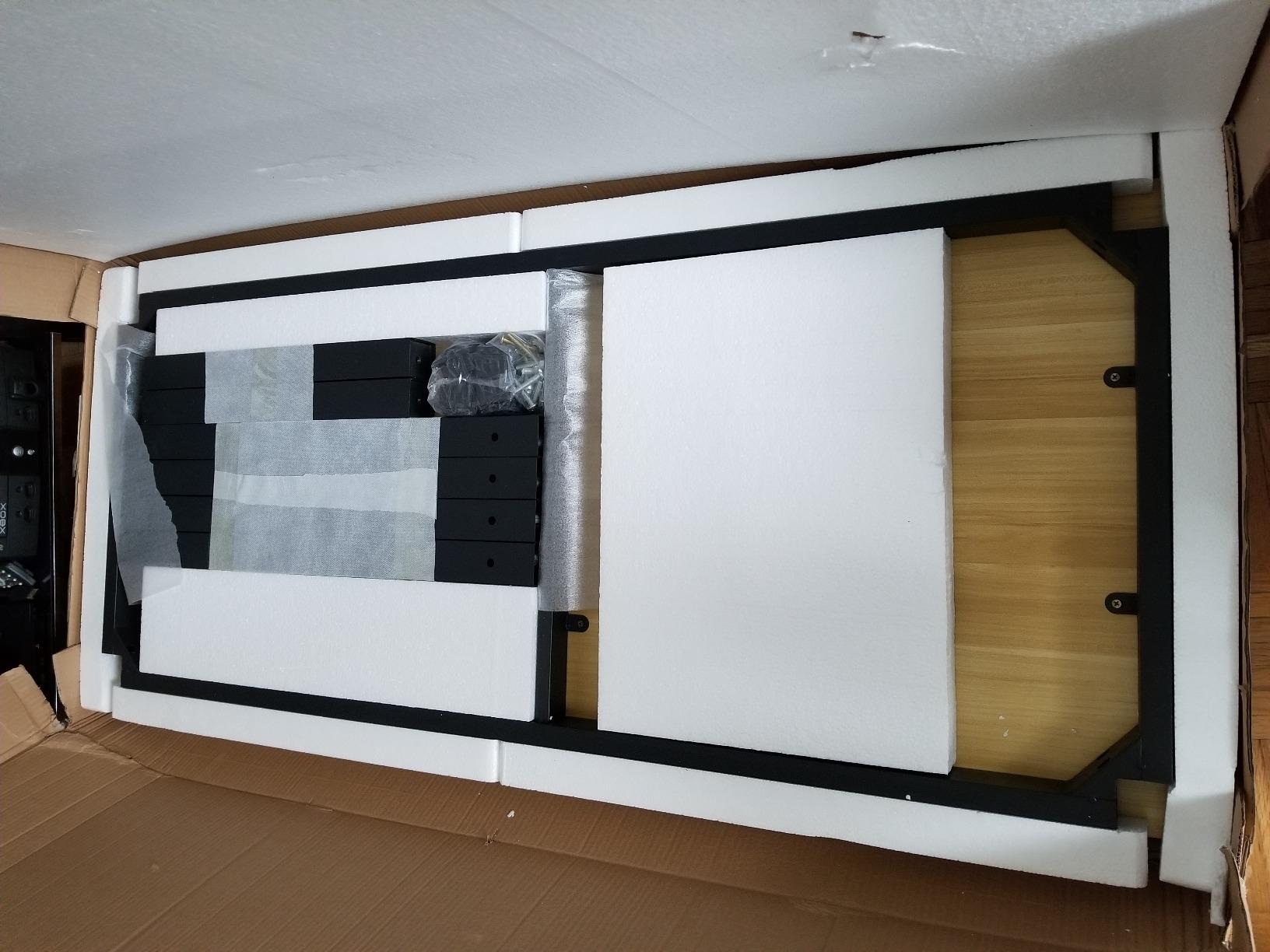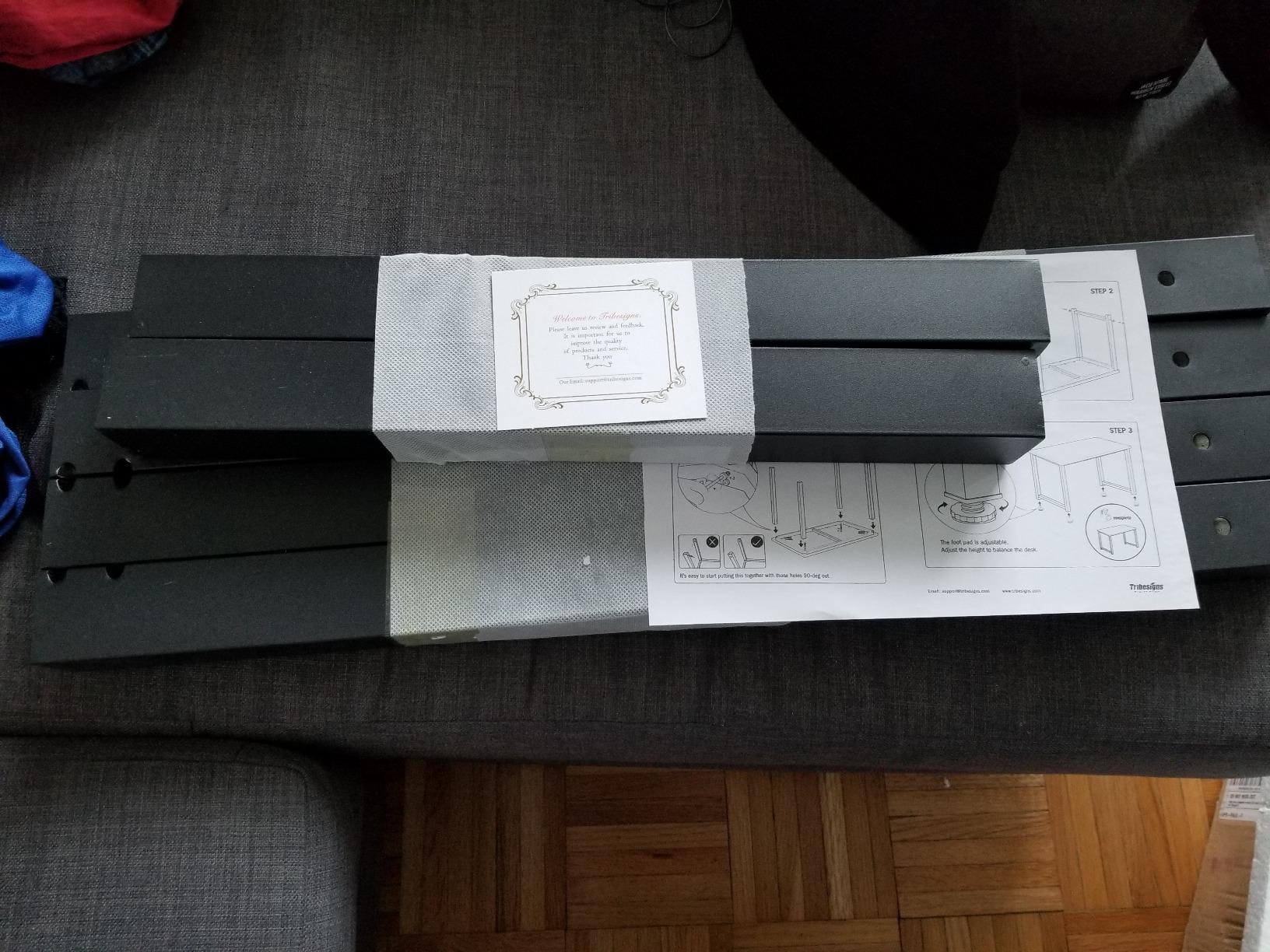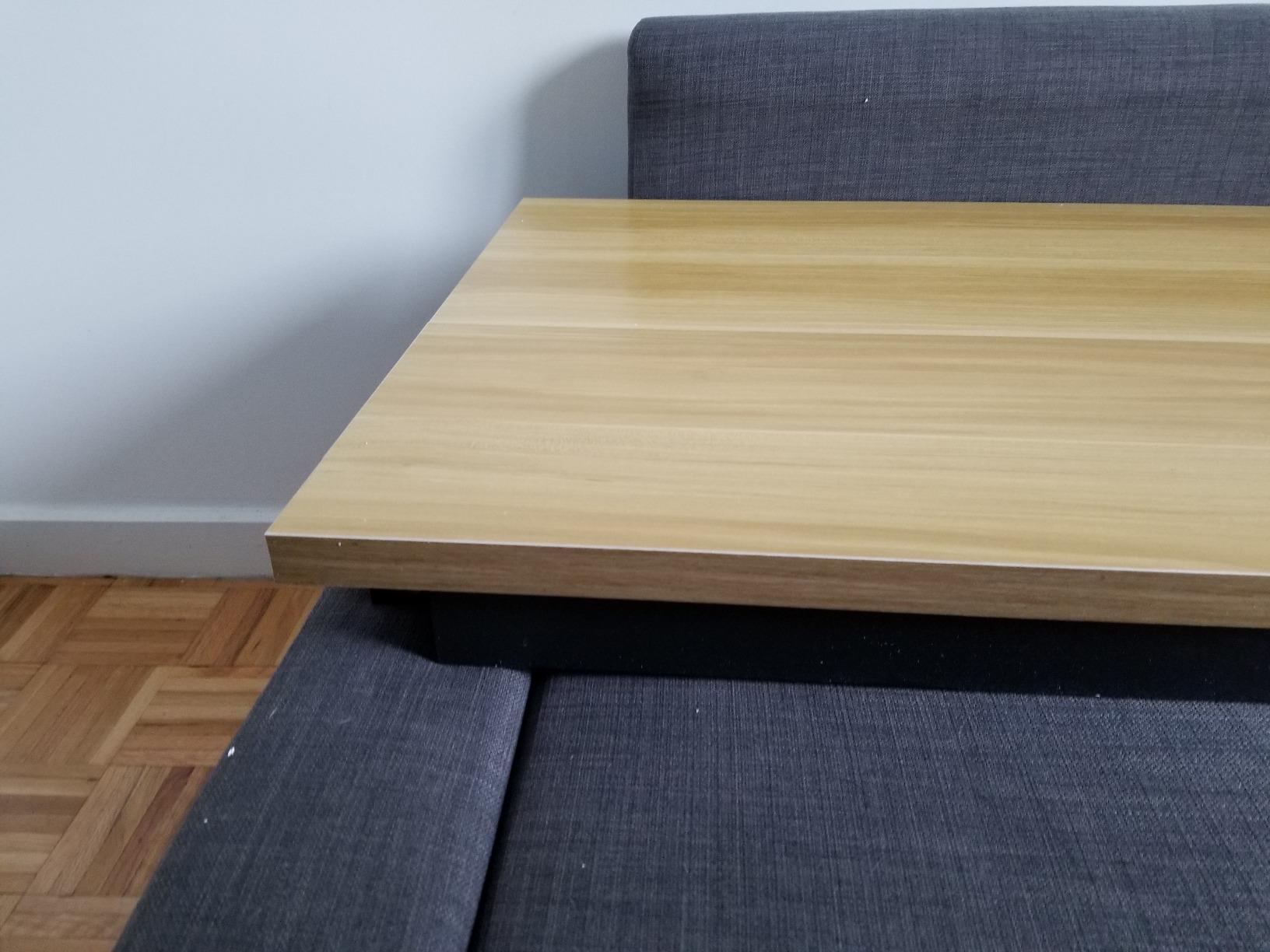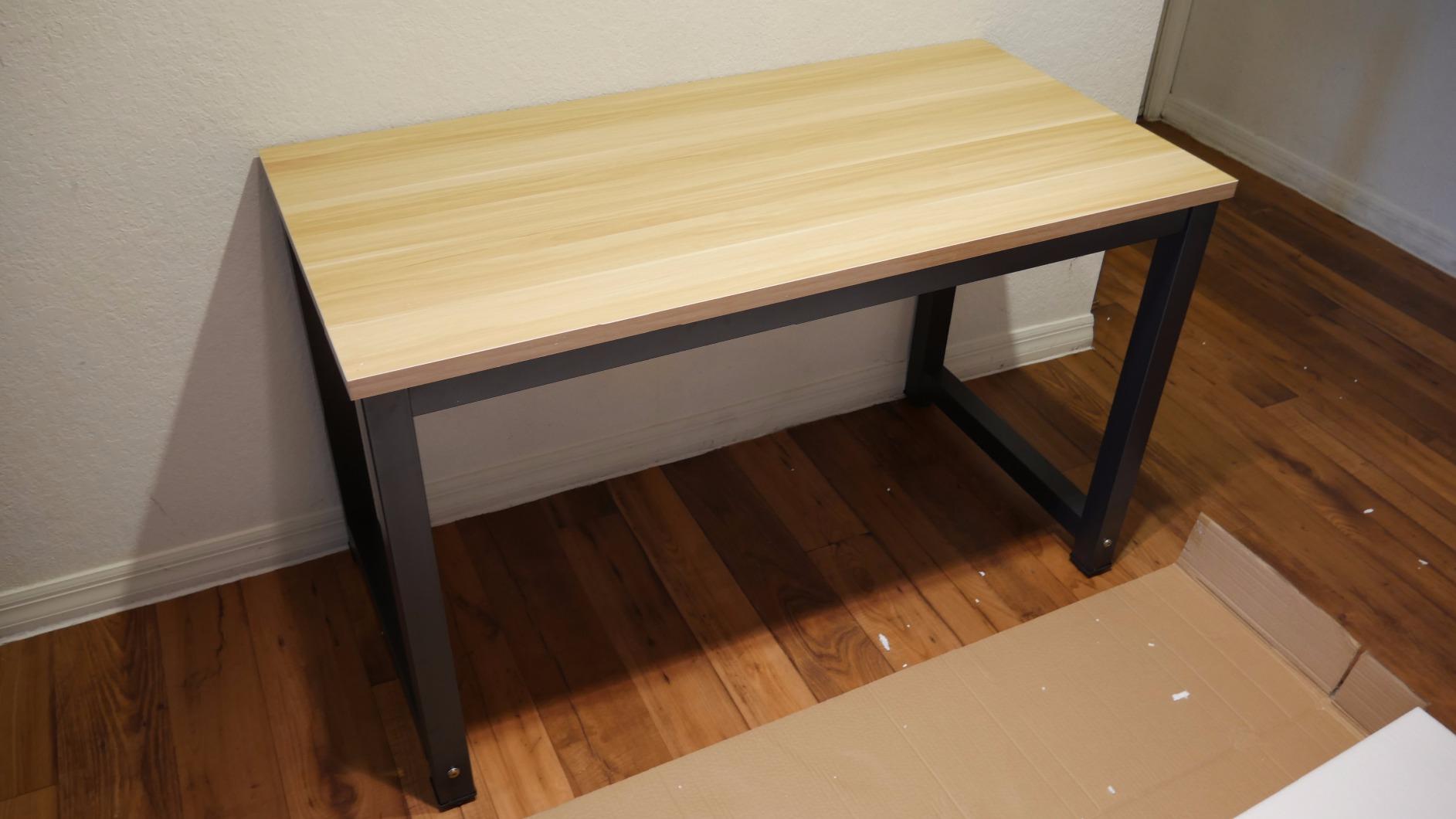 ---
Purchase the product on Amazon Marketplace