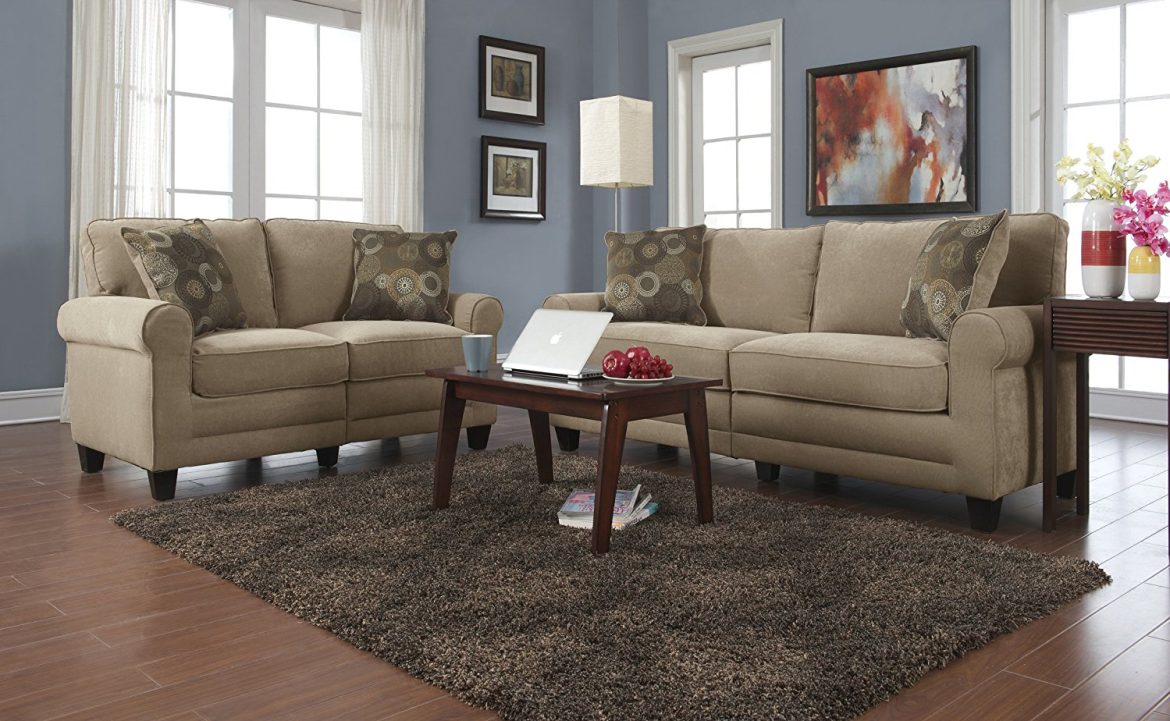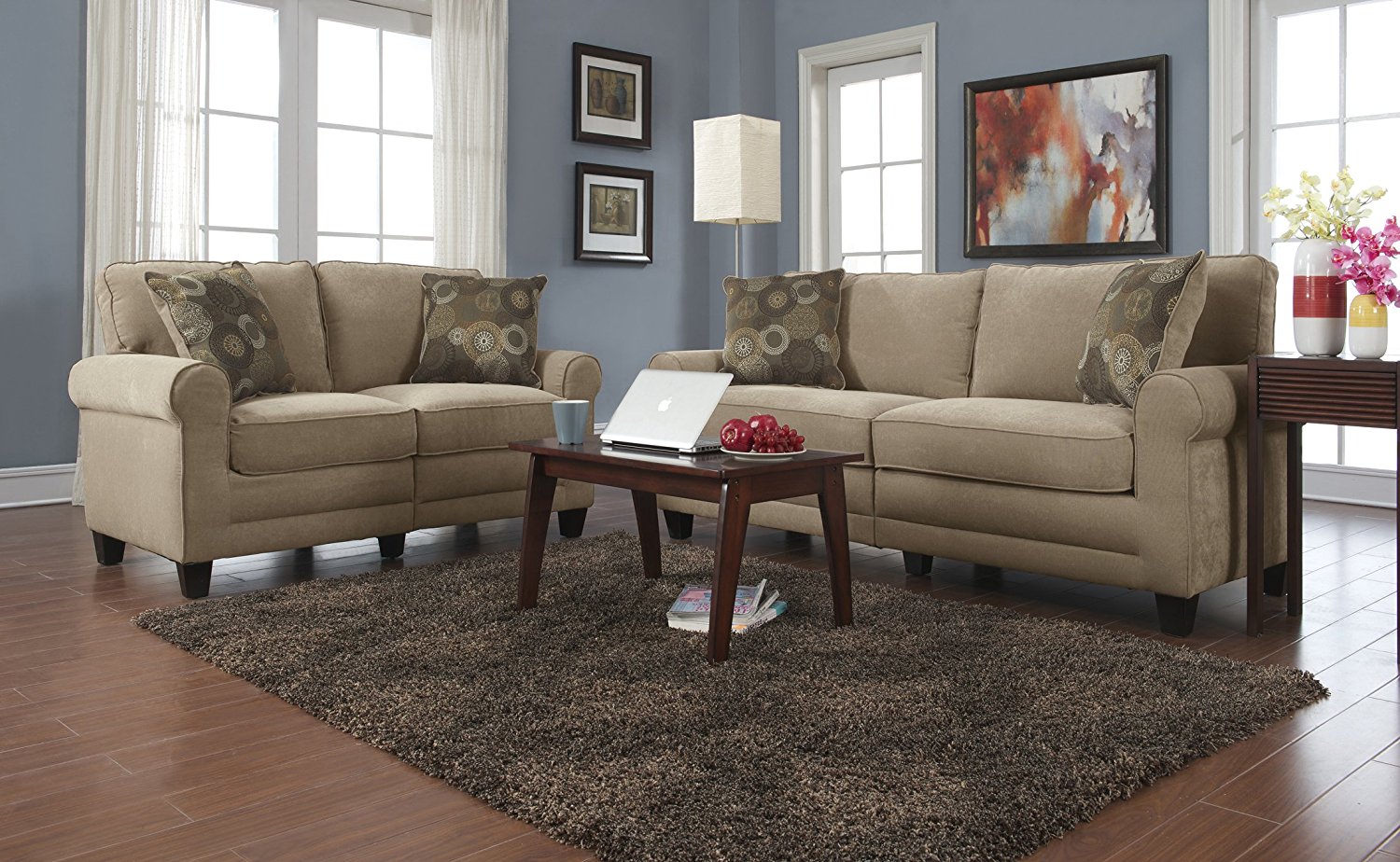 [Review] Serta RTA Copenhagen Collection Loveseat
It is our first time buying sofas online. We eventually decided to give this Serta loveseat a try because we saw the exact same sofa selling from a local furniture store for almost three times the price.
Serta Loveseat Review
In terms of shipping, the loveseat ships really fast with no additional delivery cost. The whole thing ships in one big box. The shipping box is about 100 pounds and a little too bulky for one person to get upstairs. So, we highly suggest buyers to unpack it and carry the pieces up one by one.
In terms of assembly, the package does not come with a manual, but the whole thing was quite easy to put together as it took my husband and I around 45 minutes from start to finish. There are in total four main parts – two bottom pieces and two back pieces. The cushions for each of the four parts are inside each of the sections, held within by a Velcro covering on the back, which gives the sofa its final look on its undersides.
In terms of quality, as we know, it's not the expensive type of couch. So, there isn't any expensive touch anywhere on the sofa itself. However, if you look carefully, the couch back and the cushion bottoms are lined with black silky fabrics. Moreover, the Marzipan colour makes a great background for almost any colour when it comes home decorations.
In terms of comfiness, the couch is indeed very comfortable to sit on. My aging back really appreciates the cushions that support my back fairly well.
Overall, this loveseat from Serta is an incredible value for the money, considering its selling for triple the price in our local furniture store. We are extremely glad that we discovered Serta online, offering the same quality for such a low price.
---
Brand: Serta
Product: RTA Copenhagen Collection 78″ Sofa in Marzipan
---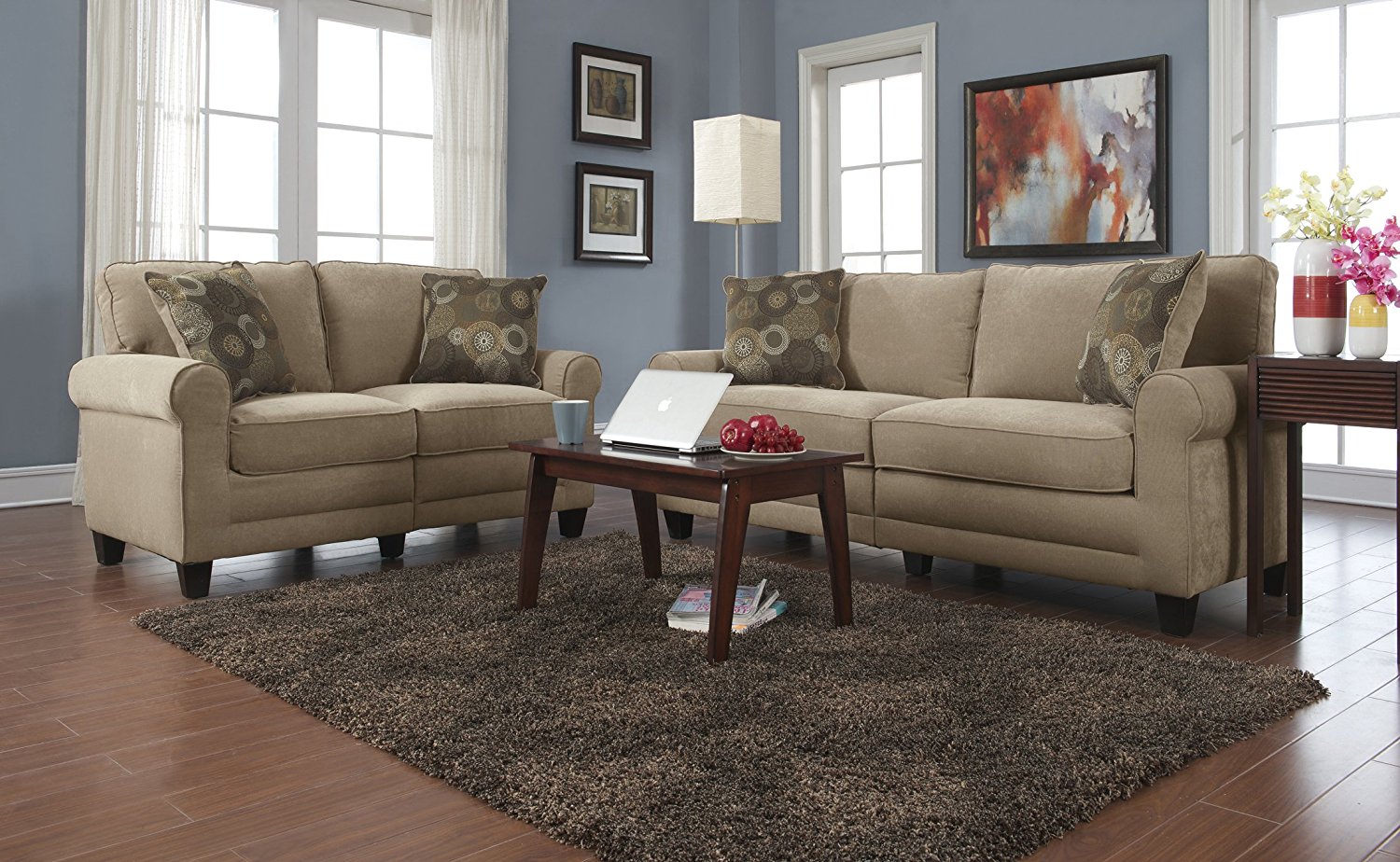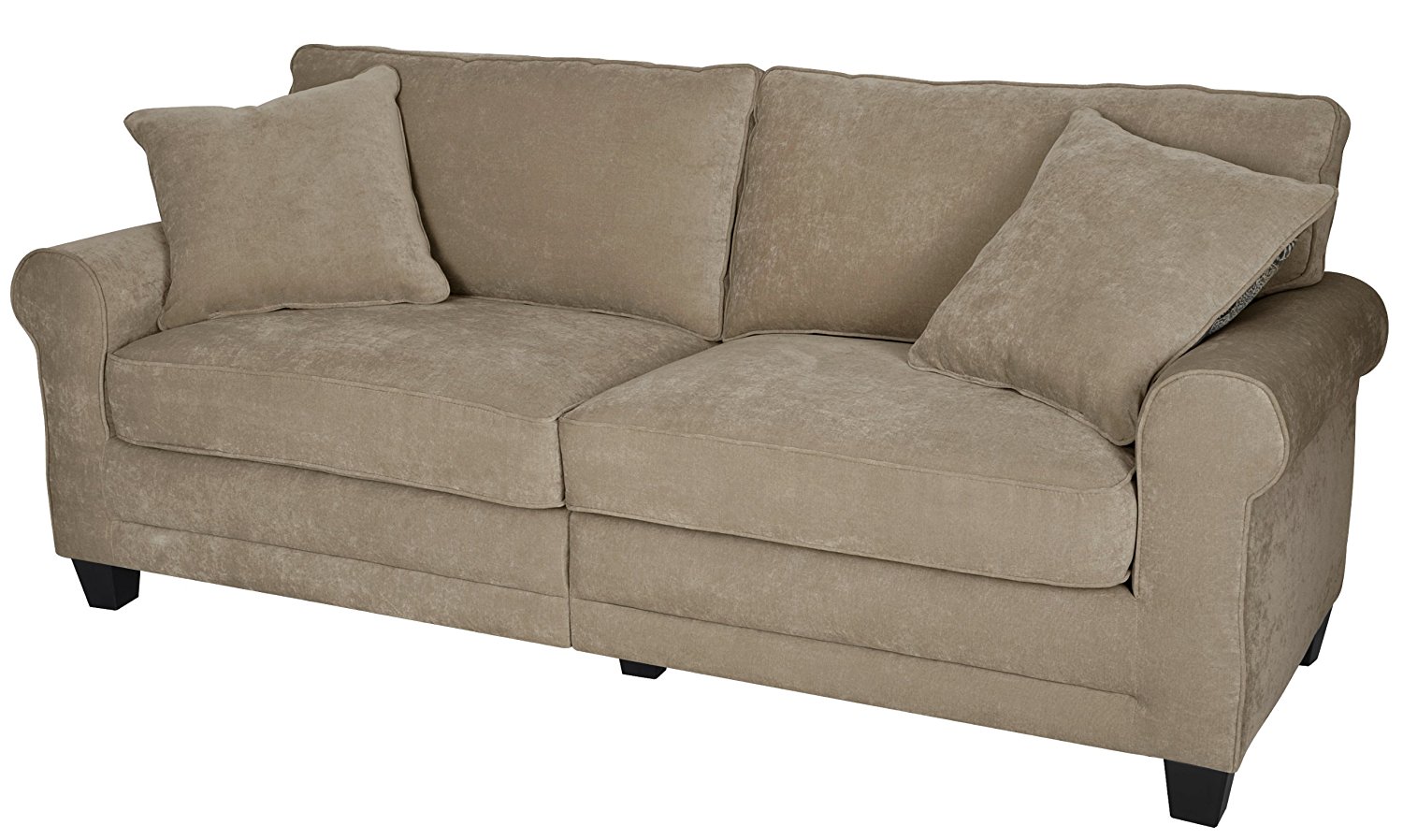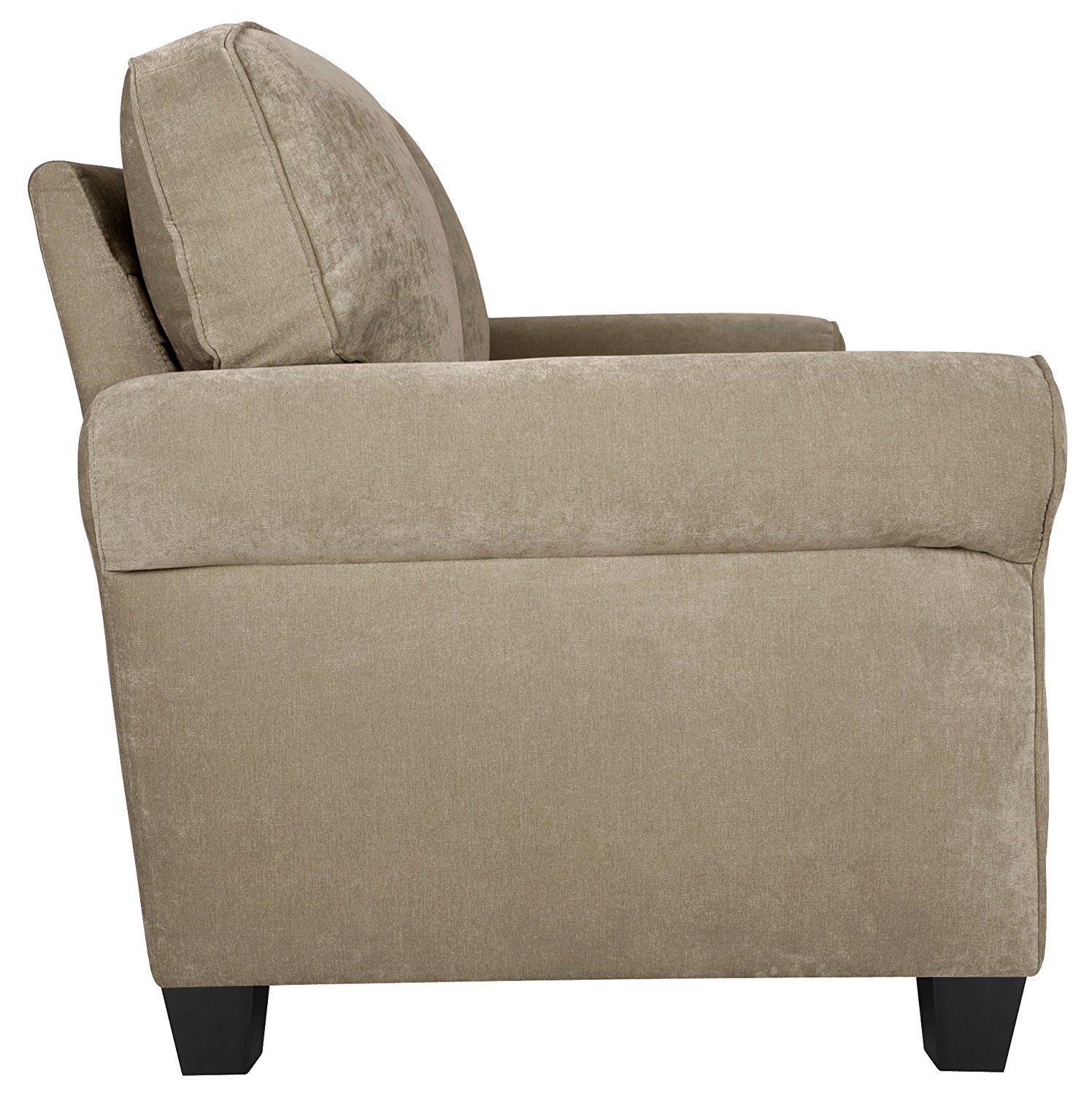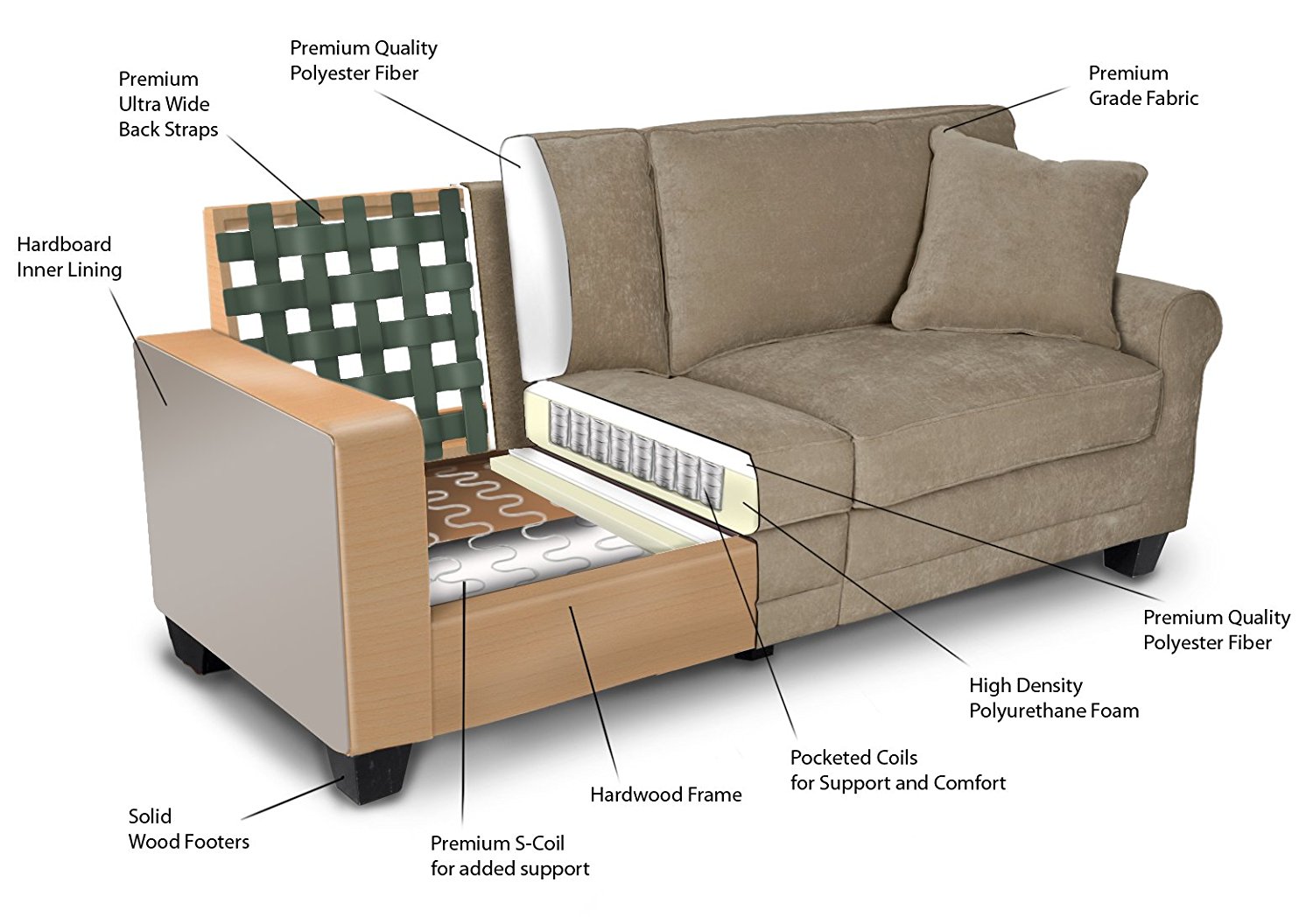 ---
Purchase the review sample on Amazon Marketplace