[Review] VASAGLE Coffee Table with Open Storage Drawer
Coffee tables can be tricky to shop for. There are a wide selection of styles and materials to choose from. This one falls under the modern-classic style. Those who prefer wood would find this coffee table a good choice. This Vasagle coffee table is not entirely made of real wood, but everybody knows that real wood is expensive. If you are working on a limited budget then tables made of composite wood should work for you. Composite wood, thanks to veneer, can pass off as real wood to the untrained eye. With excellent construction, this material offers strength to furniture. Not because this cocktail table is not made of real wood means that it's flimsy. In fact, it is very solid. For a table this price, this is a great buy.
Assembly
Assembly is very straightforward. All parts came with letters that you can easily match up with the directions. The letters are stickers that are easy to remove. They leave no sticky residue when you peel them off the surface. The directions are clearly written. Together with the letter stickers, the instructions clearly tell you which piece goes to which spot. There is no guesswork involved.
Style
The slanted legs are very fashionable. The top features straight lines, so slanted legs give the table some dimension. The legs give the table a whole different look. They are slender but are made of real wood. They are not hollow pieces of wood. You can tell when you try to knock on the legs.
Underneath the legs are floor protection pads. They are circular pads that keep the legs from scratching the floor. If you have hardwood floor, you definitely need floor protection for all your furniture.
Space
The tabletop is wide and spacious. It has plenty of space for food and drinks. Aside from the wide top, the coffee table offers so much more in terms of space. It also comes with open storage areas and a drawer. The table comes with openings on 3 sides where you can slip in books, gaming controllers, and the like. In terms of height, the space doesn't offer that much. What it lacks in height, it makes up with width. You can reach for things from all sides of the table except for one.
A small drawer can be found on one side of the table. The addition of the small drawer is very smart. It is a great place to keep things that you want to conceal from view. The drawer comes with a slot with which you can pull it open. It is deep, so it has plenty of storage. The drawer opens and closes smoothly. You would hear it when someone pulls it open but that's not a deal-breaker.
The tabletop is covered with veneer. The veneer comes with wood grain that looks very real. It also comes with a wood-like texture. The finish is impressive. It has a subtle sheen to it. Overdoing the polishing of wood can give furniture a cheap look. Not having any shine at all would make it look unfinished and crude. The surface has been smoothened out so you won't notice any bumps.
The table does not wobble at all. As long as the legs have been screwed properly on to the table, it should be stable. In my opinion, the only thing that this lacks are adjustable feet. They work wonders for living rooms with uneven floor.
In My Opinion
Coffee tables can instantly transform living spaces. It is then only right that you choose a fashionable piece with a design that won't go out of style in the years to come. Durability is an important factor to consider too. Depending on where you have it, coffee tables get a lot of use. If you have it in the family room, we expect it to hold food and drinks and even double as an ottoman. Vasagle's accent table puts both design and durability together. That is without breaking the bank. If you look for similar tables in furniture stores, you will find yourself getting back to Amazon because of the potential amount of savings. You also get additional savings with free shipping if you are an Amazon Prime member.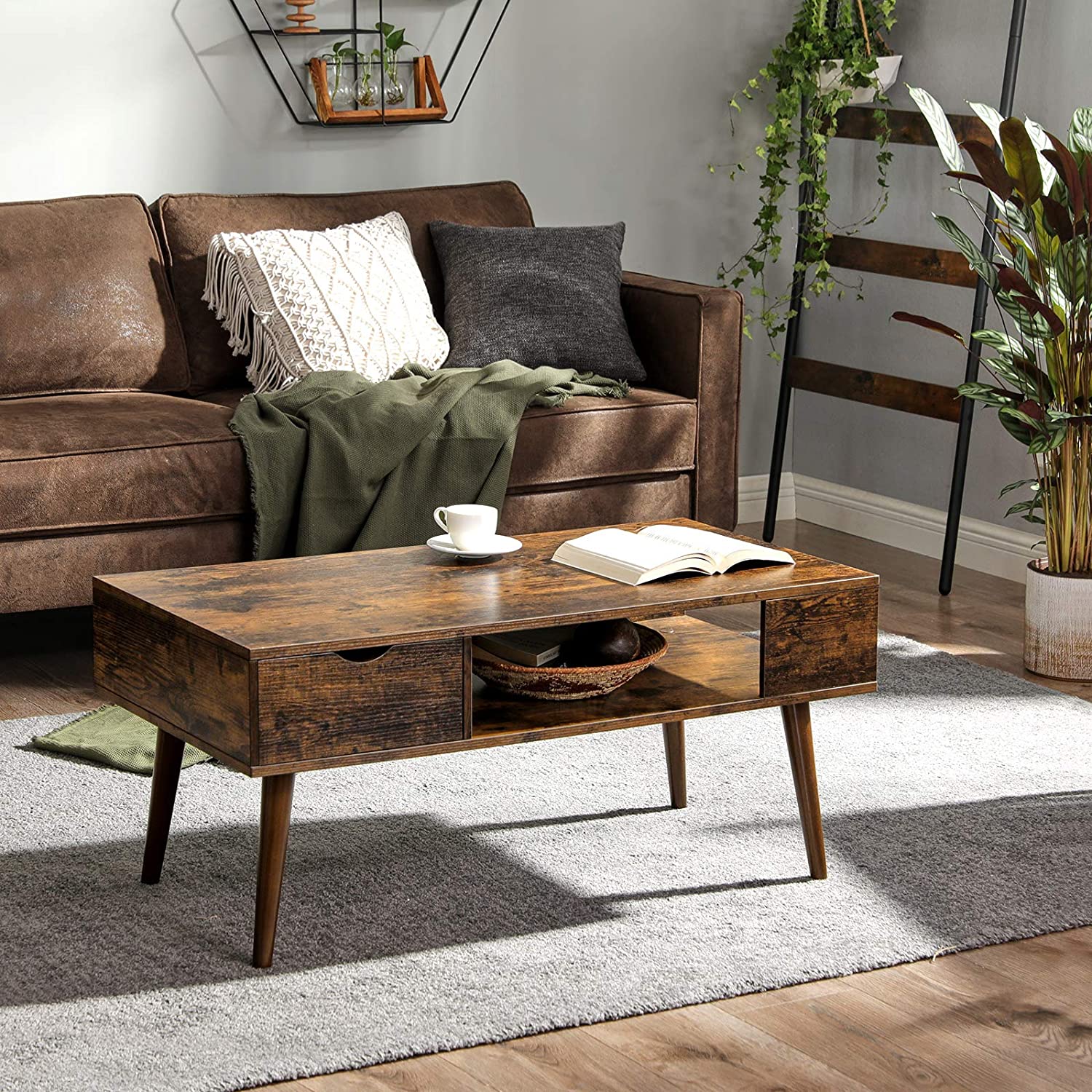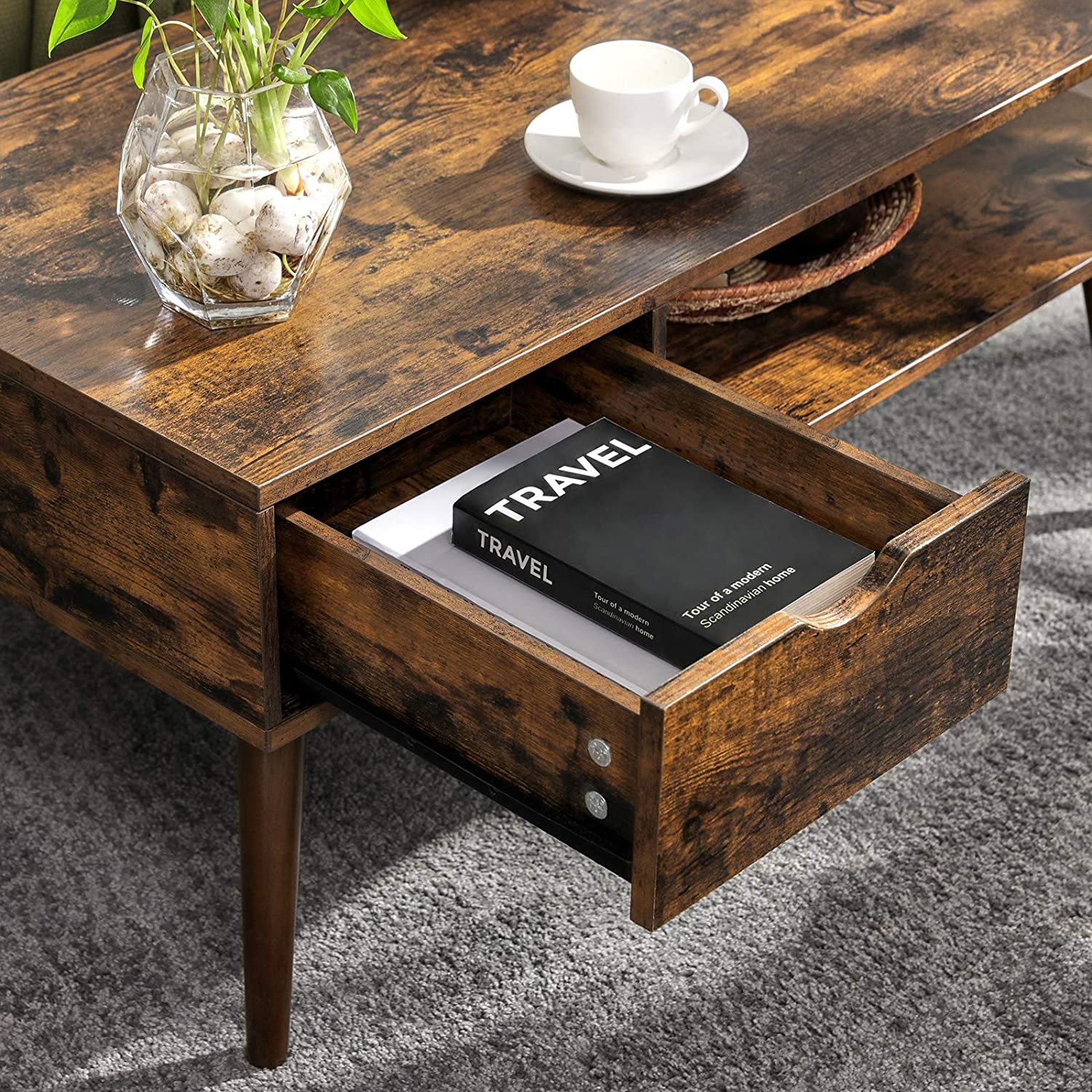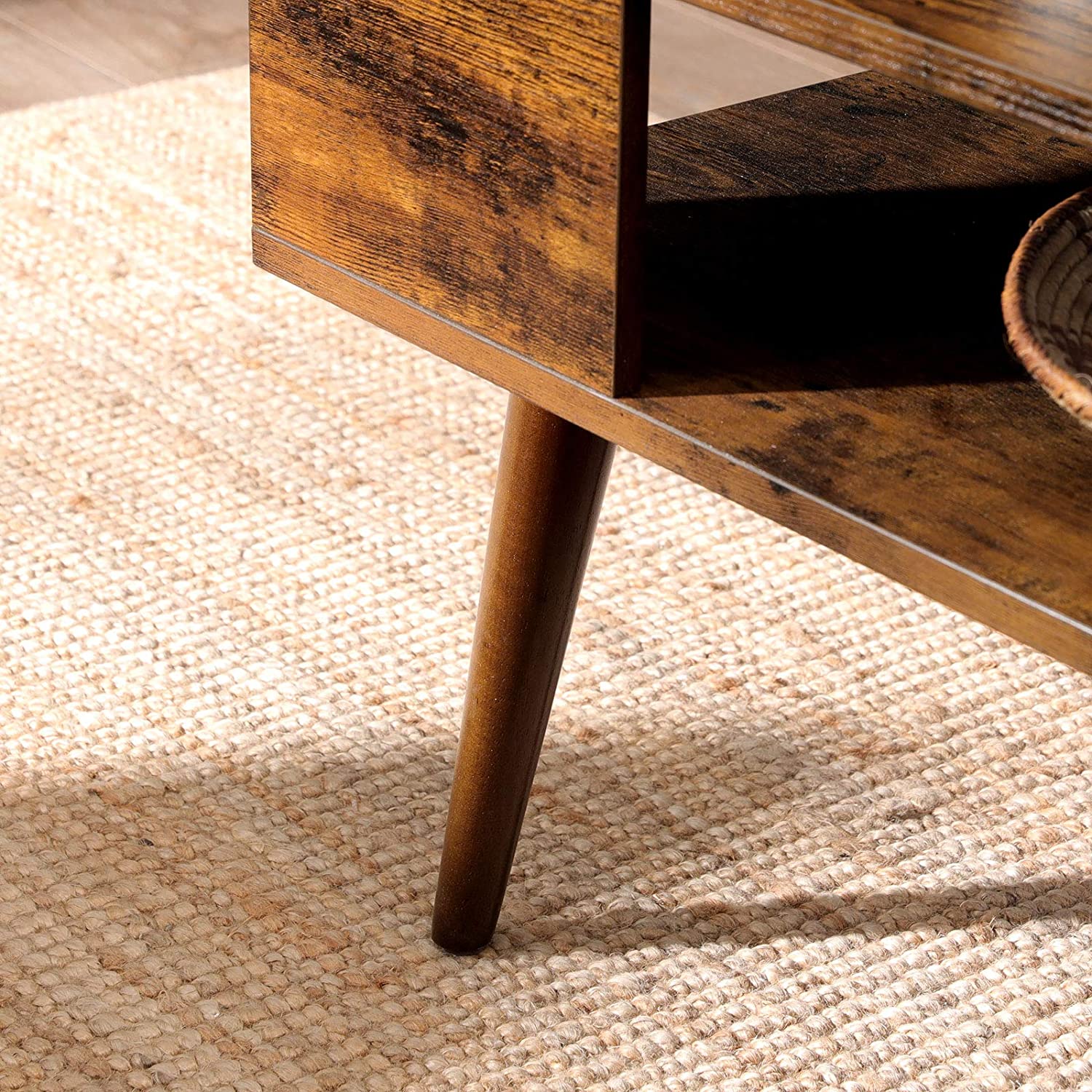 ---
Purchase the product on Amazon Marketplace wth free shipping
---