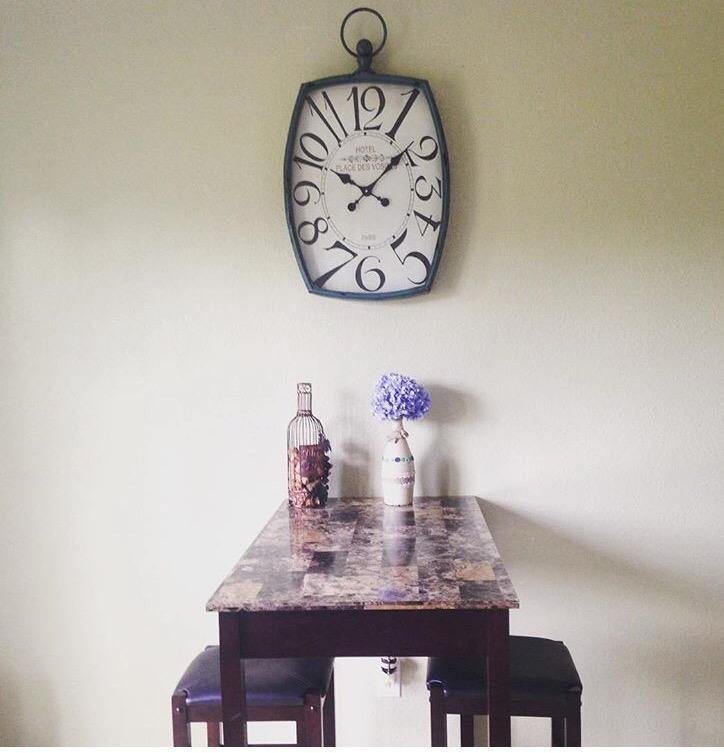 [Review] Linon Tavern Collection 3-Piece Table Set
Linon Table Set Review
In terms of shipping, we ordered the table set through Linon's standard free shipping on Friday night. Surprisingly we got it after noon on Monday. The delivery is so fast that it even beats out Amazon Prime.
In terms of assembly, the table is quite easy to assemble. My husband and I put it together in about an hour from opening the box to having it all properly placed.
In terms of quality, the table set is fairly sturdy, the legs are solid wood. The tabletop base, and top is medium-density fibreboard, the glossy false marble laminate seems to be very thin. We would recommend not using any strong detergents on it. The stools are solid wood as well as the table legs. Both of them look and feel very sturdy, I tried putting my feet on the bar stools and felt solid. The seat is comfortable, and the vinyl is fairly soft in texture. It's softer than most cheap vinyl furniture surfaces.
In terms of design, the stools can fit under the table nicely, so the whole set does't take up too much space both physically and visually. Yet, it still provides enough room for 2 people. It really make a great kitchen workbench if you need some extra space in the kitchen.
Overall, if you need a decent table that is both affordable and compact in size, it will be a really good choice. The price is simply unbeatable.
---
Brand: Linon
Product: Tavern Collection 3-Piece Table Set
---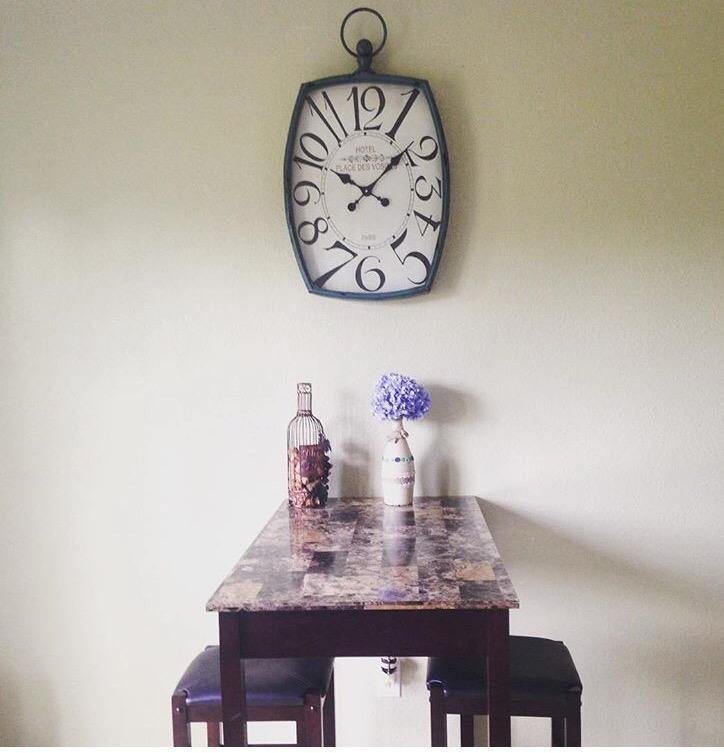 ---