[Review] WE Furniture 3 Piece Smoke Glass Corner Desk
Allow me to share to you what got us into buying the Walker Edison 3-piece glass corner desk. About 7 months ago, my husband and I needed a new table for our growing logistics business. We came across this desk and got the brilliant idea to use the pieces individually. We can each get one piece for a table and then I would get the corner piece. Space was not that big of a concern for us since most of our work was in the computer.
In the end, we changed our mind right after we set up the table. It turned out to be way prettier in person. We knew better than to pass up a beautiful work desk. We immediately placed an order on Amazon for another table. There have been no regrets since then. Both of us are enjoying our respective work desks very much.
Assembly
The assembly was everything we expected. It was a bit tricky but not excessively so. The instructions are direct to the point. The diagrams are helpful as well. All parts were there with a few extra screws which would come in handy if you happen to lose some. The glass panels, which are at risk of breakage during shipping, came in perfect condition. The packaging made sure of that. Although the box looked beaten up, Styrofoam kept the pieces protected. It was quite bothersome to have to clean up Styrofoam pieces after the assembly, though. However, if I were to choose between that or receive shattered glass tops, I would definitely choose the former.
While using a drill can speed up the process, we opted to use a screwdriver. Note that the frame is quite hollow. The drill may do more harm than good. Tighten the screws just right to keep the table solid. Don't overdo or you'd end up with bent legs and frame.
Just as advertised, you can assemble the keyboard tray on either table. Where you choose to assemble it depends on where you're comfortable. Suction cups hold the glass panels in place. There's nothing to worry, though. The steel frame is still essentially the one supporting the glass tops.
Another advantage of having a three-piece glass corner desk instead of just one is that this is easy to move around. Each piece isn't that heavy, so you can move it from one spot to another. That's a good change because my old desk is a wooden one, which was impossible to move by myself.
The Workspace – A
The desks fit in the two corners of our office perfectly. You would have thought we had the table customized for our office. L-shaped desks generally work great in small spaces. If you want to save space, this glass corner desk is the way to go. Don't get me wrong. This desk gives me plenty of room to work. Aside from my computer, keyboard, and mouse, I have a printer and some office supplies on the desktop. I have never found myself wanting for more space. If I'd need more space in the future, I could easily move the printer somewhere else. I don't understand why some of the reviewers claim that the table appears smaller than expected. The Amazon listing has all the dimensions laid out. We've measured the table after the assembly and everything checks out.
My husband likes to read, so he has a few books on one side of the desk. Since he only uses a laptop, he has more space to spare. He likes that as he prefers to work when his table is free from clutter.
The Workspace – B
I also love that the work desk gives me enough clearance underneath. It provides plenty of room for my legs. I can even stretch them out. I can also slide from one side of the table to another while I'm seated on my computer chair. The open design allows you to do that. One con about having an open design, though, is that it is harder to hide cables from view. The work desk doesn't have grommets or built-in clips to organize your cords with. This can be annoying if you have a lot of equipment on your table. I and my husband got a little creative and used a black AV cord tape. We ran the wires under the glass top and behind the frame. As the cords are black like the frame, they blend right in. You can barely notice them unless you look hard. This is easier done if you have the black glass and black frame desk like ours.
The height of the table works well for me and my spouse. I'm the shorter one while he's 5'11.
Now onto the not-so-good part. The keyboard tray is not as spacious as I would have wanted. For instance, I can't put my keyboard and mouse side by side. It doesn't slide all the way out too. You really have to use a regular computer keyboard or else several keys would be hidden from view. People who use large keyboards would just have to resort to having their keyboard on the tabletop. If you don't use a keyboard, the keyboard tray is a good place to keep tiny supplies or your notebook.
Look
The black glass is basically clear glass with a black film at the bottom. Make sure you don't scratch the bottom. When you scratch off this black film, you'll see the scratch on top. We learned that too late. Anyway, it's very lucky of me that you can barely notice the scratches I have on my desk. As this is black glass, you can expect smears and fingerprints to show easily. If it's such a big deal to you then get the desk with a clear glass top. As for me, I don't mind that at all. It helps me remember to wipe my desk clean regularly. I usually don't clean my desk that often. I end up doing so only when I start to sneeze non-stop from the dust that has accumulated over time. With my desk kept clean, I don't sneeze that often anymore.
This work desk has a very modern look. It feels fresh and light. Wooden desks like my old one feel heavy and old-fashioned, so this is a welcome change. The clean lines give this glass corner desk an expensive look. It doesn't look like a college student's study table. But hey, there's no stopping students from getting this chic desk. This corner desk has a professional air to it that would work great for a home office or even an actual office.
Another aspect of the desk that I really like is the criss-cross bars. The combination of wide and narrow bars is a nice touch.
Strength
The tempered glass can support a lot of weight. The tops are thick, and they don't seem like the type that would crack easily. As I mentioned earlier, my husband uses a laptop. The glass holds up well with the heat coming from his laptop. If you use a computer, make sure to use the CPU stand for your CPU as it can get really hot. I don't advise putting it on the desktop.
The table neither wobbles nor shakes. I'm impressed with its durability considering that the legs are not that thick. I understand that the manufacturers had to make the legs that way to give it a sleek look. This shouldn't alarm you because they do so without sacrificing stability. I assure you that this is nothing close to being flimsy. I don't feel the table move as I type or write. In case of accidental bumps, the table won't collapse. Your monitor won't fall off the table either. There are multiple support bars on the frame that enhance the stability of the desk.
Underneath the legs of the desk are leg pads. They are not necessary but others would appreciate them. If you have laminated floors, you would find them useful.
The edges of the glass tops are not sharp. You wouldn't scratch yourself with it. The frame also protects the glass' edges from chipping.
This glass corner desk has a powder-coated frame, which is known to be chip-resistant. It is more durable than a normal painted frame too. The powder coating also prevents rusting. It helps make the color last longer. In fact, our desk is still as black as night. From the looks of the desk, you wouldn't be able to guess that it has been months since we first used it.
Final Thoughts
I and my husband are extremely pleased with this 3-piece glass corner desk. You will be hard-pressed to find a better desk at around the same price. I highly recommend this to small business owners like me who are working on a tight budget. I understand how hard it can be to decide what things are worth investing in. Well, this is one of those things that are worth spending on.
This glass corner desk offers you the option to use the 3 pieces as standalone pieces. With just one corner desk, you instantly have two desks and another small desk you can use for extra storage. It's not as easy as you think to find a versatile desk like this. If you're already considering to buy this, just go ahead and order! – Sarah P
---
Brand: Walker Edison Furnitures
Product: 3-Piece Contemporary Desk, Multi
---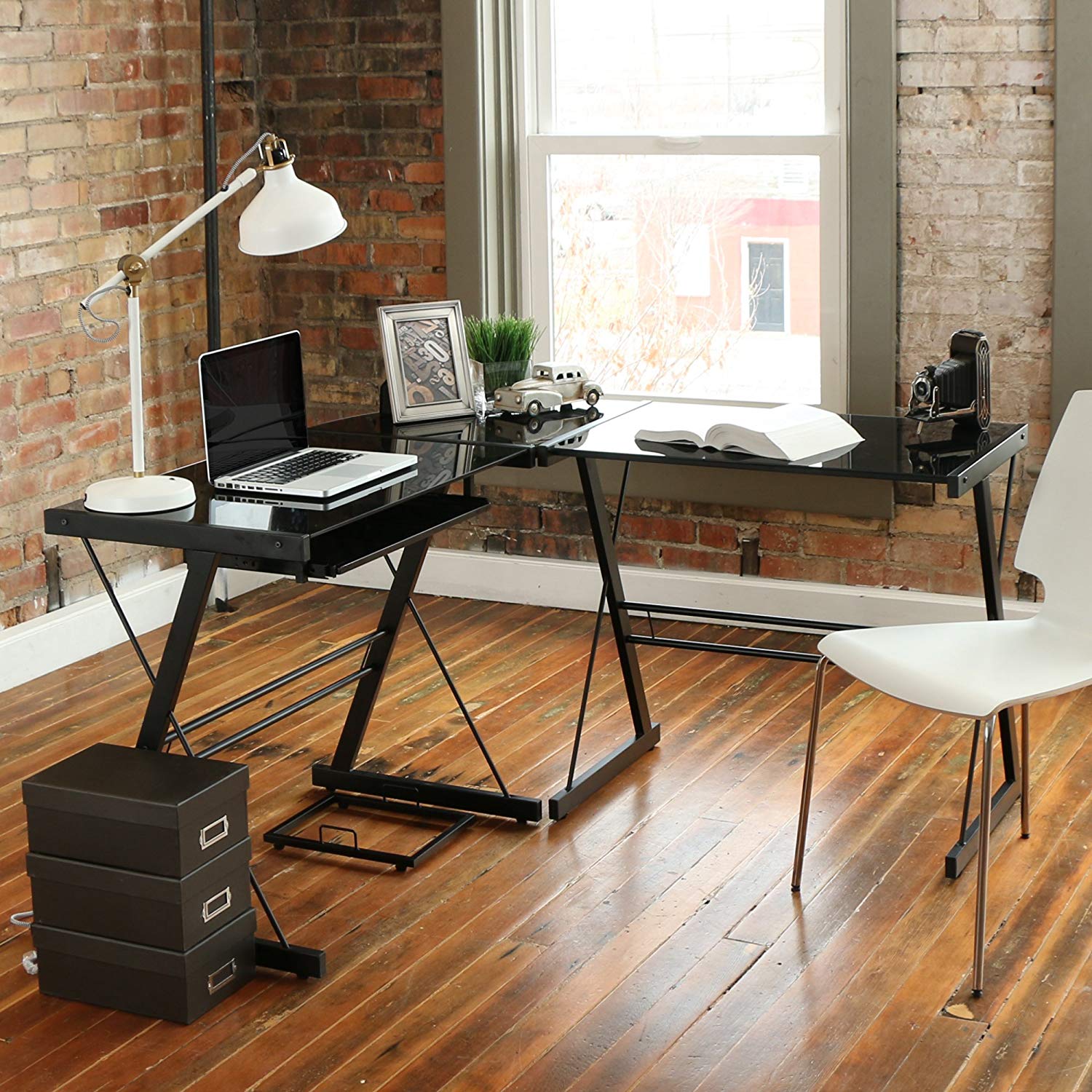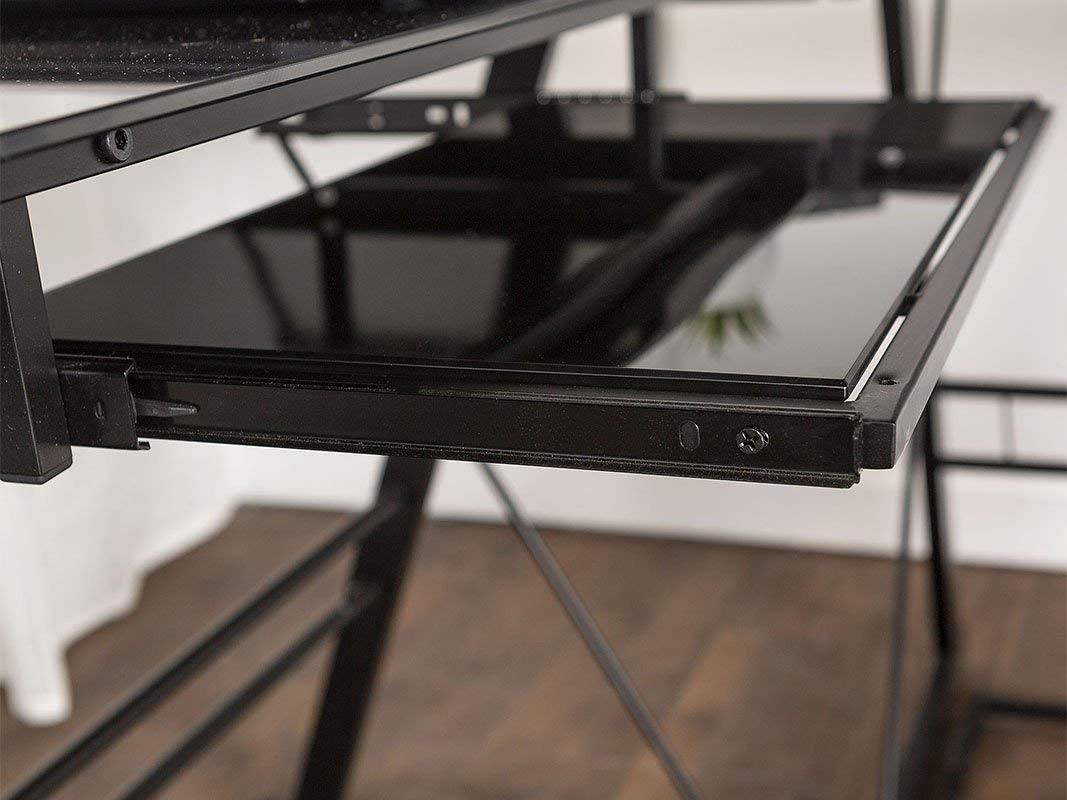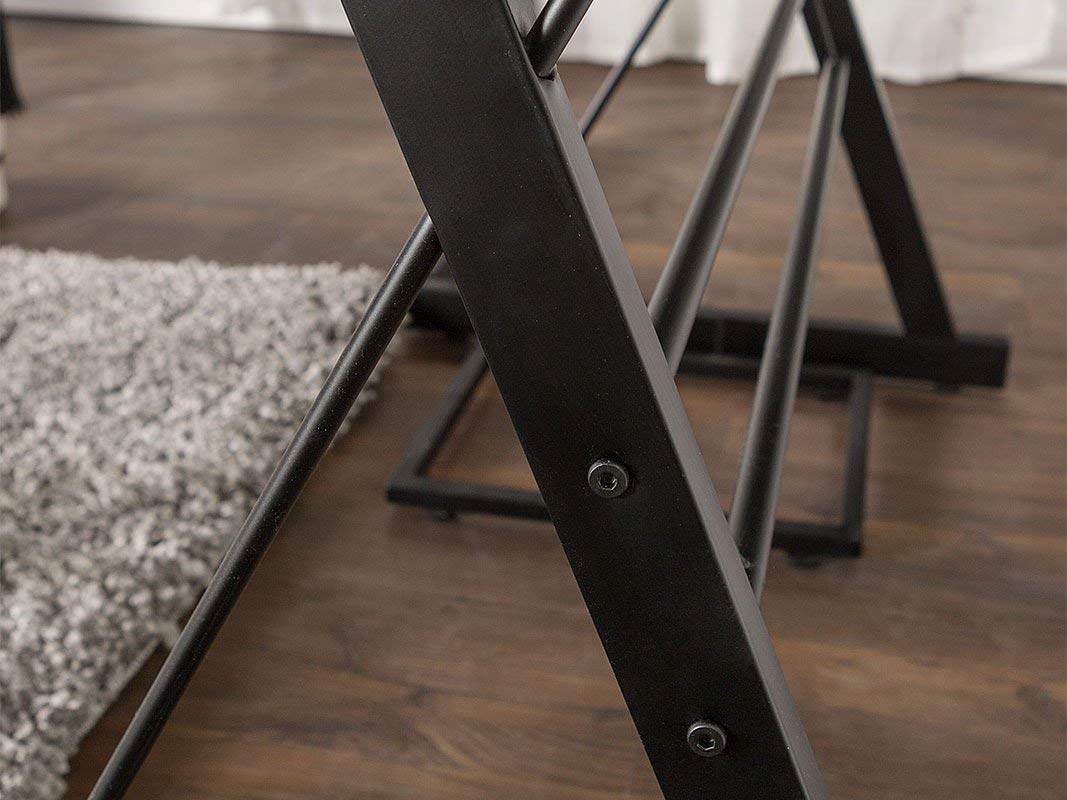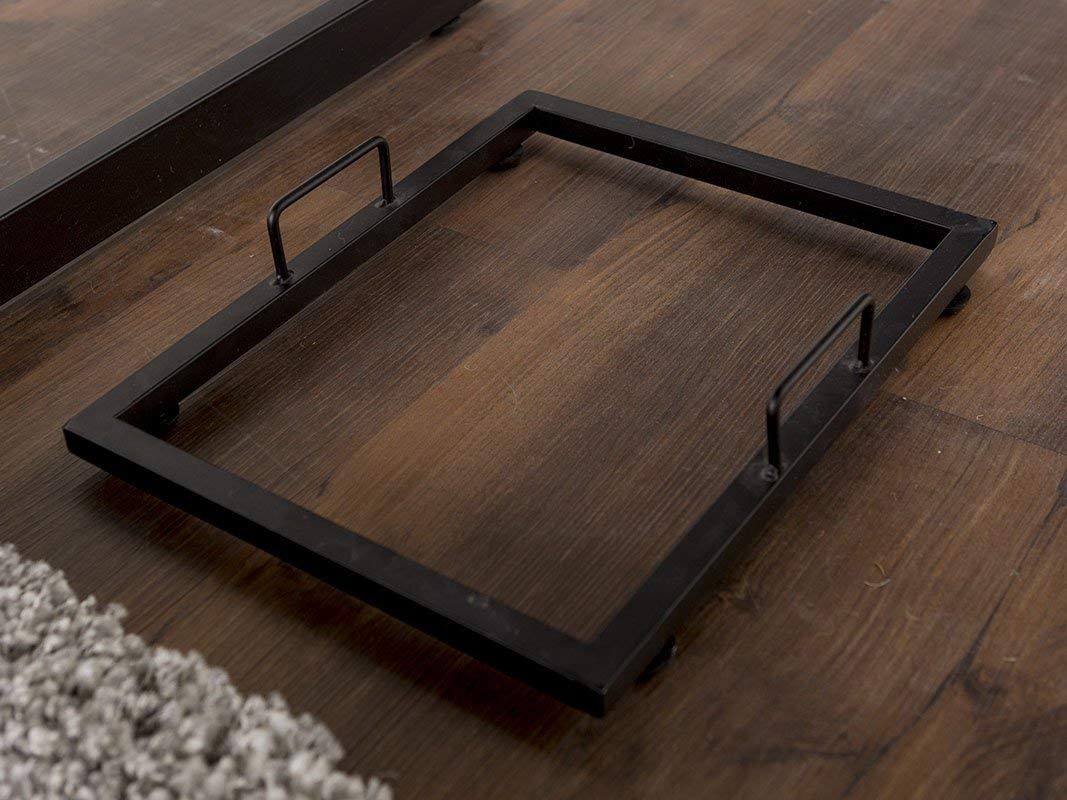 ---
Purchase the product on Amazon Marketplace