[Review] Monarch Specialties Hollow-Core Corner Desk
This is an awesome desk for the price! The same corner desk from the same brand costs nearly a hundred dollars more at certain big furniture stores. The amount you will save from this can even get you a decent office chair to match with the desk.
Shipping
In terms of shipping, some sellers told us to expect 4 to 6 weeks on delivery, but we were very happy to find out that Amazon had the product available for Prime shipping, so we got our product in just 3 days. Moreover, the seller does a great job packaging their products. The whole thing arrived safe and sound.
However, there are a couple things buyers need to be aware of. The package is real heavy for one person. The whole box is around 150 pounds. I'm lucky enough to have my husband open the box and carry the pieces of the desk upstair one by one for me. We highly recommend buyers to not do the carrying alone.
Assembly
In terms of assembly, the desk did not come with an instruction. We had to download the instruction booklet off of Monarch's website. The assembly process was not difficult but it did take us quite some time from start to finish. We spent around 2 hours to assemble it at a laid back pace.
Quality
In terms of quality, we were very impressed with the build quality. The desk is very sturdy. Even though it is not a real wood desk, it still gives us a really solid feel. One minor issue we had with this particular desk was the two drawers on the desk don't seem to go all the way in (it's roughly 1/5 of an inch off), but it might just be some building error from us.
What we like the most about this product is the wood grain pattern. You can leave it in the middle of a room and still look good, even though it's meant to be a corner desk. Moreover, the shelves are pretty awesome too. They are adjustable up and down to accommodate items of different height.
Overall, the product has a great design and the build quality is also top notch. Instructions were easy to follow. It definitely is an excellent value for your money. Highly recommended.
---
Brand: Monarch
Product: Specialties Hollow-Core Left or Right Facing Corner Desk
---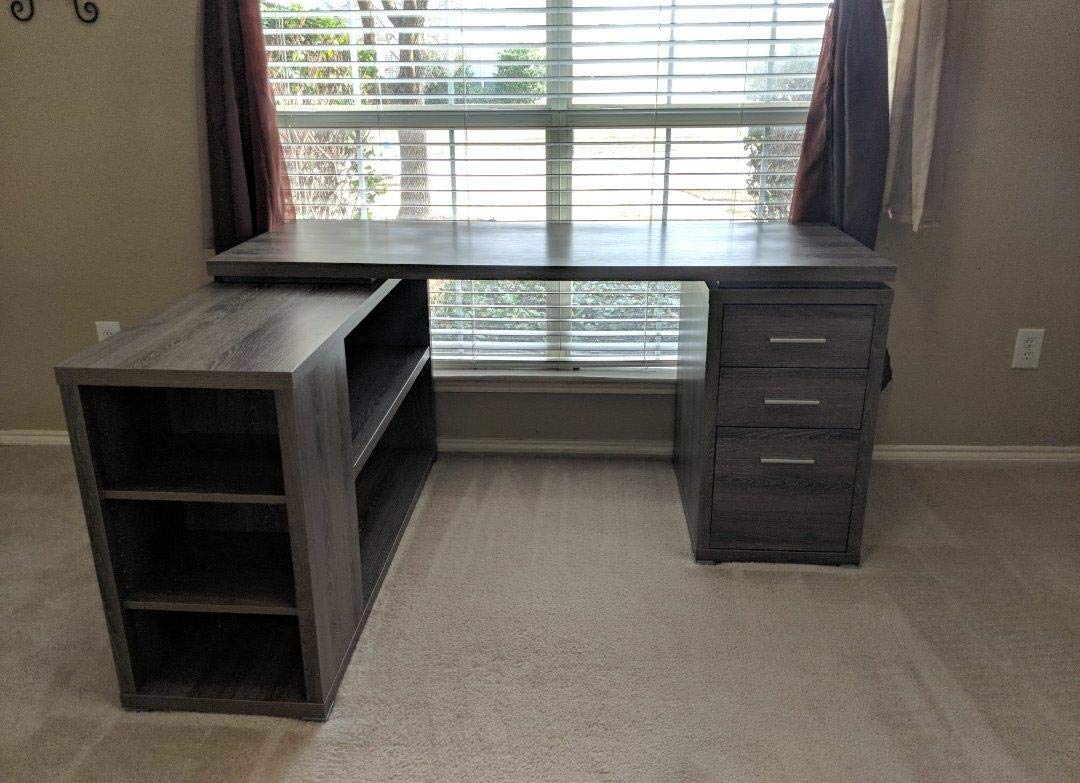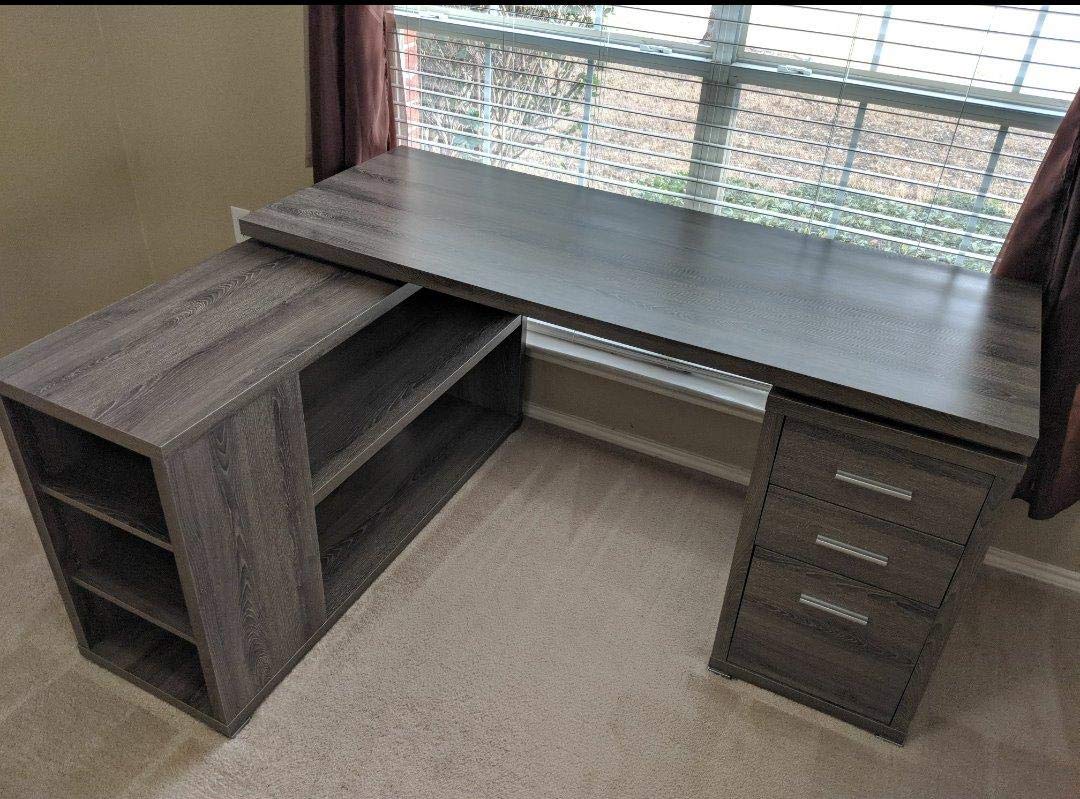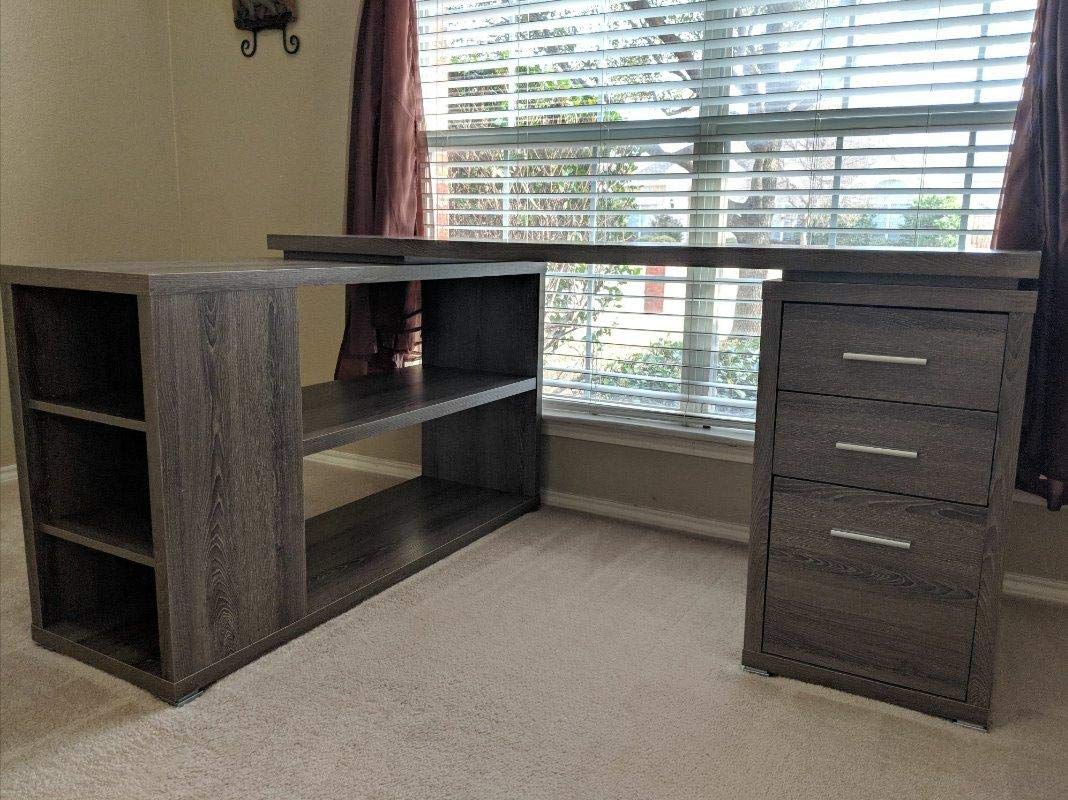 ---
Purchase the product on Amazon Marketplace