[Review] Stork Craft Tuscany Custom Glider
Stork Craft Tuscany Custom Glider Review
This glider is beautiful and was fairly easy to put together. Although the package came in a day late, nothing in the box was damaged when we received it. All the components arrived in perfect condition and accounted for including all hardware parts and an allen wrench.
The whole thing took my husband an I less than 10 minutes to put together. A lot of the components were already pre-assembled, such as the foot rest. The most difficult part of the whole process was matching up the bottom of the chair with the arm rests. It was a bit difficult for us because we didn't quite follow the instructions until the very end. If you follow the directions carefully on the manual, it says not to tighten anything until you have the bolts all matching up. So, do follow the instructions!
For the quality, the fabric is both very good looking and soft. We chose the white and grey option and it seems like this fabric would be quite easy to maintain. The cushions are soft and comfortable too. Some reviews online state that the cushions are hard, but I personally find the firmness quite adequate for me. Moreover, we found the arm cushions very comfortable. They also got pockets in the side of the arm rests. They are great for holding a couple TV remotes if necessary.
Some other concerns I see online was the back may be a bit short for tall people. My husband is 6'3 and his head fits perfectly on the back with no problem.
Overall, a good glider for the price. Really comfortable. The texture is soft and the colour is great. Easy to put together as well!
---
Brand: Stork Craft
Product: Tuscany Custom Glider
---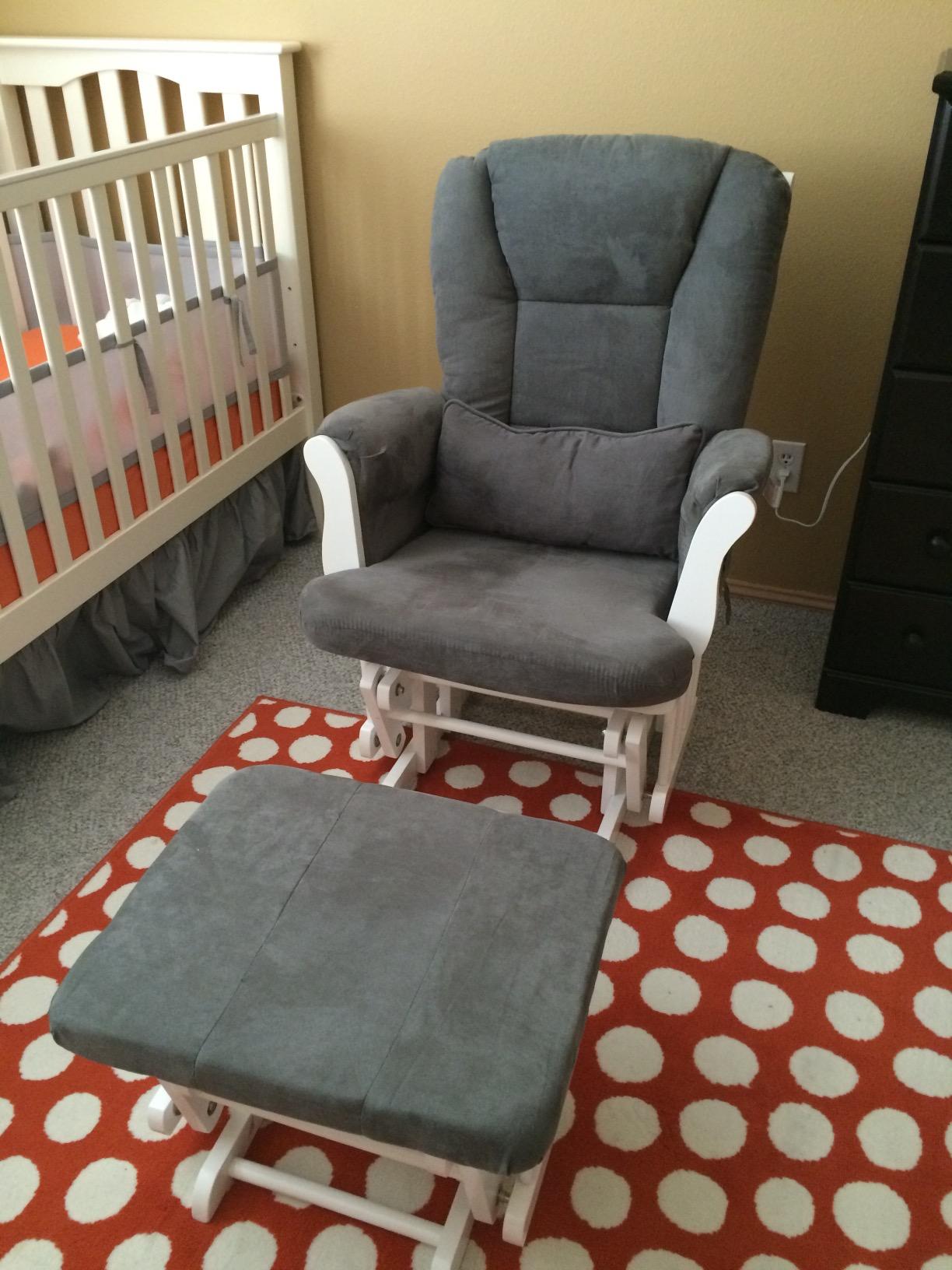 ---