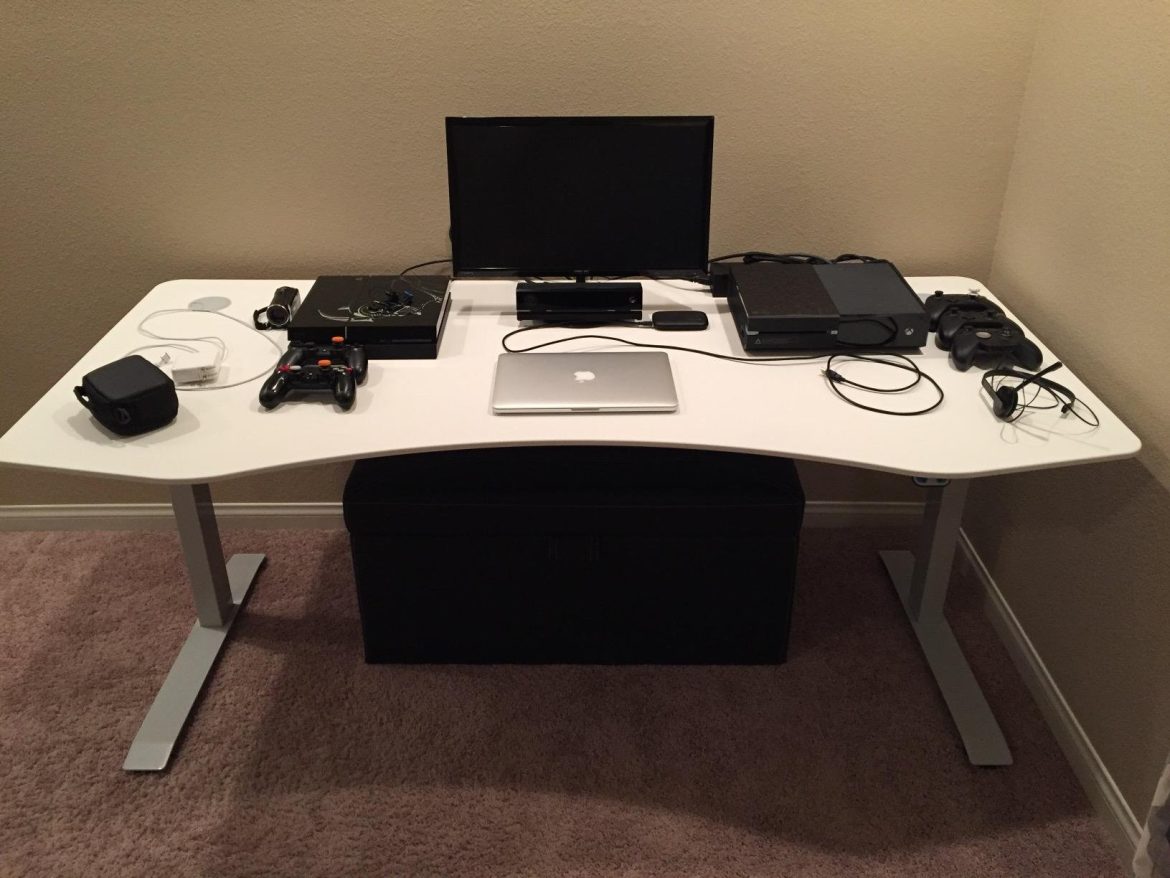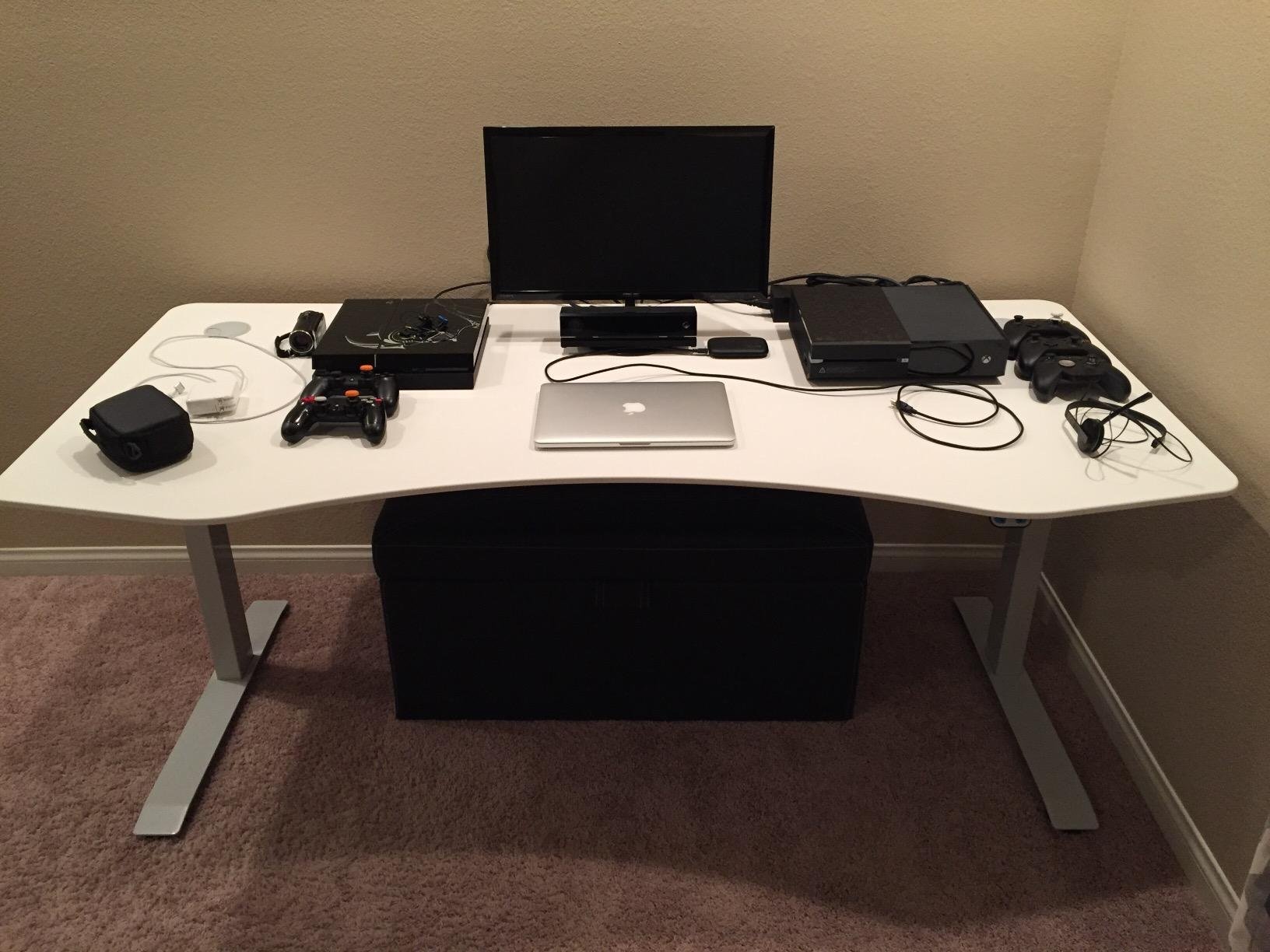 [Review] ApexDesk Elite Series Electric Adjustable Desk
I started to do remote work early last year, and that made a big difference in my daily activities. Although I no longer have to drive to and from an office, I felt more sluggish during the day. I had more frequent back pains too. I'm just in my early 30s, so I thought that it was completely unusual for me to feel that way. One time, a friend of mine suggested that I should buy myself a standing desk. She said that too much time spent on my desk could be causing me problems. I initially looked for ordinary sit-stand desks online. A motorized one was not in my mind at the time, but after seeing one in a store, I had been set to buy one. The convenience of pushing a button to adjust the desk's height is amazing. Anyway, I was willing to spend more for a high-quality and large adjustable desk rather than regret going with a cheap but unreliable one. This one from ApexDesk fit the bill. I'll explain why in this review.
Assembly
The desk arrived in three boxes. Everything came packed nicely, so there was no damage on the top, base, and motor. Nothing was amiss, and all parts were inside. After getting rid of the packaging, I noticed the weight of the top and the base right away. They are so much heavier than expected.
The assembly was quick to do, taking me only 20 to 30 minutes to finish. The box contains a screwdriver and two wrenches. They're everything you need to put the desk together. I had it up and running in a matter of minutes and went back to work like nothing happened. On the first few weeks I used the desk, I could only stand for under 30 minutes. If you're new to a standing desk, I'd say give your body time to get used to standing. At first, you won't be able to stand that long but eventually, you'll get used to it. You can get a mat to keep you comfortable. After a few months, I can already stand while working most of the day. As soon as I feel exhausted, I lower the desk and sit.
Space
The top is very wide. I can fit my desktop computer and telephone and still have ample of room for writing. The finishing of the tabletop was done well. That includes the surface, bottom, and sides. The curve at the front of the top is a well-thought aspect of this adjustable desk. The curve allows you to stand closer to your computer if need be. I also lean on it when I take calls or have Skype meetings with my team.
There are two grommets on the corners. Grommets are something a basic office desk should have, so it's not smart to buy a desk that doesn't have at least one. I juet wish that there is a cable management solution in place. I had to get a cable tray to keep the cords organized. If you don't want your cords to dangle around the desk, you will have to find a way to fix them.
There are no bars at the bottom, so that gives you ample of legroom. That allows me to use a gym ball as my seat. This also gives you the option to add an under-desk treadmill or cycle.
I plan to add a slide-out keyboard tray to the desk to create more space on the desktop. You can do that too if you're struggling to fit all of your stuff on top.
Controls
You can adjust the height of the desk with a memory controller. Unlike manual adjustable desks, there is no need to exert force to let the desk go up or down. I am about 6 foot tall, and I can raise the desk to a comfortable height. You can let it stand pretty high up and let it sit quite low to match the height of your seat. The range of height is impressive.
The heights are programmable too. Pushing one of the numbered buttons can quickly raise or lower the desk according to your preset height. However, you can always set it at any height that you like. Anyway, I don't find myself using the up/down buttons because of the programmable heights. I try to switch from standing to sitting and vice versa many times a day, so the programmable controls come in handy. Sitting on my gym ball and office chair require different desk heights, so I appreciate having multiple height settings. I love the flexibility that this desk gives me.
You'll hear some whirring from the motor while you're adjusting the height, but that's fine. The sound is barely noticeable anyway. The height adjusts smoothly too. The top keeps steady while the legs go up or down. There's no need to grab your mug from the desk for fear of spilling your coffee. I have checked out adjustable desks in stores, and none can raise and lower as fast as this can. There is still a bit of lag time with my desk, but I can bear with that. I think that's not unusual for motorized desks. Aside from that, I have not run into any issues with the motors and controls of this desk.
The controller mounts well along the edges of the desk. It's small, so you can miss it if you're not looking or if you don't know there's a controller. There is a small digital display that indicates the height of the desk. It is a nice touch, but I don't think it's necessary. Others may find it useful, though.
Materials
The top is not real wood, but it is very heavy. It is laminated MDF. The mention of MDF may raise doubts about its durability, but trust me. It is tough. The company says that it has a weight limit of 225lbs. The top doesn't scratch easily, but be sure to keep sharp objects from it. They can cause scratches and nicks on the surface.
The top is screwed onto a strong steel support system. There are steel beams on both sides that hold the top. You won't have to worry about knocking anything off your desk even as you move it. The entire desk is heavy, so it's best if you have someone to help you move it.
There are felt pads on the stand, which is fantastic if you have hardwood floor. The felt pads also keep the desk from sliding across the floor.
Stability and Durability
My biggest concern about this adjustable desk prior to ordering this is its stability. I'm glad that the desk turned out to be absolutely stable even if it is at its full height. The weight of the desk keeps it stable. It doesn't wobble even when you're typing. That keeps me focused on the task at hand. It can get disturbing if the desk is moving as you type. The memory controller and motors still function well too.
Exterior
The desk looks sleek and expensive. This is one of the very few standing desks that have a professional appearance. It would look great not only in home offices but also in an actual office setting. It has a sophisticated and clean look. The wood grain on the top provides a certain dimension to the desk, giving it a premium feel.
What's great with this ApexDesk table is that it comes in different colors. I had a hard time choosing a color, but I decided that black is the best choice for me. It looks clean, and it stays that way. You don't have to wipe it all too often because dirt doesn't show.
The black frame has a glossy finish that I like. Although my desk has been around for more than a year, you won't be able to tell by the looks of it.
Final Thoughts
I would happily recommend this to anyone looking for an adjustable standing desk. This isn't the cheapest out there, but you will find it worth the investment. I think the memory controller contributed to the high price tag, but I'm still very happy with my purchase. This is the best deal I have found. In terms of quality, appearance, and function, this desk is worth every penny. I've also read multiple reviews that say that ApexDesk has an excellent customer support. Just in case you run into any problem, I believe the company would gladly assist you.
Whether you have a health issue or you just want to remain active while working, you should get this desk. It has doubled my focus and productivity. I have become more efficient with my job, in fact. I feel so much better too. My back doesn't hurt anymore, and I have so much more energy to go out after a day at work. I'm wondering why it took me so long to buy a standing desk. I can't imagine going back to a regular desk anymore. This has changed – or should I say, revolutionized – the way I work. – Jenny L
---
Brand: ApexDesk
Product: Elite Series 71″ W Electric Height Adjustable Standing Desk
---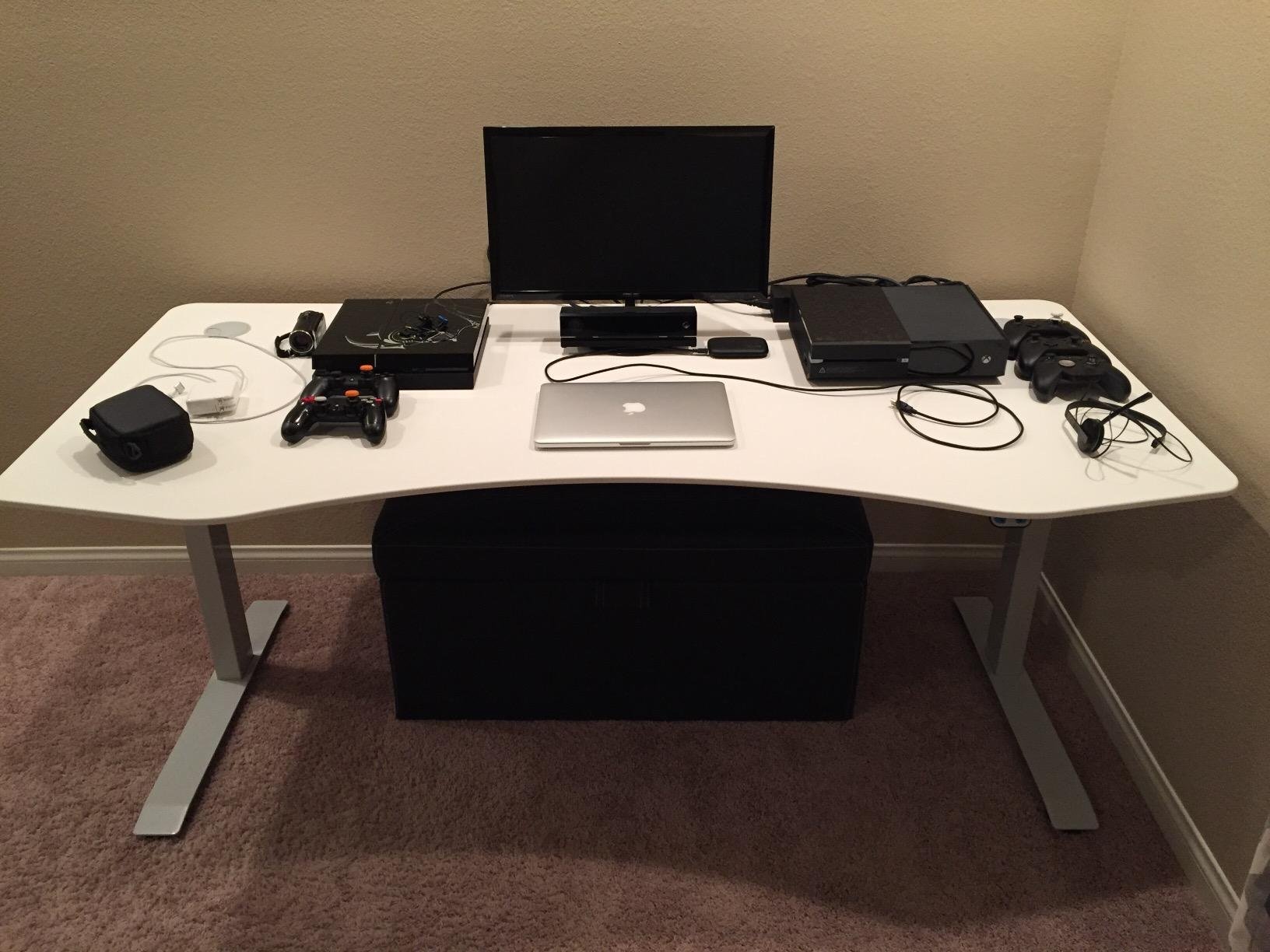 ---
Purchase the product on Amazon Marketplace