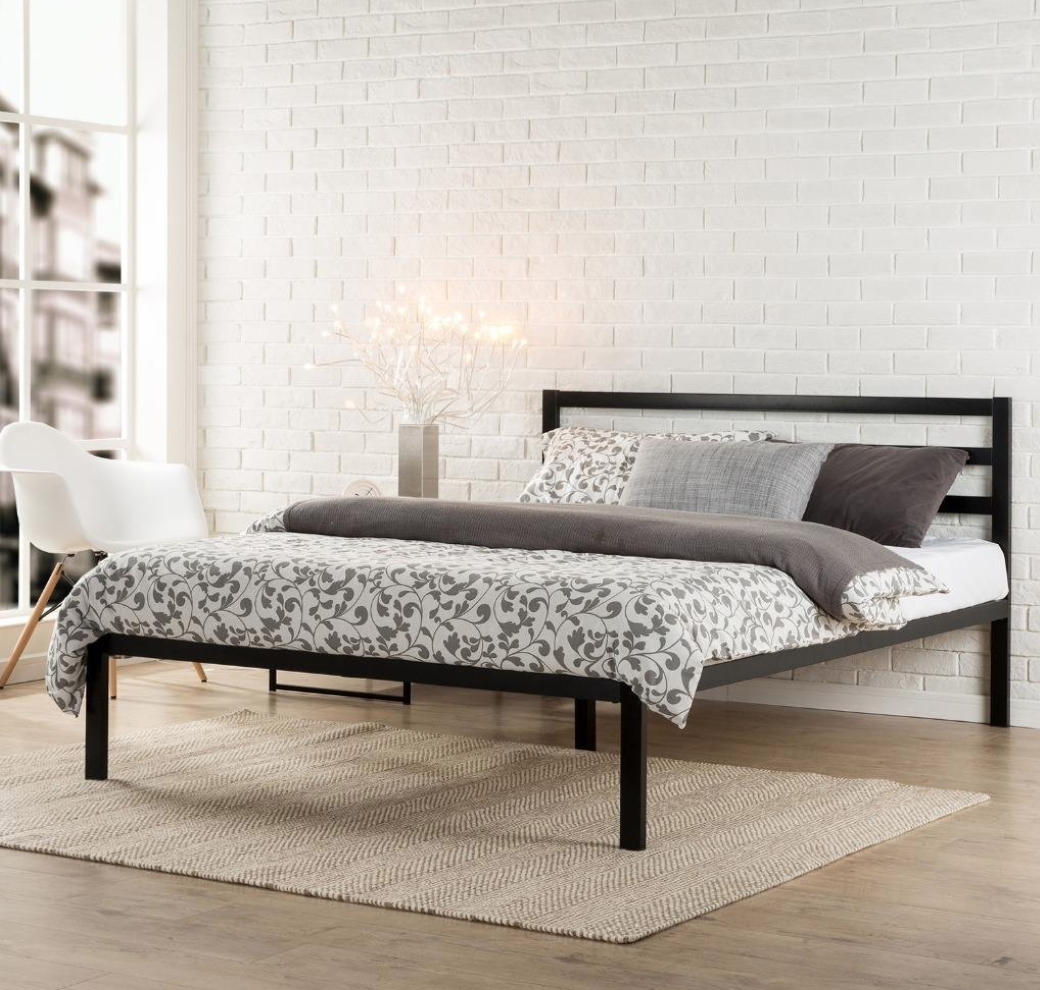 [Review] Zinus Modern Studio 1500H Bed Frame
First Things First
To put this together, I first laid out everything on the floor. I think that made the assembly much easier. The box also comes with the tool that you need. Each piece has a number and you just have to connect it with another piece that has the same number. In fact, I had a harder time dragging the bed into my room than when I was assembling it. This is all coming from someone who dreads putting things together.
Here's my piece of advice. Make sure to tighten the bolts properly. This is to keep the bed from squeaking. This would also make your bed frame more solid.
Function
I love that I can do away without box springs. Your mattress can go right on top of the frame. It makes use of wooden slats to support your mattress. At first, I was skeptical about how wooden slats would hold up in the long run. Now, I don't think I can ever go back to beds that don't use slats. The slats also have double-sided tapes on them to keep the mattress from sliding around. They keep the mattress from sagging too. This lengthens its lifespan.
The bed platform is a standard height. It's easy to get in and out of bed. There is about 1 foot of clearance underneath that's perfect for storing boxes. This is great if you have limited space in your room.
I can barely feel any movement from the bed when I move around. It doesn't wobble.
Style
I love the simplicity of this bed frame. It looks sleek and timeless. If you're not looking for a fancy bed, this is a good option for you. I won't recommend this if you prefer something more elegant like, say, an upholstered bed platform. I do wish that the headboard is a bit taller than it is.
Quality
This metal bed frame has a good weight to it. I didn't expect it to be as sturdy as it is for the price. So far, the bolts haven't gone loose. There is no noise either. Just in case I hear the bed squeaking in the future, I will simply have to retighten the bolts.
I am a heavy woman and the bed handles me with no problem. The bed has been with me for 10 months already, and I am very satisfied with my purchase.
I did say that the bed's sturdy, but do not attempt to jump on it. If you have kids, do your best to stop them.
In My Opinion
If you don't want to spend too much for a bed, this Zinus frame is a fantastic choice. Saving doesn't have to mean throwing quality out of the window. Luckily for people who have student loans to pay like me, Zinus has a bed for us. It's affordable and durable. It's an attractive bed too. With all things considered, I highly recommend this!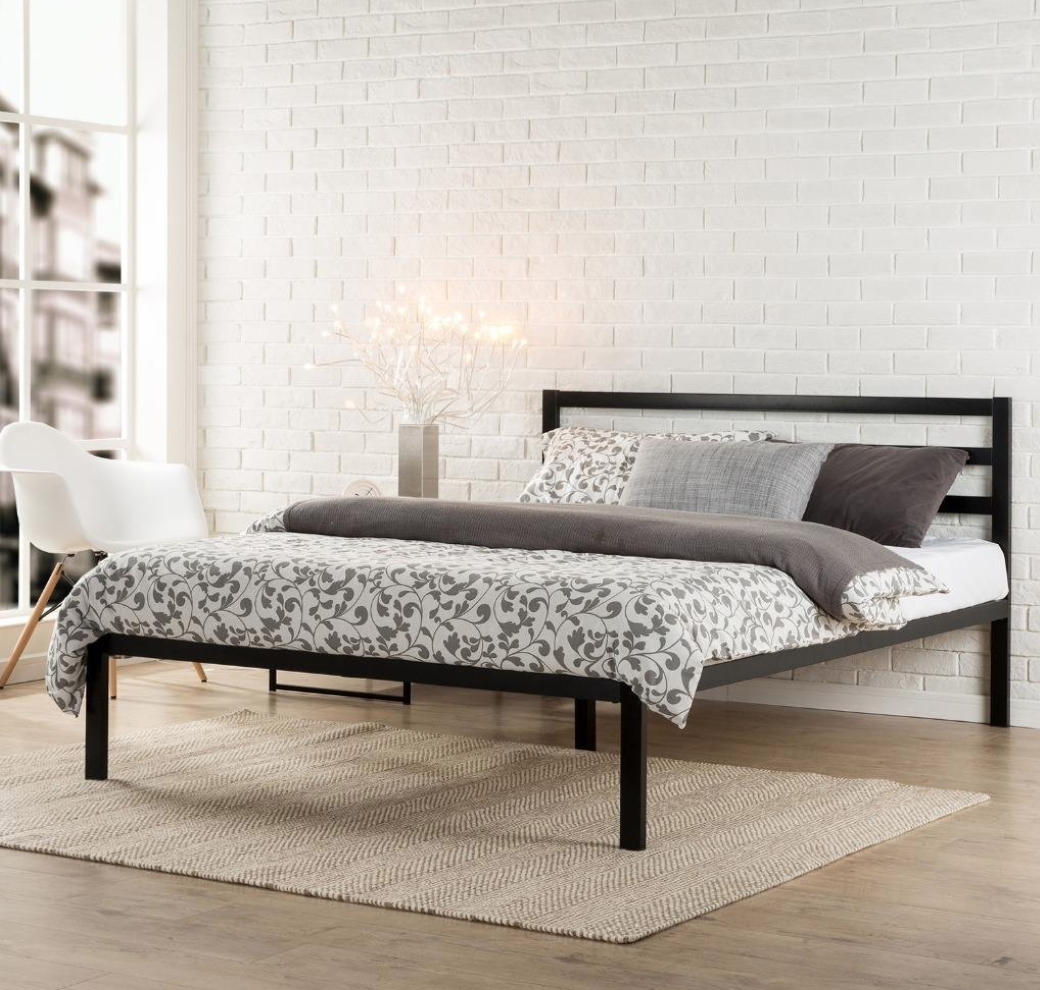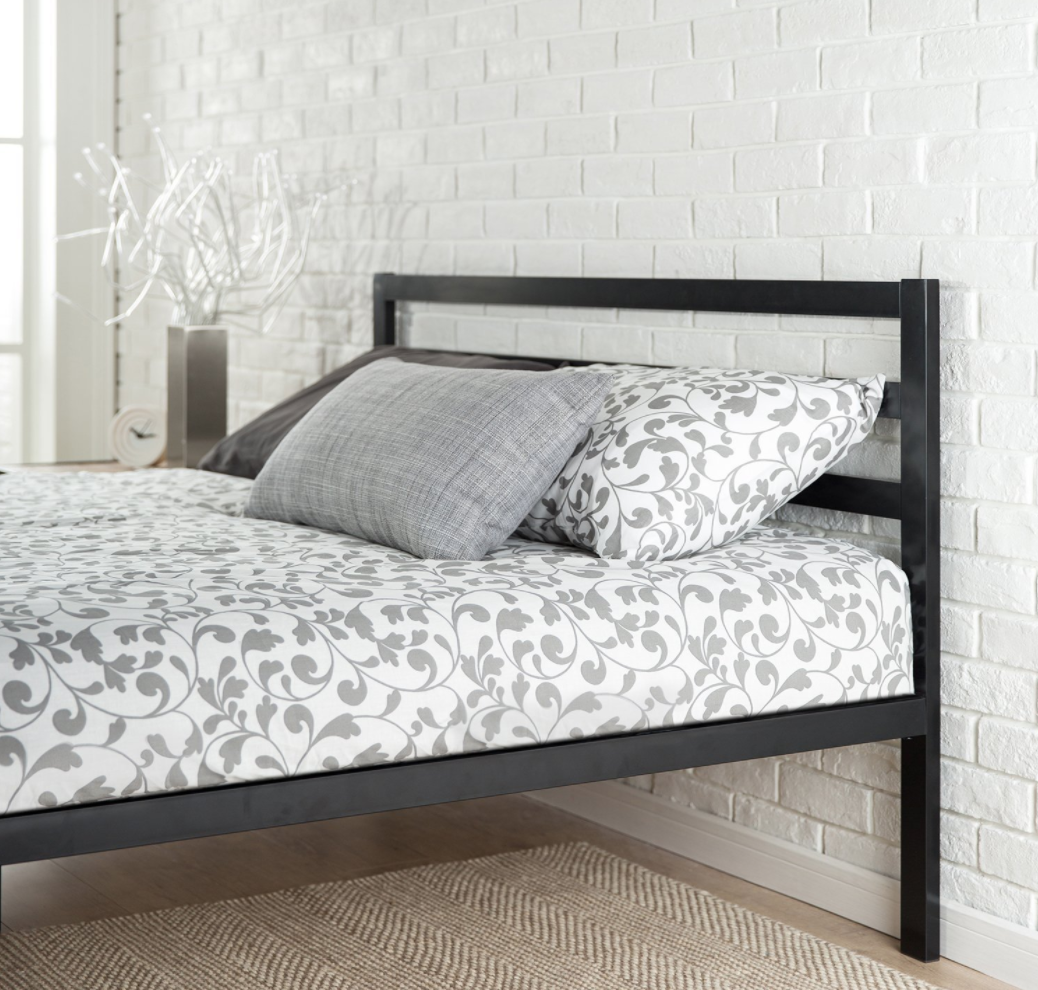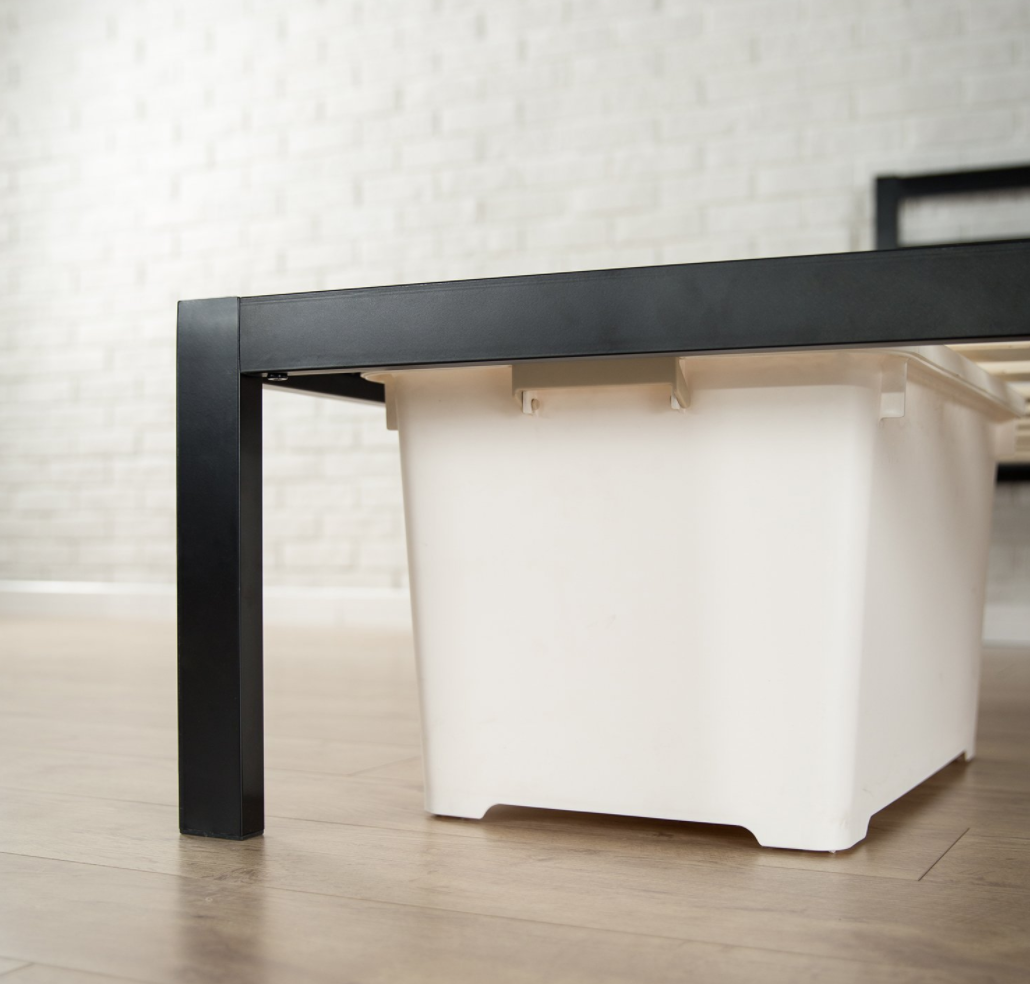 ---
Purchase the product on Amazon Marketplace (USA and CANADA) with free shipping
---