[Review] DHP Emily Linen Chaise Lounger
Assembly
The chaise arrived in one piece. All you need to assemble are the legs, which you'll find in a compartment under the chaise. Without the directions, I couldn't have guessed that the legs and hardware were there. The setup is extremely quick. Just attach the legs to the chaise with the provided screws. My advice is to wipe the chaise clean with a damp cloth. You can't expect it to be completely dust-free after coming straight out of the factory.
You can also use the lounger without the legs and have it sit on the floor. If all you need is a bed for your guest room, this would make a fantastic alternative.
Comfort
This lounger is on the firm side. If you prefer softer couches, you will just have to give it time and break it in. You can also place a topper on top. I do prefer firmer mattresses and couches, so it wasn't a problem for me at all. Overly soft couches make me uncomfortable. That may seem like a contradicting statement, but I don't like sinking to the bottom of my seat.
The chaise has a split back, which allows you to recline the back or completely lay it flat. Adjusting it from one position to another is extremely easy. Even an old person can do it on his own. The mechanism that controls the back moves smoothly. Only time would tell if it would wear out. We have had this lounger for 7 months. So far, all is well.
The faux leather feels soft against the skin. I tend to sweat on it, though, if I sit on it for too long. When I start to sweat, I see it as a sign for me to get moving.
The only thing that I don't like about the lounger is its length. If you lay it flat and lie down on it, your feet may dangle on the edge. I am 5'11" and my feet would dangle over the edge. What I do instead is to have the chaise on upright position. That works better for me. It's still nearly as comfortable as laying the lounger flat. In fact, I've fallen asleep many times since we got it. My wife is 5'6", and she can lie down on the chaise without issues.
Style
We are using this chaise together with our existing couch. I had this idea to turn our couch into a sectional, so it was a must that I find a chaise that would match perfectly with our couch. It's a good thing I found this one. We got the chaise in black faux leather, which to our surprise, doesn't look cheap. Faux leather can either look tacky or beautiful but in this case, it's the latter. It looks really good with our leather sofa. The faux leather is very easy to keep clean. Wiping it with a damp cloth makes it look brand new again.
The tufted design on top is a plus. Without it, the chaise would have looked so plain. The silver metal legs look great with the black. The slanted legs on one end of the chaise is a beautiful touch. This chaise lounger has far exceeded our expectations and we would consider buying from DHP again. – John M
---
Brand: DHP
Product: Emily Linen Chaise Lounger
---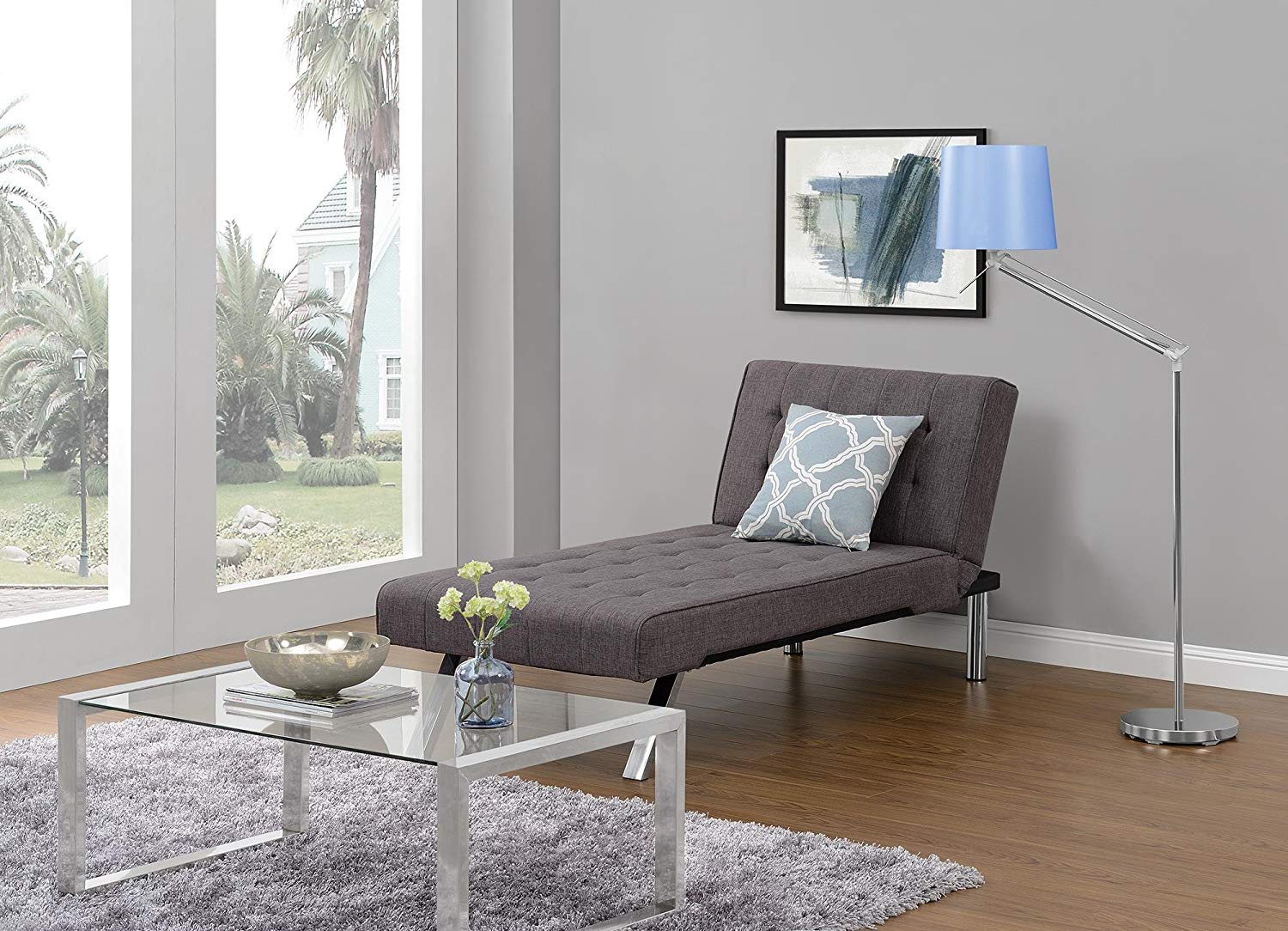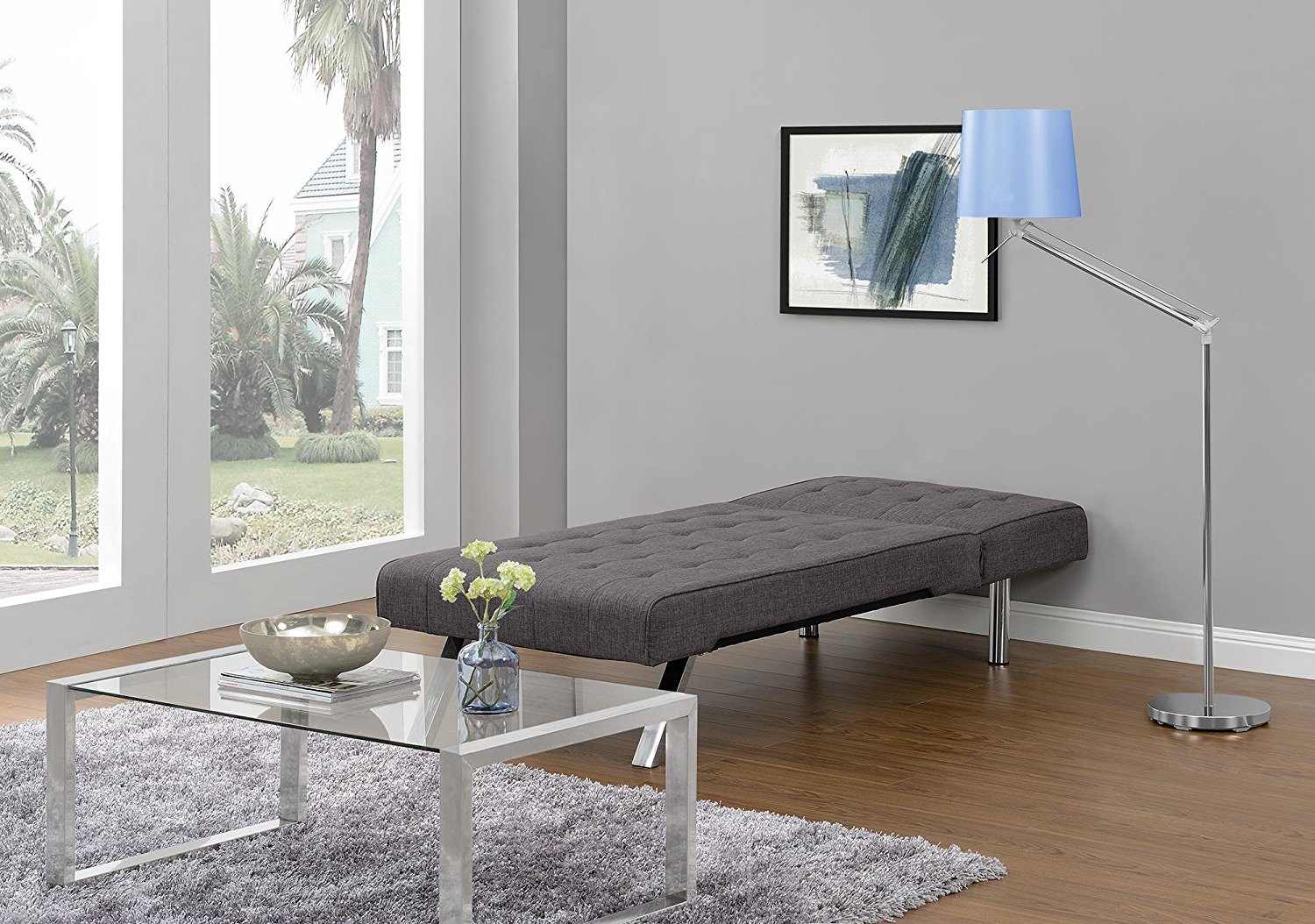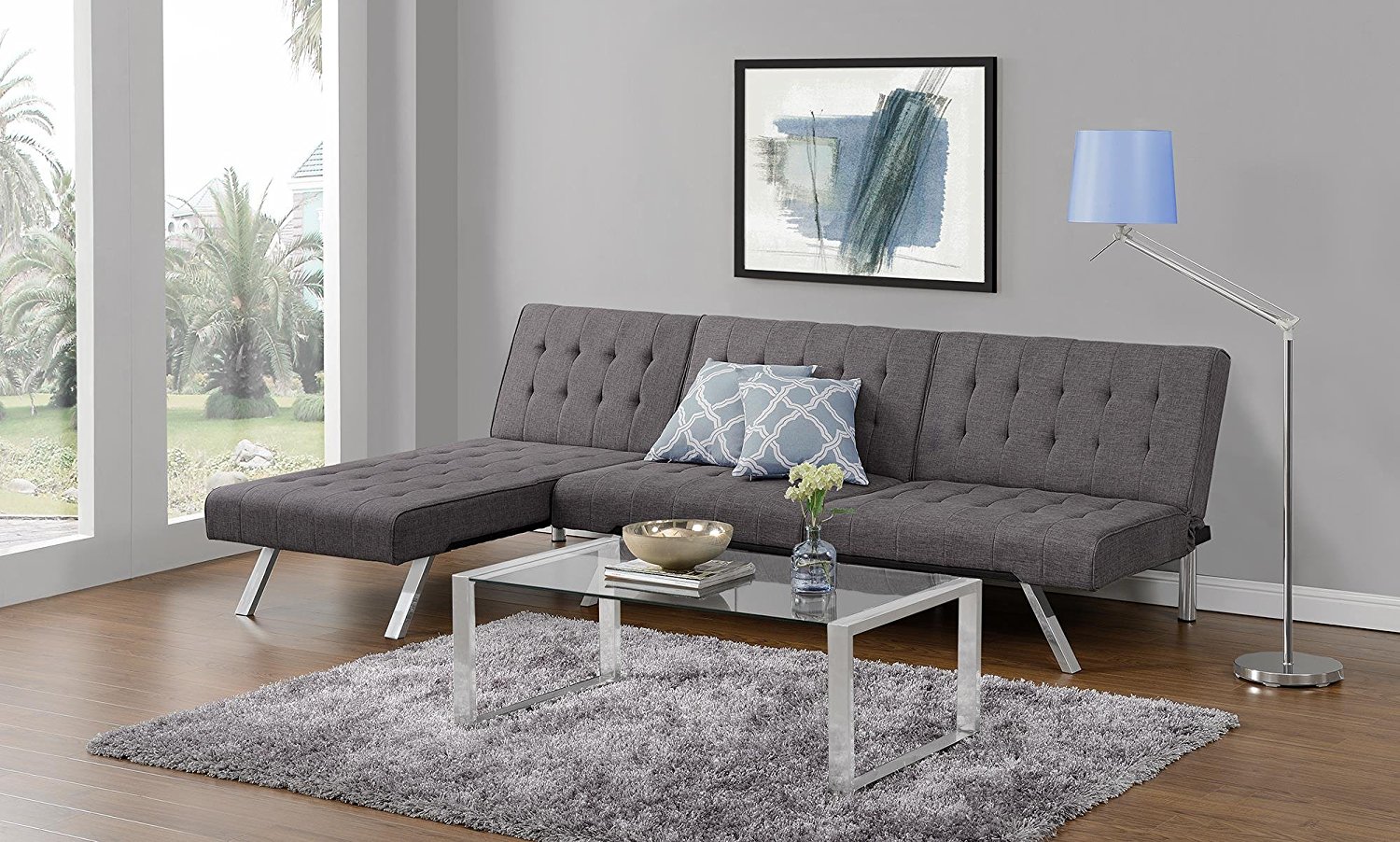 ---
Purchase the product on Amazon Marketplace