[Review] Altra Furniture Owen Retro Coffee Table
My First Impression
The coffee table arrived in perfect condition. It looked even better than in the pictures. To begin with, I was not expecting much. I set my expectations low because of the price, so I was pleasantly surprised. Putting the pieces together was a breeze. A screwdriver came with the package so it was only a matter of screwing on the legs.
I got this coffee table because my old one suddenly collapsed. It was not surprising because I ate on it almost every day. I love sitting on the floor with my legs crossed underneath the table, so this one is perfect. Even the height is just right so I can move my legs around without hitting the tabletop.
The hairpin legs look classy. Although they look quite thin, they are very stable. The table doesn't look like it is going to tip over.
Functional and Stylish Coffee Table
For the first few days after I got the table, I didn't use a coaster and placemat. There had not been any damage, which is remarkable. However, I started using them now to protect the surface.
Having this table around is great because it's been helpful in keeping my living room tidy. I usually put my keys and books on the table instead of having them splayed on the couch.
I have a fascination with anything retro, so this coffee table perfectly fits my style. The oak finish made it more attractive. The color is a bit like driftwood gray, so it looks elegant and doesn't give away its price. Even the texture is great.
My only issue with this table is that the corners are a bit sharp. I've had my leg scratched twice, so I got edge guards to put on the four corners. That instantly solved the problem. If you have kids around the house, you should do the same too.
A Definite Steal
Another thing that I love about the table is that I can reuse the metal legs in the future. If I do decide that I want another color for a tabletop, I can easily buy one and simply attach the legs.
At first, the price made me think twice about purchasing this. I was a little apprehensive that it might look cheap, but I was absolutely mistaken. Even a friend of mine loves it.  She saw my coffee table when she came to visit and then got the same thing for her place.
I'm actually thinking of buying another piece for my bedroom. I plan to use it as a nightstand. It may be unconventional to use a coffee table for that purpose, but the size of it would allow me to put my phone, books and a vase of fresh flowers right beside my bed.
This is a highly recommended piece for anyone looking for a good-looking yet affordable coffee table.
---
Brand: Altra Furniture
Product: Owen Retro Coffee Table
---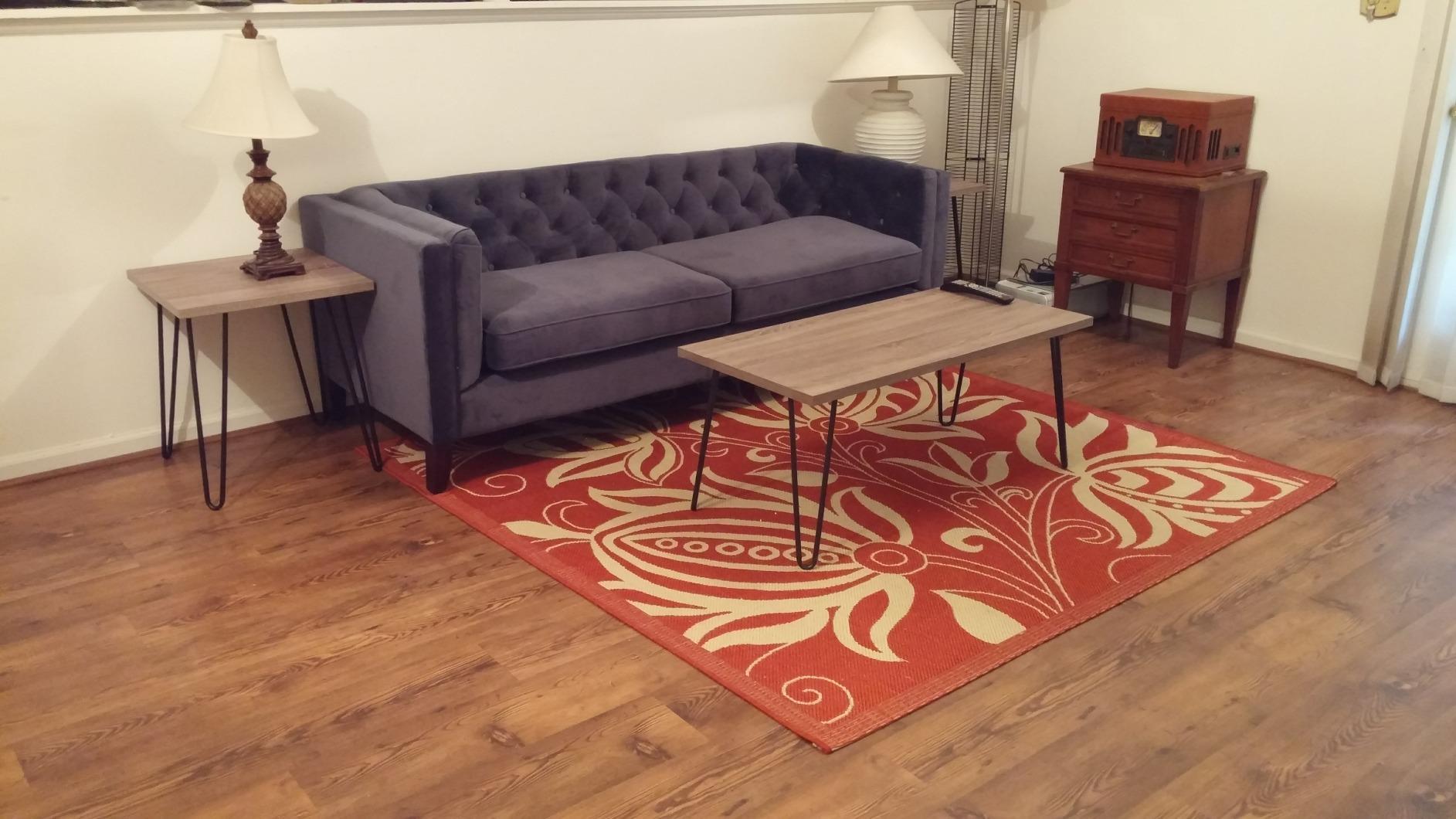 ---