[Review] Ameriwood Home Owen Retro Desk
The Exterior
This retro desk from Ameriwood Home is exactly what I had in mind when I was on a hunt for a new one. It fits neatly in the corner of my bedroom. If you like to save space in your tiny room or apartment, then this is the right table for you.
The minimalist look was what first caught my eye when I saw this on Amazon. It's a bonus that the oak color compliments my wall. Even if it's not made of real wood, the laminated finish is easy on the eyes. The grey hairpin legs are a chic and smart touch.
It's not a large desk, but the dimension suits my needs. I use it every day to browse the internet or write. There is enough room for my laptop, notebook, lamp, and coffee mug. It works great for me because I like to multi-task. I won't topple things over as I have my morning coffee and work at the same time. It is versatile too. I sometimes use it as a makeshift vanity table.
The only thing that my husband noticed about the desk is that it can be a bit short for tall people. However, we use a chair with adjustable height so it's not a problem for us. If you're looking to buy this desk and you're a six-footer, it is best if you buy an adjustable chair as well.
The Quality
I love that it is fuss-free, yet it gets the job done. From the very start, I was already happy. First, the delivery was a day early. The product came in a good packaging too. Next, assembly only took around 5 minutes or so. There is a manual, but there's really no need to take a look at it. I also appreciate that there are spare screws included. Finally, when I'm using my laptop, I can rest my arm comfortably on the surface.
The tabletop is heavier than expected. You can instantly see that the material and construction are topnotch. The metal legs seem very sturdy as well. I feel like they would last for years, something I've never expected because of the low price tag.
An advice I would offer is that you should set it on a completely flat floor. If not, it might wobble as you move. My husband had to remove the rug underneath the desk to keep it from shaking.
Great Buy
This retro desk is a wonderful combination of appealing design, superior quality, and value for money. It's a no non-sense piece of furniture that you won't regret buying. I didn't want to compromise durability just because I wanted to save money, so getting this was a very wise decision. It is definitely worth every penny.          – Ellen Adarna
---
Brand: Ameriwood Home
Product: Owen Retro Desk
---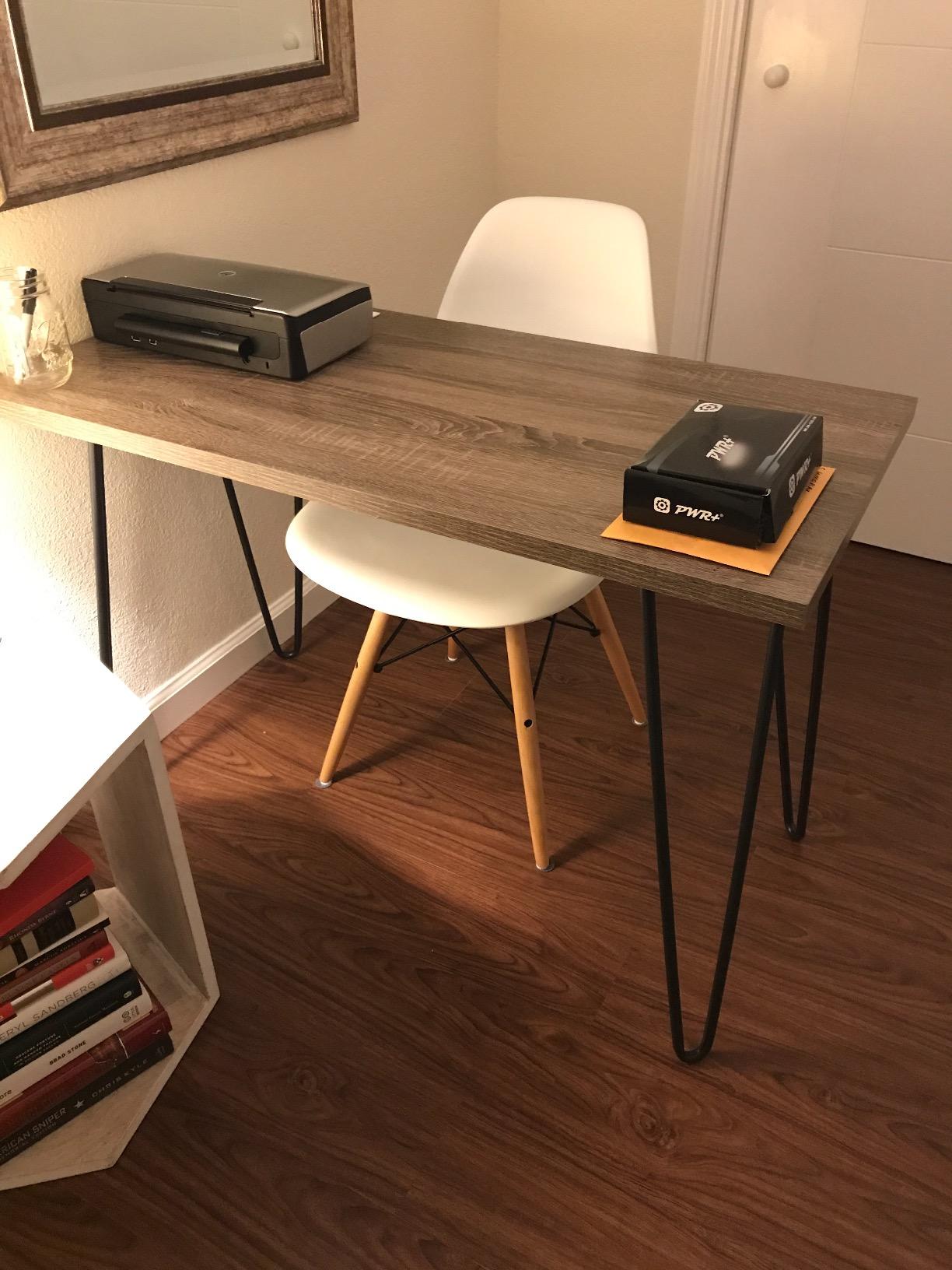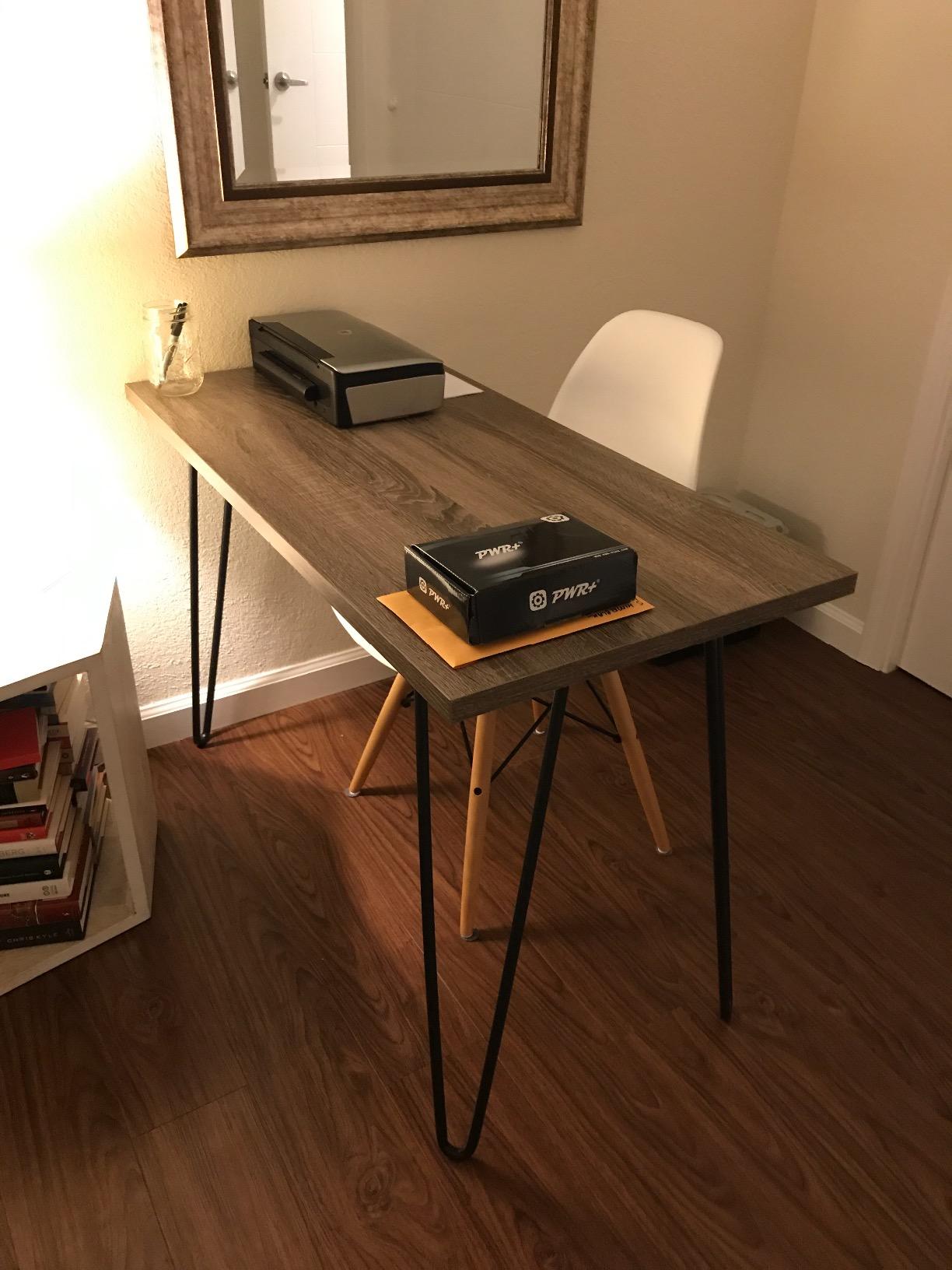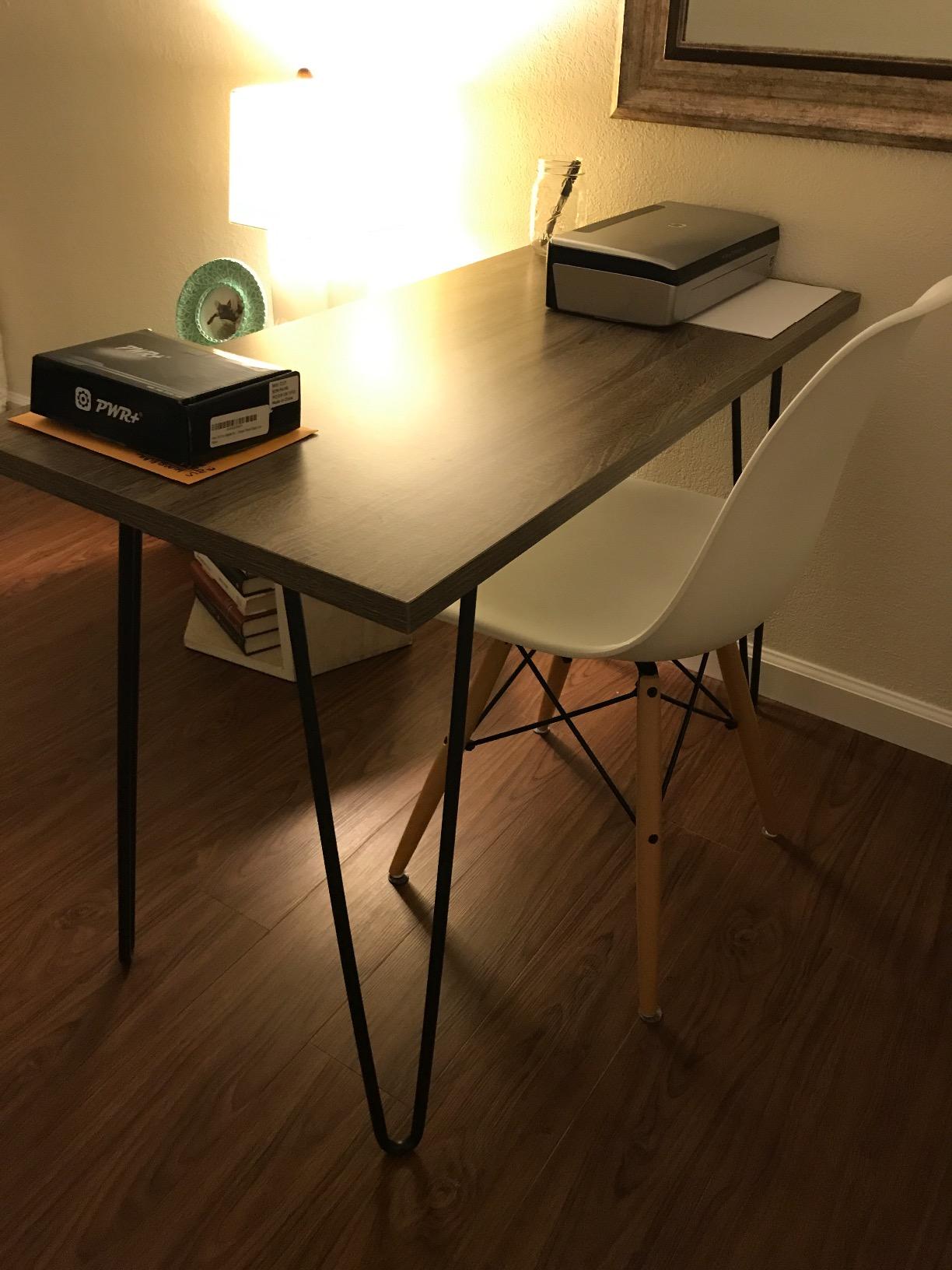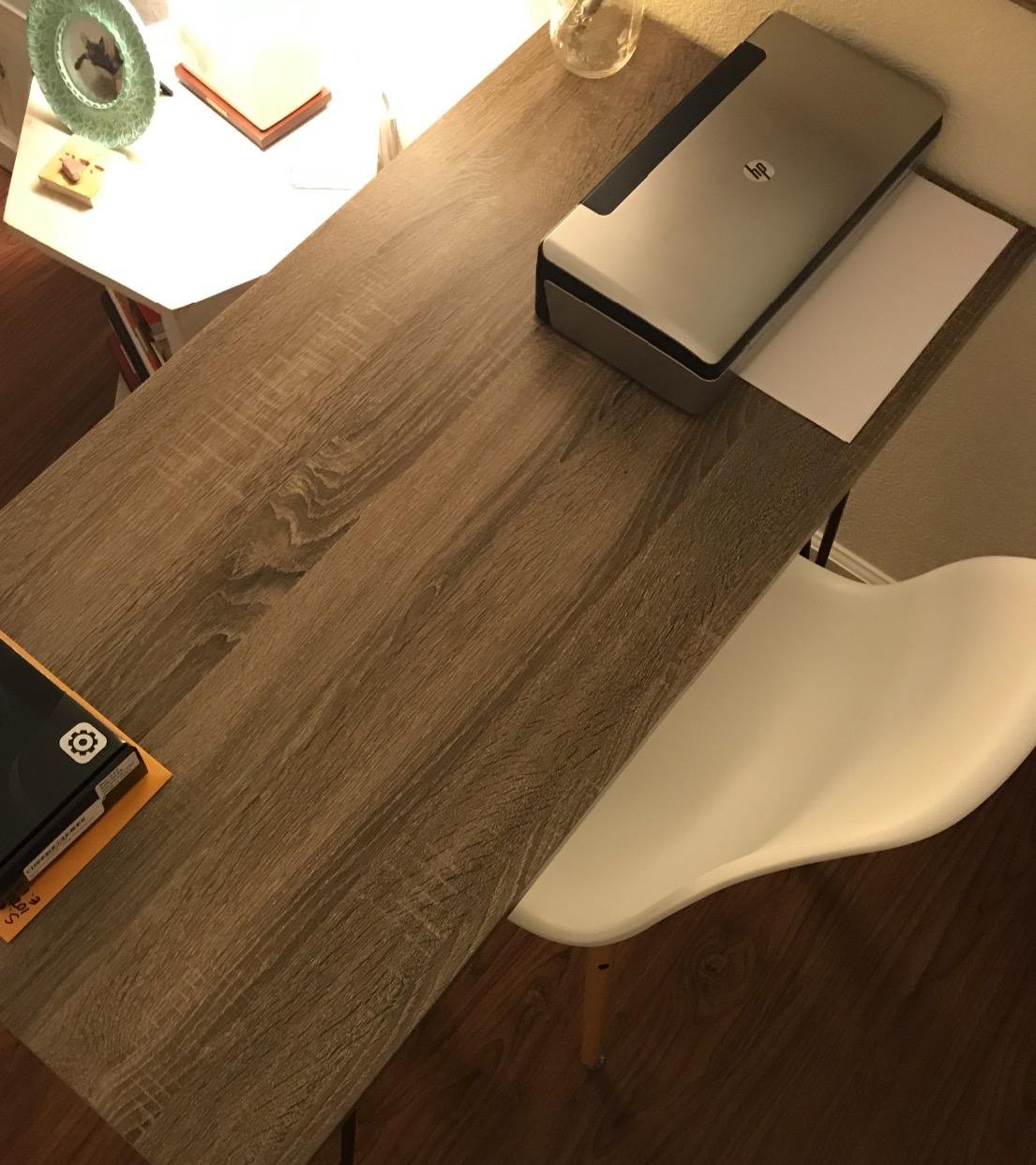 ---
Purchase the product on Amazon Marketplace