[Review] AmazonBasics High-Back Executive Chair
Executive Chair Review
My husband and I are never going back after we got this executive chair. I can't believe we got through years of keeping up with the inadequate and awkward padding of our old seat. We have it in our room, where I work for hours while my husband occasionally sits on it to play online games. I can now work more comfortably and faster, all thanks to this chair.
Delivery & Assembly
The chair was delivered to us in a simple cardboard box. It was a bit too unpretentious, to be honest. However, don't get discouraged because the contents are way better than the packaging. Assembly is extremely easy. With clear instructions and detailed illustrations, it is impossible to get it wrong. It is, hands down, the best manual I have ever seen. All parts fit like a glove. Make sure to tighten the bolts though. That way, you won't get squeaks here and there.
Comfort
The cushion is much thicker and softer than expected. I still move around every other hour, but I can see that my legs won't feel numb if I spend 2 or 3 hours straight sitting on it. I love the curved contours as it gives sufficient support for my head and back. The lumbar support is good as well. Instead of getting worn out after months of daily use, it has become even better. The padding has adjusted well to my body, making it cozier than before.
Needless to say, you can't compare this with other high-end ergonomic chairs that allow more modifications. Adjustable arms would have made the seat better, but I wouldn't complain because of its affordable price. The cushioned arms are great when I'm pausing to rest. I can also recline the chair to make it more relaxing. All the controls work perfectly.
As I said, both I and my husband use this chair. Thus, the adjustable height feature is very useful. I'm smaller so I set the chair to its lowest setting while my husband maxes it up.
The rollers run smoothly on our hardwood floor. It makes going around the room and multi-tasking so easy. There is more than enough room on the sides. Someone with a big built would feel at ease too.
Style
The black leather upholstery gives the seat its premium look. It also makes me look professional. The only thing left is for me to ditch my PJs for blazer and slacks. It's a sleek chair that is a perfect fit in any office. This chair shouts authority. If you'd like that, then you should get this for yourself.
The Verdict
The construction of this executive chair is spot on. For the price, the quality far exceeded our expectations. If you were to buy a chair as heavy and comfortable as this one, you would have to spend a minimum of $150. Overall, this is a great deal!       – Ellen Adarna
---
Brand: AmazonBasics
Product: High-Back Executive Chair
---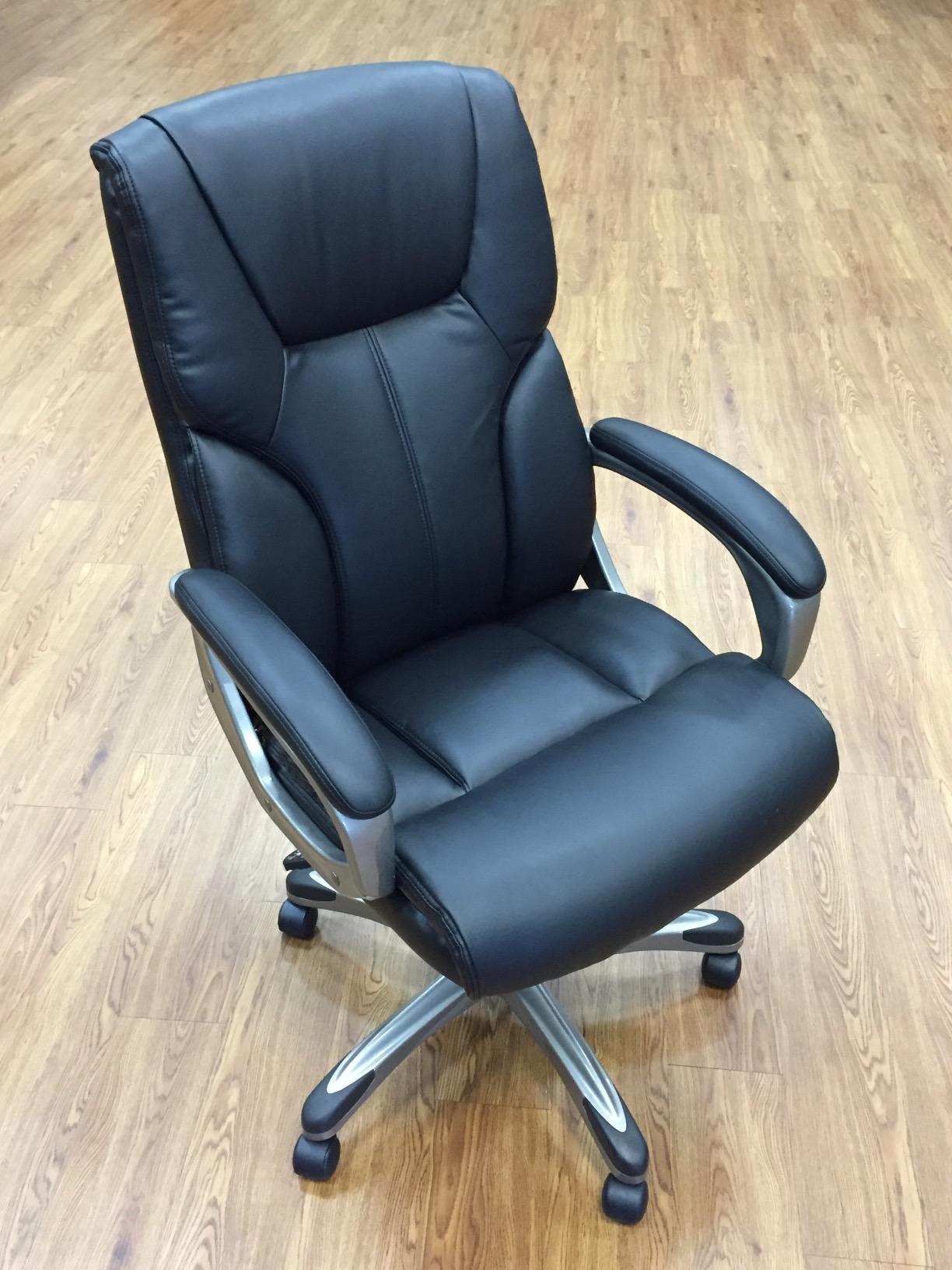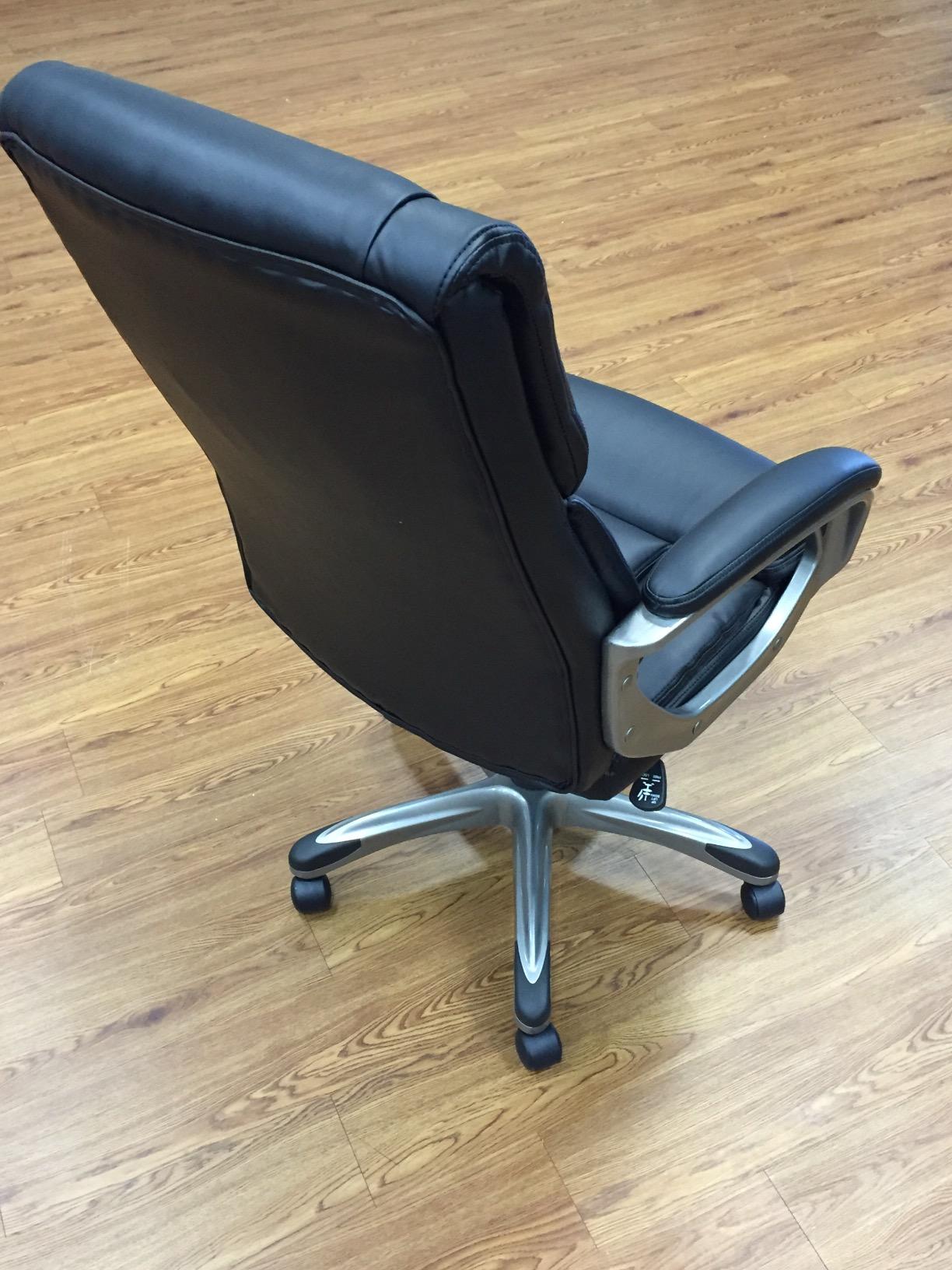 ---