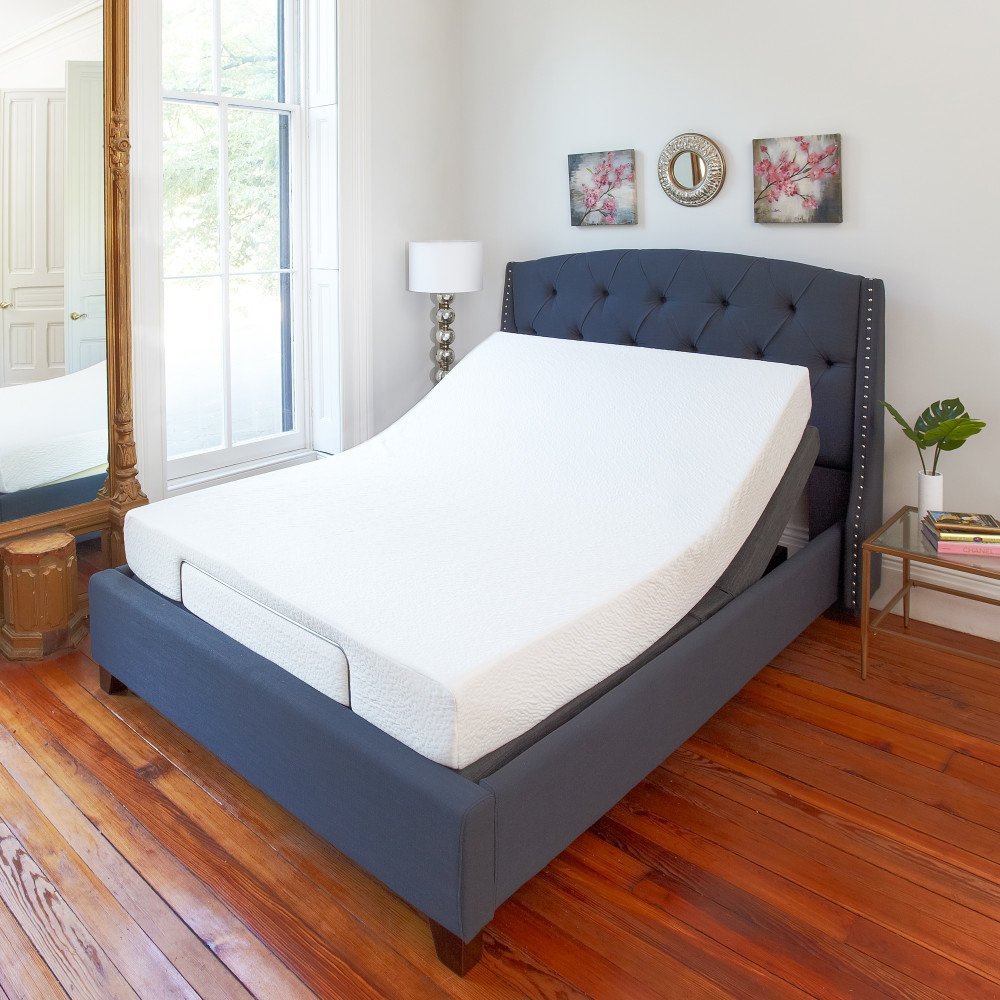 [Review] Classic Brands Adjustable Bed Base with Massage
Initially, I and my husband were planning to buy a regular bed that's softer than the one we used to own. I have always found getting to sleep difficult, so we were hoping that a new mattress would solve the problem. When we came across an adjustable bed base in a furniture store, that's when we realized that we needed one.
It had been our first time to see that kind of bed base, so we decided to check other options. I stumbled upon Classic Brands' on Amazon. I saw that it has more features at a far less cost than other brands in the market. Some are even priced up to a grand!
First Look
The box is heavy, so it is advisable if you first unpack the contents. Carry the bed base and the motor separately. The base looks like it's made of high-grade steel, so it's no wonder that it's very heavy. It's not the flimsy kind that are commonly used in bed frames. Before you start to assemble, make sure you ask someone to help you.
We got 2 Twin XL bases to make a king-sized bed. It fit right inside our existing king bed frame. This one works with any regular mattress, but we use 2 memory foam beds for extra comfort.
Using the Adjustable Bed Base
The wireless remote has straightforward buttons. Anyone could navigate it on their first try. It runs on 3AAA batteries, which were already included in the package. The remote could have been better if it had backlit buttons though. It would have been particularly useful if you suddenly feel like changing the bed's position in the middle of the night.
There are preset settings, but you can always adjust the height of your head and feet until it's just right for you. You can also set the massage speed. Medium speed is what I prefer the most.
The TV/PC position is my favorite when I'm using my laptop. I used to hate browsing the internet on my bed, but this is a complete game changer. I no longer feel any back strain, so I wound up working on my bed more frequently than on my desk. The motors in the bed base are pretty quiet too.
I use the USB port all the time. The nearest power outlet from our bed is a few steps away. It's a bummer when I'm sleepy and I still need to get up just to grab my charging phone. An extension cord would do the trick, but I don't want to step on wires when I get to my feet.
What We Think
I can see how it can help people with snoring issues and sleep apnea. I and my husband have noticed that we've been sleeping more soundly since we slept on this bed. It helped with my acid reflux as well. After getting this one, I don't think I can lay on a flat bed ever again!  – Sandra H
---
Brand: Classic Brands
Product: Adjustable Bed Base with Massage
---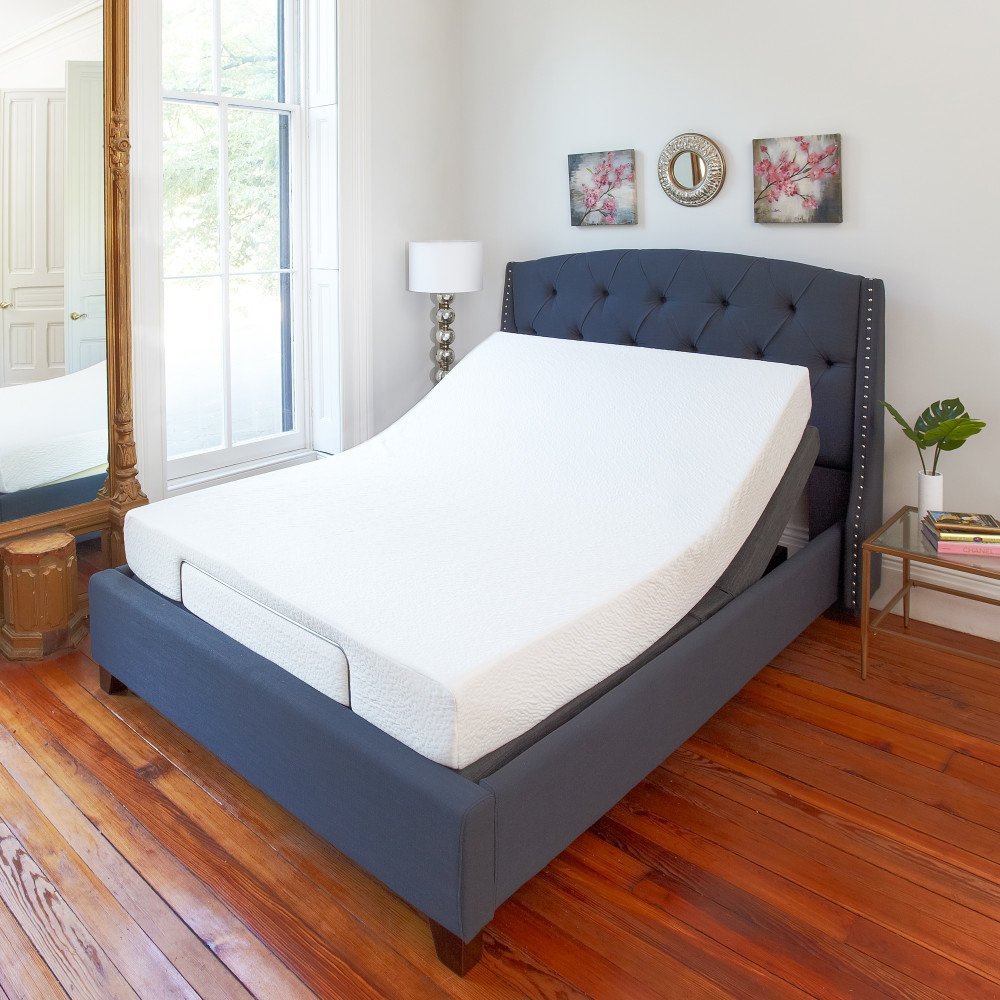 ---
Purchase the product on Amazon Marketplace