[Review] Instant Pot 7-in-1 Multi-Use Programmable Pressure Cooker
Instant Pot Review
What I love most about the Instant Pot is that you don't have to consistently monitor what you're cooking. Since it has preset settings, it automatically turns off once the time is up. You can just leave it and hit the couch without having to worry about eating burnt food for dinner.
Why I love it
The built-in functions are a joy to use. However, I like to manually adjust the time, temperature, and pressure too. People who love to experiment with their cooking will appreciate this. I'm a cook who does things by the book, and I still love it.
Beginner cooks – which I am, mind you – should note that using this involve some trial and error. If you want to get things right the first time, it's advisable that you get a cookbook before you check out from Amazon. If you don't want to spend, there are plenty of free recipes online.
The cooking pot, lid and steam rack are all dishwasher-safe. So after cooking, I simply toss them into the dishwasher. I don't know if you call that laziness, but for me, that is pure luxury! I also have to wash fewer pots now and save time.
What I've cooked
I use the Instant Pot to prepare the house's all-favorite steel-cut oats. I used to cook it over a stove, and I had to stir the pot all the time. We ended up having that as breakfast for only once or twice a month. But after getting this, we have it almost every day. I just make it once a week, pour it into tiny jars, and put it in the fridge. When we feel like eating it, we add some milk and heat it up.
Once I've also cooked a delicious chuck roast when we had guests over. I started with the sauté setting to sear both sides of the meat, and then turned to the meat setting for around an hour. Everybody was amazed at how moist and flavorful it was.
I've also made some mean risotto, mac and cheese, and chicken soup. Whereas preparing them would take hours over the stove, the Instant Pot cuts the cooking time into half without compromising the taste.
Why it's a great deal
This is hands down my favorite kitchen appliance in the house. In just one equipment, you can prepare something as simple as rice or as complex as steaks. It is highly recommended for busy moms and singles. Stop buying take-outs and start creating simple yet healthy meals with this. If you don't have the time, the delayed timer would work wonders for you. You can chuck in the ingredients, set the timer, leave your house, and come home to a cooked meal.
I'm happy I got this instead of purchasing a separate steamer, pressure cooker, and rice cooker. That saved me a lot of money. Until now, I find it amazing that I can do so many things with one powerful machine.        -Sandra K
---
Brand: Instant Pot
Product: DUO60 8 Qt 7-in-1 Multi-Use Programmable Pressure Cooker
---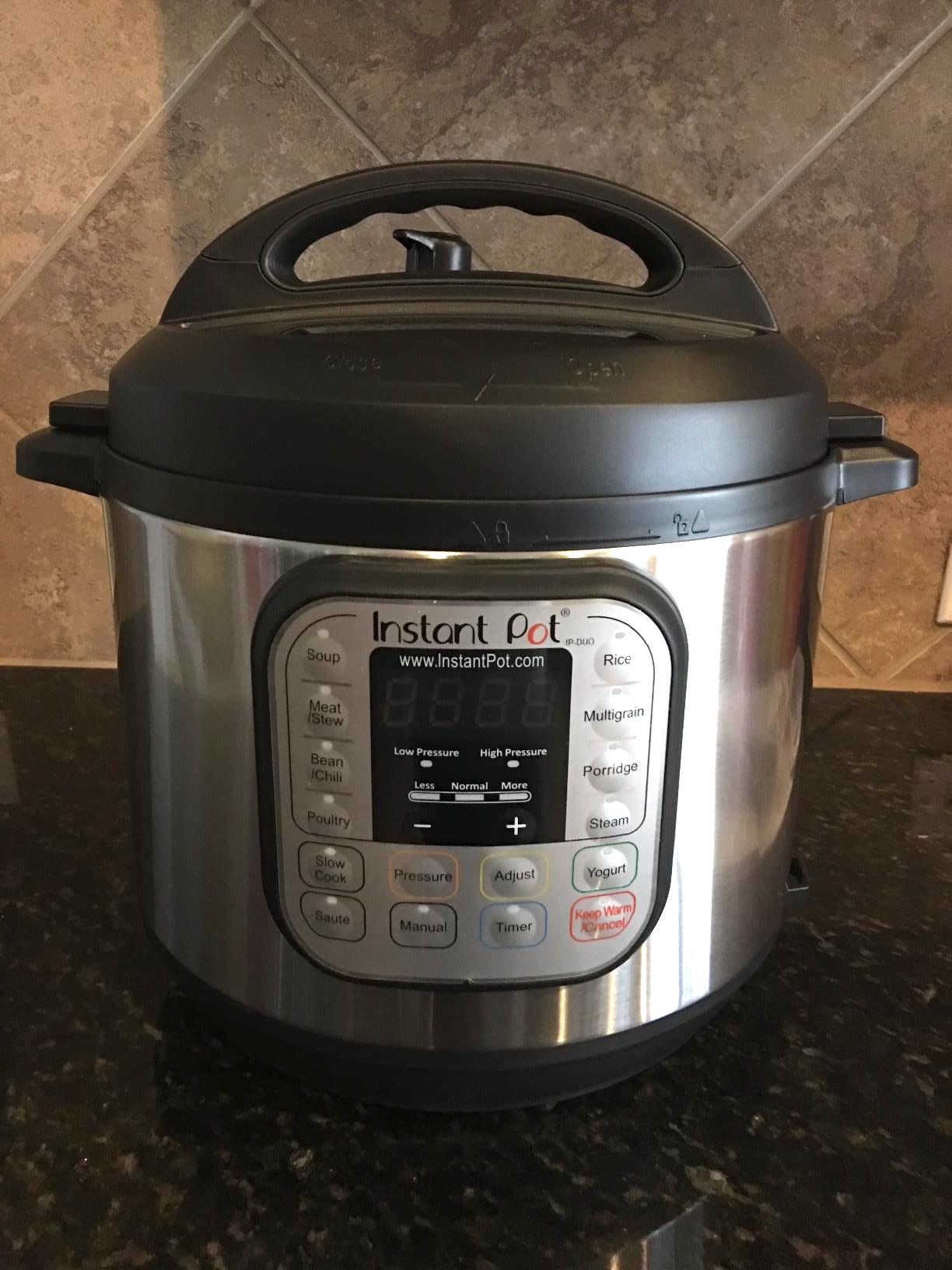 ---