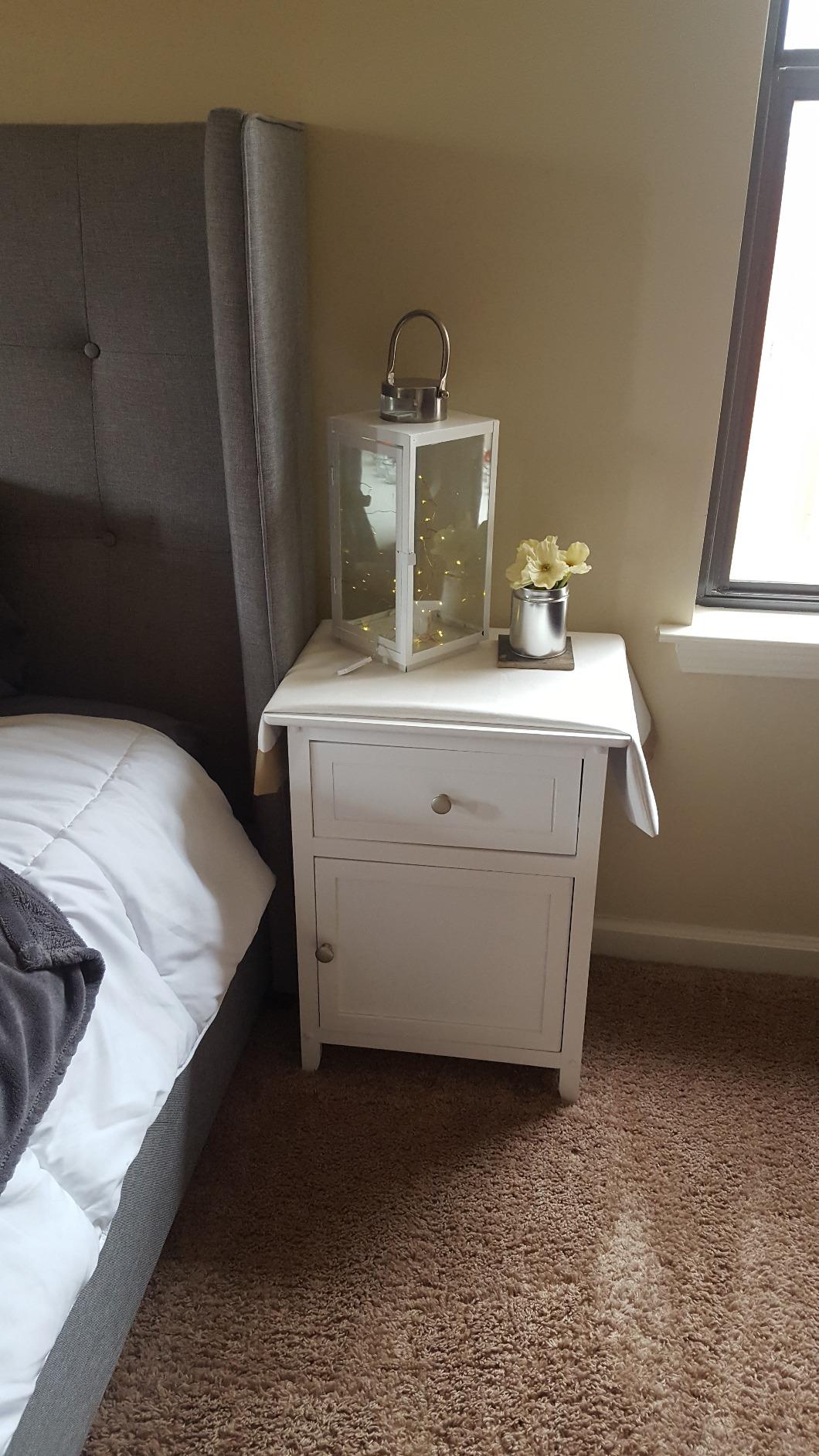 [Review] Winsome Wood Nightstand Table
Assembly
I got this nightstand in white. When the package arrived, I immediately set upon assembling this. All parts were complete. There were no signs of chipping and peeling either. I wasn't surprised because all parts were wrapped in foam. Setting this up is easy, but make sure you have a screwdriver around because it is not included in the box.
All pieces lined up perfectly. With one look, I could see that the white wood and panels have an attractive finish. There is no chemical smell to deal with, so that's a plus.
The quality
The wood is sufficiently solid. I did notice that the sides are quite flimsy, but it's not that big of a deal. What matters more is that the top and shelves are sturdy. After all, they are the ones carrying all the weight. Since it's a neutral color, the white matches the other furniture in my room.
Some nights I place a glass of water on this table, but that doesn't leave any ring on the surface. A lamp, alarm clock and a couple of books sit on the nightstand. Around 5 months in and the white wood has zero scratches on it. It can hold weight well, but I would recommend you not to put anything unreasonably heavy.
The drawer slides smoothly. The magnetic stop is strong enough to keep the cabinet door closed, but you can still pull it open with ease. There is ample space inside, and I can fit in many items. Sometimes, I shove my clutter into the cabinet. It's handy for keeping my bedroom tidy. This does not wobble at all even if underneath it is a rug. If it does for you, remove the rug or carpet below. It may stand better on flat surfaces.
Why I love it
With a drawer and cabinet in one, it is a functional piece of furniture. It is space-efficient, so I see how it can be great for a small room. It sits right next to my bed and it's the perfect height. I can easily reach for my phone even in the dark.
If you find the knob too simple, you can replace it with a new one. I've replaced mine with a glass knob. It looks perfect against the white wood.
When I was shopping for a nightstand, I saw that they were either cheap but unattractive, or they were the perfect style but way over the budget. If you're thinking the same thing, get this one. You can't possibly go wrong with the price. It's inexpensive, but it sure does not look like it. I'm delighted with my purchase because it is well worth the price.
---
Brand: Winsome Wood
Product: Winsome Wood Night Stand Table
---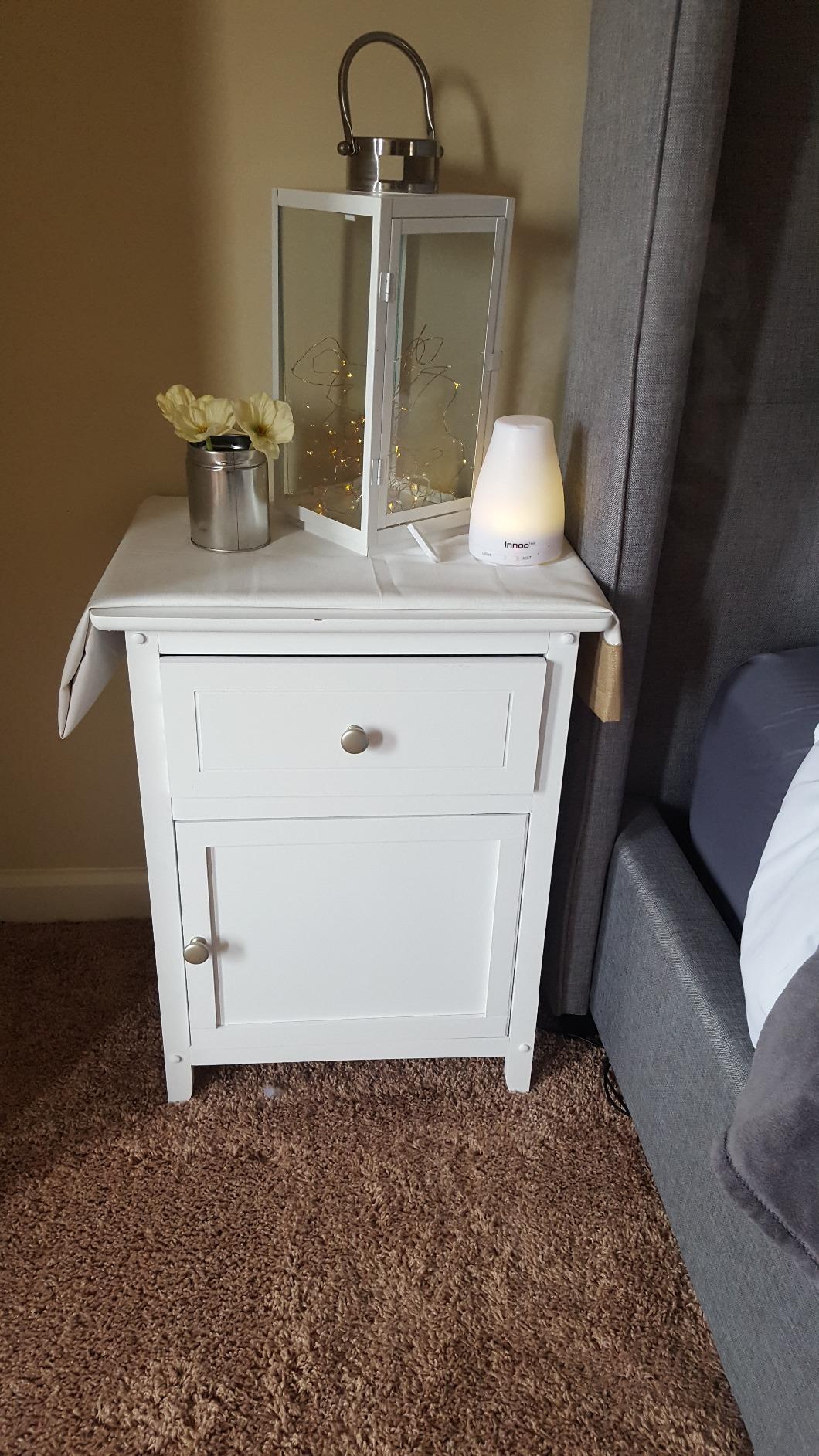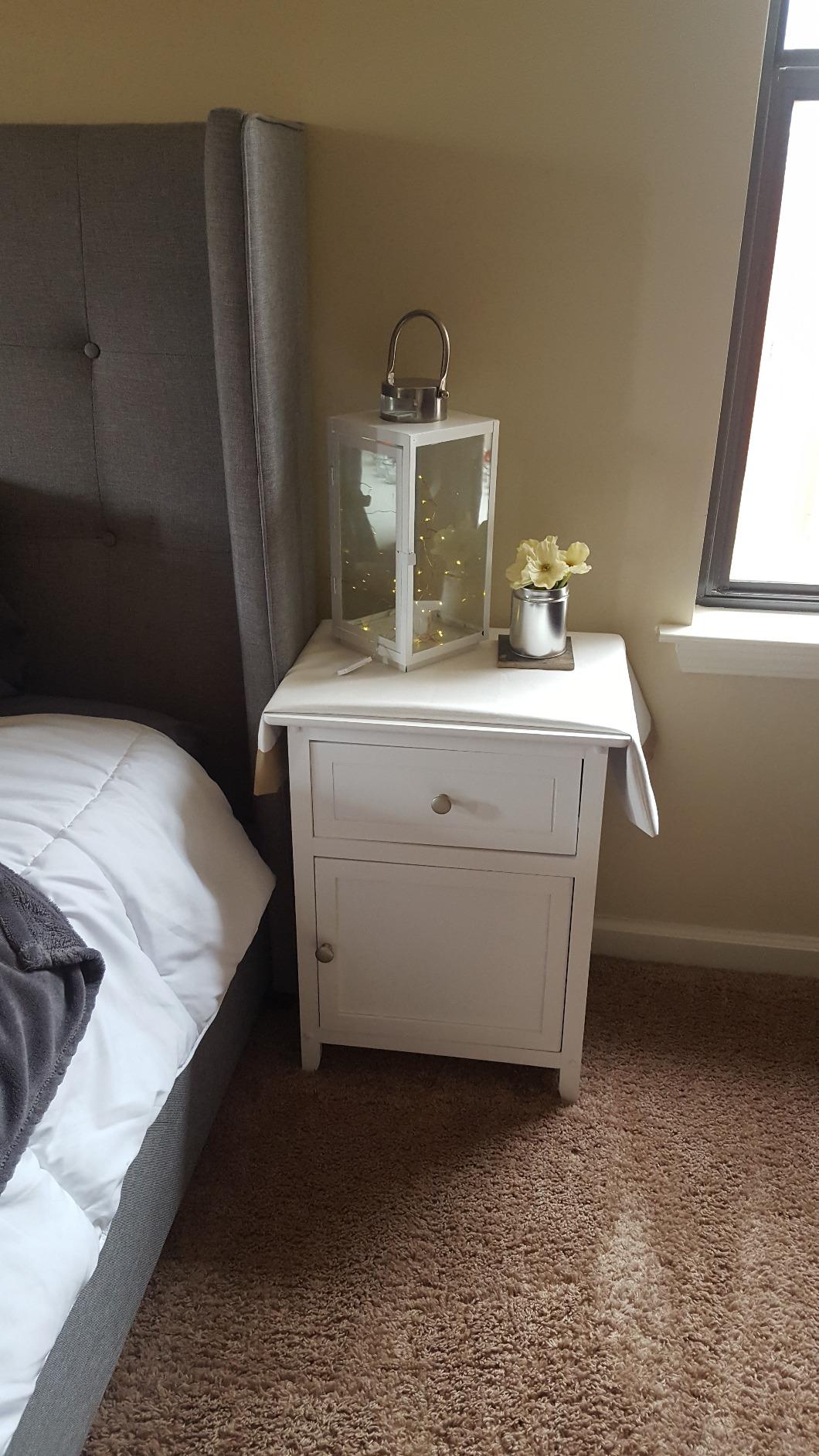 ---