[Review] DHP Dillan Convertible Futon Couch Bed
This futon couch bed converts from a comfortable couch to a relaxing bed without difficulty. What it does is pretty straightforward, as was the assembly. It only took me and my husband around 15 minutes to do so. Do take note that the legs are stored in the zippered compartment under the futon.
Style
The upholstery makes the futon look expensive. Although it's a neutral color, the grey stands out in our living room. Anyone who likes modern, sleek furniture will love this. I was quite surprised that the legs are made of plastic, but they could easily be mistaken for wood.
You could only see that it's plastic if you inspect it up close. This futon has a compact design, so it would work great for anyone with a small house. That being said, it's not the best couch for big families. It's just perfect for couples with a child or two.
Comfort
For the price of under $200, this is by no means a luxury couch. It is comfortable though, even when sat on for a long period of time. The cushion is a bit firm, which I like. I have always hated the sensation of sinking into a couch, so this one is a match for me.
If you find it too firm, you can get a foam topper and place it on the cushion. I would also advise you to give it a few weeks for you to break it in. You may find it softer eventually.
I would admit that I prefer this futon as a couch rather than as a bed. I've tried sleeping on it, but nothing beats my memory foam bed in my bedroom. Then again, it's unfair to compare them both. Nevertheless, I had no problem falling asleep. I didn't have to wiggle in search for a better sleeping position. The microfiber feels good to the skin too.
Overall, it's a cozy bed to sleep on. It is extra useful if you have guests sleeping over. Again, if you or your guests find it firm, a mattress topper would do the trick.
Durability
The mechanism that raises and lowers the back let out a sound as you try to convert the futon. I won't complain though because it functions well and makes converting effortless even for an old person.
So far, the cushion and the frame shows no sign of straining under our weight. Although the futon came cheap, the construction and finish of the frame are impressive.
Price
There are two things I like most about this futon: the style and price. The overall appearance of the futon couch bed does not give away its price at all. It's become the centerpiece in our living room, so I still can't get over how we got this without spending way above our budget.
It really is a great buy, and I won't hesitate to get this again in the future. Perhaps I could get the tan one next time.
---
Brand: DHP
Product: Dillan Convertible Futon Couch Bed
---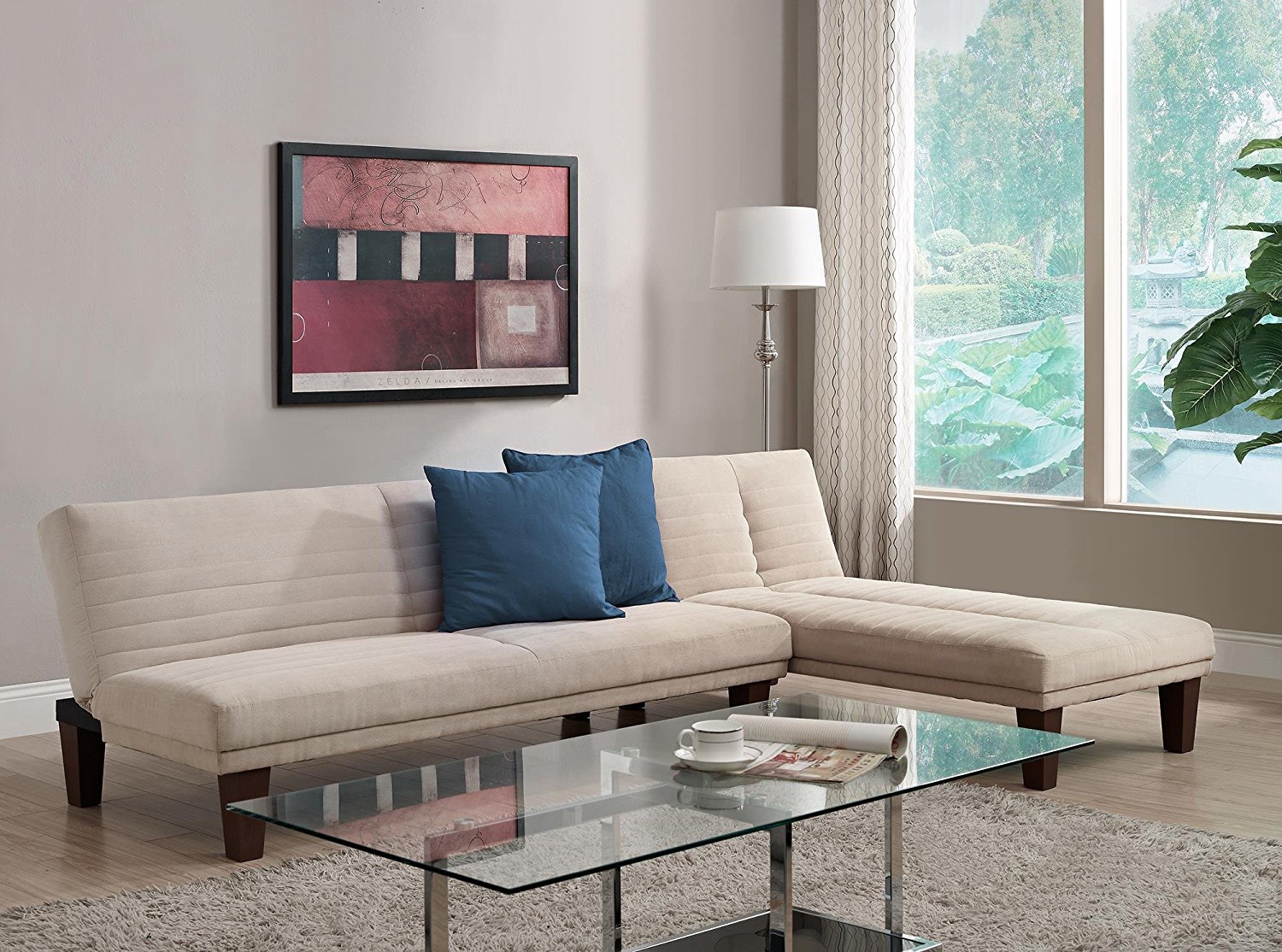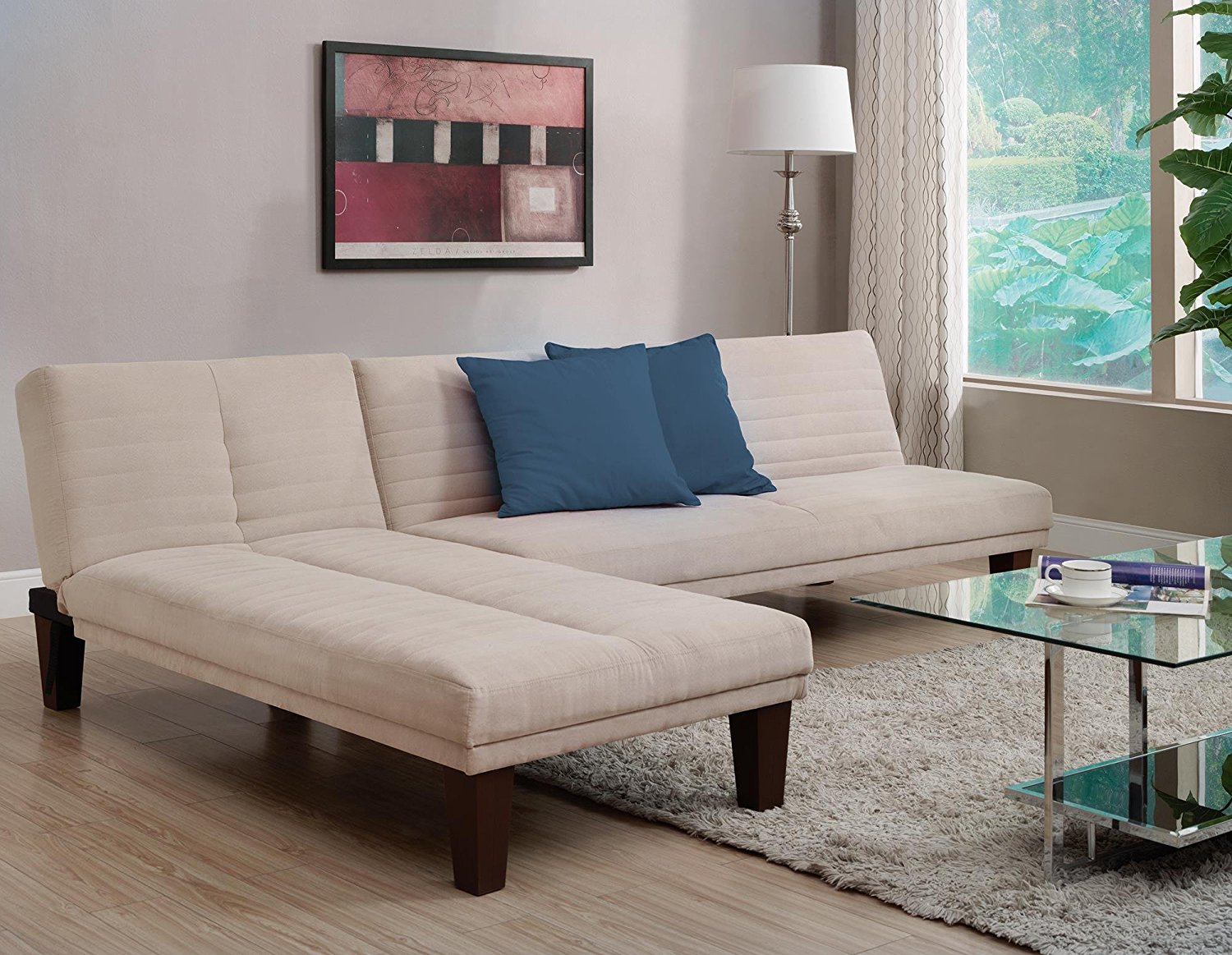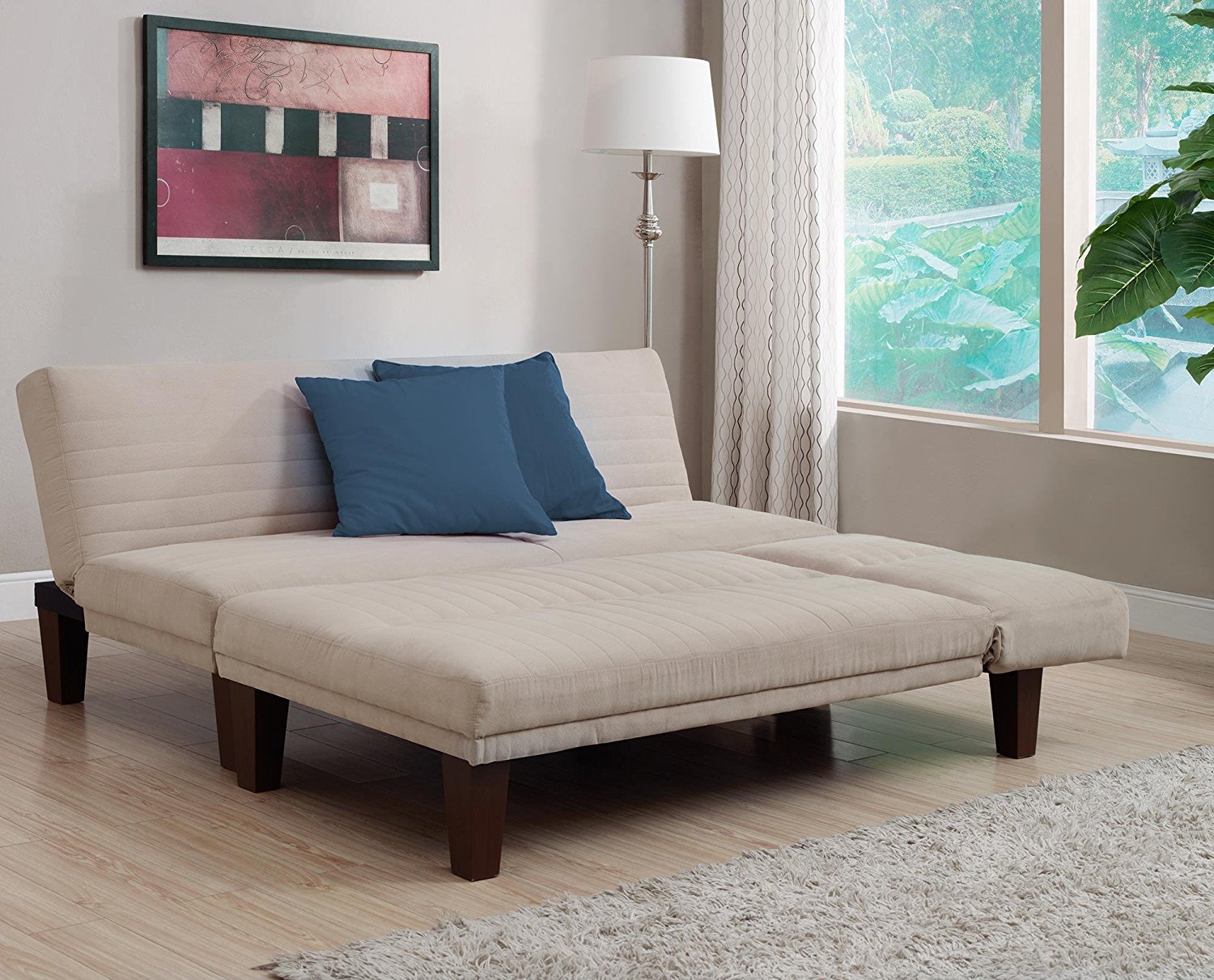 ---