[Review] Zinus 12 Inch Wood Platform Bed
First Look
At first, I was skeptical to get this platform bed. The price made me worry that the wood may not be durable enough. I was completely mistaken. The wood is unexpectedly thick and heavy. You will have to get some help carrying the box into your bedroom. Be warned.
Aside from that, setting it up was a breeze. It only took me around 20 minutes to do so. The manual that came with it has clear instructions. The package has an Allen wrench in it, so that's a plus. All the nuts, bolts, and washers you would need are in it too.
The pine wood finish really is rustic as described. The wood grain makes it appear very natural. It even looks great against our hardwood floor. While it has a vintage feel to it, lines are clean-cut and elegant. It's a classic wood frame that would fit perfectly in a cabin. I did notice that the color is a bit darker than pictured. Nevertheless, that doesn't bother me since it still looks attractive.
Functionality
The frame and slats feel sturdy, thanks to the solid construction. Our mattress is very heavy, but they are not showing any sign of snapping or bending. A Velcro strip keeps the slats in place, so the mattress won't slide or move around. There are also adhesive strips on top of two slats. If you use them, your mattress can adhere better to the slats. I didn't use them, and the mattress stays on just fine.
I love that we no longer have to use a box spring. The slats alone provide a firm support. Even without the box spring, the height is just right to make it easy to get in and out of the bed. There's also enough space beneath the frame, where I can fit some storage boxes. It's space-efficient, to say the least.
Another thing that I like about this bed platform is that it does not squeak or creak at all. That's even when I'm moving around the bed. It doesn't wobble too. Simply set it on a completely flat floor. If you do encounter some shaking, you can get floor coasters for each of the legs to address that.
Why It's A Great Buy
Given its price, the platform bed frame's quality is definitely impressive. I did my research first before going ahead with this one and I was not able to find one with as many good reviews at the same price range.
If you're looking for a reliable bed platform and working within a budget, make sure to get this one. You won't regret it. – Helen
Other Popular Reviews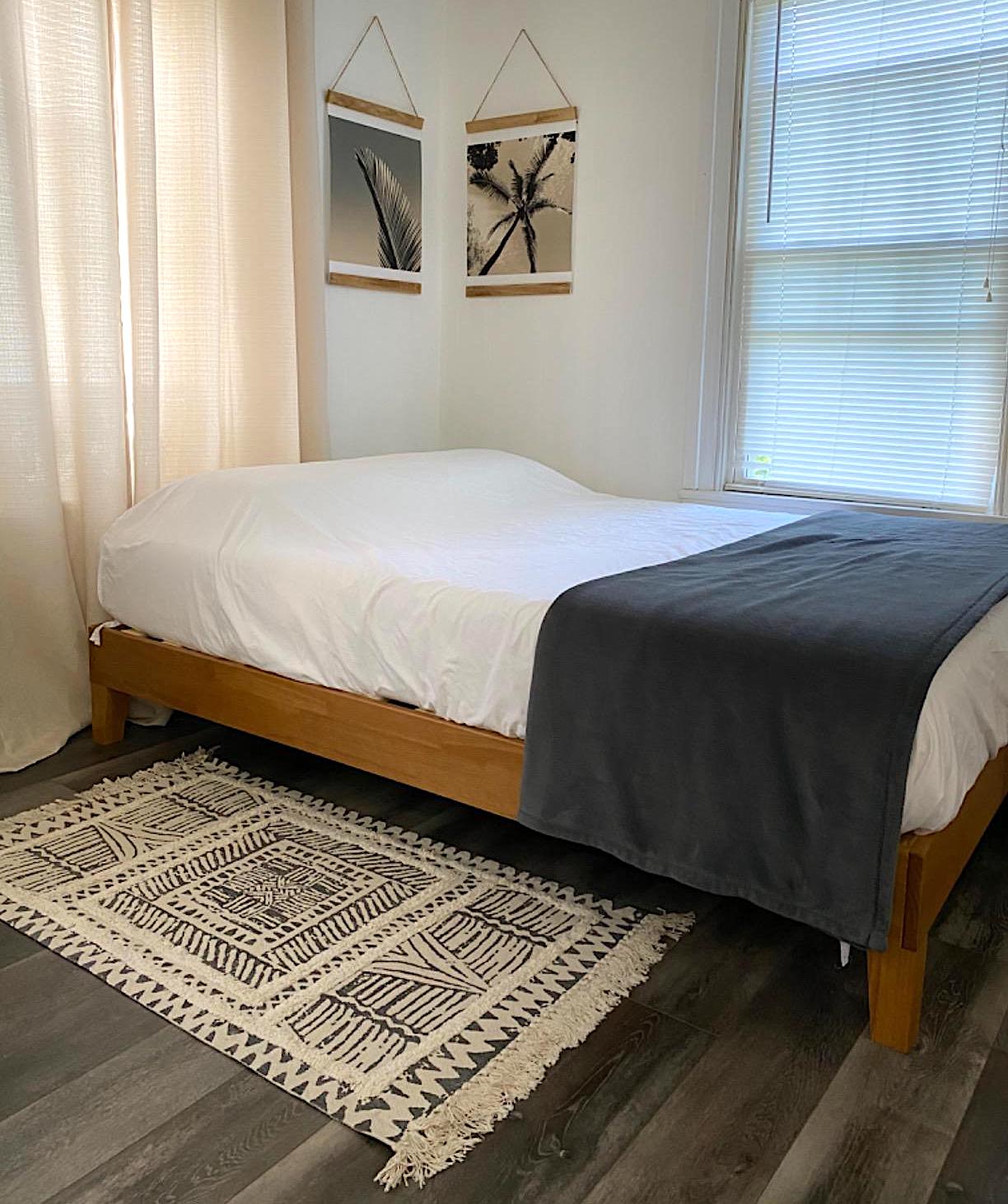 "In love with this simple bed frame. I shopped online for hours trying to find a good, sturdy one and am so happy with this! It was super easy to put together. My brother happened to be visiting me at my new studio apartment when it was delivered, so he helped me assemble it, which took us less than 15 minutes. It's light and easy to move around. I have it placed in a corner nook against the walls, so to make the bed each morning I just slide it away from the walls and then slide it back. It's really exactly what I wanted. I can even store my keyboard (piano) underneath it when I need it out of the way! Definitely recommend." – Dee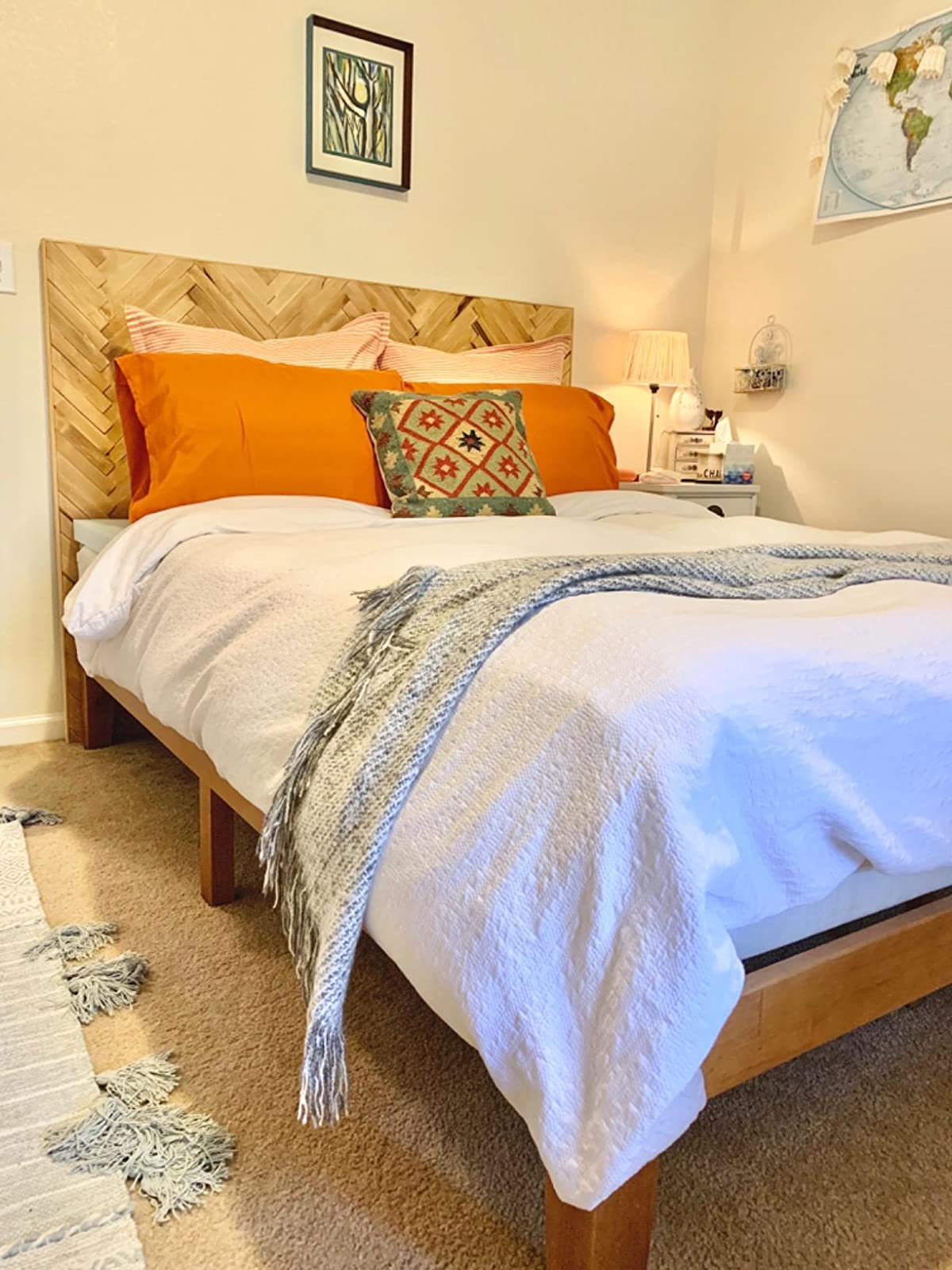 "Very impressed with this bed. The wood is soft but the construction is sturdy and solid. The middle rail and legs are made of metal for greater support. The addition of the middle legs along the sides is also a nice feature. Assembly was super easy with simple, clear instructions with parts nicely labeled. The handy little ratchet tool that is included was almost the best part of assembly. The packaging was great and I especially loved that the styrofoam filler pieces were thoughtfully wrapped in plastic so you don't end up with little white balls of statically charged fluff scooting around your house for days refusing to succumb to your best vacuuming attempts. The color of the wood is a nice medium honey tone. The slats are nicely spaced and attach by a couple dowels and strong Velcro to prevent shifting. The mattress sits level with the frame (no lip) but the slats have two adhesive strips that will hopefully keep the mattress from shifting. All in all, this is a frame with decent quality at an affordable price point." – K. Kirschner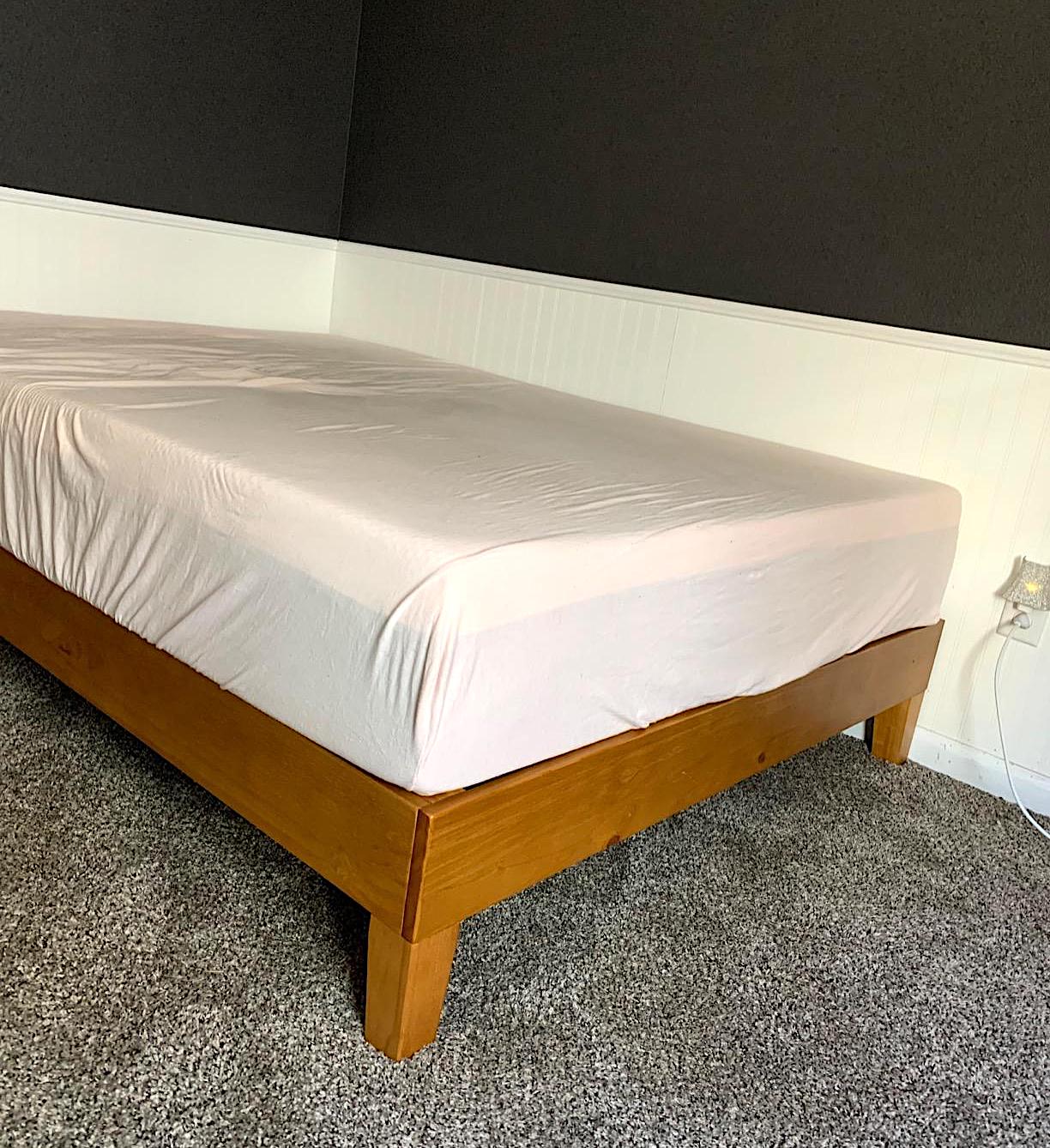 "Ive been looking at beds on Wayfair, but I wasn't a fan of the price. So then I thought I would check out amazon for beds. I was a little skeptical, but the reviews are what gave me my confirmation. This bed was incredibly easy to put together! I'm 23 and so is my boyfriend. It took us about 30-45 minutes to assemble the entire thing!" – LeAnne Price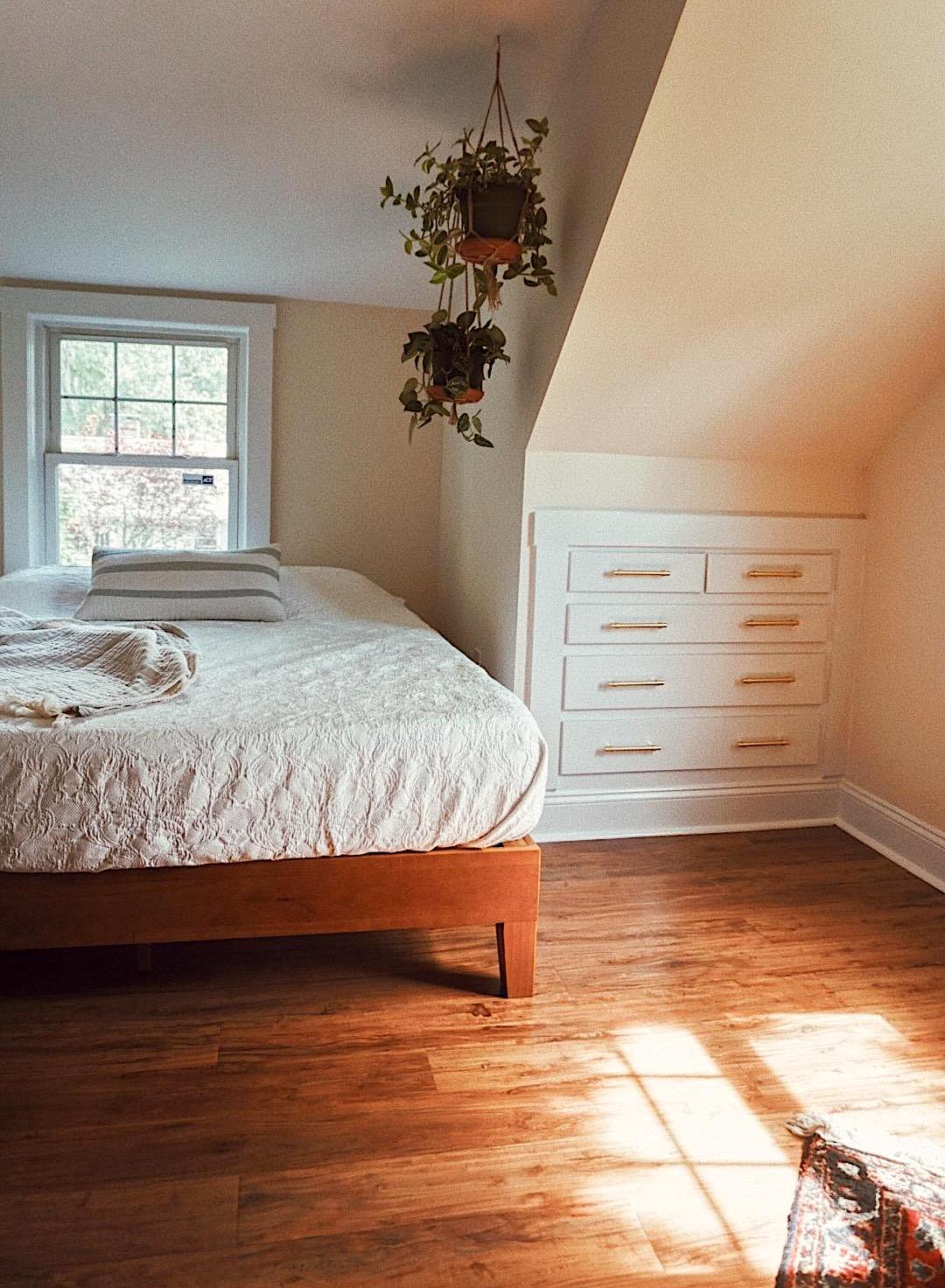 "This bed is lightweight but very sturdy. We wanted a beautiful wooden platform bed, but without the shockingly large price tag, and this bed is the perfect solution. We love it so much that we are actually getting another one for our guest room. The wood color is really beautiful and natural. It is a good thickness and height. We absolutely love it and can't say enough good things." – OurWilsonHouse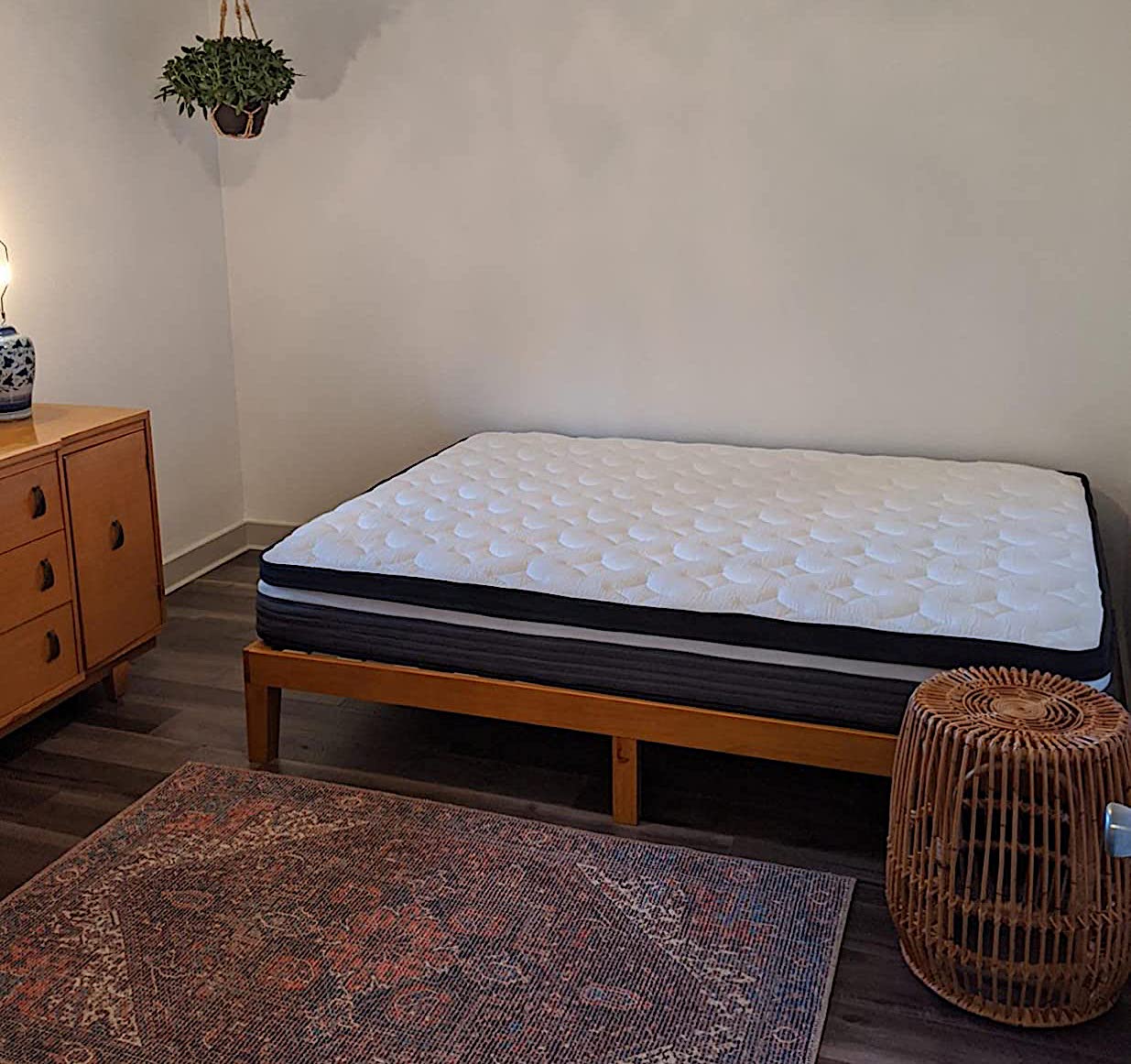 "I love this brand! I used this in my rental apartment. I also have the walnut at home! Very easy to put together and SOLID. I recommend putting felt pads under the legs if you have hardwood floors! Perfect height for a 10″+ mattress" – Kylie A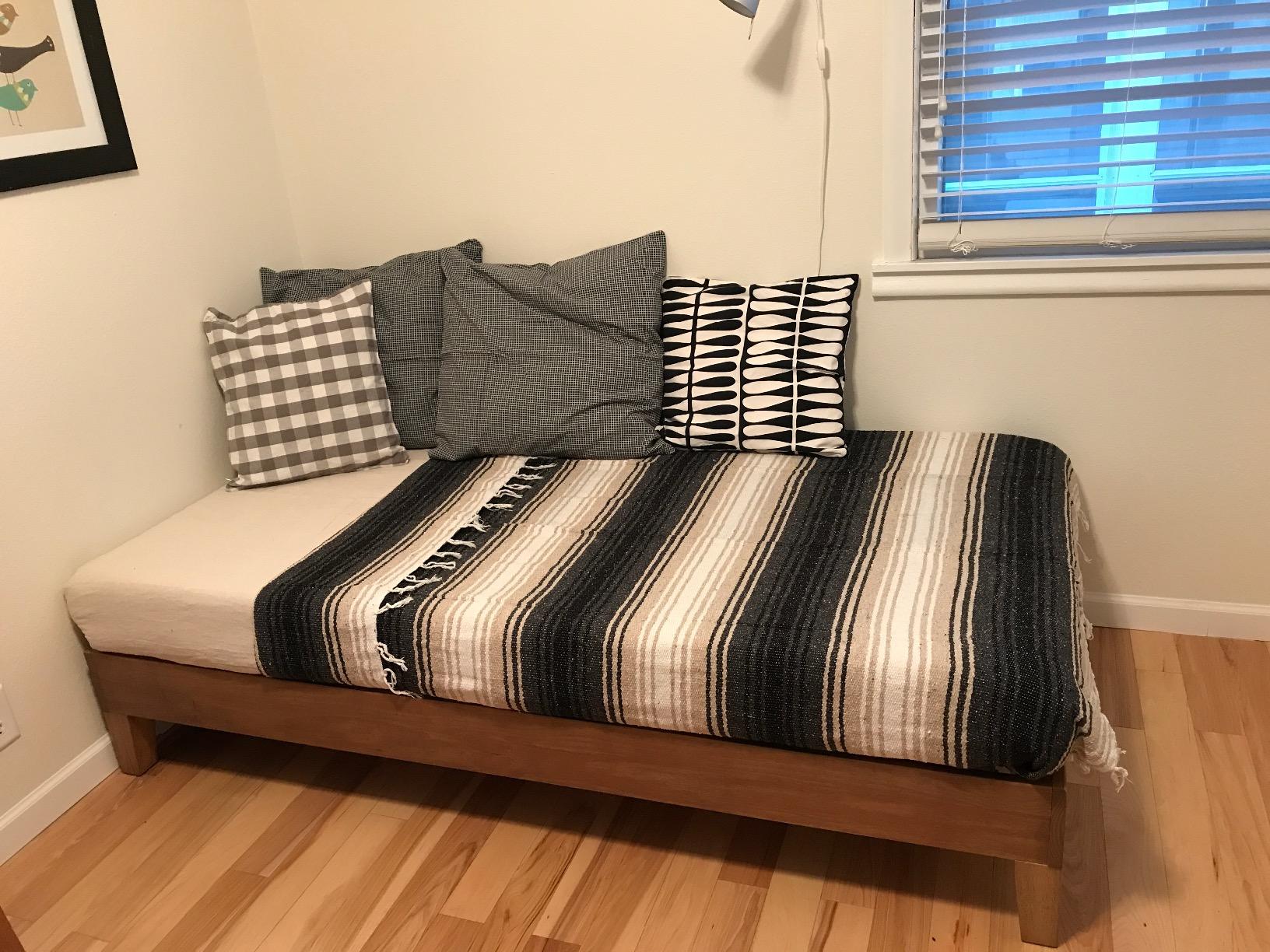 "Just got it this afternoon. It took me about 15min to assemble. Super easy!! Love the natural wood color." – Wendy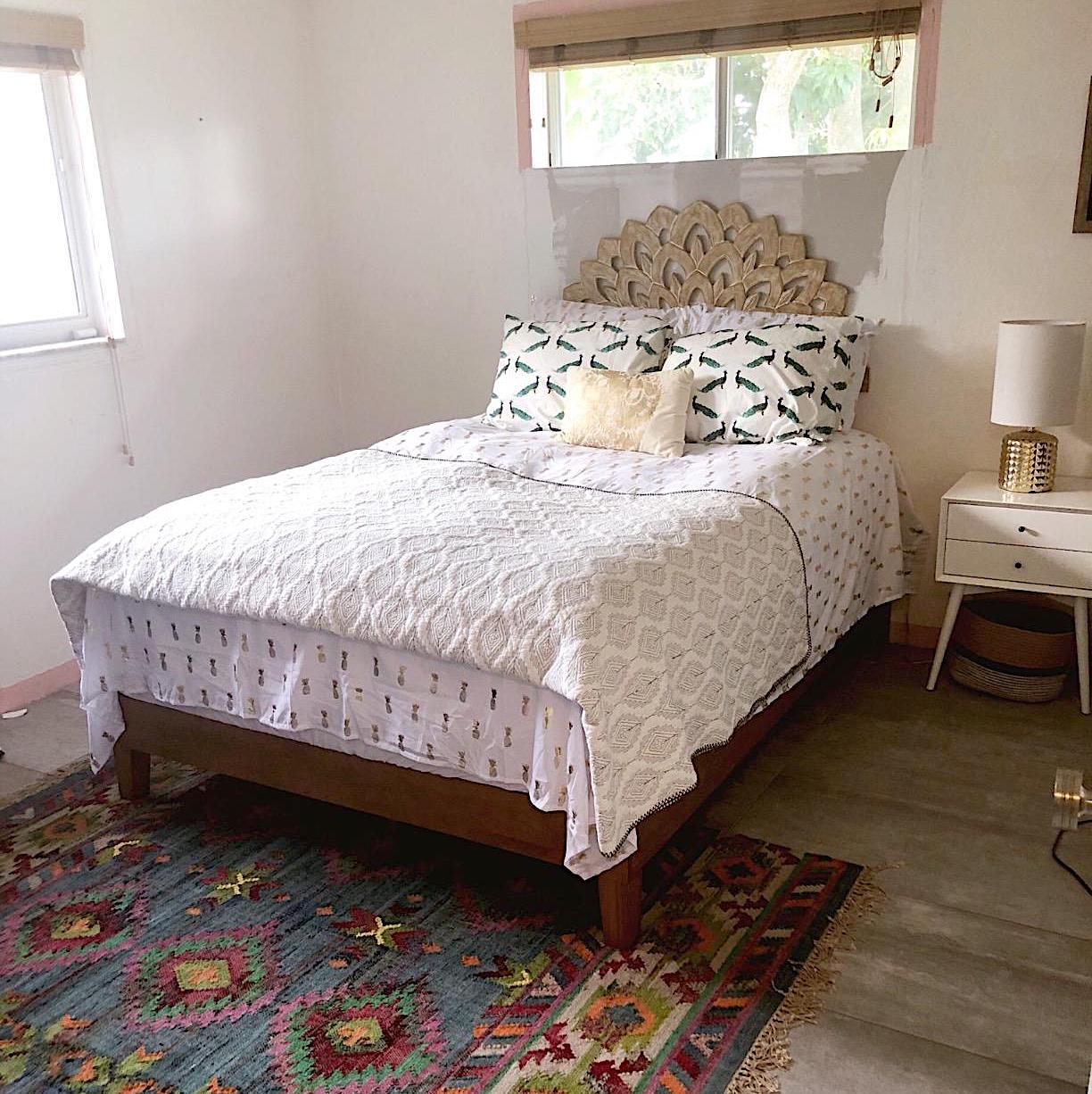 "My husband builds custom furniture and cabinets, and I think this is the first price of furniture I've bought since we've been married that he was actually impressed with the quality and construction. It was easy to put together, and even included the tools to do so. Looks great in our (unfinished) guest bedroom." – May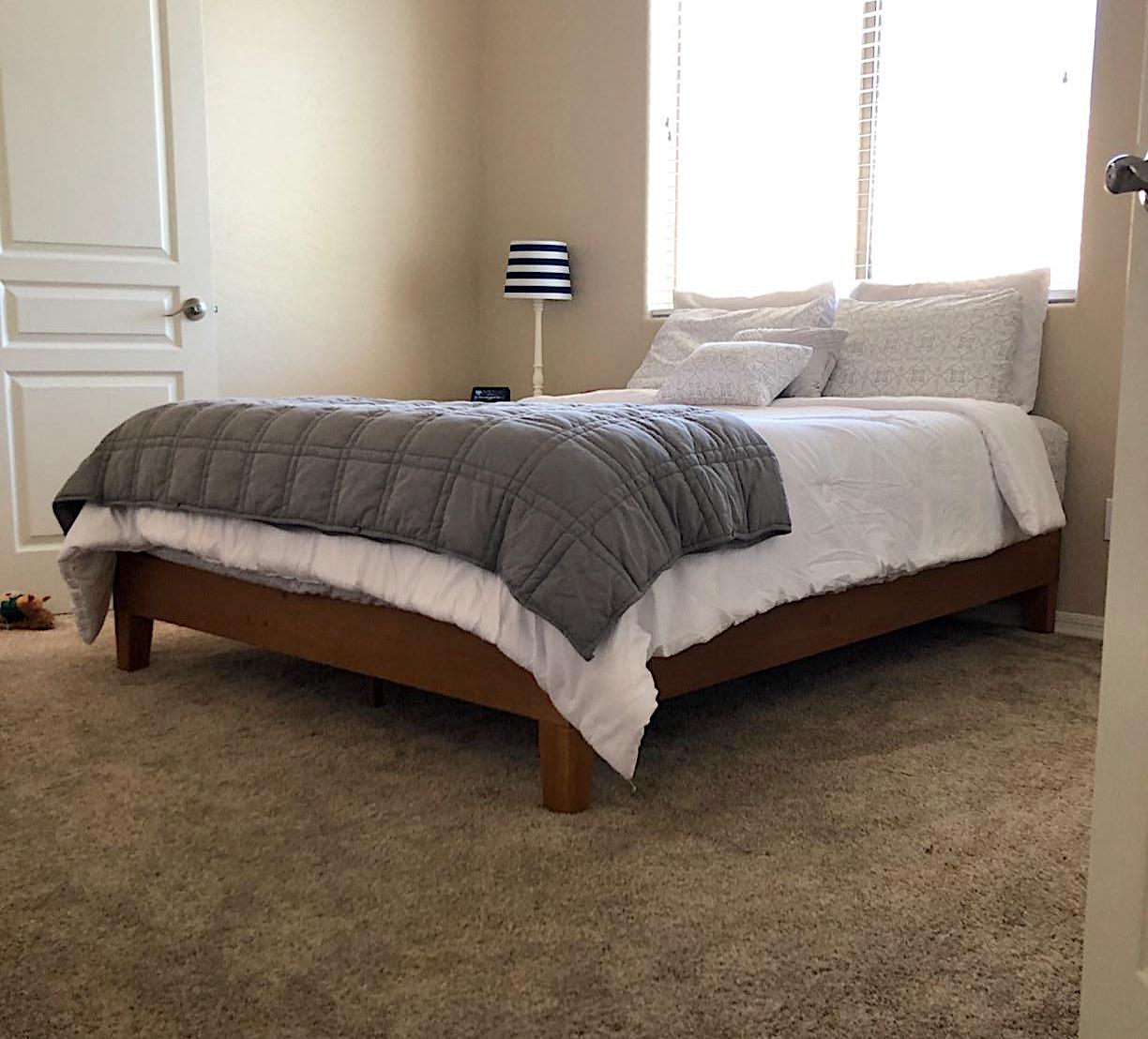 "Really nice quality bed. Has Velcro to prevent slats slipping and even double stick tape to prevent the mattress from moving" –
Master of the Universe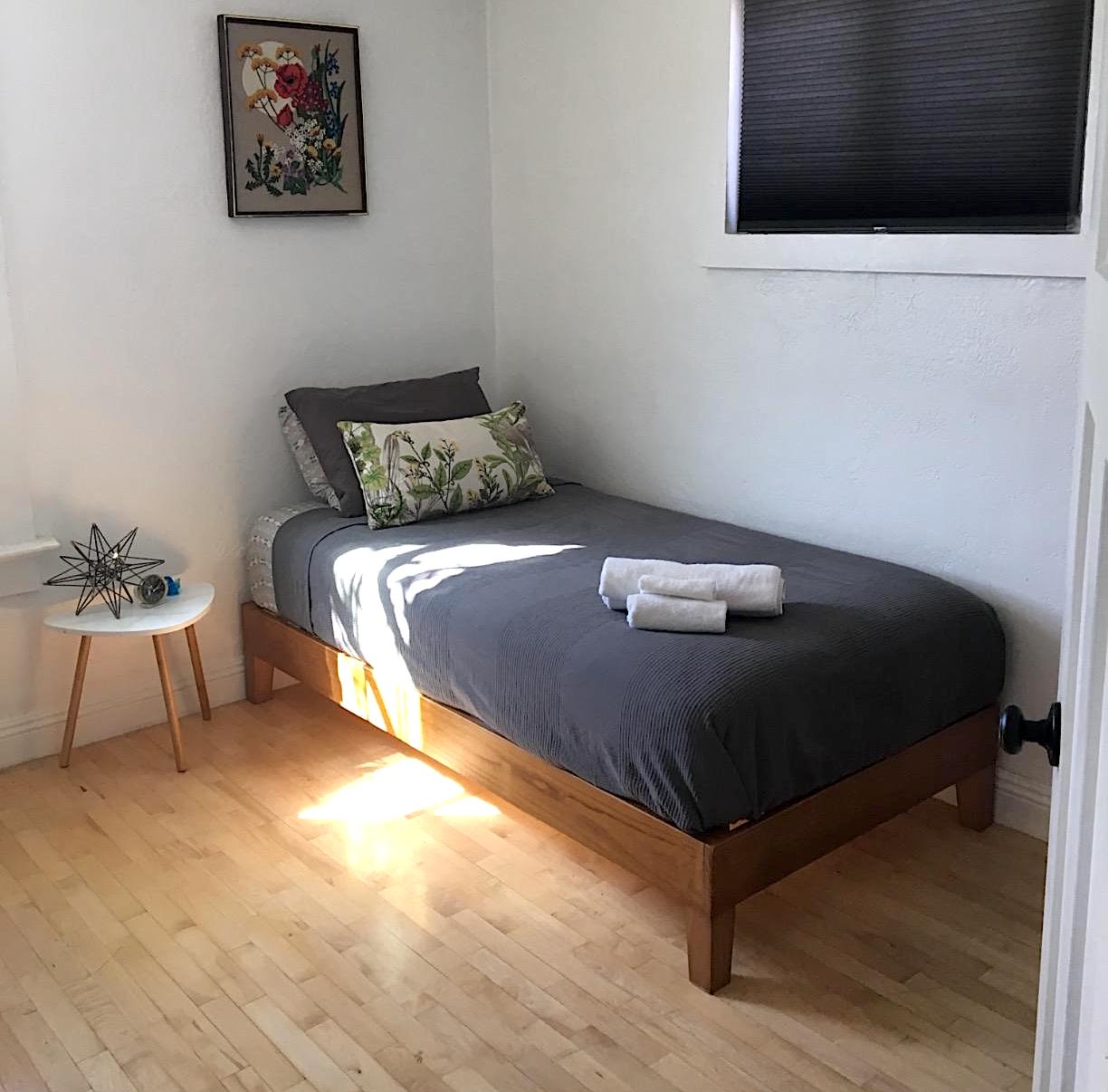 "I bought this bed frame for my airbnb. I put it together today, it was kind of frustrating, so I just put it together while watching a tutorial online. Looks great, hasn't been used yet though. If it's awful I will update. Looks awesome though." – Michelle Gomez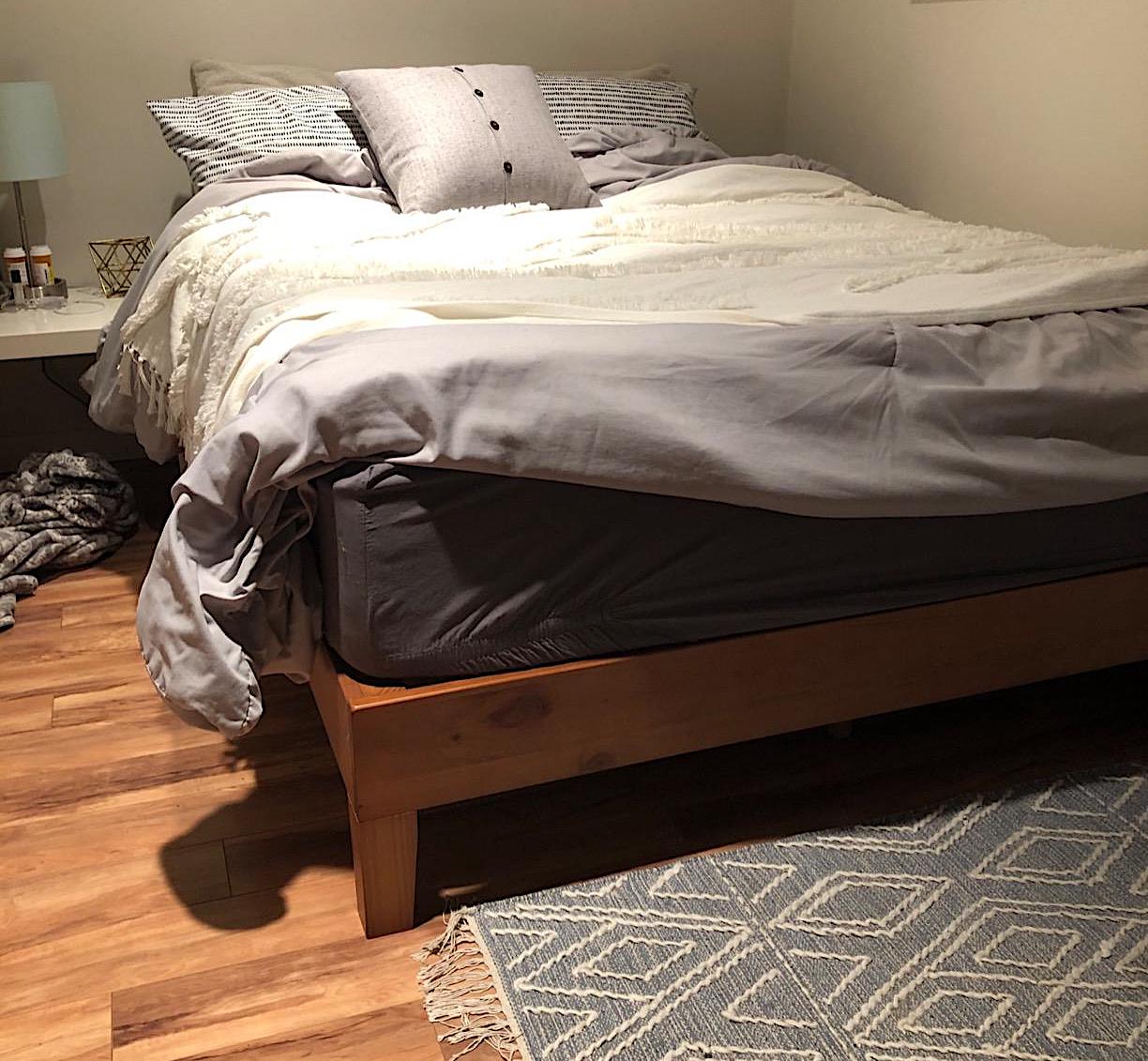 "This bed was extremely easy to put together. It took me less than an hour by myself. It looks awesome and is totally silent so far, no squeaking when you move around. Hopefully it holds up but so far so good. It also came early." – Lili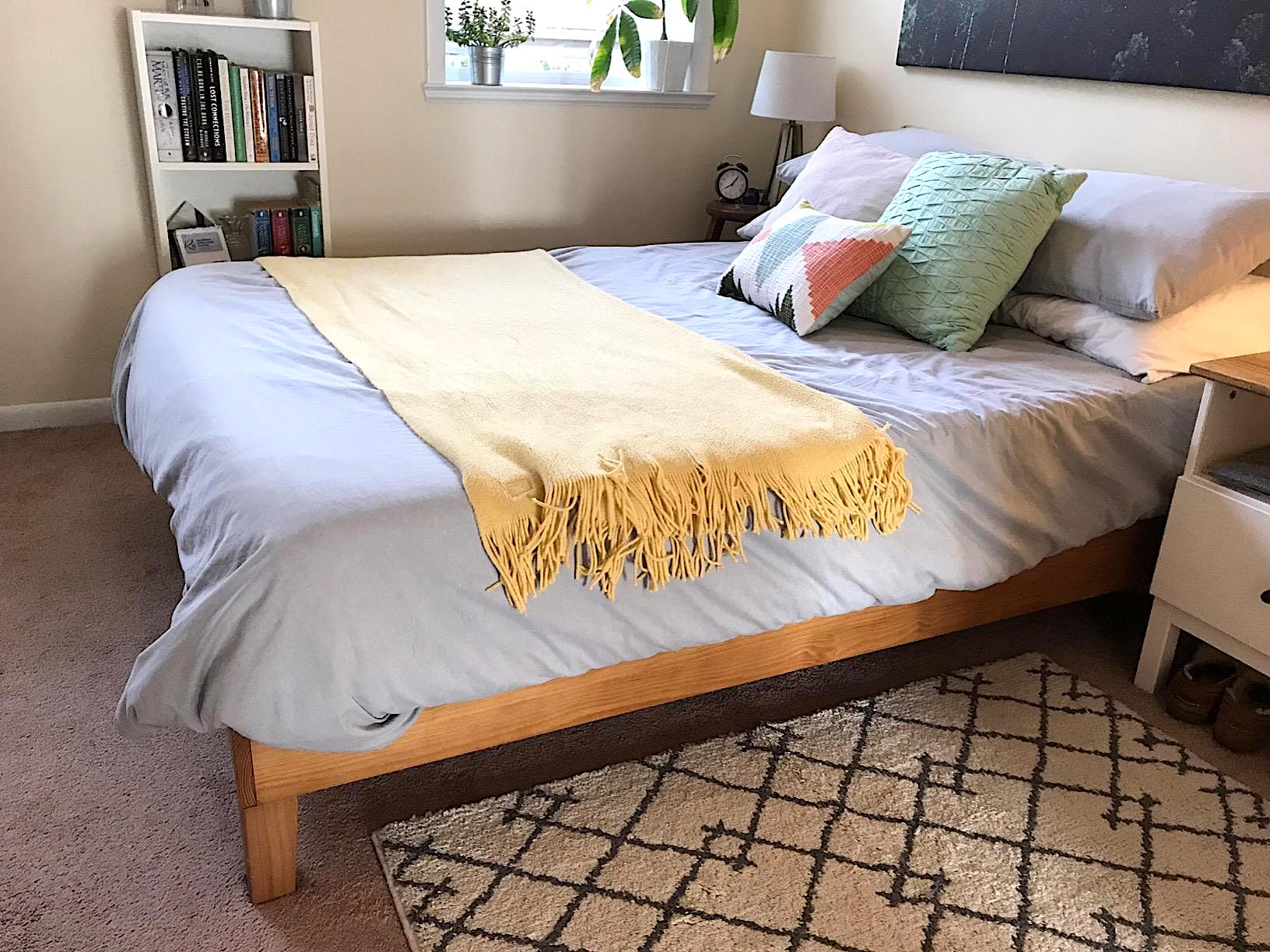 "The bed is exactly as described and pictured. Sturdy and easy to assemble. No complaints!" – Nicole
---
Purchase the product on Amazon Marketplace (USA and CANADA) with free shipping
---