[Review] Safavieh Hudson Shag Collection Rug
Since I ordered this rug on Amazon, I was literally counting the days until the estimated delivery date. I was thrilled when the package was delivered a day earlier. It arrived in a cardboard box and was properly wrapped in plastic.
Of course, my giddy self couldn't resist from unrolling the carpet even if it's heavy. I couldn't wait for my husband to get home, so I did everything myself. To make it flat, I had to reverse roll the rug. That did the trick without leaving any wrinkles or creases. The edge does not curl too.
The next thing I noticed is how vibrant the blue is. It gives our living room that pop of color. My only issue is that the ivory is not as white as I expected. The shade is closer to cream, but that's not a problem at all. The navy and the off-white match perfectly as well as the carpet complements the furniture of our living room. The pattern is subtle yet striking. If you want to give your room an extra oomph, it works wonders.
Soft and durable rug
I was hesitant to buy a rug without even touching or feeling it. Good thing I took the plunge! The company wasn't kidding around when they claimed that it's incredibly plush and comfy. It feels wonderful to walk barefooted on it. My dog has made it his bed. My baby crawls on it without hurting her knees. I and my husband now prefer to lounge on it rather than sit on the couch. I love sinking my hands in the soft fibers. It is by far the softest one I have ever laid my hands on.
I actually feel bad whenever guests would step on the rug with their shoes on. On those cases, I almost instantly ask them to please remove their shoes. It's a welcome bonus that they would usually compliment how soft the rug is and ask where I got it.
One time, I shampooed the rug because my dog peed on it. The water used to wash off the shampoo came out clear! It's remarkable that the rug is colorfast. Now I wouldn't have to worry about the color fading over time.
So far, I haven't noticed any shedding. Plus, the pile stays high even if we've been sitting on it every single day. I regularly vacuum it to keep it clean and it's quick to do. My only advice is that don't use a roller as it may damage the rug.
A Worthy Investment
I admit I could have gotten away with a much cheaper rug. But if you want a rug with spectacular style, durability and comfort, you wouldn't go wrong with this. For such quality, the price is more than decent. Safavieh nails everything. You won't be disappointed – that I'm sure of.
---
Brand: Safavieh
Product: Hudson Shag Collection Rug
---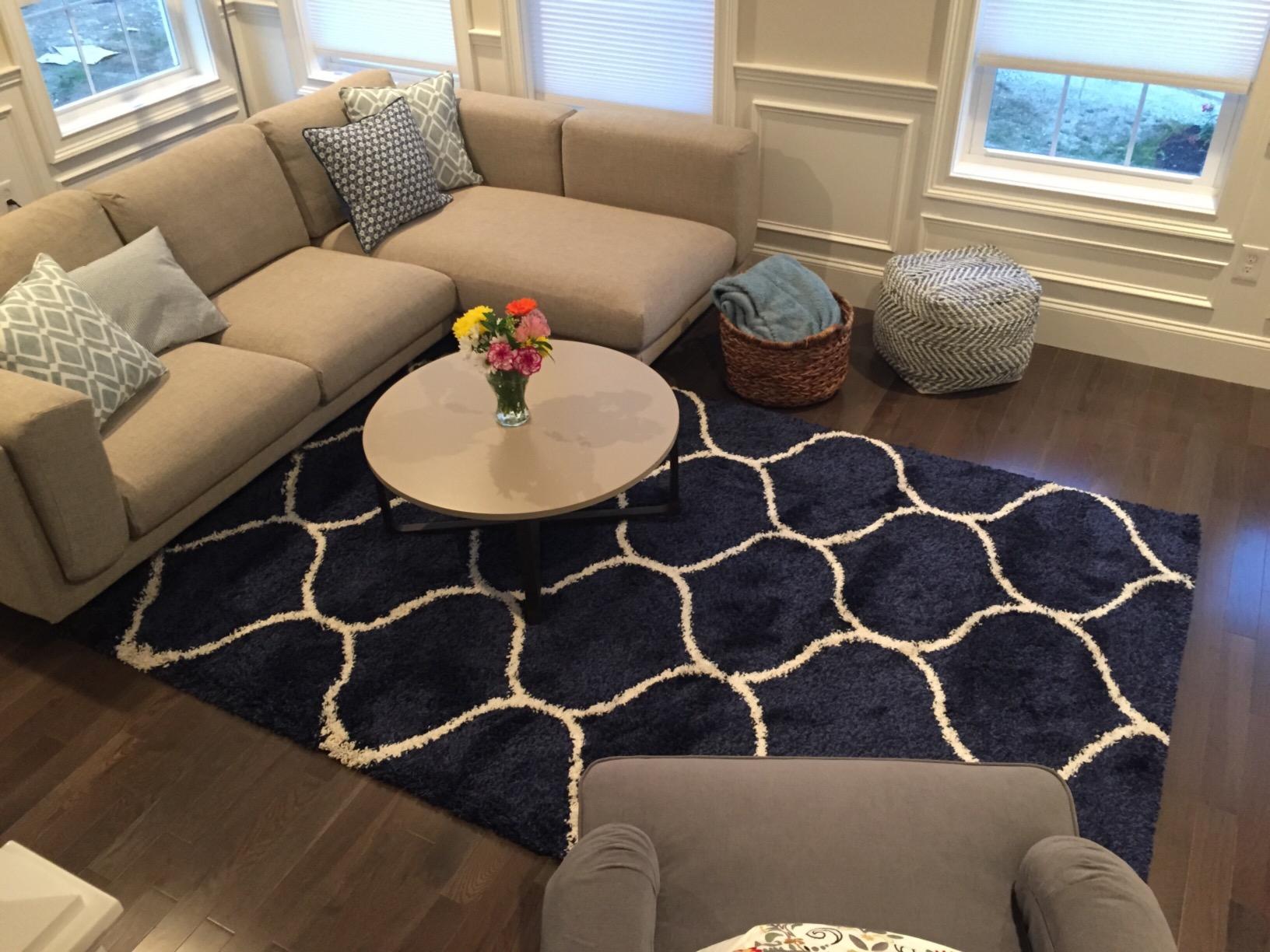 ---