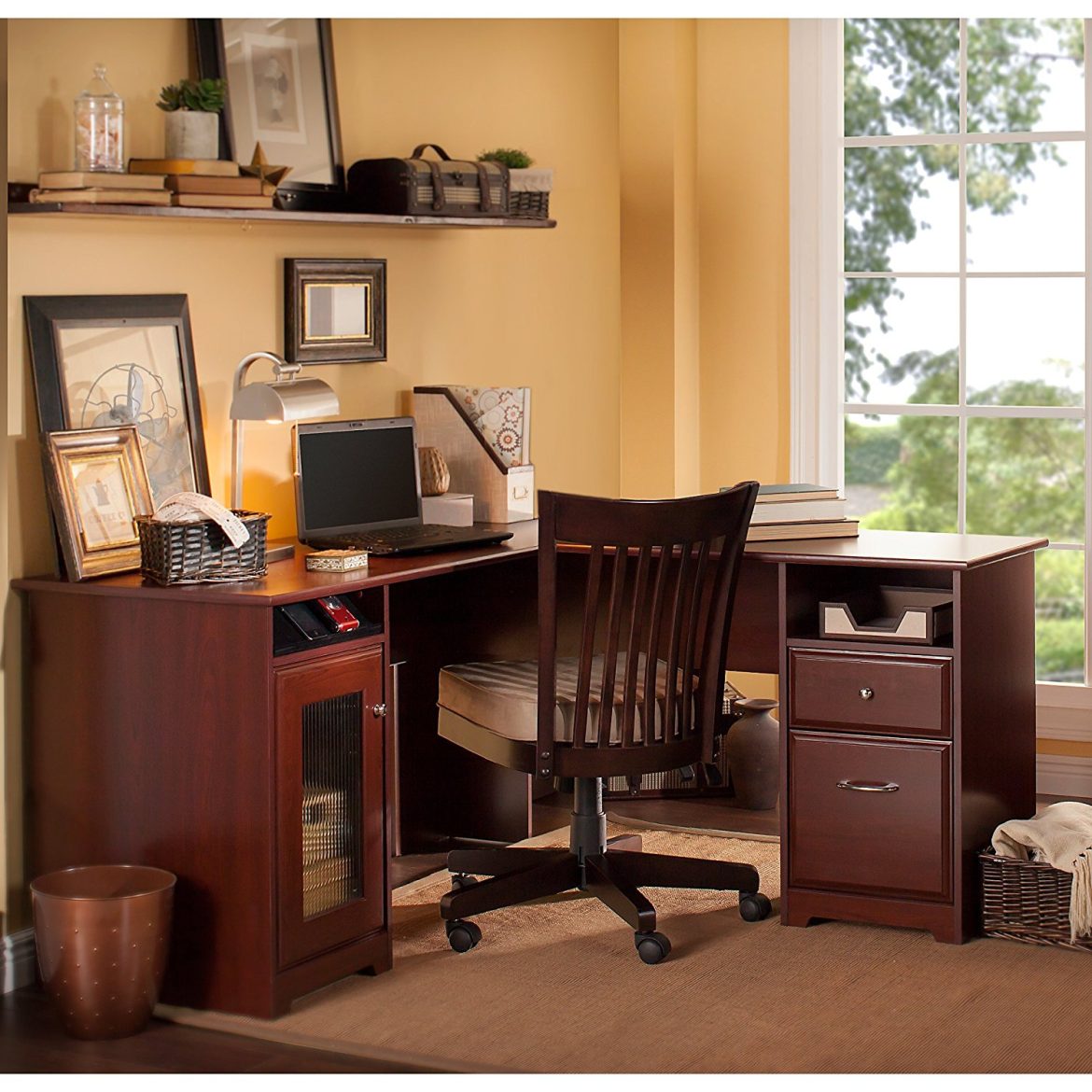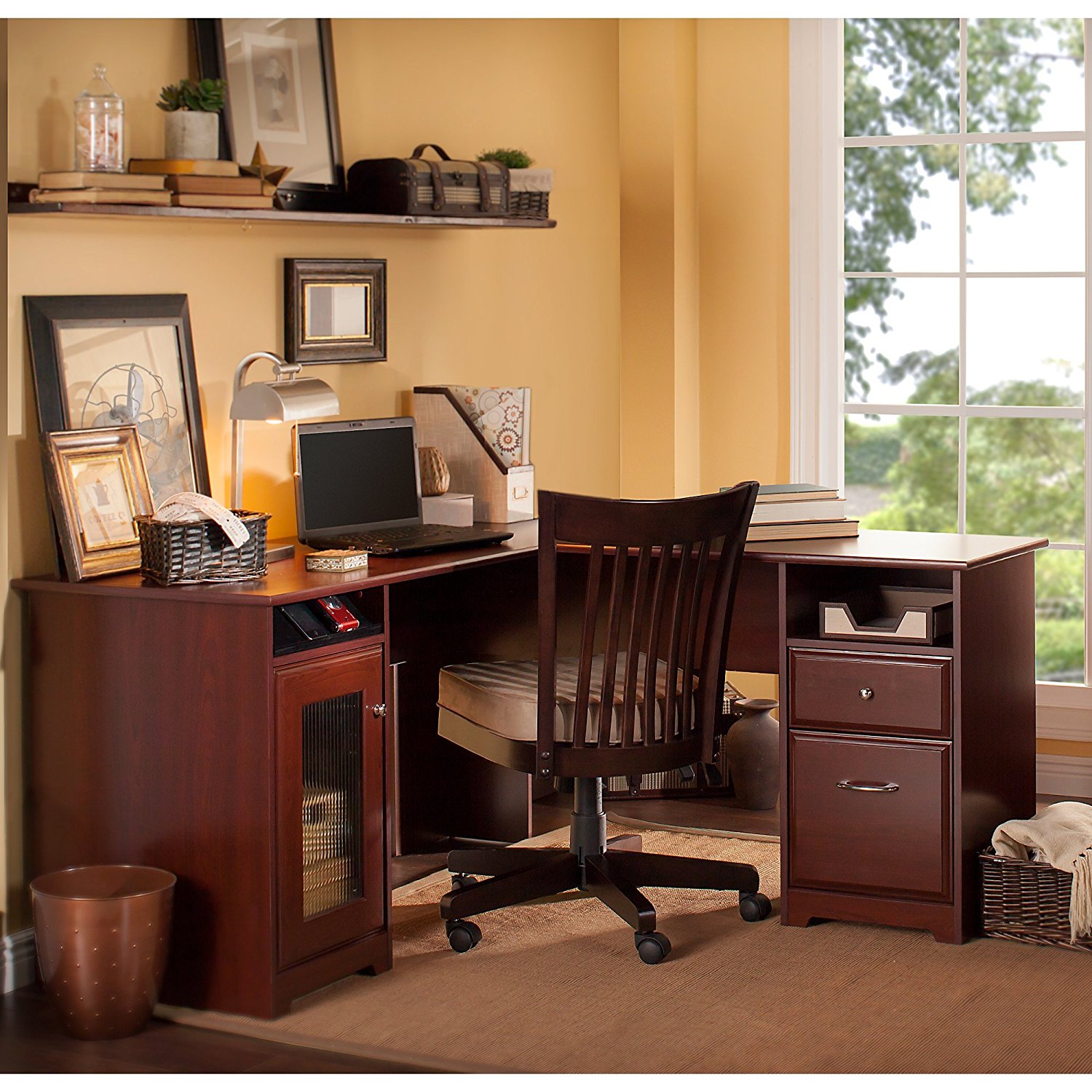 [Review] L Shape Cabot Computer Desk
Assembly
This isn't my first time to buy a computer desk from Amazon. I wasn't surprised then that the assembly took me more or less 3 hours. Your attention to detail will be put to a test. The key is patience and perhaps some lively music to keep you entertained. I suggest you do it with another person and a power drill in hand. I also used wood glue to further secure the wooden pegs.
The Desk
The L shape makes it the perfect computer desk to put in one corner of your room. The corner design creates a large workspace. The desk actually makes me feel organized. Anyone who knows me would tell you that I am a stickler for neatness, and this desk is perfect for someone like me. My 15" MacBook Pro and printer rest on the tabletop. What's great is that I still have space to draw when I feel like it. Any regular office chair will do just fine with the desk. There is plenty of legroom too!
USB Port
There are 4 built-in USB ports on this Cabot computer desk, which I find useful. Take note that it doesn't go into an electric outlet. Instead, it has a USB cable that you're supposed to plug into your computer. I use the USB ports mainly to stick my flash drive and hard drive into. I'm a graphic designer, so my work relies heavily on my files. That's why I always save extra copies on external drives. I use a Bluetooth mouse, so the receiver already takes up 1 port on my laptop. The additional ports are a big help.
I tried charging my iPhone with the USB port once. I noticed that it takes a long time for it to fully charge. It's understandable since my laptop is powering the port. The socket is just under my desk, so I plug my phone directly into it. With that said, I recommend you to position the desk near a socket.
Storage
The glass-door cabinet adds elegance to the desk. I have filled it with books and sketchpads. So far, I haven't seen any sign of sagging on the wood. The filing drawer is great too. It has tracks for hanging folders, but I don't use them because I don't keep papers for work. I use the smaller drawer to stash in my drawing pencils and other art supplies. Both drawers glide smoothly. I use the open cubby on the left side of the desk for my phone. I like that it's placed near me, so I can easily make and answer calls while I work.
Overall
For what it's worth, this desk has excellent value. If you can't afford a high-end computer desk but you still want a professional and large desk at a fraction of the price, this is what you should get for yourself.
---
Brand: Bush Furniture
Product: Cabot L Shaped Computer Desk in Espresso Oak
---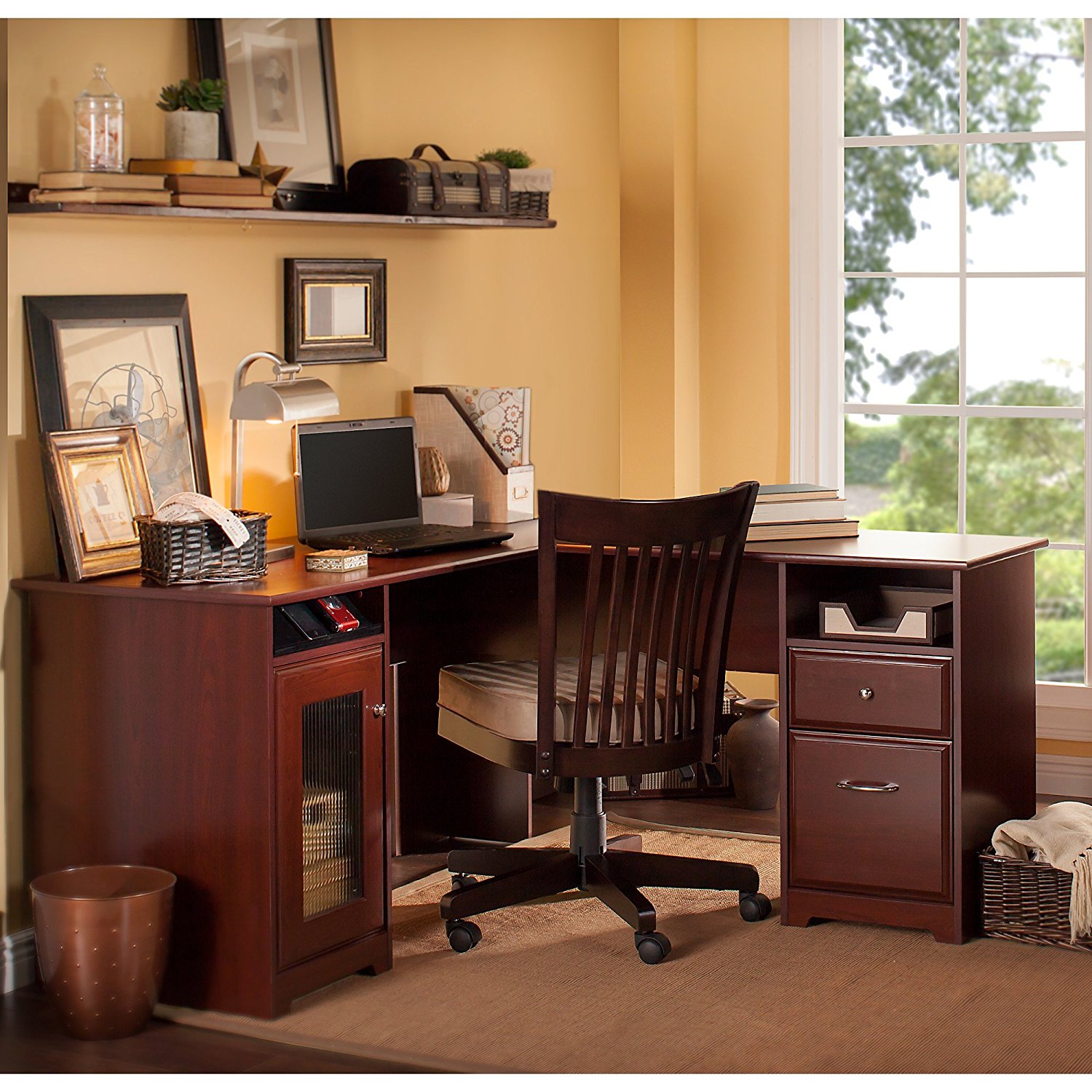 ---