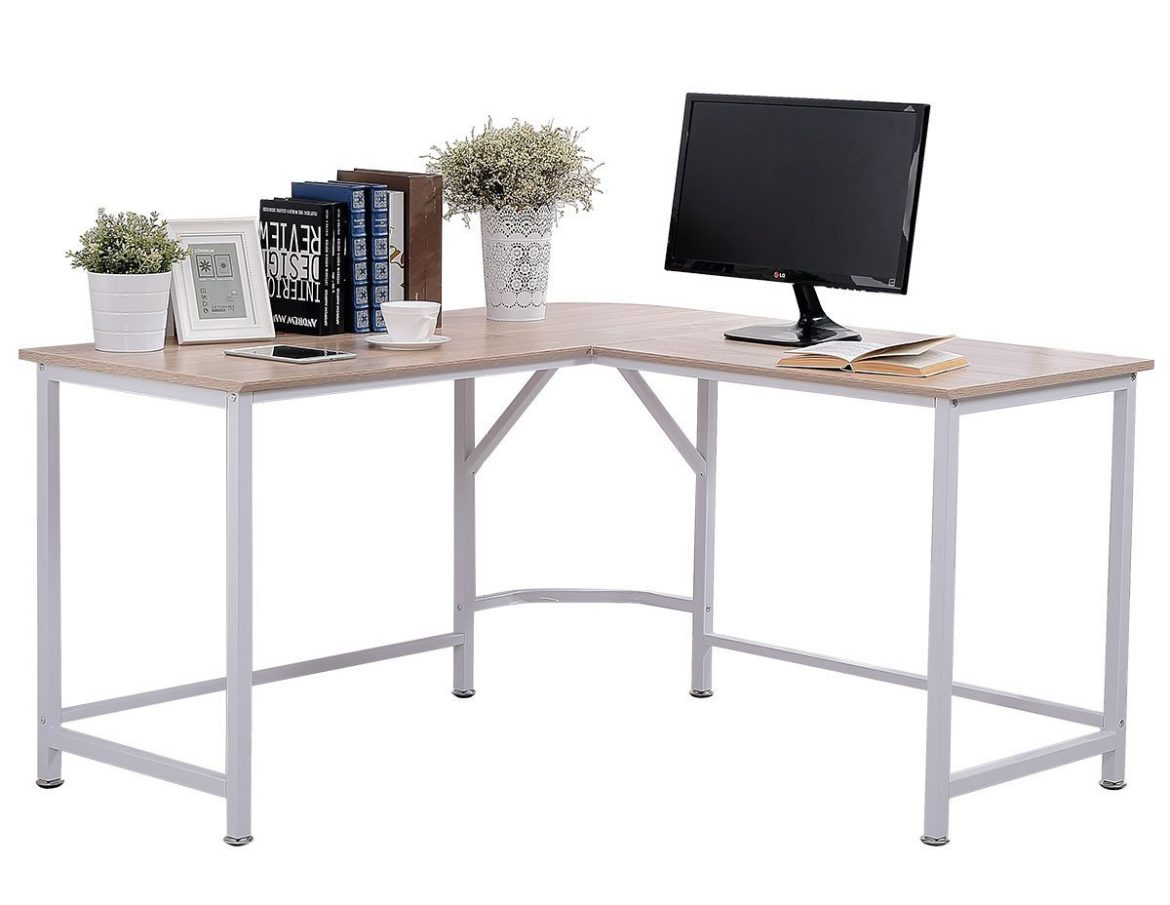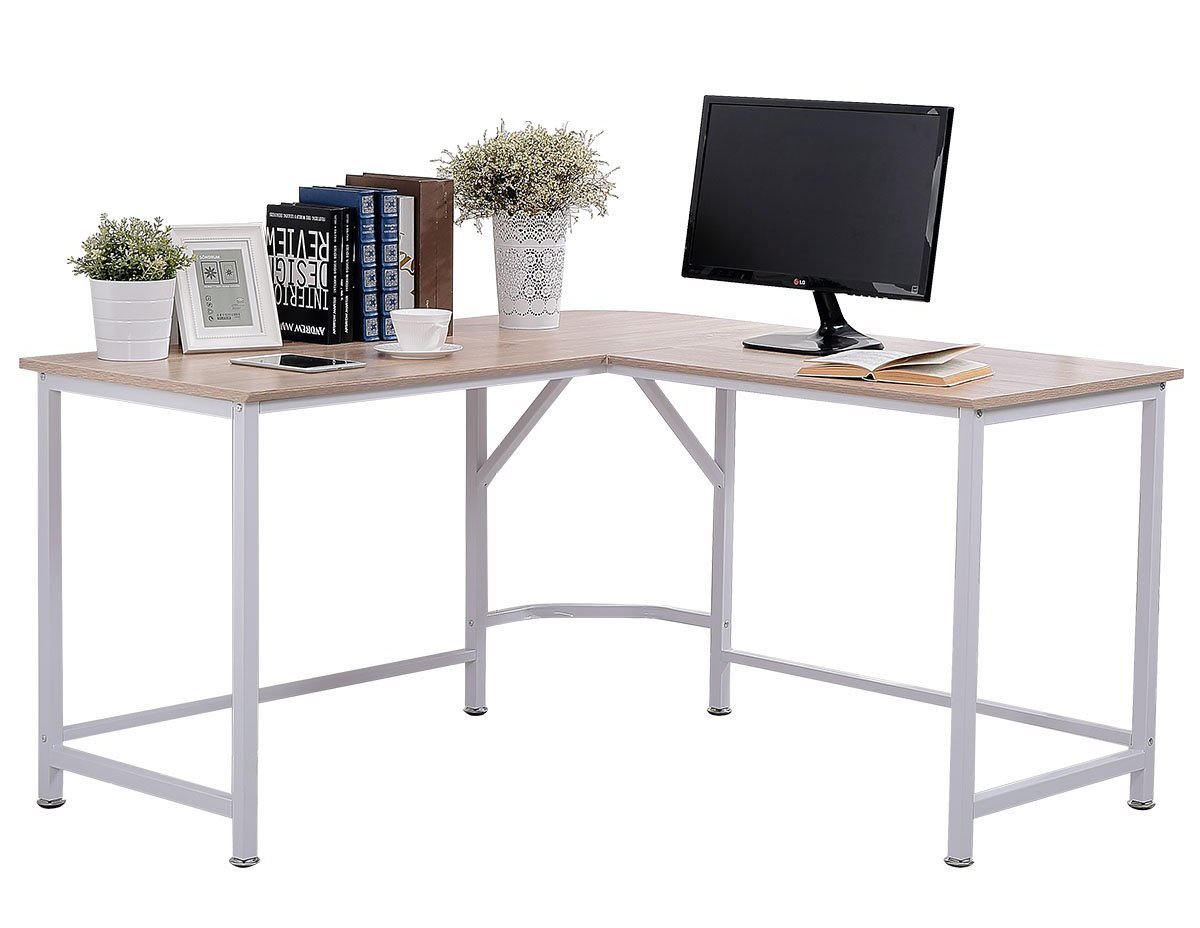 [Review] TOPSKY 55 Inch L Shaped Computer Desk
This L-shaped computer desk is the perfect table for the corner of my bedroom. It's functional, spacious, and sturdy. Thanks to this desk, I now look forward to working at my new workstation.
Quick Assembly
I assembled the table for around 45 minutes. I did everything on my own, but I'm sure I would have had an easier time if I had an extra hand. The instructions are clear and straightforward. There are illustrations every step of the way. Each piece came protected with foam, so there's no dents or scratches. The included small screwdriver is a nice touch.
The instructions specifically said to loosely screw the parts first and wait until you have all parts in place. When you have them all set, that's when you can tighten the screws up. It would be helpful if there's someone to hold the pieces together for you. The pre-drilled holes all lined up, and the screws fit right in. If you do see some gaps, try to adjust the screws.
Spacious Computer Desk
What I like most about the table is its tabletop. It has an adequate space for everything I need for work. That includes my desktop computer, books, and printer. If I had another computer, it would fit on the table too.
I am also happy with the roomy legroom. I use a typical office chair with wheels. With that, I can freely slide from one corner of the table to another. I also use the steel panel under the table as a footrest. There are no low bars to hit your legs with. I can even place a small cabinet with plenty of room under the table.
The open layout of the table gives me freedom of movement. My old desk has always made me feel cramped up. Now, I can rest my arms on the table and still have space for a cup of tea beside me.
Elegant Workspace
The surface in oak color looks beautiful. The board has a natural wood grain pattern and is smooth to the touch. The white steel panels coupled with the wood surface gives the desk a clean, modern look. This piece of furniture surely looks more expensive than it really is.
Durable Work Desk
The table stands securely with no wobbling or shaking at all. The steel bars are tough. They don't seem likely to bend under the weight of the table. The board used as the desk's surface is thick and does not scratch easily. I have been using this computer table for a month and a half, and I have had no issues with its stability or durability.
My Two Cents
For the price of this computer desk, I could not be happier. The quality well exceeds my expectations. Even my husband is impressed. He has actually ordered another one to use as his office desk in his shop. Whether you're looking for a new work desk for your home or office, this is an excellent choice. – Jenny K
---
Brand: TOPSKY
Product: Computer Desk 55″ x 55″ with 24″ Deep L-Shaped Desk Corner Workstation Bevel Edge Design(OAK)
---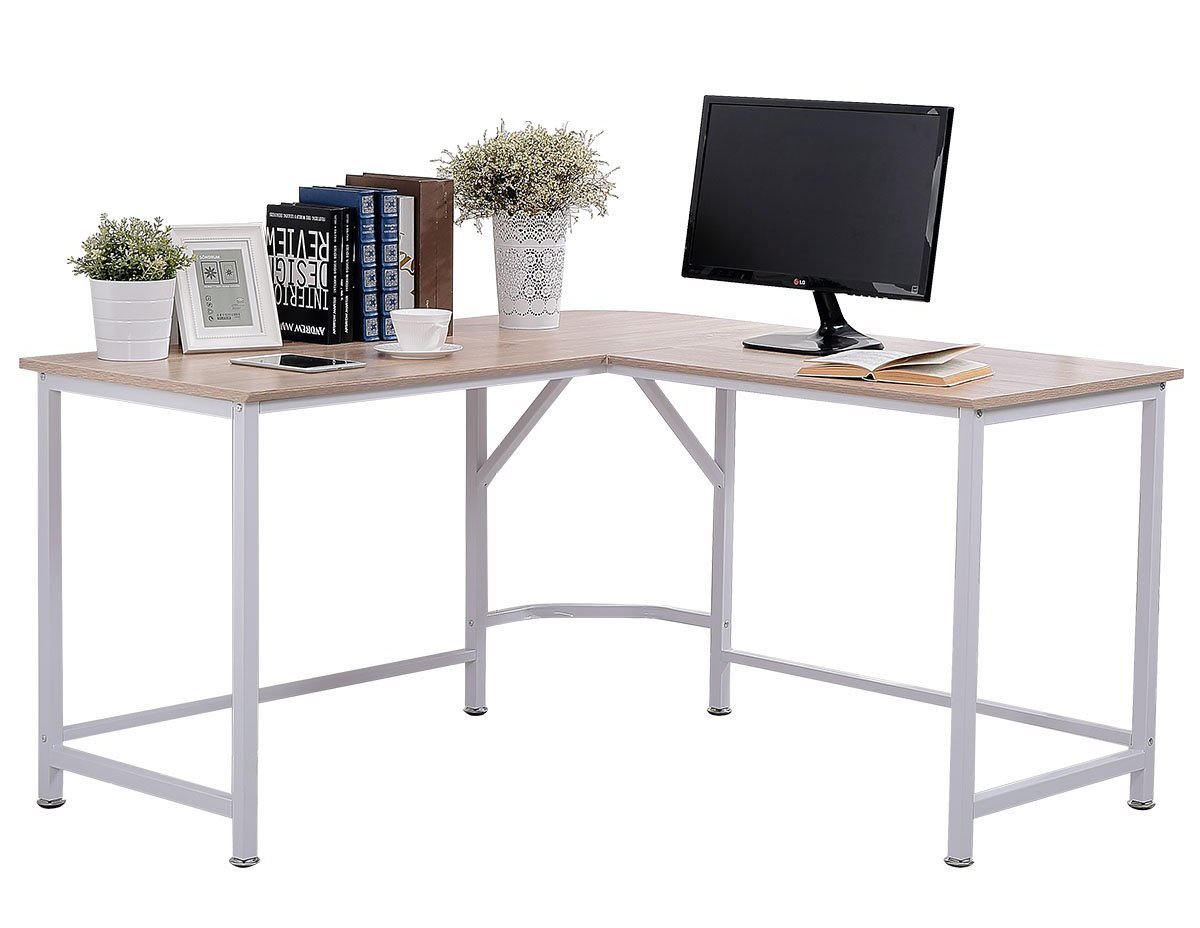 ---
Purchase the review product on Amazon Marketplace