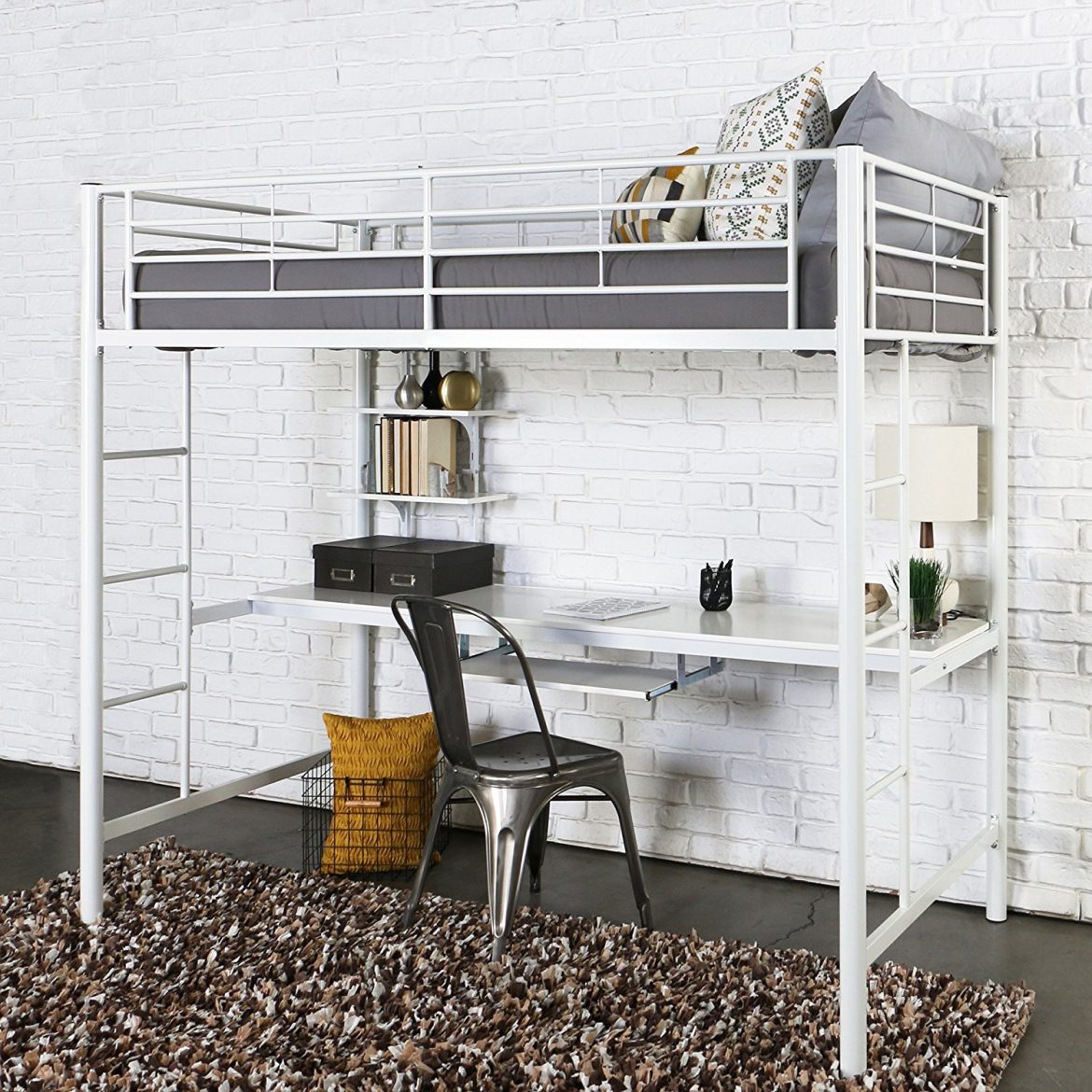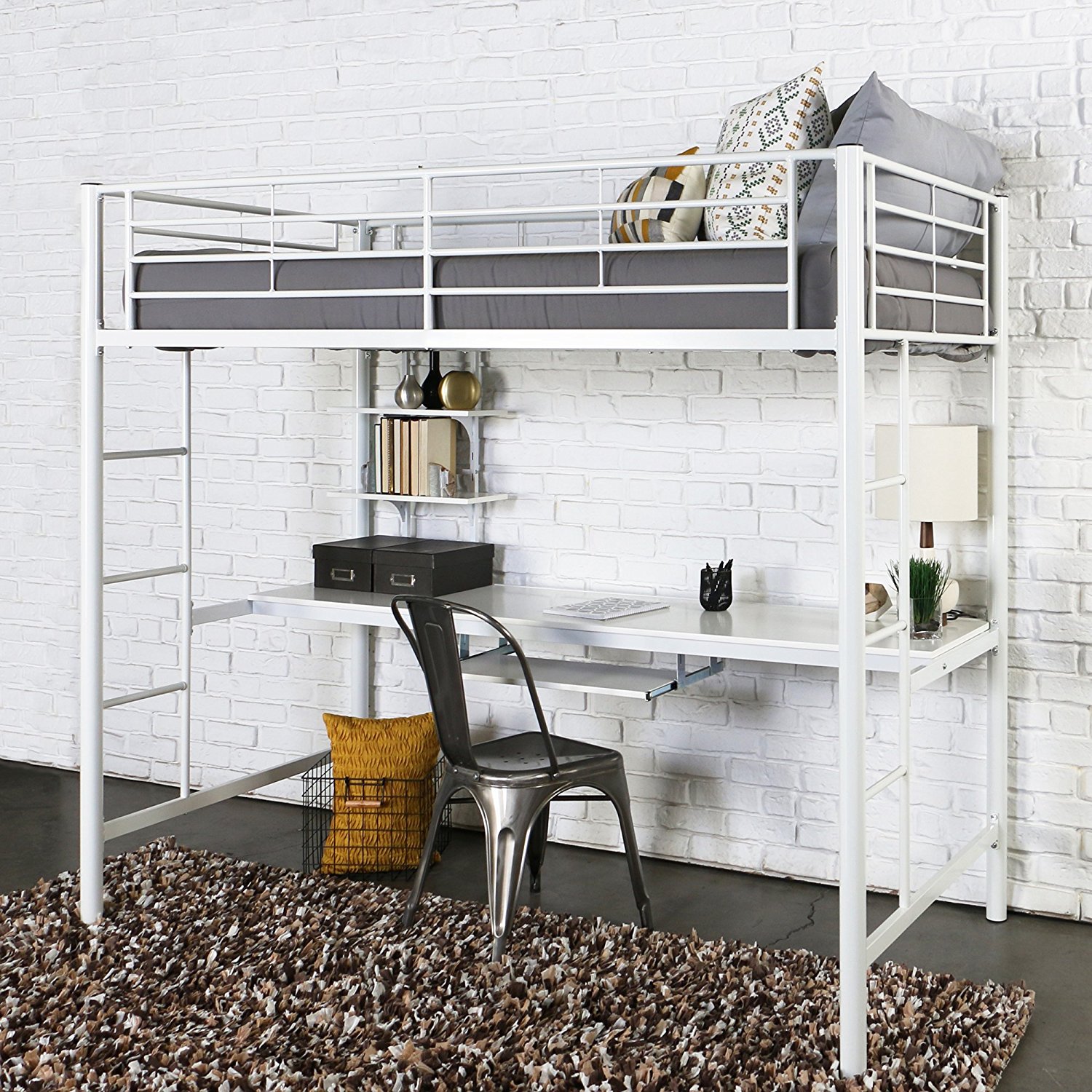 [Review] Walker Edison Twin Metal Loft Bed with Workstation
Packaging & Assembly
The loft bed came in two boxes. One is for the bed, and the other is for the workstation. The product is made of metal, so it's not surprising that the boxes are extremely heavy. You should ask for the delivery guys' help in carrying the boxes into the room.
It took me and my husband less than hour to assembly everything. Make sure that you read the instructions and follow them closely. An advice that I can offer is to tighten the bolts down only after you have put all pieces together. That would make it easier to align the parts into the holes. Nevertheless, assembly is reasonably simple.
The Loft Bed
We got this bed for our daughter who just turned 14. Her room is not the biggest, so this loft bed and desk space in one is a great way to save space.
The metal bed frame is sturdy. A slight wobbling can be felt if you're trying to get up or down the bed. That is to be expected from a loft bed though. I feel that a metal bed frame like this is much stable than one made of wood.
The frame fits a standard XL twin mattress. The rails on the both sides are high enough. They're effective in keeping our teenager from falling out of bed. She tends to move around a lot when she sleeps, so she definitely can't do without the rails. Another safety feature of this bed is that you can mount it to the wall. However, I didn't find it necessary to do so.
The usual problem with loft beds is that they can stand too high. That was our worry when we ordered this bed. We're relieved that the height is just right. Our daughter can sit up straight without her head hitting the ceiling.
My daughter mentioned to me how the bars on the ladders hurt the sole of her feet. That must be the case since the bars are a bit narrow. We easily addressed that by wrapping foam pads around the bars.
The Workstation
Before getting this bed, my daughter usually did her homework in the dining room. With this loft bed, she can now finish her schoolwork in the comfort of her room. The desk provides her a spacious area for her computer, table lamp, books, and notebooks. The built-in keyboard tray comes in handy. The shelves are great for organizing her things as well. My daughter also loves the wide legroom she has under the desk.
The Bottom Line
This metal loft bed is a great buy for anyone looking to have a large enough bed and a desk in a small bedroom. Its stability makes it safe for both kids and adults to use. For such a low price, this piece has quality that has surpassed my expectations. – Susan H
---
Brand: Walker Edison Furniture Company
Product: Twin Metal Loft Bed with Workstation
---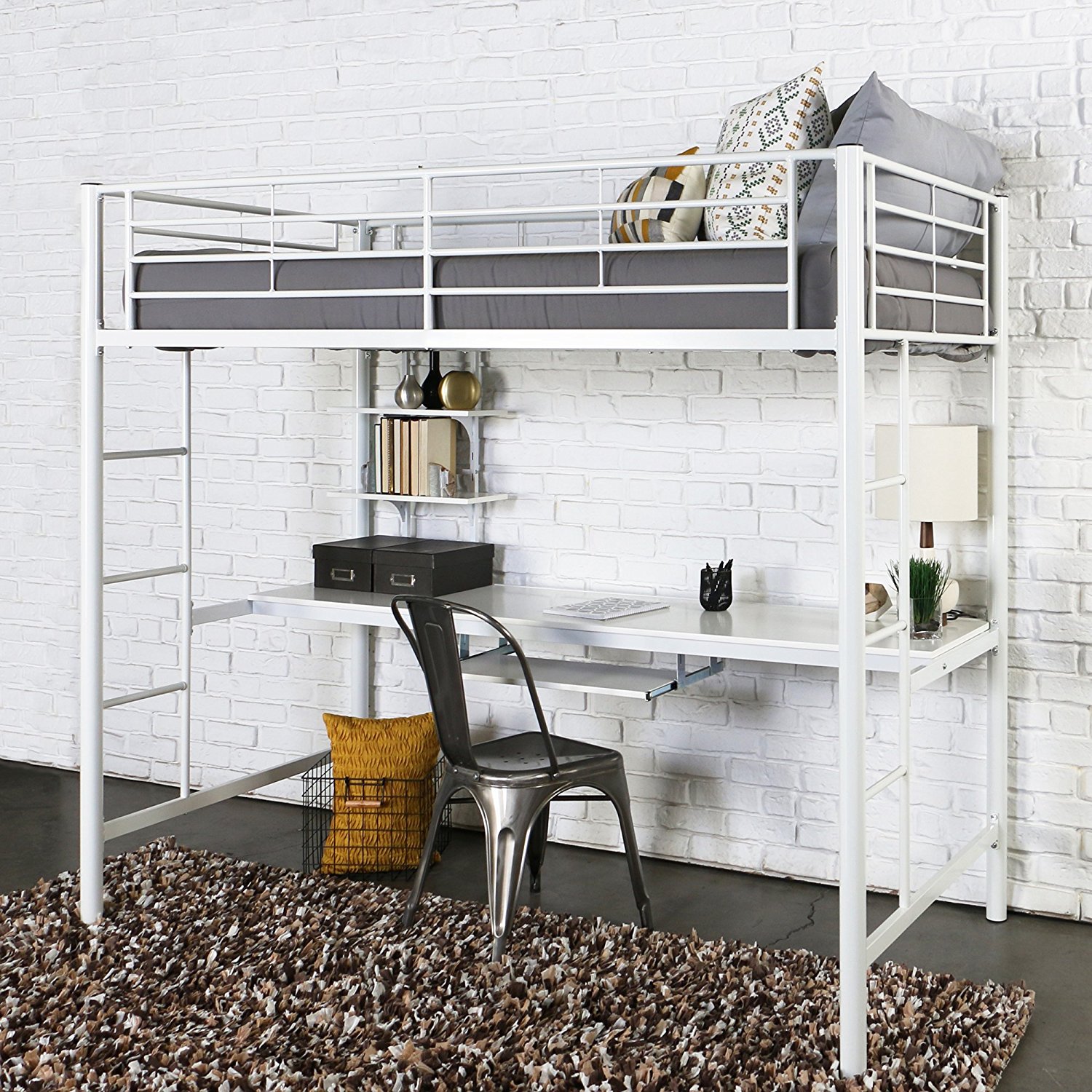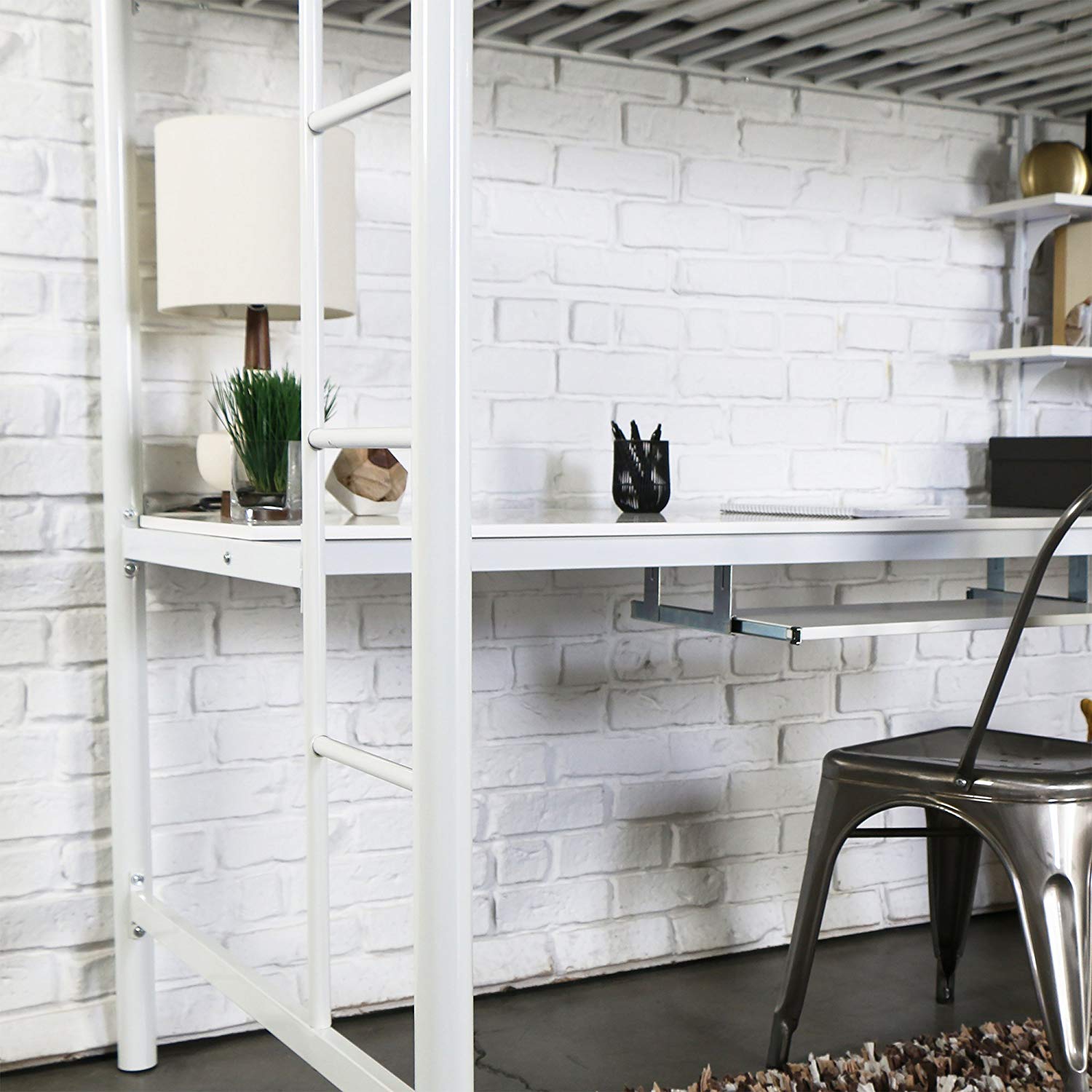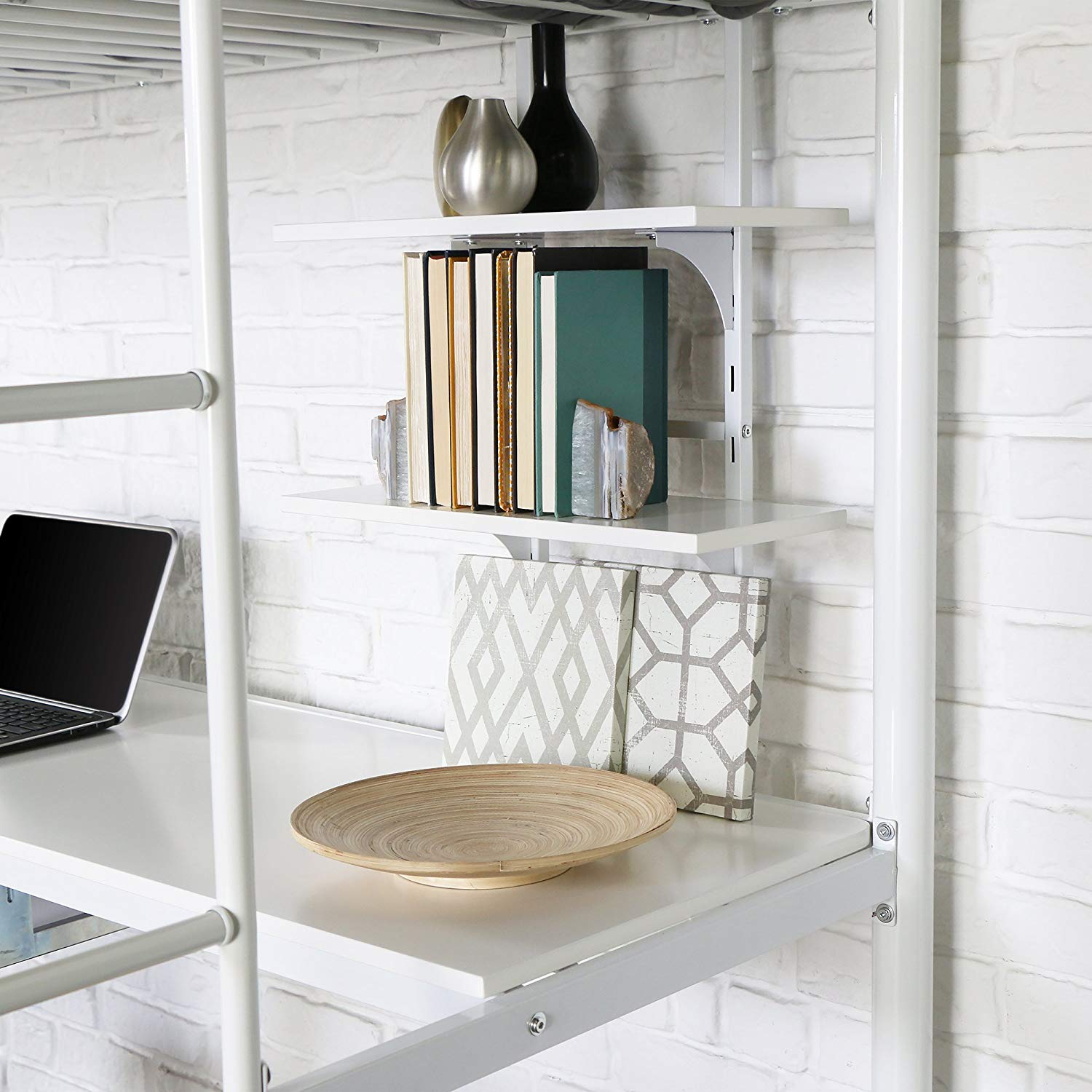 ---
See the latest discount on Amazon Marketplace