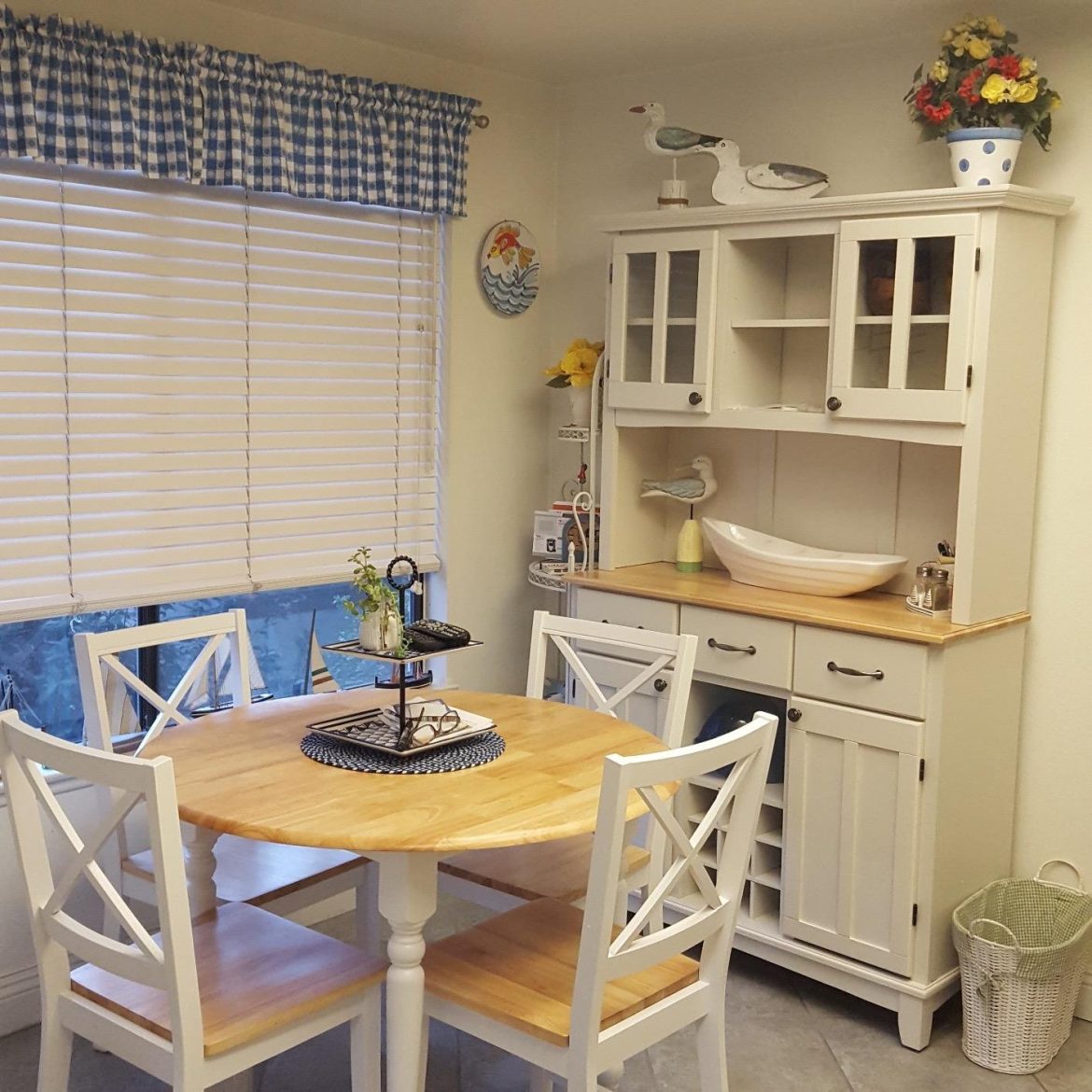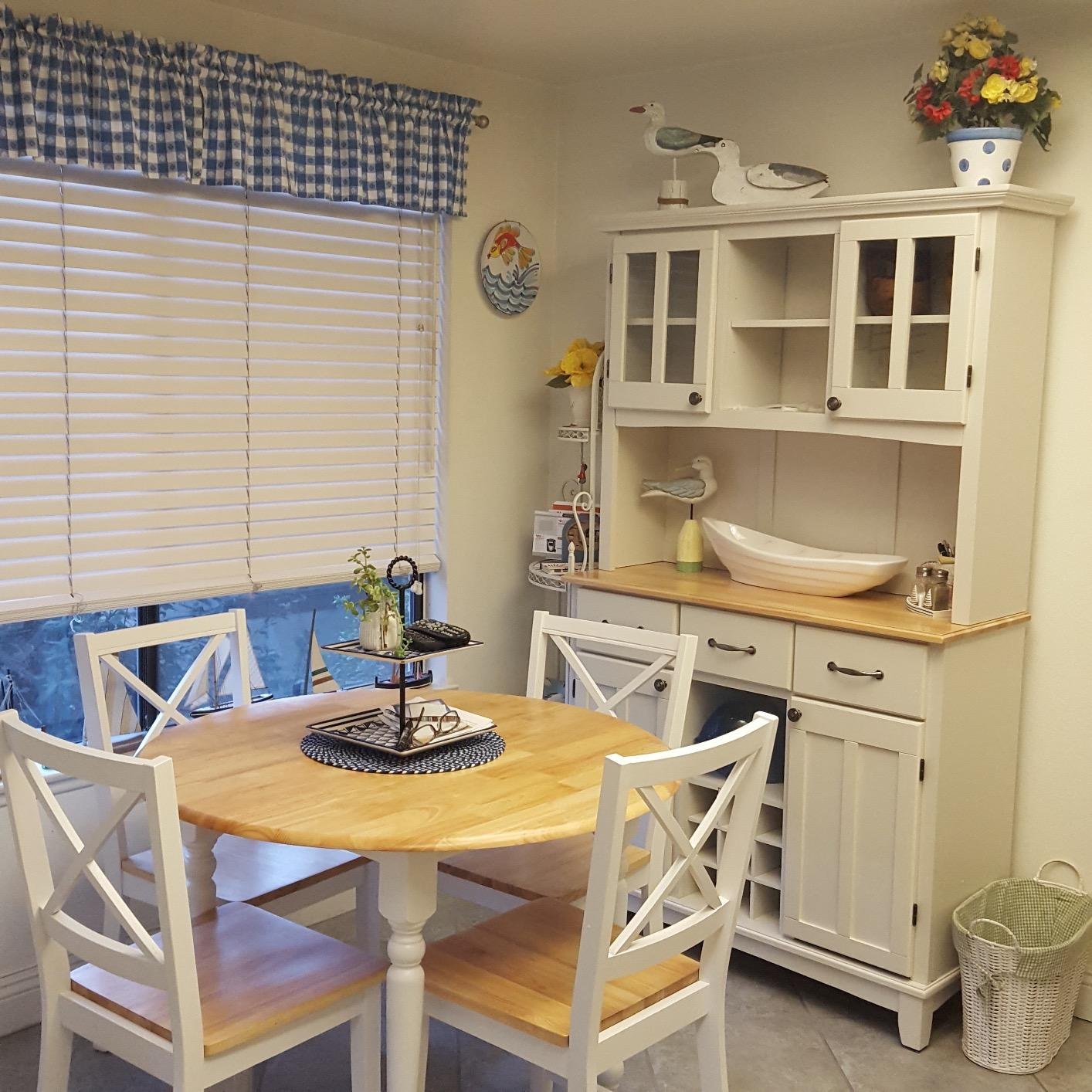 [Review] Home Styles Buffet of Buffets 5001 Series
I badly needed extra storage space in the kitchen. I keep a lot of jars for my spices and plenty of beautiful china and ceramics that I want to display. Our countertop does not have sufficient room to set everything. It feels fulfilling to finally declutter my kitchen. That is all thanks to this buffet server and hutch.
Assembly
The furniture came in 3 heavy boxes. Kudos to the company for having done a fantastic job at packing all the pieces. The boxes looked like they went through rough handling during shipping. However, when we unloaded the box, all pieces are complete and in great shape. My only issue would have to be the edge of one of the drawers. Part of the white paint has chipped off. I got myself a touch-up paint pen and covered the problem area in an instant.
Putting this thing together took my son and husband one and a half hours. There are many parts to work with. That is expected because there are plenty of shelves, cabinets, and drawers. It's all worth the sweat and time given how this functional the buffet server is.
First Look
The color of the server is not purely white. It is instead a shade closer to cream. I don't mind that though. The color makes it stand out more in the kitchen. I've actually gotten several compliments from family and friends when they see the buffet server. All parts are made of solid wood. It is not some flimsy fiberboard that would easily give out to wear and tear.
On top is the hutch, where I place a couple of china and ceramics to display. The shelves are only optional. You can remove them to suit your needs. The counter space has plenty of room. I've set our microwave on it.
The three drawers are quite shallow, but I anticipated that already. They slide rather easily. They come in handy for small tools like wrenches and screwdrivers. I reserve one drawer for our utility bills. The two cabinets at the bottom have large rooms. There is also a wine shelf, which is perfect for storing up to 9 wine bottles. You can remove that as well to give room for more utensils and other items.
I've mounted the buffet server to the wall with the provided hardware. That keeps the furniture secure. I have kids around the house, so I wanted to ensure their safety. Even without attaching it to the wall, the furniture stands solidly. There are also adjustable levelers to ensure its stability on uneven floors.
My Two Cents
I did try taking a look at other buffet servers, but they are mostly twice or thrice the price. They look too formal as well. I wanted something more casual for my simple home.
This hutch is heaven-sent and has given me so much added space in the kitchen. I recommend this to anyone with a small kitchen. It would work great too if you're planning to add a bar in your home. The quality is exceptional, and the construction expertly done. For the price, I couldn't be happier. – Grace Y
---
Brand: Home Styles
Product: Buffet of Buffets 5001 Series Natural Wood Top Buffet Server and Hutch
---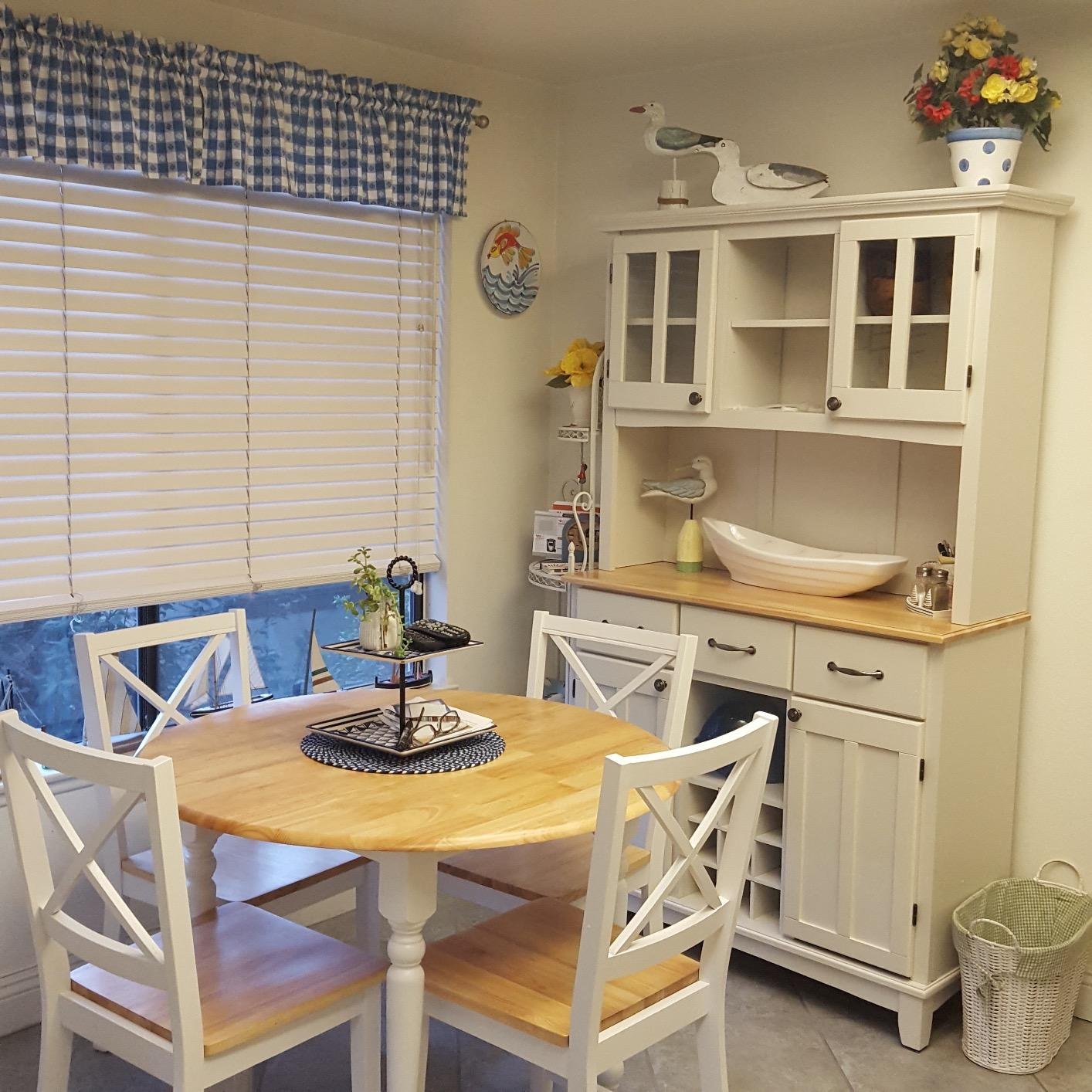 ---
Purchase the review product on Amazon Marketplace