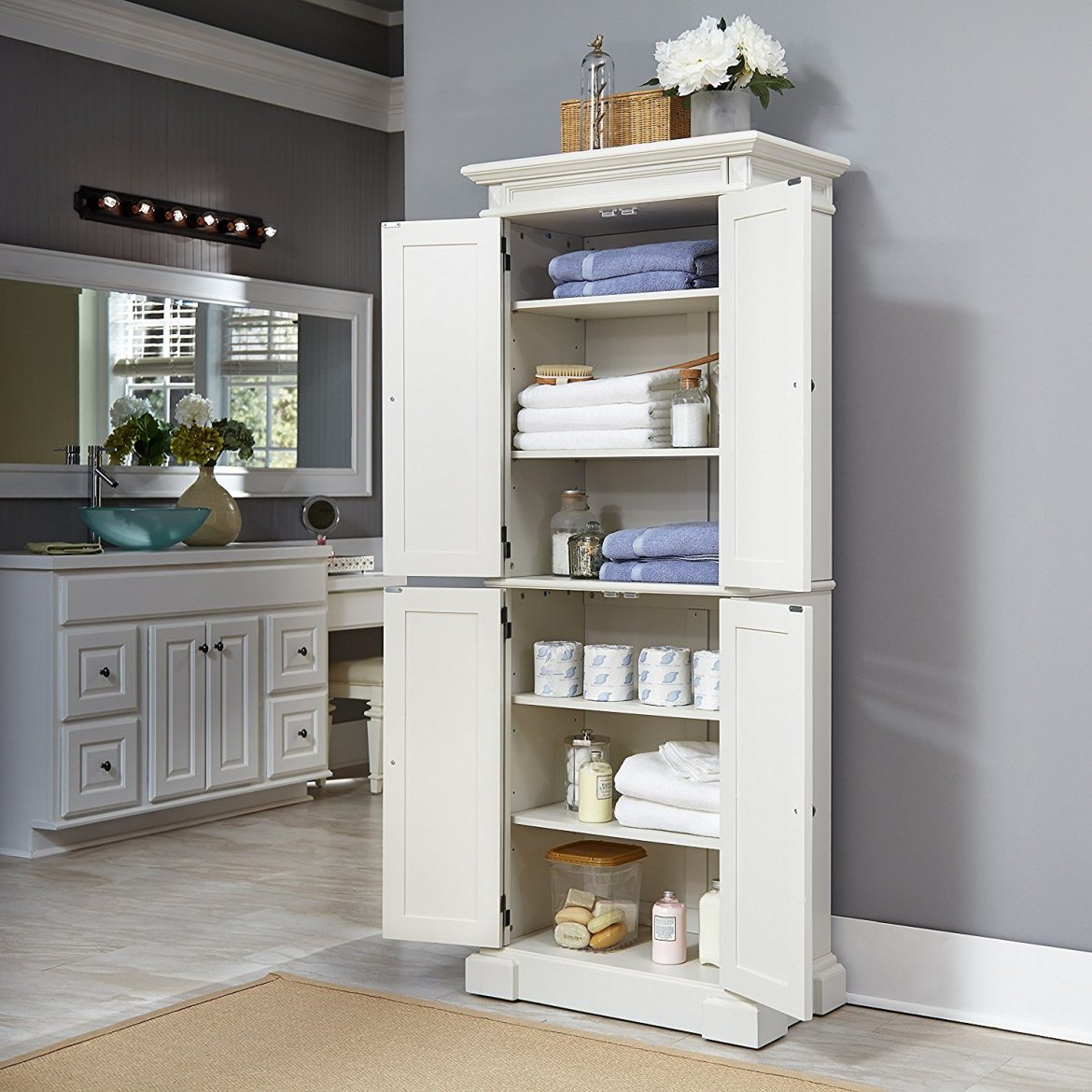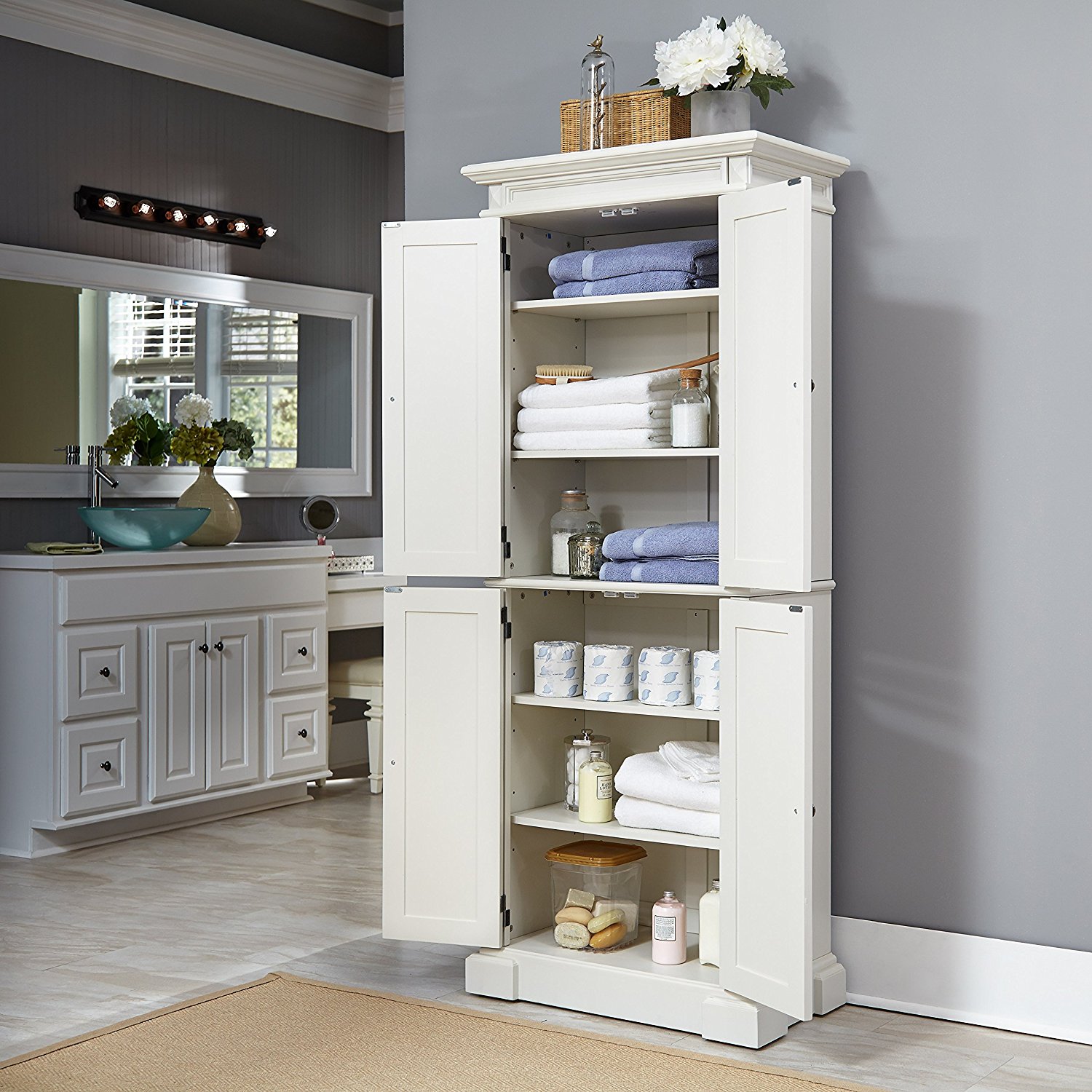 [Review] Home Styles Americana Pantry Storage Cabinet
First Look
Upon opening the box of our Home Styles storage cabinet, we saw that the manufacturer packaged and labelled the pieces properly. Even the screws were nicely packed. The instructions are easy to follow. There are many pieces to work with though. It would help if you take everything out of the box first and sort the similar pieces together. My husband did everything himself, taking him more or less 45 minutes to finish. There are plenty of pre-assembled pieces, so that made assembly much easier.
The cabinet had a chemical odor to it in the first few days. It soon dissipated and was barely noticeable after a week. I recommend you not to put in food that may pick up the smell. The doors of the cabinet line up well. They open and close with ease.
Do take note that the cabinet is not stark white. It is an off-white, a more beautiful shade that I prefer. Finishing on both the outside and the inside are great. The moldings and the minor details on the cabinet are impeccable.
It is one tall furniture, but the base is stable. I'm not worried about the cabinet losing its balance. It doesn't even wobble on our tiled floor.
Storage
I am pleasantly surprised with the storage room of this cabinet. I'm thrilled that I can also fit my kitchen appliances. I placed my blender, coffee maker, and crock pots on the upper shelves since I don't usually use them. My baking pans also went inside. On the lower shelves, I inserted several canned goods and other non-perishables.
The cabinet has freed up considerable space in the kitchen. Our kitchen has a small counter space with only a few drawers and cabinets. It didn't have room for all our kitchen appliances, so we had to keep a number of them in our garage. Now, I can keep them where they are within reach.
It is made of solid wood, so I'm confident about putting in heavy objects. I don't think the shelves would bend under the weight of the cans and appliances.
The Highlight
What I like most about this storage cabinet is its adjustable shelves. These allow you to custom the cabinet according to the size of your items. Each cabinet comes with 2 adjustable shelves. That's possible with the pre-set pegs on different levels of the cabinet. You can use them to achieve your desired height. For instance, I set up the shelf for my cans and made it shorter. That way, the top shelves can accommodate larger items.
A Must-Have in Your Kitchen
This storage cabinet will surprise you with how much you can fit in it. I've had this for almost a year, and it's still as sturdy and reliable as ever. It is an investment worth making. Plus, it makes an elegant addition to my kitchen. You won't regret getting this for yourself too. – Katrina C
---
Brand: Home Styles
Product: 5004-692 Americana Pantry Storage Cabinet
---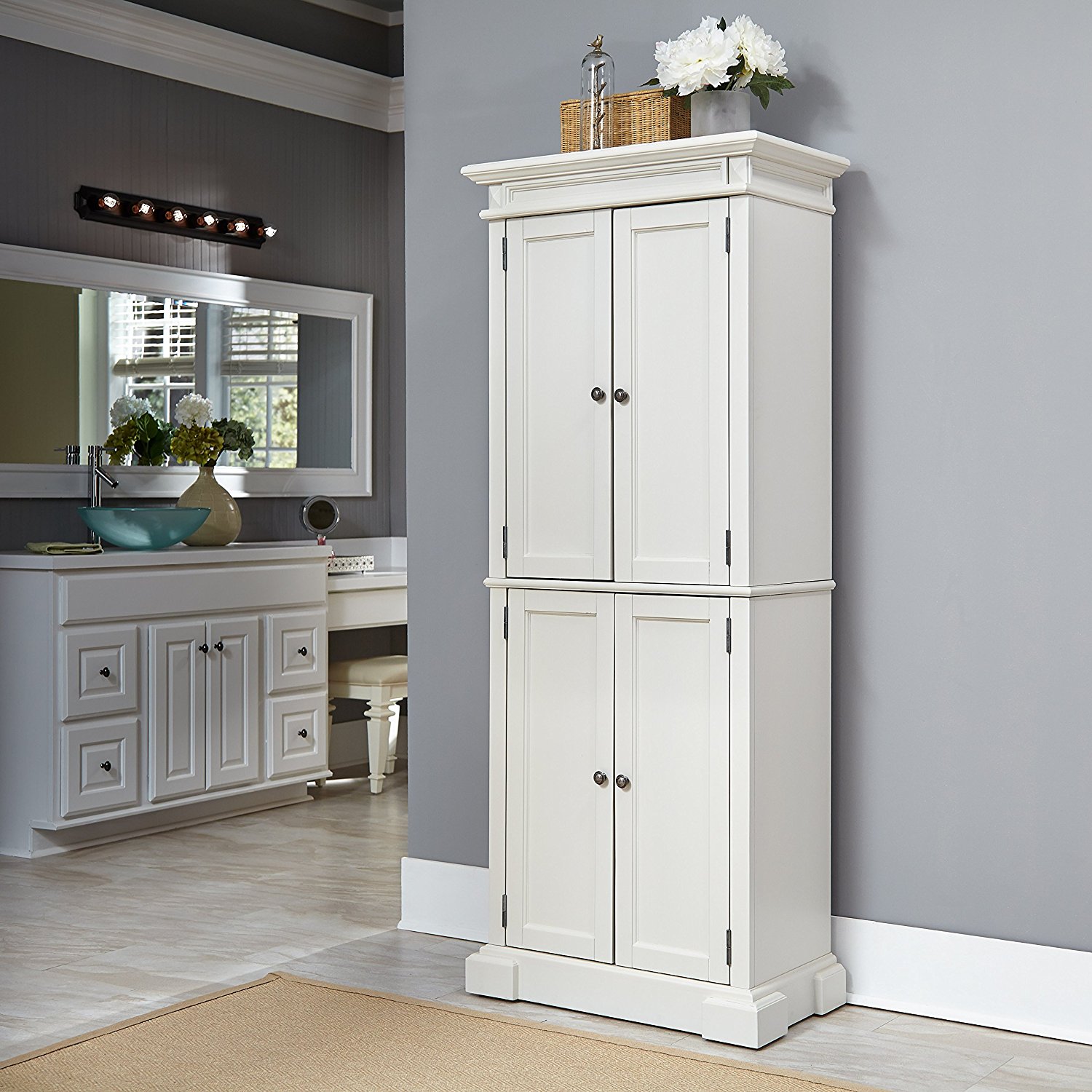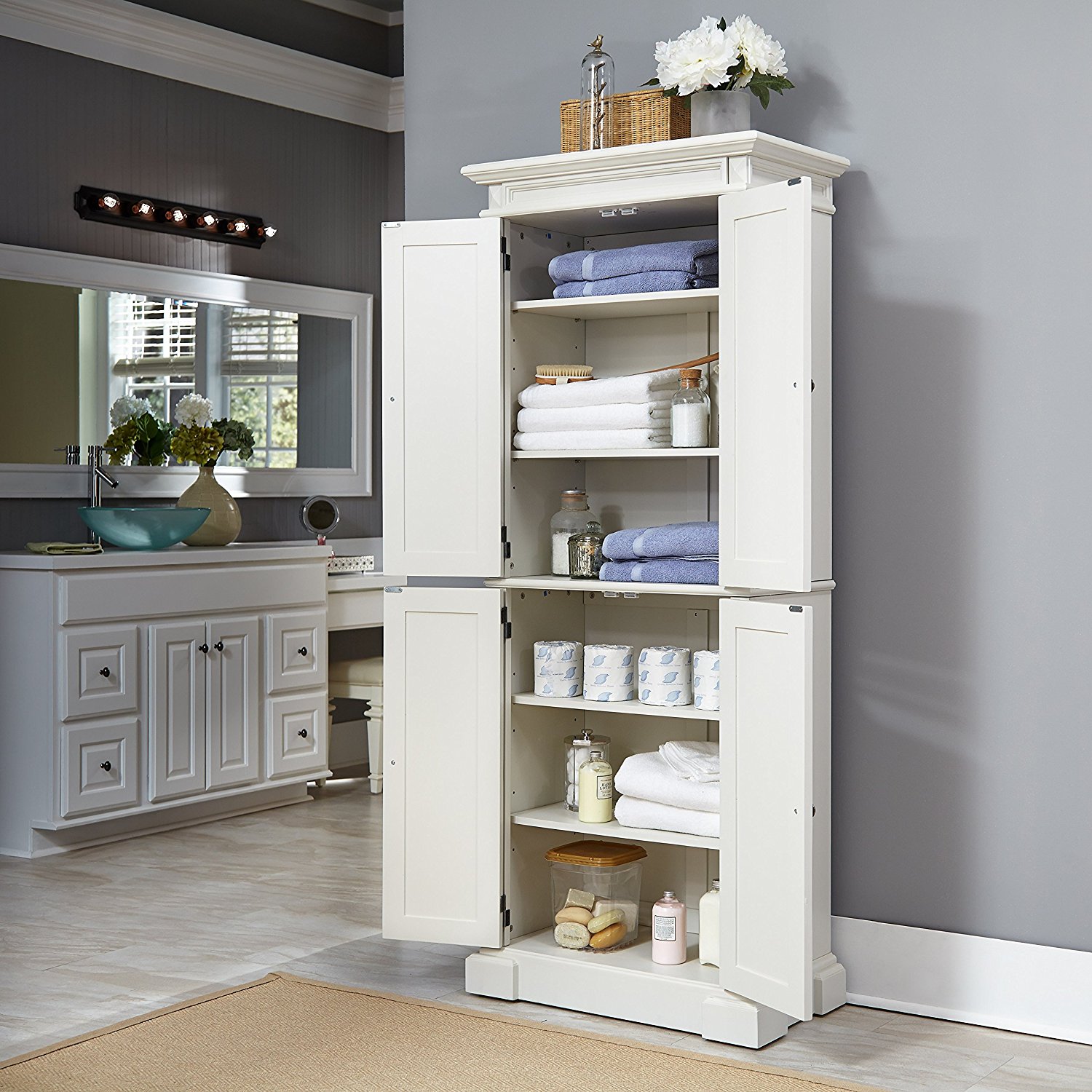 ---
Purchase the review product on Amazon Marketplace