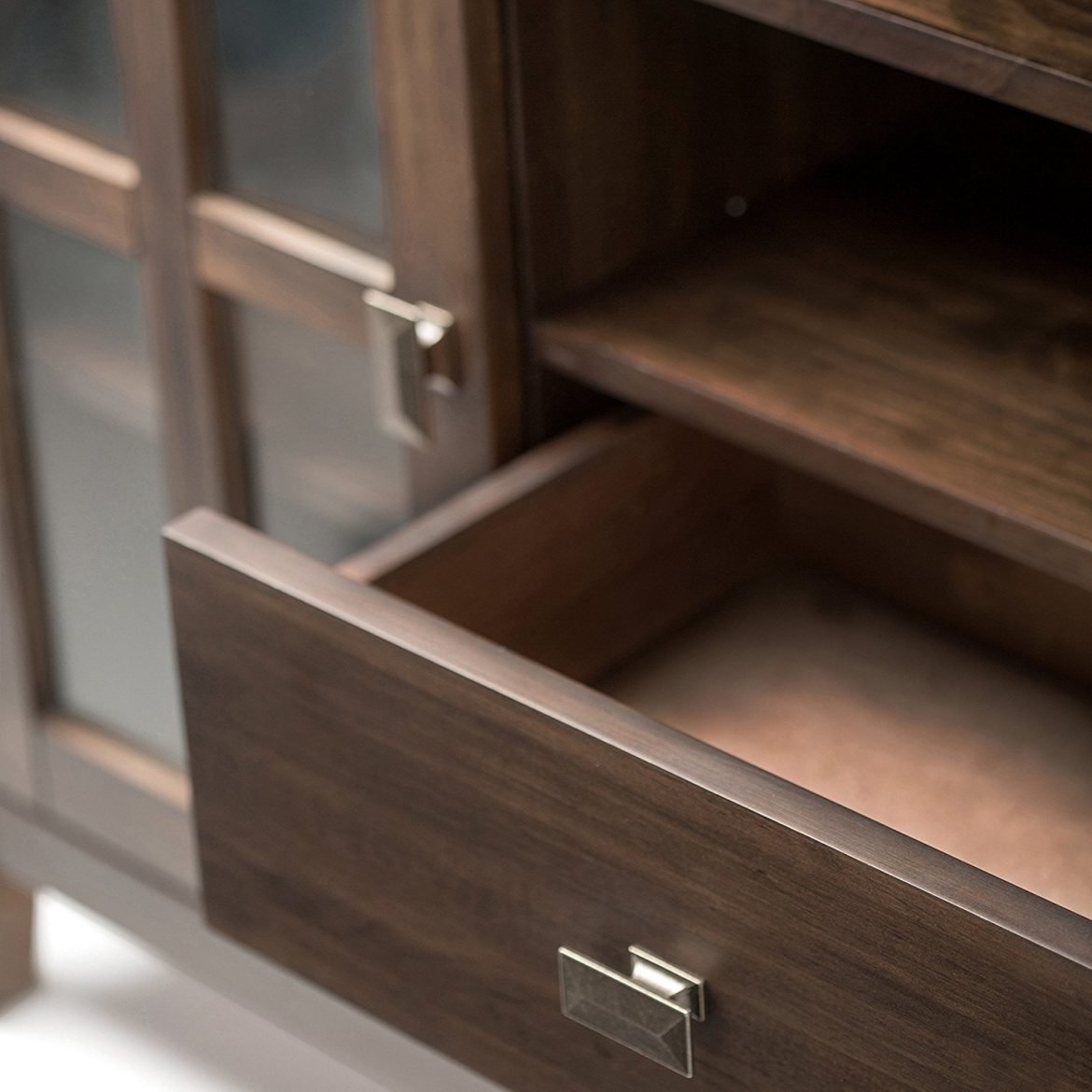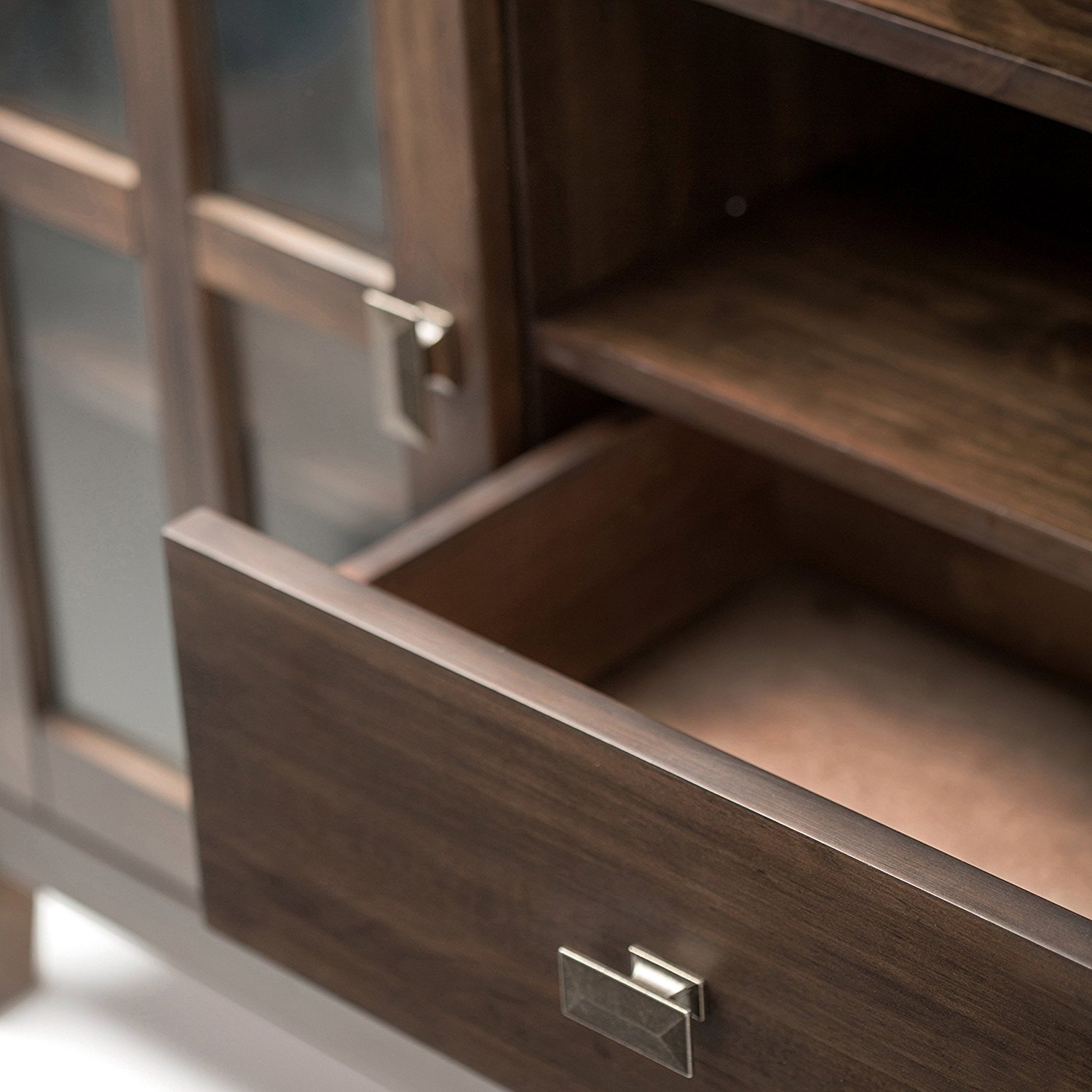 [Review] Simpli Home Artisan Solid Wood TV Media Stand
Assembly
First of all, I want to commend the company for a job well done in terms of packaging the TV stand. All the foams make it impossible to sustain damage during transit.
It felt as if I was assembling a furniture from IKEA. Don't get me wrong though. I'm comparing it with IKEA because of the simple instructions and labelled hardware. There is even a separate bag for the extra screws and nuts. It had taken me around 2 hours to finish the assembly. That includes a couple of breaks in between. I found lining up the doors for the cabinet quite difficult. However, I managed in the end. It is important that you take your time to do this step.
Function
The stand holds our 55-inch TV well. The width is just right. There is a safe distance from the TV to the end of the surface. I could even fit a pair of speakers on the sides. The stand is stable too, so I wouldn't have to worry about the TV falling off from the stand.
I love the open storage area in the middle. I set our DVD player and Xbox on it. There are two holes behind it, which are useful in organizing cords. There is also sufficient space around. That provides enough ventilation for gaming consoles and media devices. The drawers are handy for our remote controls. They are roomy enough that we have yet to fill in the cabinets. Our DVDs are in one cabinet. I'm thinking about moving a few books from my room and place it there.
The height is good too. Standing or sitting, I and my husband can still watch with no problem. It suits me because I would usually exercise while I binge-watch Netflix shows.
Quality
The description did say that the media stand is made of pine wood. It is more solid than anticipated. Before getting this one, I've looked around. The quality of the wood is much better than those I saw in stores. The price is definitely not bad for the topnotch quality.
The drawers slide out smoothly. The cabinet doors open and close properly. I love that the glass panels are made of tempered glass. I don't have to fret about my toddler breaking it. Aside from that, the glass won't shatter into shards if it does break for some reason.
Style
I got the TV stand in grey. It looks exactly as pictured. It is grey with a shade of brown, which highlights the grain of the wood. I especially love the vintage knobs that the drawers and cabinets came with.
My Two Cents
Although the company marketed this furniture as a TV stand, I believe this can be used under a mounted TV too. It can serve as a table for décors and an additional storage area. The thoughtful design of the media stand makes it an excellent addition to any living room. – Alex M
---
Brand: Simpli Home
Product: Artisan Solid Wood TV Media Stand
---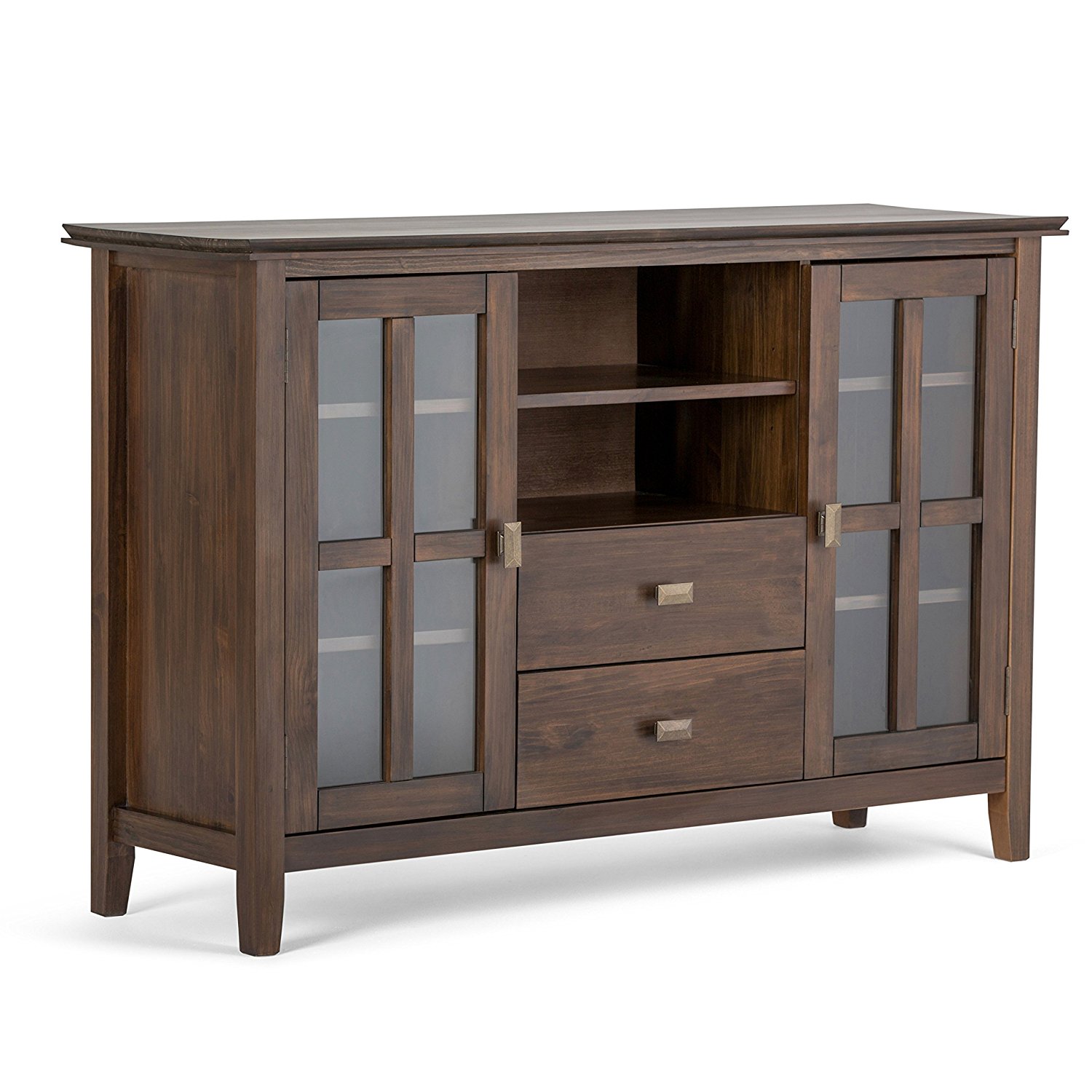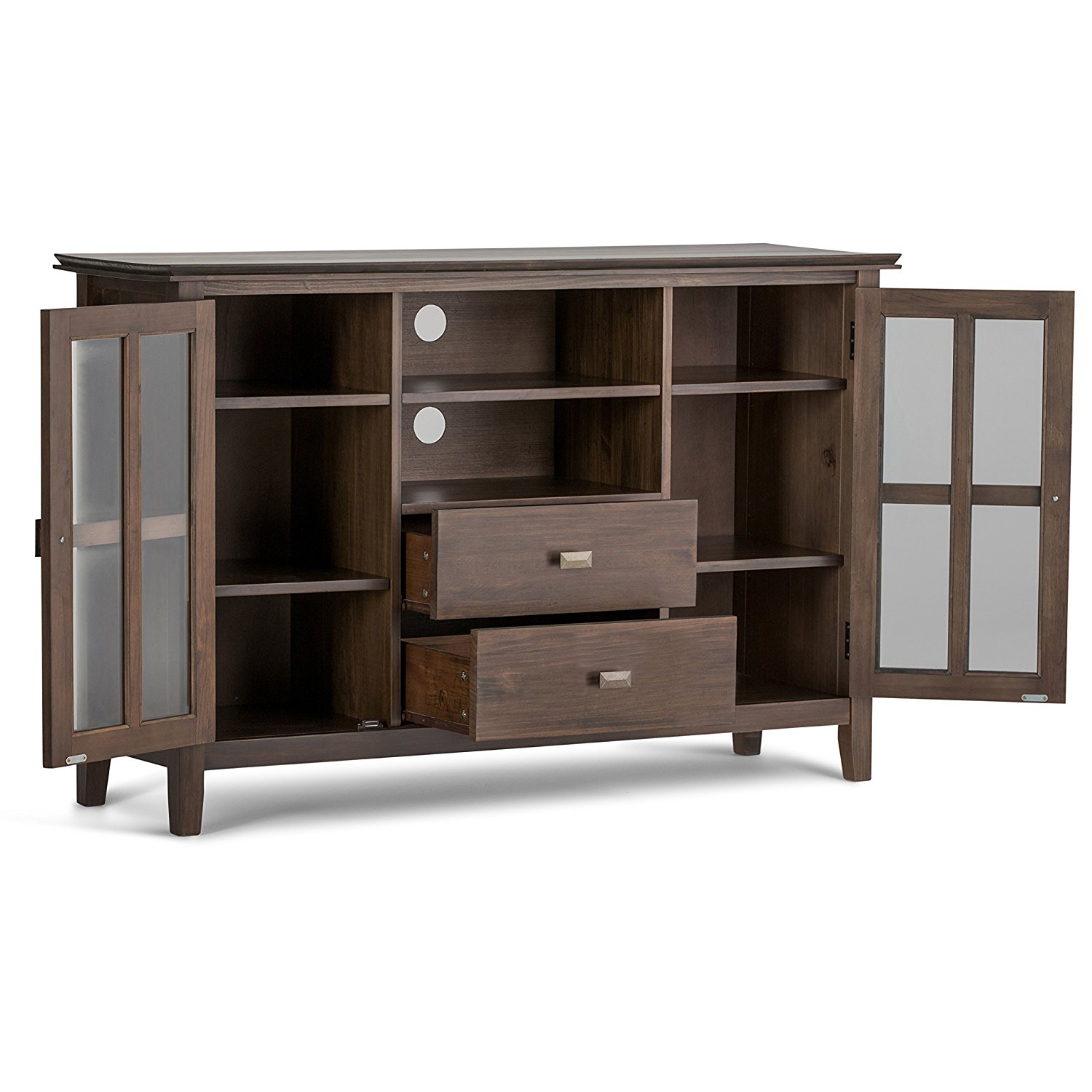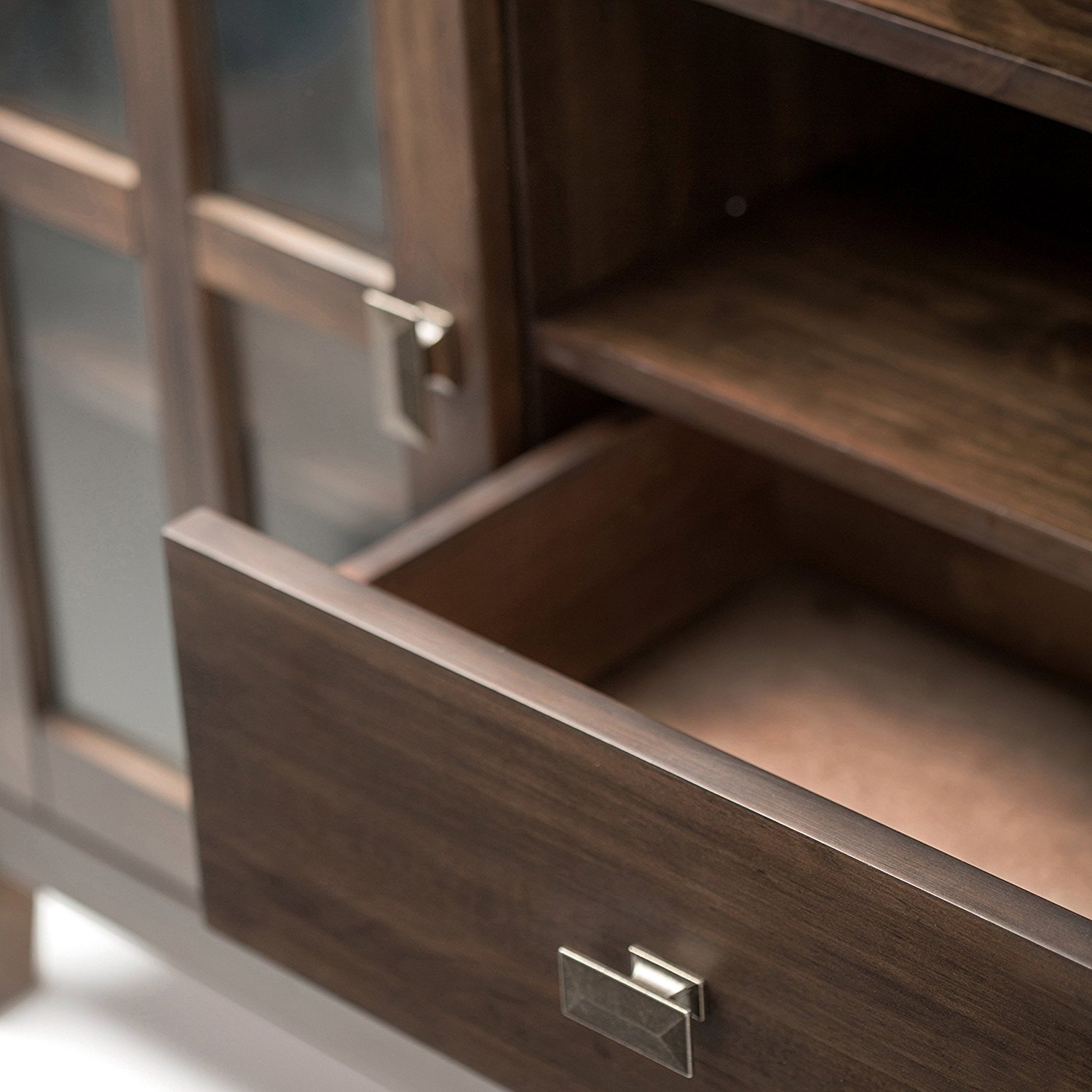 ---
Purchase the review product on Amazon Marketplace