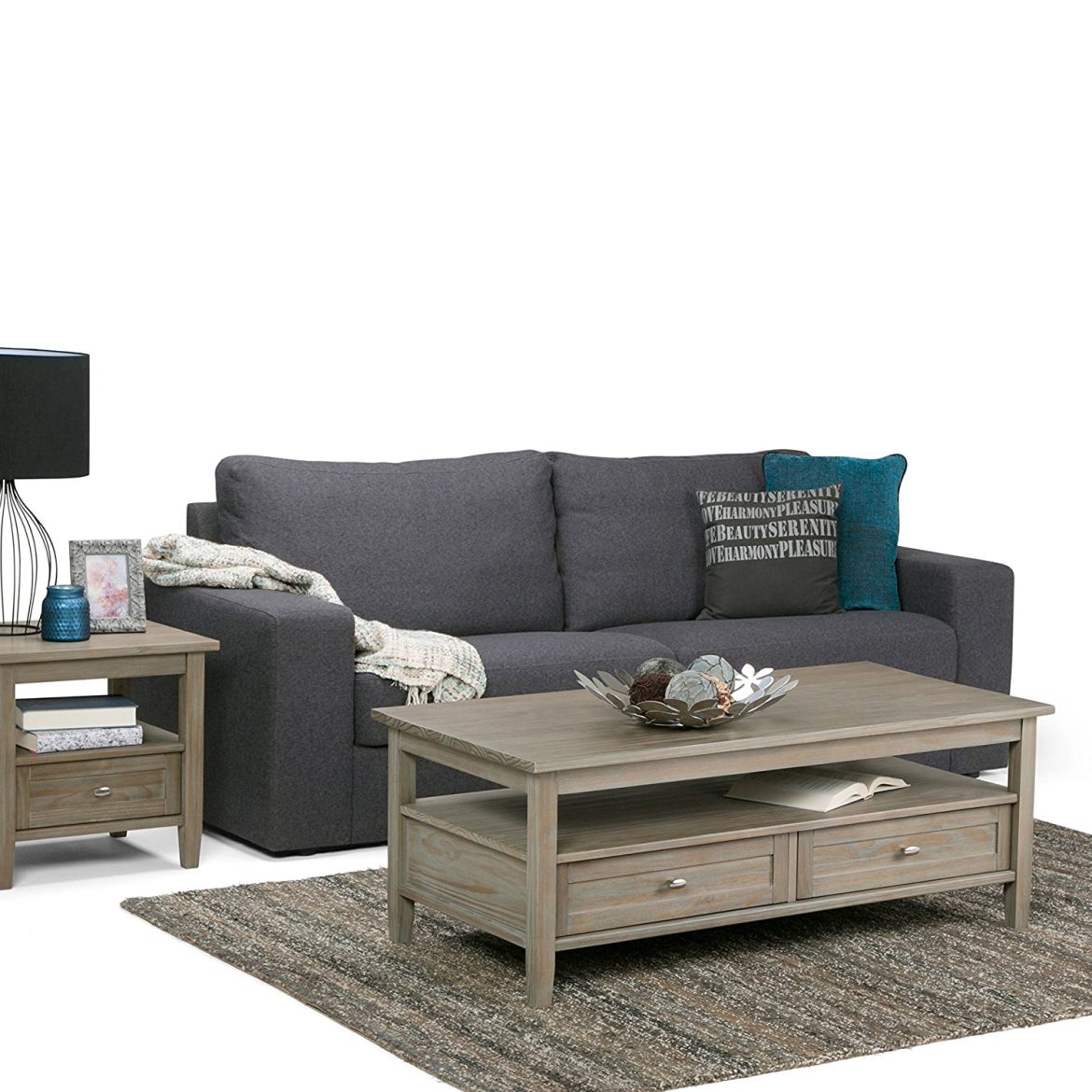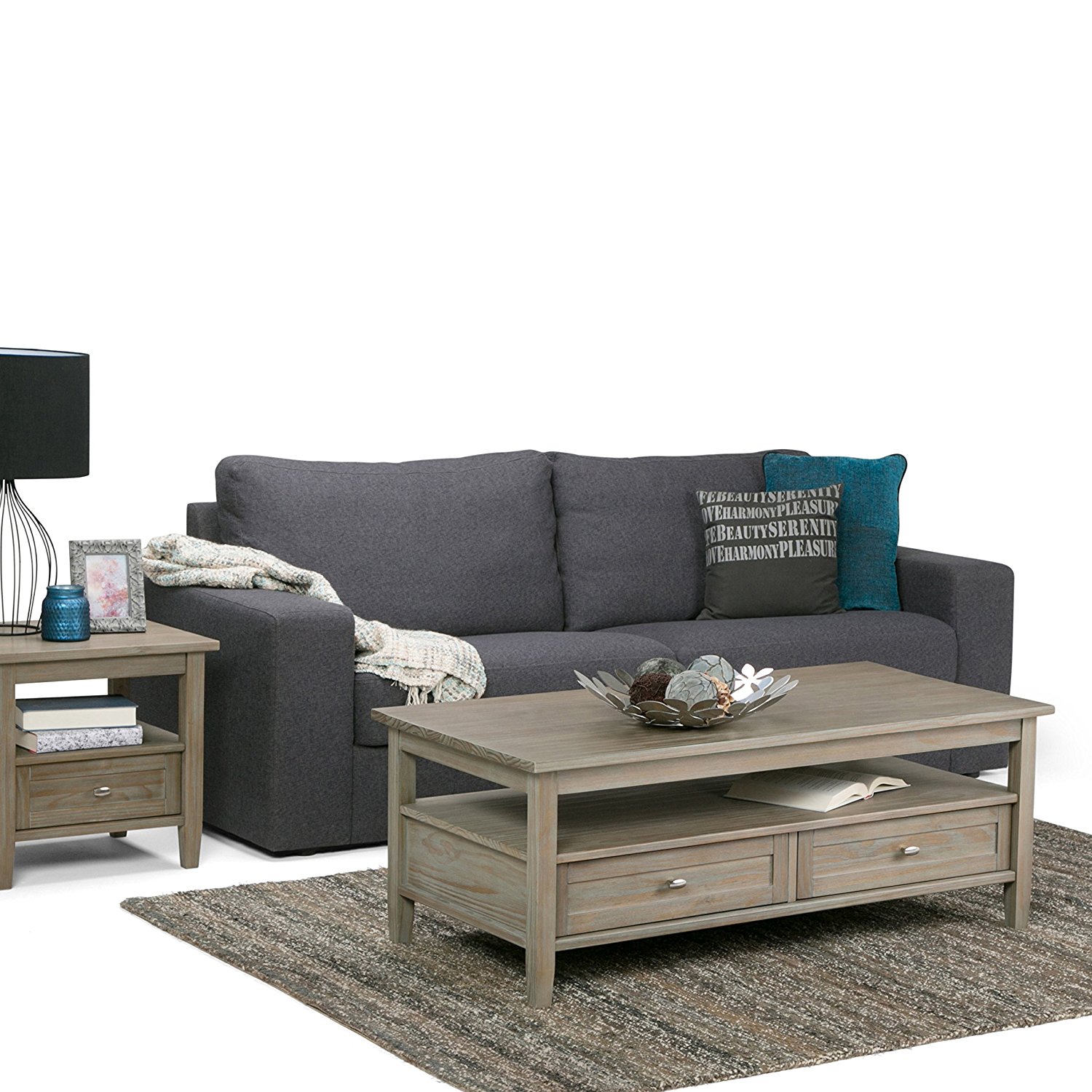 [Review] Simpli Home Warm Shaker Solid Wood Coffee Table
At first, I was skeptical to get this coffee table. I rarely bought something from the net that had no damage. I'm glad I jumped ahead and got this stylish and sturdy table.
Here, I'll provide my two cents on this coffee table based on 3 factors: assembly, storage, and durability.
Assembly
It didn't take me long to put this coffee table together. The instructions are easy to understand. It's such a relief that there are extra screws. I happened to lose one and I couldn't find it anywhere. The pre-drilled holes are spot on. All parts aligned with no trouble.
Storage
The tabletop is spacious. You can set many decorative items on the surface and still have space for your drinks or food.
There are 2 drawers with metal tracks that make them glide in and out. They are the right size for small items like my notepads and pens. If you don't want your things to make a mess on your tabletop yet you want them within reach, put them in the drawer.
The large open shelf is useful for my magazines. It's convenient to have them near our couch. I can read them while lounging in the living room. Although the shelf has an open design, you can barely notice what's inside. That's unless you take a close look at it. Both the drawers and the shelf work great in minimizing clutter.
The height of the coffee table is just right. The height allows my husband to rest his feet on top of the table. Being the neat freak that I am, I would always call him off.
Durability
The table really is made of solid wood – no pressboard or flimsy wood to worry about. This is an inexpensive coffee table, but the price had had no effect on the quality. It is sturdy. I'm confident that it would stay in our living room for years. It is certainly not the heirloom type, but I believe it will last. The surface does not scratch easily too.
The Bottom Line
The grey color and clean lines give the coffee table a rustic and casual look. It is a statement piece in our living room. Guests would notice it as they come in our house.
We did see this table in one store, and it is quite cheaper if you buy it online. Its size is optimal for small spaces. At the same time, it has adequate room for your decors and other items. Right now, I'm waiting for the end table from the same collection that I've just ordered. Get this coffee table for your living room, and you'll understand what the fuss is all about. – Ashley G
---
Brand: Simpli Home
Product: Warm Shaker Solid Wood Coffee Table
---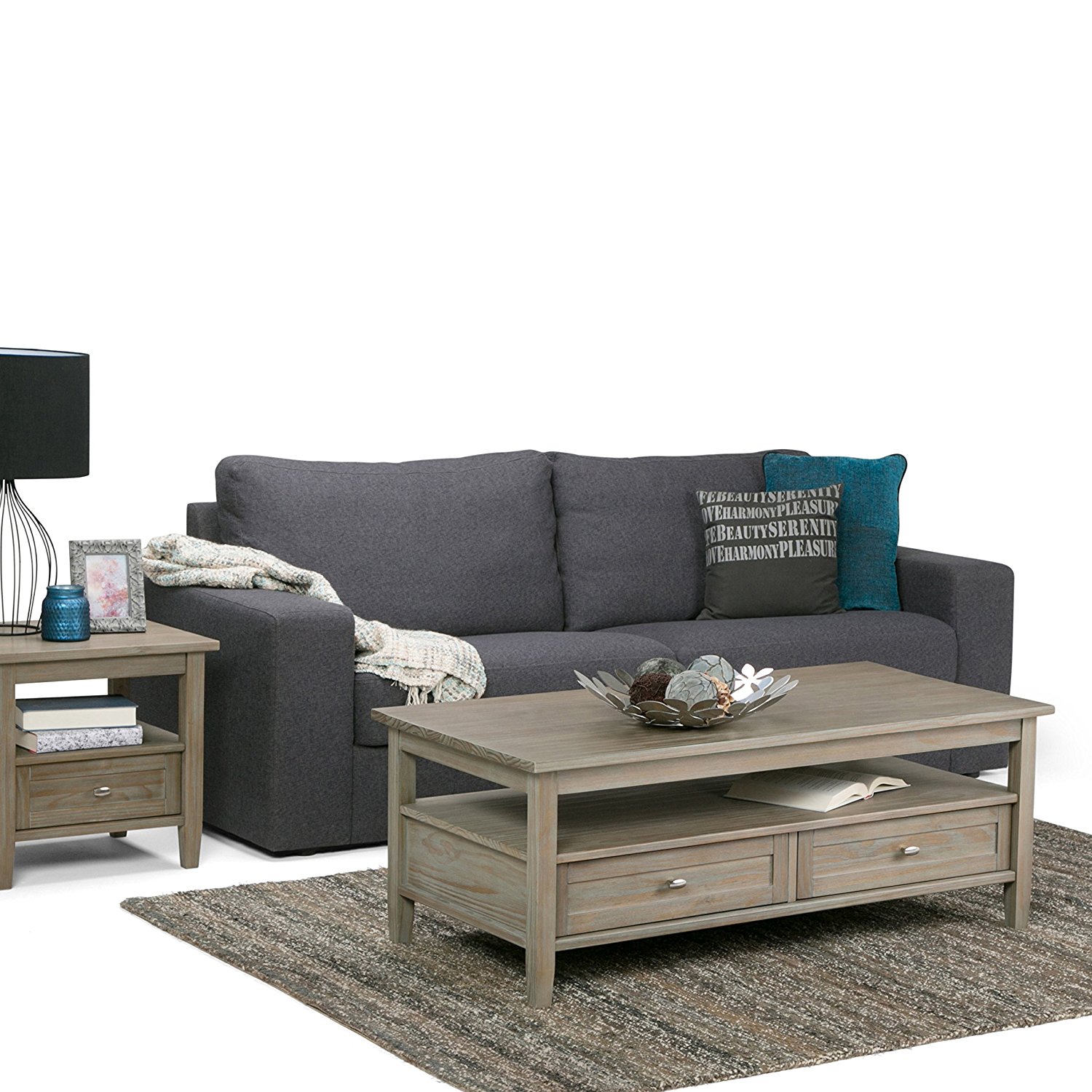 ---
Purchase the review product on Amazon Marketplace