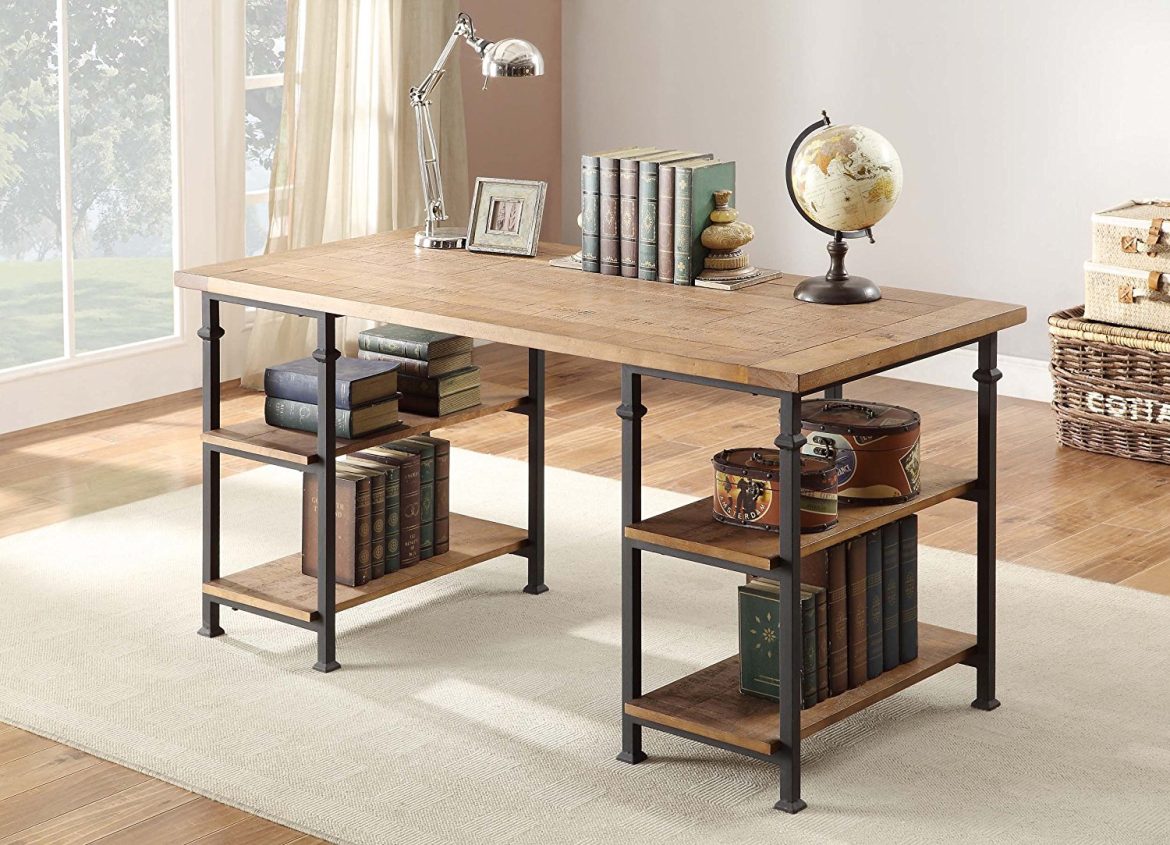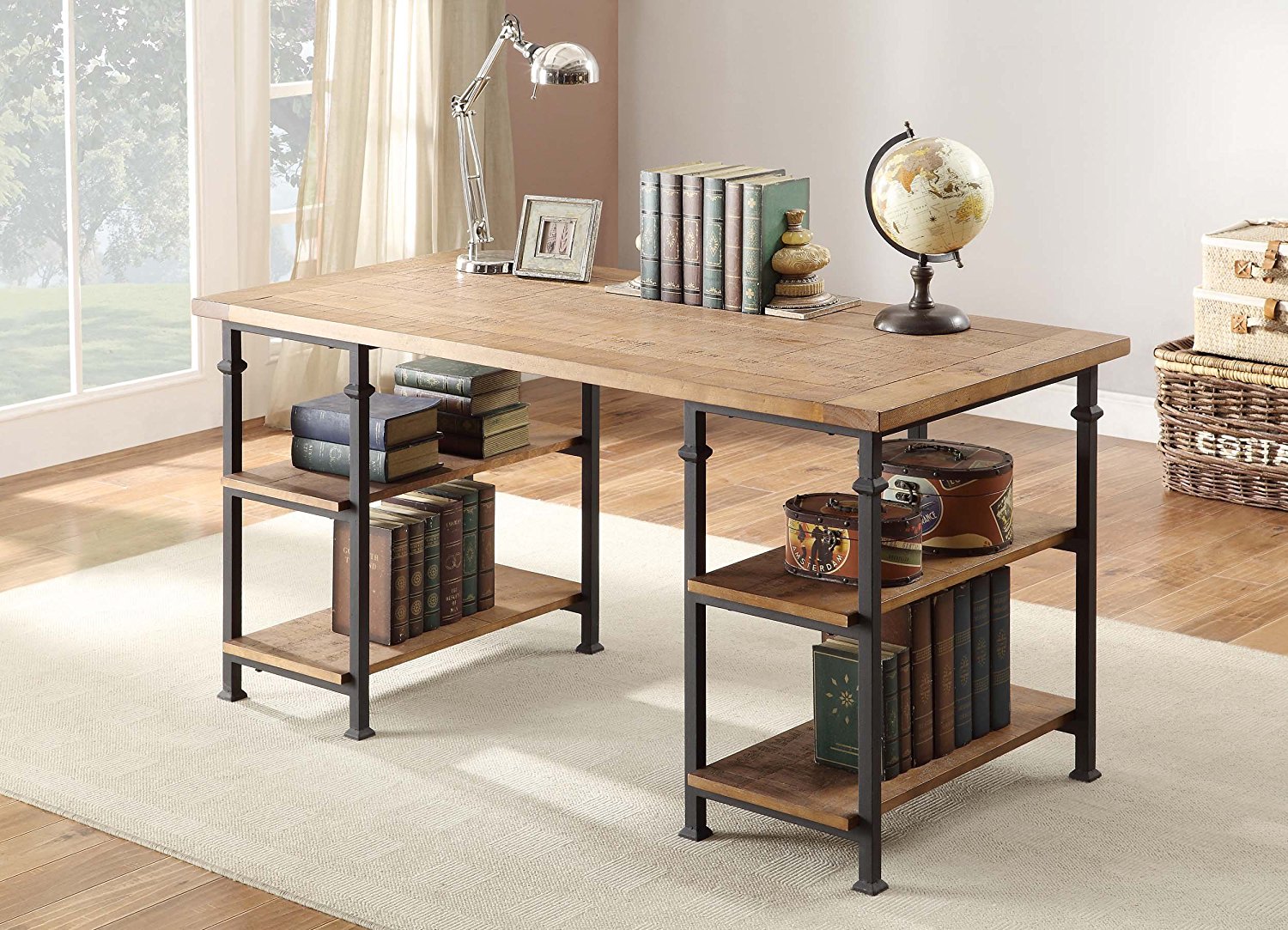 [Review] Home Elegance Writing Desk with Metal Finish
It's been 3 years since I started working from home. As a treat for myself, I wanted to buy a new writing desk. I was going for a large one to give me a wider workspace. I was at first hesitant to buy this table because it's much more expensive than my previous one. However, I've read a lot of good reviews for this. I decided to spend a little more to get a desk that would last longer. My decision was a wise one. Let me share why.
First Impression
Assembly was a breeze. The package included all pieces and hardware. Everything fit without issues. The wood components felt very sturdy. I'm impressed that the desk is made of solid wood. Years of buying furniture from Amazon has taught me that manufacturers usually use cheap particleboard for their products. The metal frame, too, feels durable. I expect firm support from the frame. There is a varnish smell, but that dissipated after a day.
Functional Work Table
The tabletop is spacious. I only have a laptop, but I see that the space can accommodate two monitors. I don't feel cramped up when I work. Plus, I still have space left to write or draw during my free time.
The shelves are open, and that's great because it gives you the freedom to set different-sized items. I bought bookends to hold my books. The height between the shelves is good, providing ample space for my larger books. You can also buy an organizer to hold your documents.
Stylish Writing Desk
I appreciate the combination of the wood surfaces and metal frame. It also has a beautiful wood grain that contributes to its expensive and stylish look. The desk looks exceptional with our hardwood floors, but I believe it would look elegant in any setting. It's a good-looking desk, and I intend it to stay that way. I always keep an eye on my two-year-old kid for fear that he might put crayon marks on the table!
The manufacturer seems to be going for a rustic feel, so much so that the surface is not smoothly finished. There is a bit of texture to it. If you're using this desk to write, make sure that you have something under your paper. I always write on my notepad, so I don't have any problem with it. Don't worry, there is no splinter on the desk.
Durable Desk
I expect this desk to last a long time. The strong metal base keeps the table steady. That's why the desk does not wobble at all. Since the surface is made of real wood, I'm not anxious about setting heavy objects on the table. I don't think the wood would bend under the weight.
The quality is downright amazing. If you ask me, spending a little extra for this one won't hurt. You won't regret it. – Jenny K
---
Brand: Home Elegance
Product: 3228-15 Writing Desk with Metal Finish
---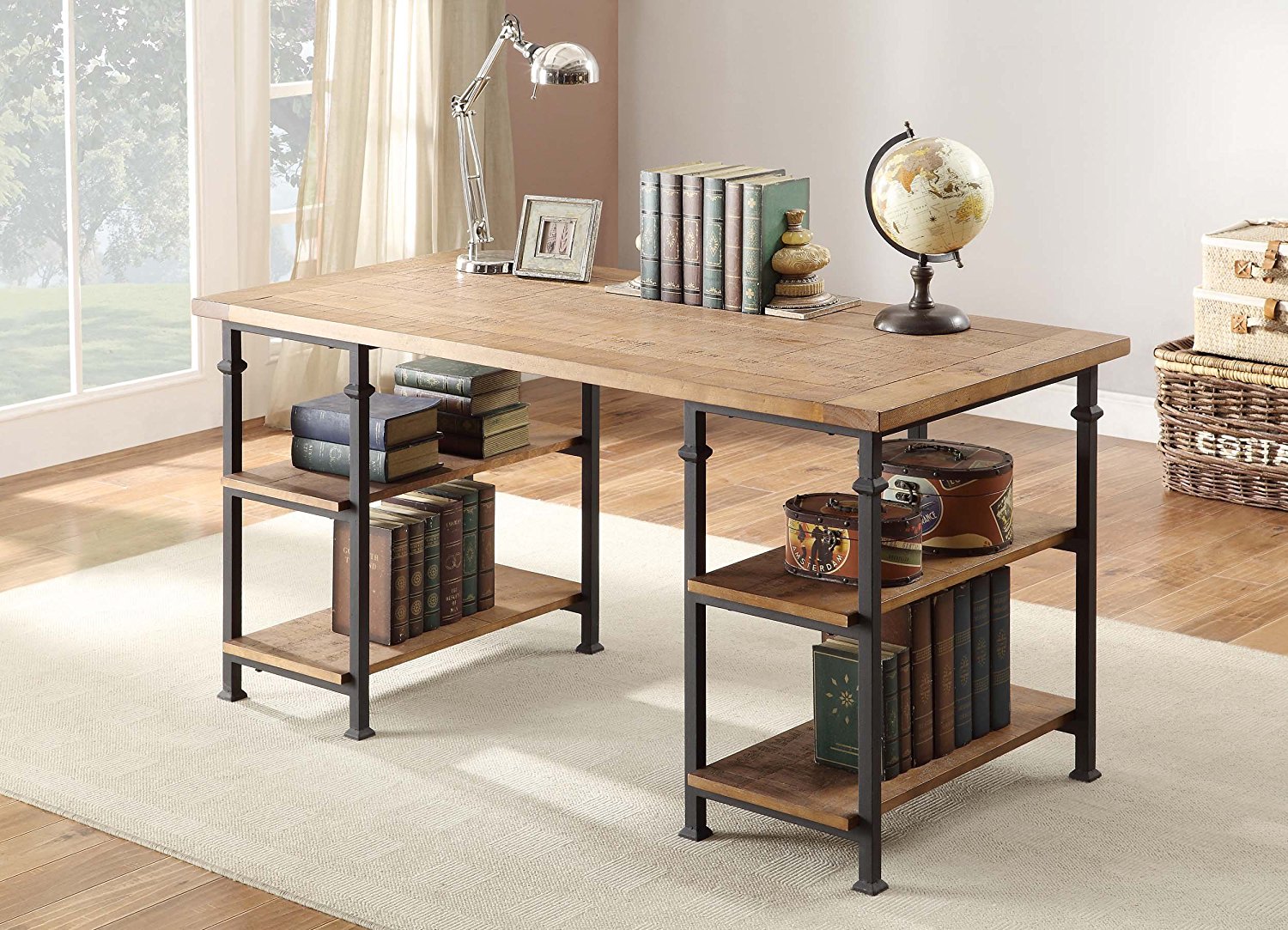 ---
Purchase the review product on Amazon Marketplace