[Review] LUCID Convertible Folding Foam Mattress Sofa
My First Thoughts
This folding mattress sofa came vacuum-sealed in what looked like a duffel bag. The bag can actually be reused for other items, but that there is no way you can use it to store your mattress. I got the mattress out of the bag and left it to decompress. Initially, I was worried that it might not expand all the way through. I checked the mattress after 24 hours, and it was still compressed on certain areas. However after about 48 hours, which the instructions indicate, and that did the trick.
Comfortable and Portable
The mattress has the right thickness, making it comfortable to use as a bed and couch. The comfort is a notch higher when the mattress is folded into an 8-inch twin XL bed. I'd like to leave it folded that way but alas, that can't be the case. Don't get me wrong though. I and my husband have had 7 months of good night sleep with the king bed.
As there is no frame to set this mattress on, I already expected that it would sit a little low to the ground. Nevertheless, when folded into a couch, the backrest is surprisingly high. That gives support to the back of my head. I like that it holds its shape and stays on as a couch if you like it to. It's not difficult to fold the mattress into a couch.
We bring this mattress with us during family trips with our relatives. We have quite a big family so most of the time, the beds are not enough to accommodate all of us. Once folded, it easily fits inside our car's trunk. The mattress has two handles, which make it easy to move it around the house.
Amazing Space Saver
I love that this convertible mattress sofa turns from a king bed to a thicker twin XL. In the afternoons, we have it folded into a twin XL so my 6-year old daughter can take a nap. That gives us ample space to walk around. Plus, we don't have to deal with a king bed constantly blocking our way.
Final Thoughts
This 3-in-1 folding mattress sofa has been the best choice we've ever made. Its versatility allowed us to get rid of our old couch and bed at the same time. Now, we have more space in our place than ever before.
Yes, it's at a higher price point than others. But take it from me, the mattress' quality will speak for itself. – Sabrina R
---
Brand: Lucid
Product: Convertible Folding Foam Mattress Sofa
---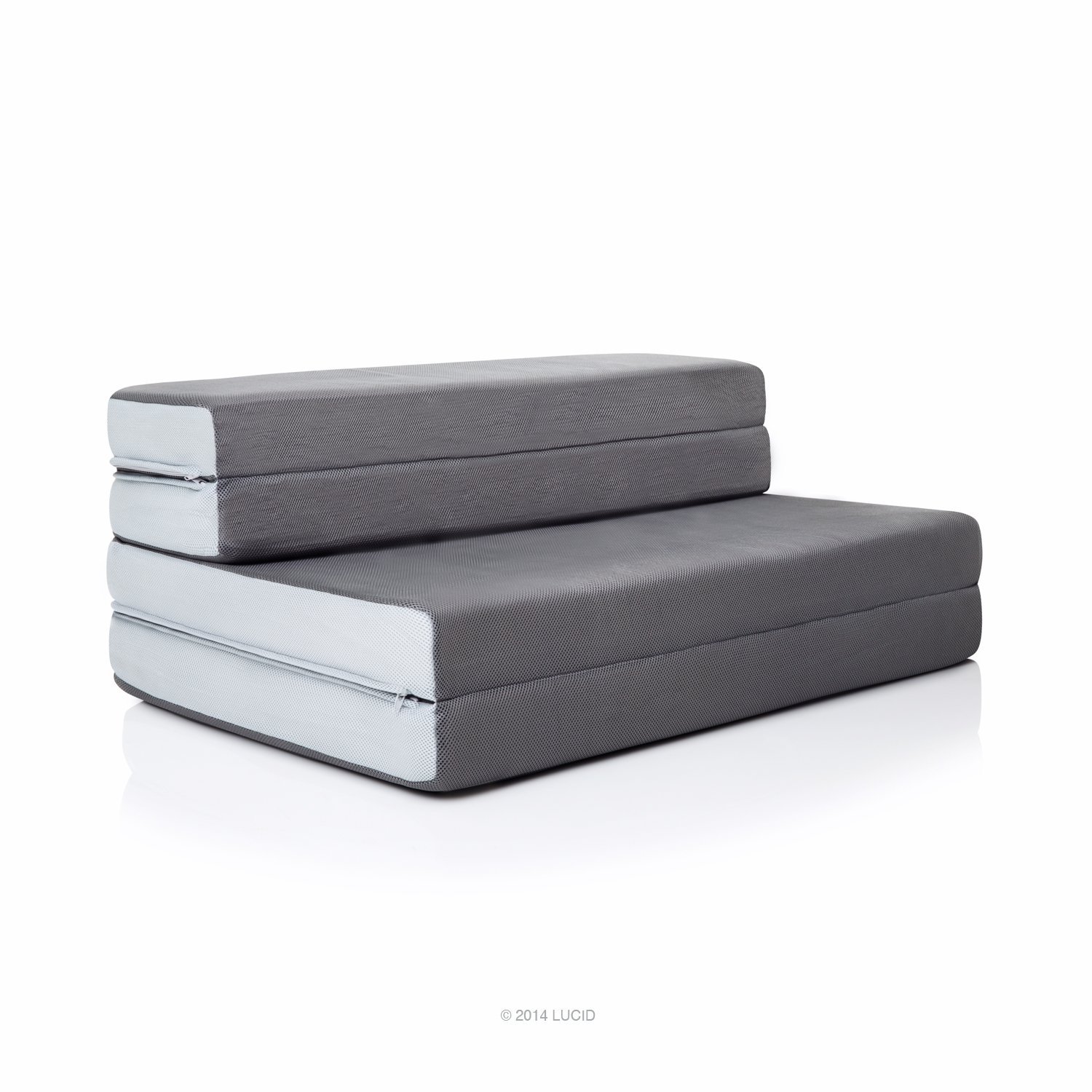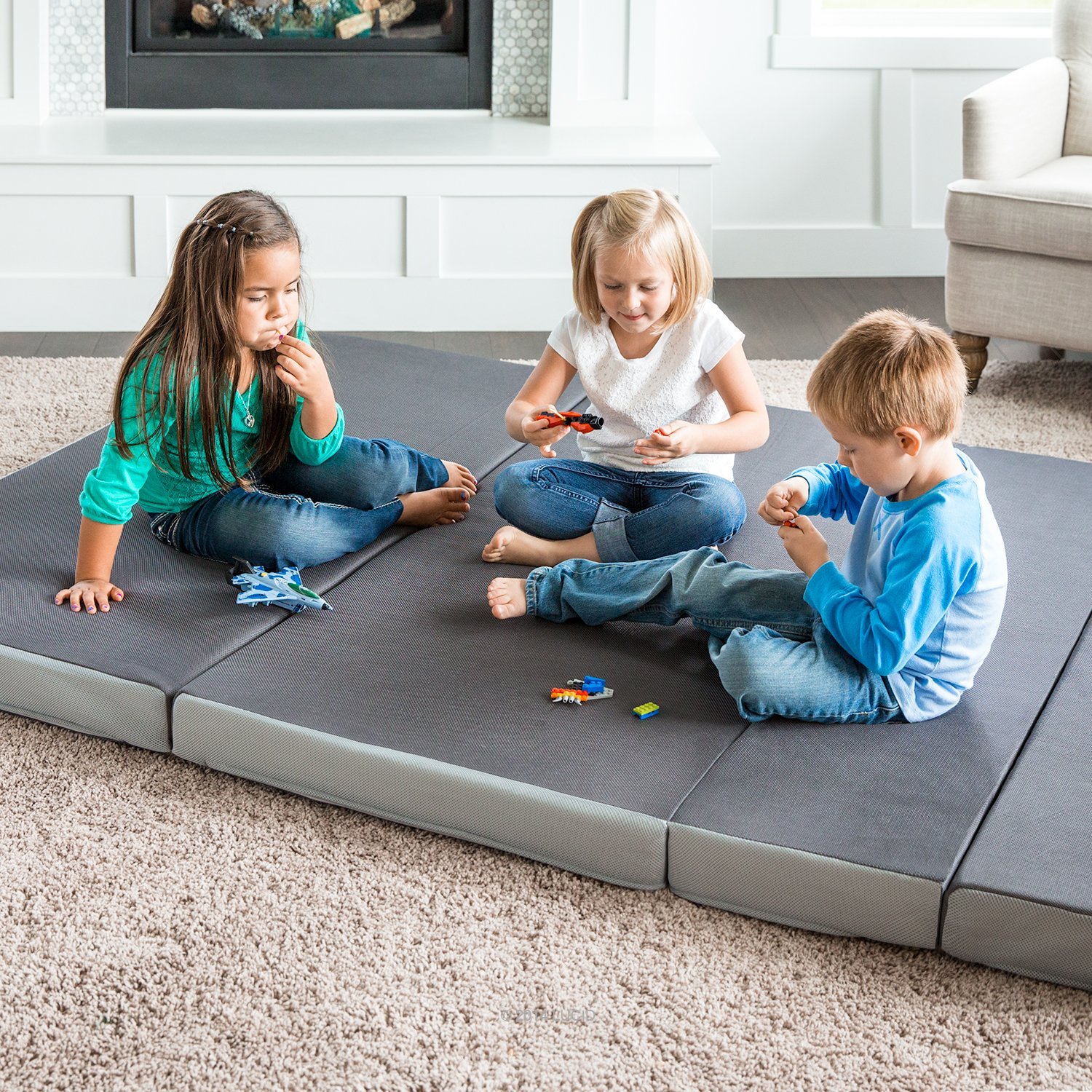 ---
Purchase the review product on Amazon Marketplace