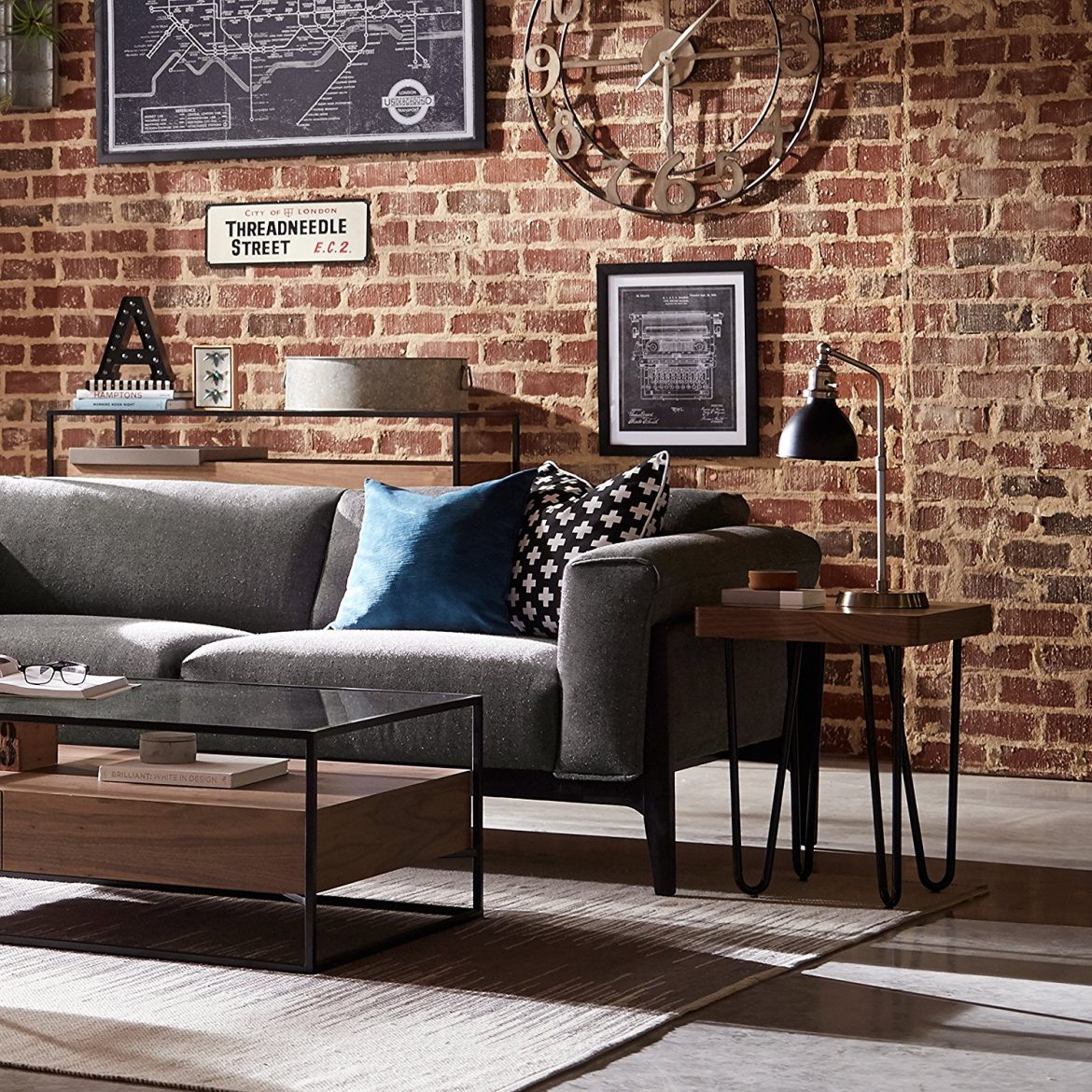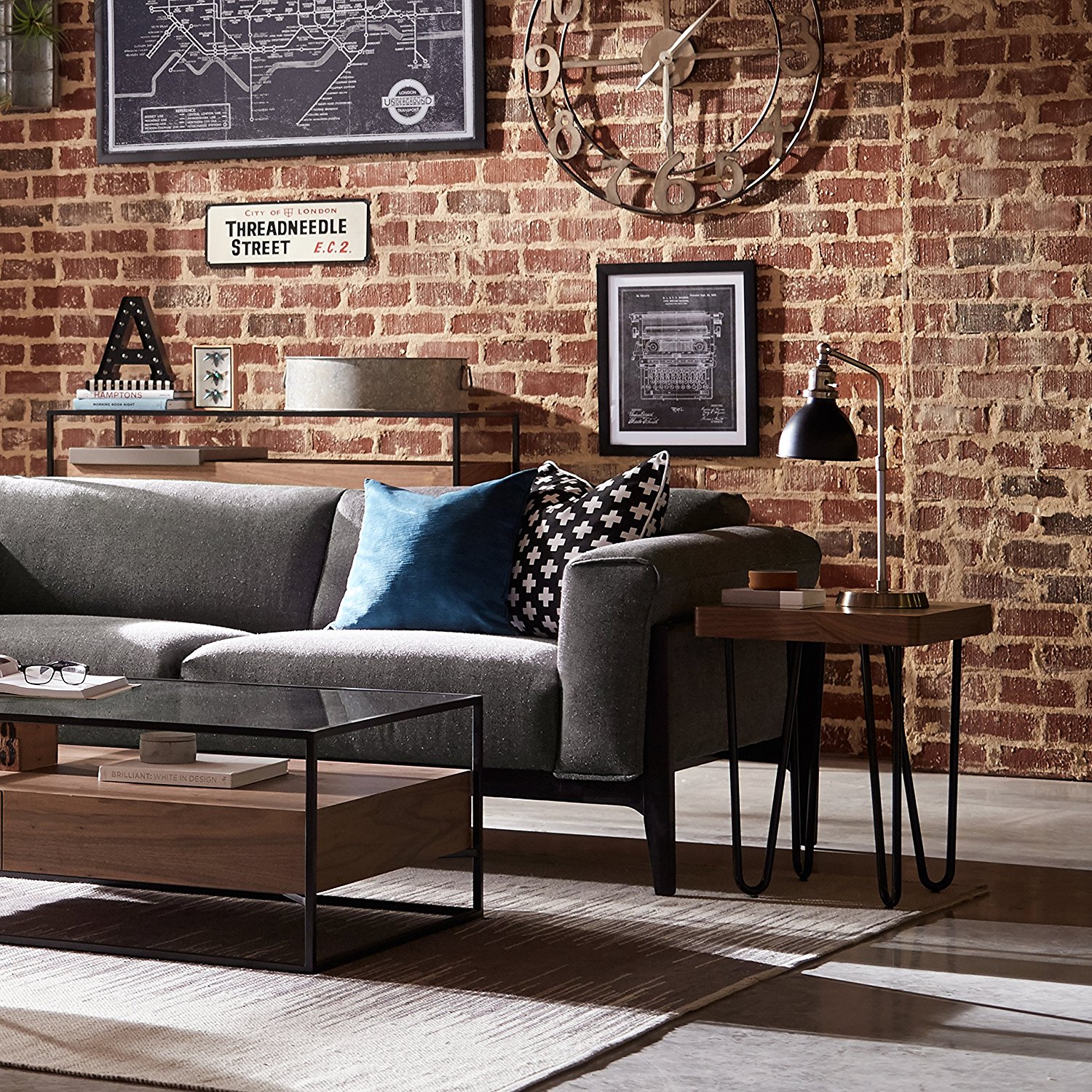 [Review] Rivet Pike Factory Industrial Table Lamp
First Things First
I got this industrial table lamp by Rivet to replace an old one that has fallen apart after several months. I was happy that the lamp arrived on time. It came in perfect condition. Almost all of the parts came pre-assembled. I only needed to secure the shade to the stand and insert the bulb into the socket. Yes, the box included an LED bulb – a big plus for me. There are 3 screws to hold the shade into place. After less than 3 minutes, I was off reading with my new lamp.
Function
I like how the switch is placed on the right side of the shade. It is readily accessible. I can also move the direction of the light up and down using the flat knob on top of the switch. I simply untighten the knob to set my desired position and tighten it again after. One thing I would like to add is a moveable arm. Nevertheless, I can just position the lamp in a way that best suits my need.
The bulb gives off a bright enough light for reading. It does not hurt my eyes. I think the black shade softens the light a little bit. If it's not as bright as you like, you can grab yourself a more powerful light bulb. Take note that you should use one with a maximum of 40 watts. You can also remove the shade if you insist.
The circular base provides stability to the lamp. It is wide, but not too wide that it occupies a large area on the end table. So far, the lamp has not fallen off our table yet. I'm very careful when I'm cleaning the living room. If I do move the table to vacuum the floor, I first set the lamp somewhere else. It's better to be safe than sorry.
Style
The lamp has an industrial charm to it that I absolutely adore. It creates a statement in my humble living room. Surely enough, it does not go unnoticed by guests. The lamp looks as though it came from a high-end furniture store. My guests and family couldn't even guess the price! The matte black shade is sophisticated. The brass arm and base looks vintage and more beautiful than pictured.
I'm planning to order another of this industrial table lamp. It's for our bedroom this time. I'm sure it would look great on our nightstand.
My Two Cents
This is an equally elegant and functional table lamp. It would work great for desks, end tables, nightstands, and even dressers. Because it has a classic look, you will find it easy to match it with your house's furniture and decors. It is inexpensive too. I highly recommend this to anyone looking for a lamp. In fact, I just did to my sister. – Helen M
---
Brand: Rivet
Product: Pike Factory Industrial Table Lamp
---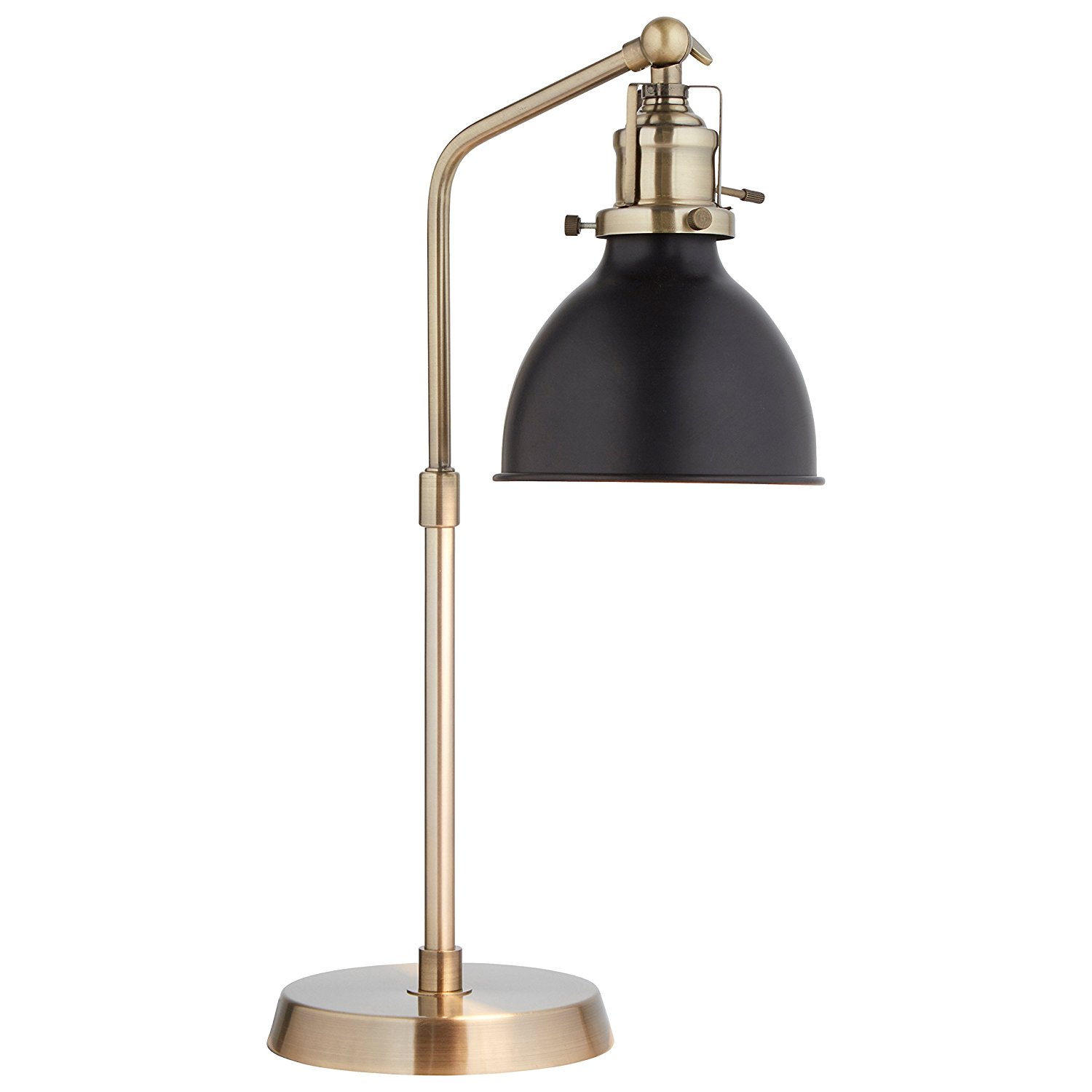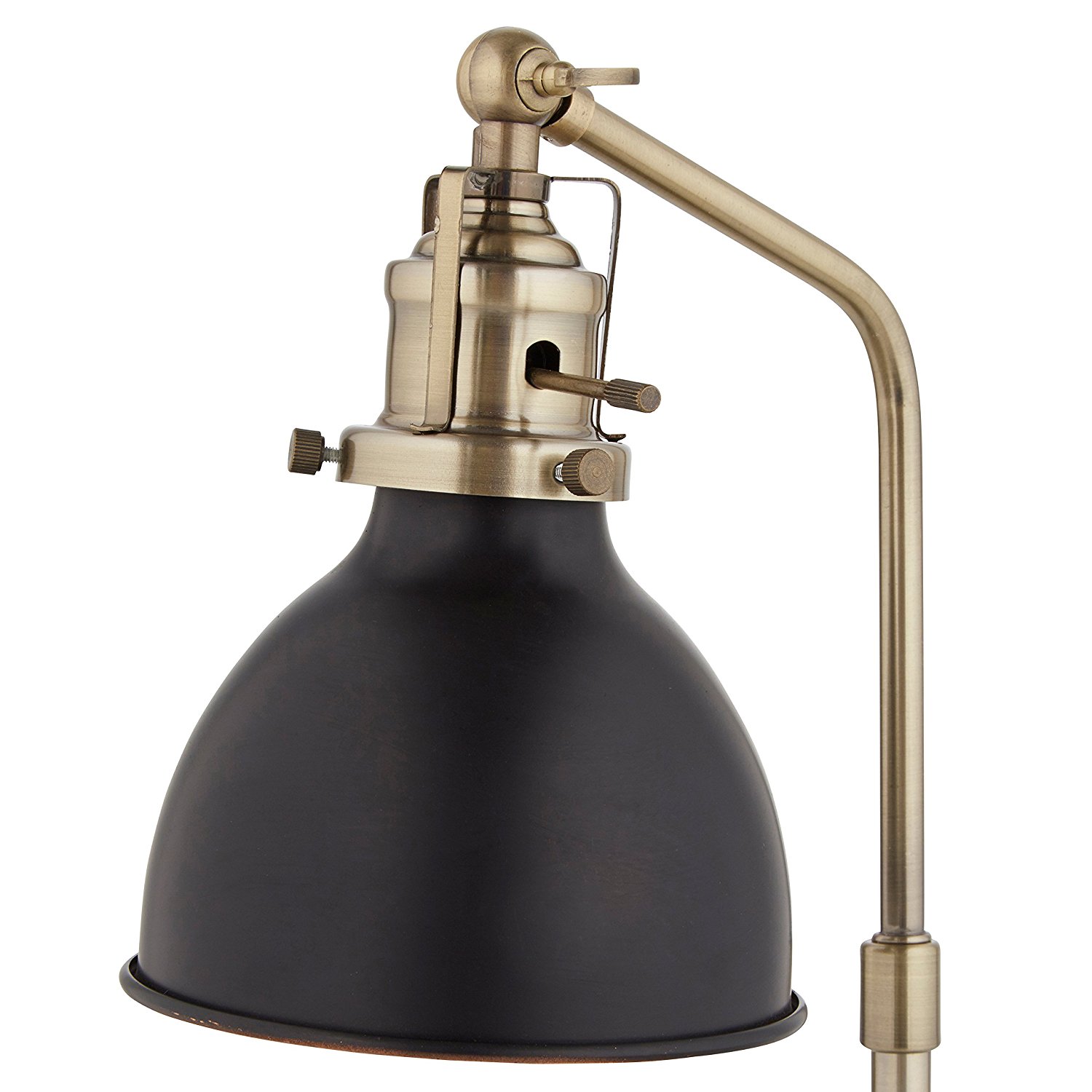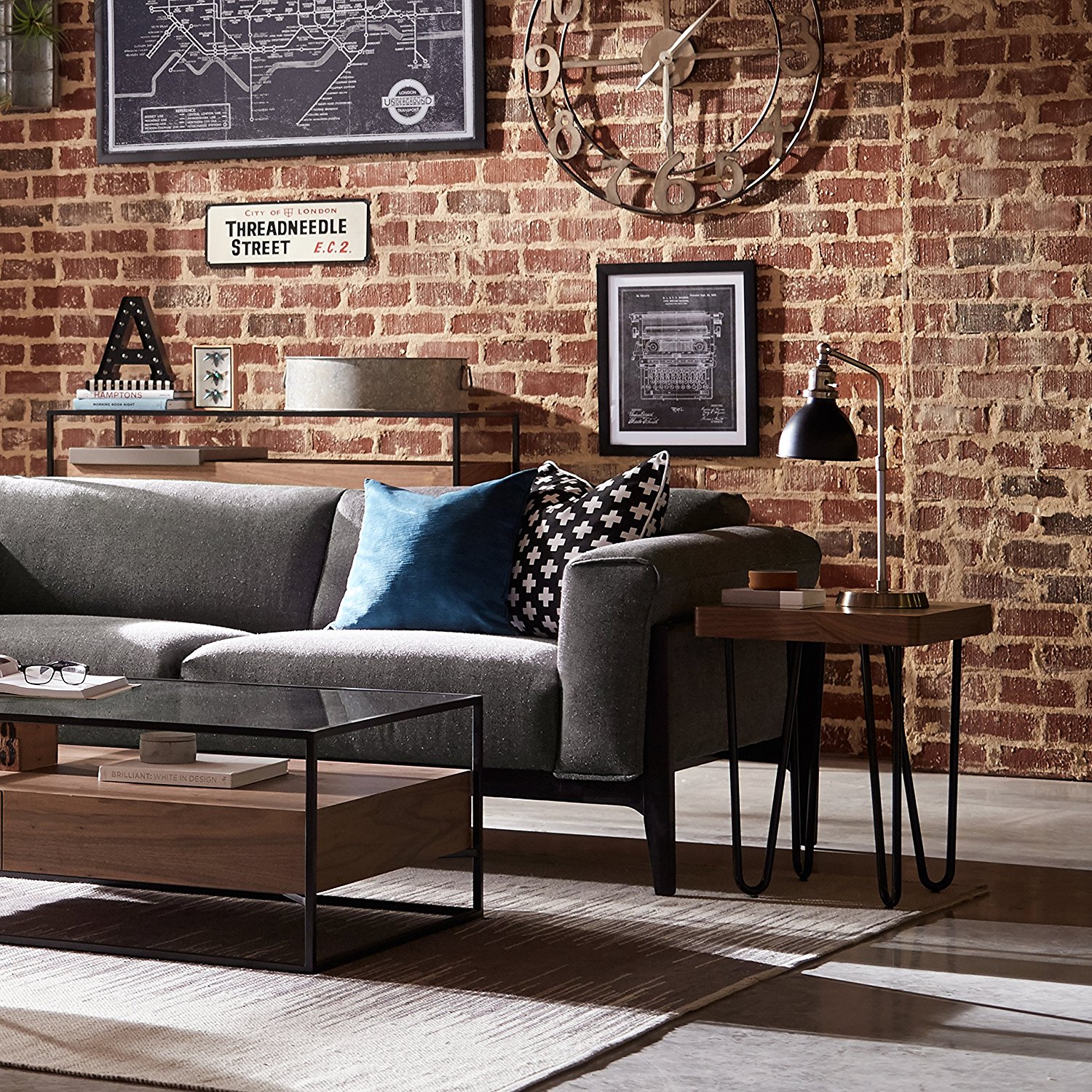 ---
Purchase the review product on Amazon Marketplace