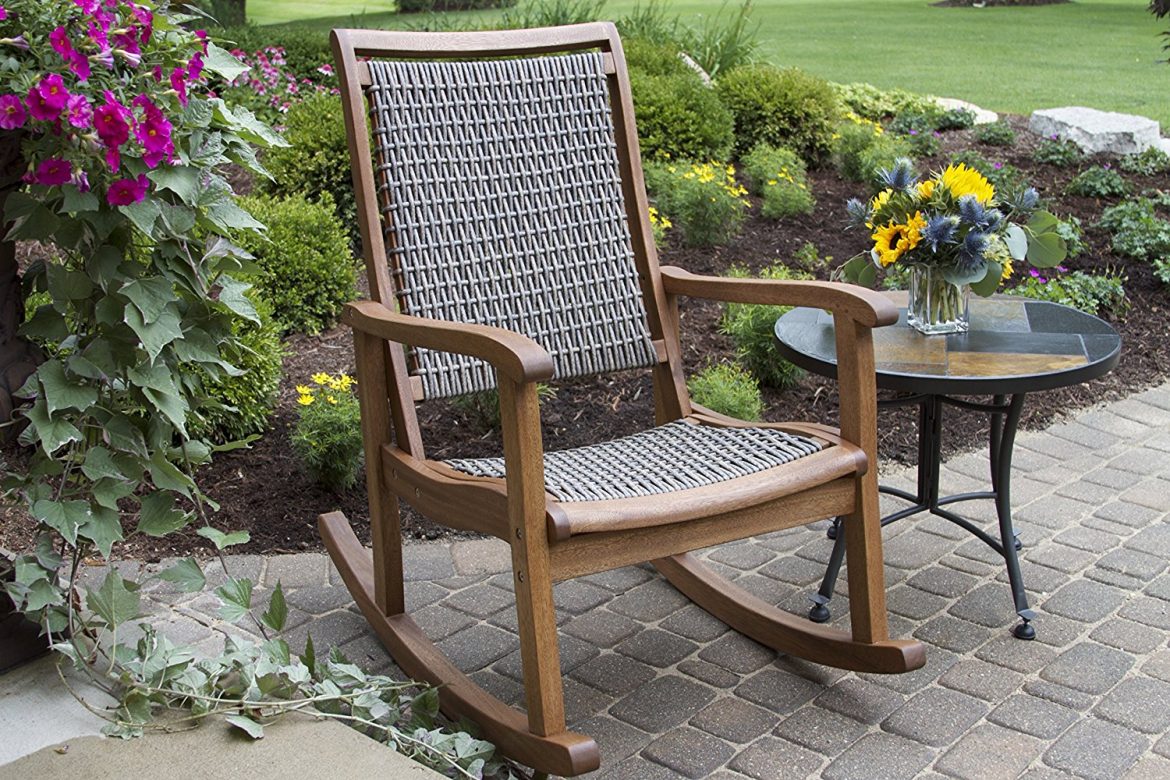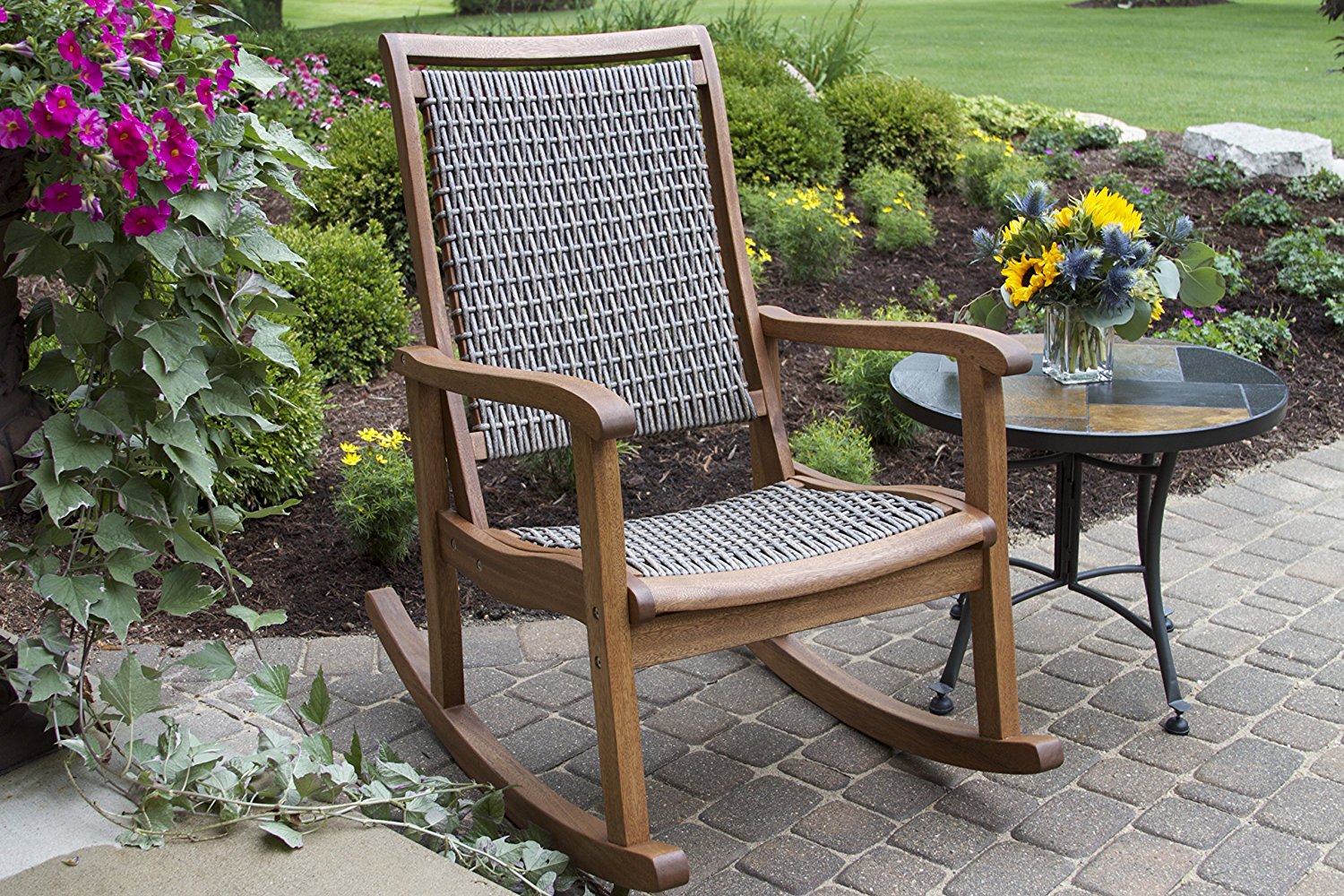 [Review] Outdoor Interiors Resin Wicker and Eucalyptus Rocking Chair
Assembly
When you start assembling your eucalyptus rocking chair, you will find a couple of misaligned holes, but that is easily addressed by following this tip. Put the bolts and screws all the way in only when you have everything in place. When I unpacked the parts, I saw that the wood is a lighter color than expected. I went straight to treating the wood with linseed oil. Turns out, you only need to rub oil and the wood would turn into a beautiful dark brown color. The wood grain looks more pronounced.
I highly recommend that you apply the oil onto the parts before putting them together. You will have a hard time treating the parts after the assembly. Plus, you might miss some areas. I intend to use the linseed oil twice a year as recommended by the company to maintain the beauty of the eucalyptus wood.
Comfort
The resin wicker is comfortable to sit on. It doesn't hurt my back either. The chair rocks smoothly too. That's why reading while rocking the chair does not bother me at all. The bottom has a nice long arc that allows for a pleasant rocking motion. On cool afternoons, the relaxing rocking can easily put me to sleep.
My husband got envious, even telling me that I should have told him that I was ordering this eucalyptus rocking chair. I recently ordered one for him, and I intend to keep it as a surprise for his upcoming birthday. I'm sure he'll love his birthday gift.
Design
The resin wicker complements well with the eucalyptus wood. Craftsmanship is commendable and the dimensions spot on. I have ample room to sit, same with my husband who is on the heavy side. The height is just right, so I can rest my head as I rock this eucalyptus rocking chair.
One minor thing I don't like about it is the visible bolts. You can see them on different parts of the chair when you're up close. Anyway, that's not a deal breaker.
Durability
The wicker is tougher than expected. It is actually thicker compared to those on other wicker furniture I've encountered. I have this eucalyptus rocking chair on our porch, so sunlight would occasionally hit it. Even so, it seems like the chair would last for years especially when you regularly treat it with linseed oil.
My Two Cents
I saw this particular product in a furniture store downtown, and it was much expensive there. Save money and buy online. You're practically buying the same item but for a fraction of the price. And if you're lucky, you might snag this chair at a discount. I bought this at the original price, but I didn't mind the price at all. I know it is a bit more expensive compared to the other rocking chairs sold on Amazon. I figured it's worth paying for a chair I'd sit on every day. – Janice L
---
Brand: Outdoor Interiors
Product: Resin Wicker and Eucalyptus Rocking Chair
---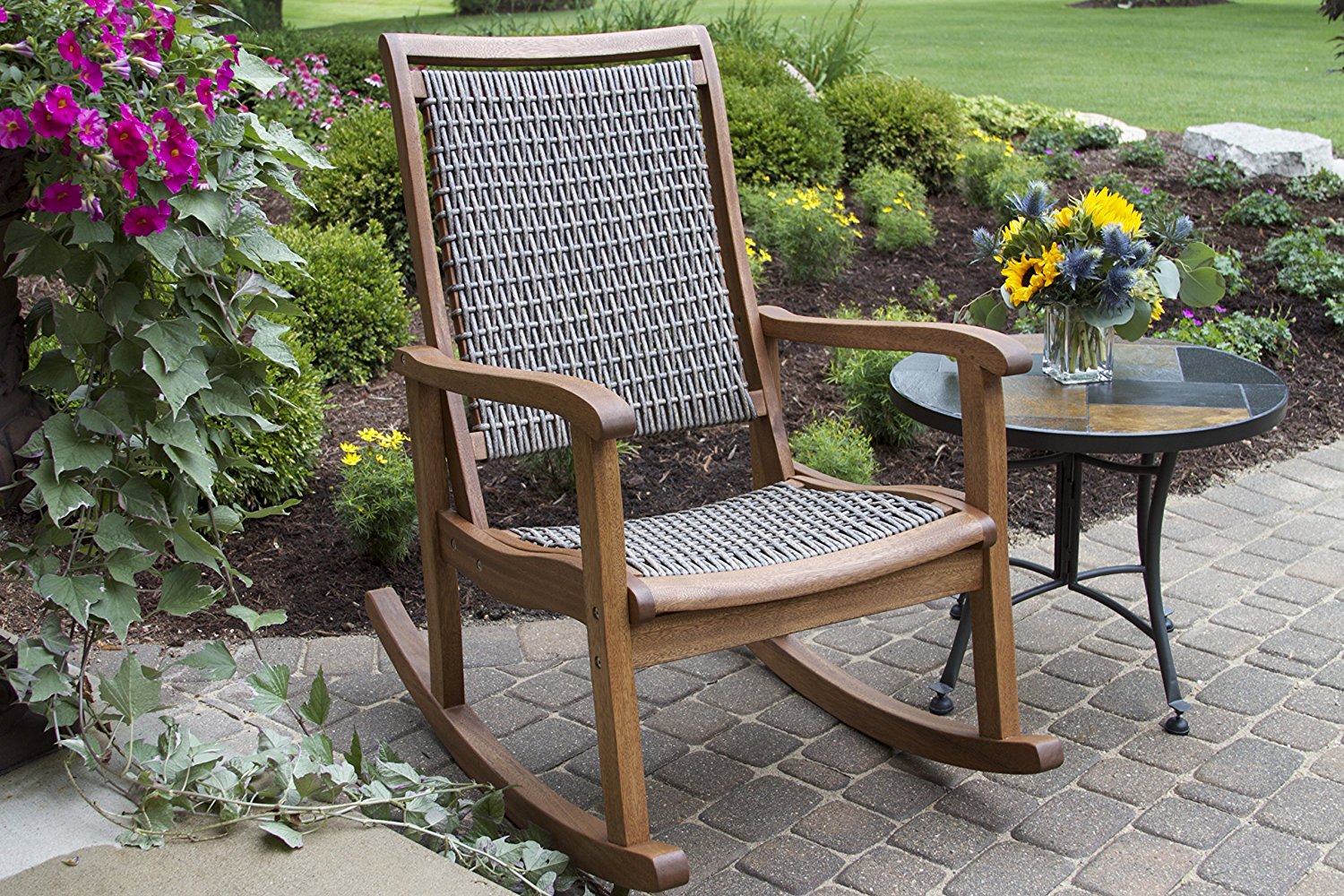 ---
Purchase the review product on Amazon Marketplace