[Review] Zinus Tuscan Metal & Wood Platform Bed
Believe me when I say that this Zinus Tuscan bed frame looks way better than expected. Pictures don't do this bed justice. I was first apprehensive to buy this one for my son's bedroom. But with a lot of good reviews online, I figured that this bed was worth a shot. I wasn't mistaken.
Exceptional Quality and Design
My husband put it together himself in under 30 minutes. According to him, the instructions were easy to follow. The parts were properly labelled too.
Solid wood was used for the bed's headboard and foot. The metal frame is stable and durable. The stand looks like it is going to last well into my son's teenage years.
Another thing that I like about this Zinus Tuscan bed is the wooden slats. They provide excellent support for my son's latex mattress. The non-slip tape on the slats is a smart touch as it keeps the mattress in place.
The platform stands pretty high off the floor, so there is no need for a box spring. It makes getting up the bed easy. There is around 1 foot of storage space under the bed. I've stowed several of my son's old toys in a box and had it hidden underneath.
This is a far cry from my son's old loft bed, which he grew out of. The finishing of the wood is outstanding, giving the bed a sharp and clean look. The classic design makes it a fit for any room. It is low-maintenance, so I just need to wipe it clean from time to time and that's it.
Great Buy
We have had this for 9 months and so far, he has no complaints. He also loves the headboard. He rests his back on it when he plays his video games on Nintendo Switch. Aside from that, my son mentioned that the bed doesn't creak even as he finds a better sleeping position at night.
There was this one time when the frame started squeaking. My husband simply tightened the bolts and voila, problem solved! I recommend you do the same should you encounter the same dilemma.
I still can't get over how great this product is for the price. I'm giving our master bedroom's bed stand one more year then I will surely buy this one as a replacement. I'm hoping Zinus would still sell this item by then because it's a great one.
My Final Thoughts
This Zinus Tuscan bed has given amazing value for my money. If all you want is an inexpensive bed stand, you wouldn't want to buy one that looks cheap either, right? Don't worry, this bed frame doesn't give away its price. In fact, it looks a lot more expensive than it really is. With impressive quality and durability, this piece is a must-buy. No need to think twice. –  Jennifer H
Other Popular Reviews
"Great looking bed frame, seems plenty sturdy too. This is my second Zinus bed frame, I upgraded from a queen to a king and liked my last one so much that I figured I'd stick with the brand. Have only used it for more rigorous activities a couple of times so far, but it hasn't squeaked or shaken at all yet. It was pretty easy to put together, the headboard is pretty heavy so getting that attached to the main horizontal supports required some awkward maneuvers, and would probably be easier to do with a helper. Definitely doable by one's self though." – Jordan Crane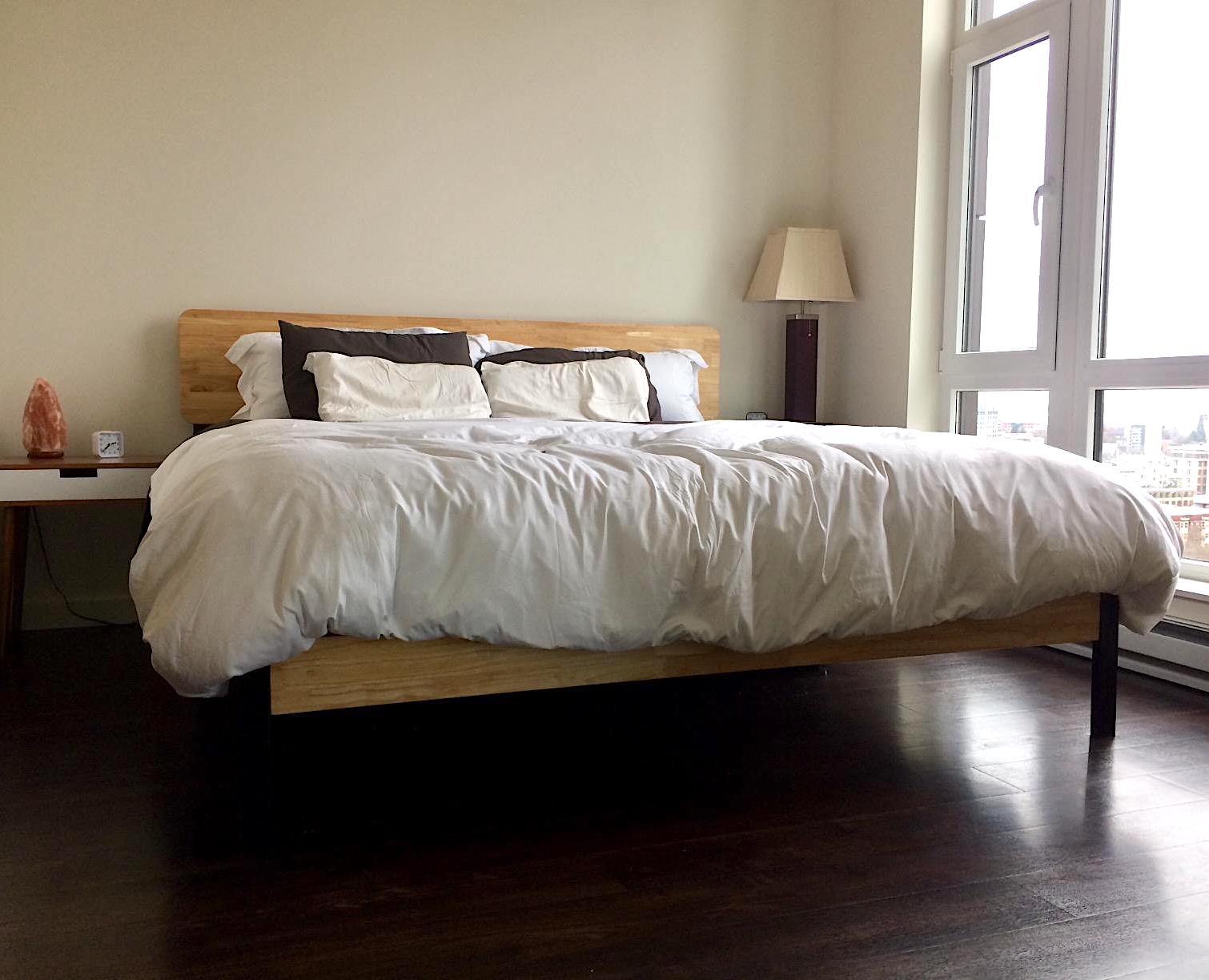 "After having a bulky curved slatted sleigh bed in an odd color that matched my dresser and nite stands, it has been difficult to find a bed or headboard only to match my furniture. YES, finally found a match in a much needed platform bed. Husband put together with absolutely no problems. IT IS VERY STURDY and strong. The height is excellent. The wood color a PERFECT MATCH. I would recommend Zinus beds for anyone. Great product quality!" – Carolyn Ortagus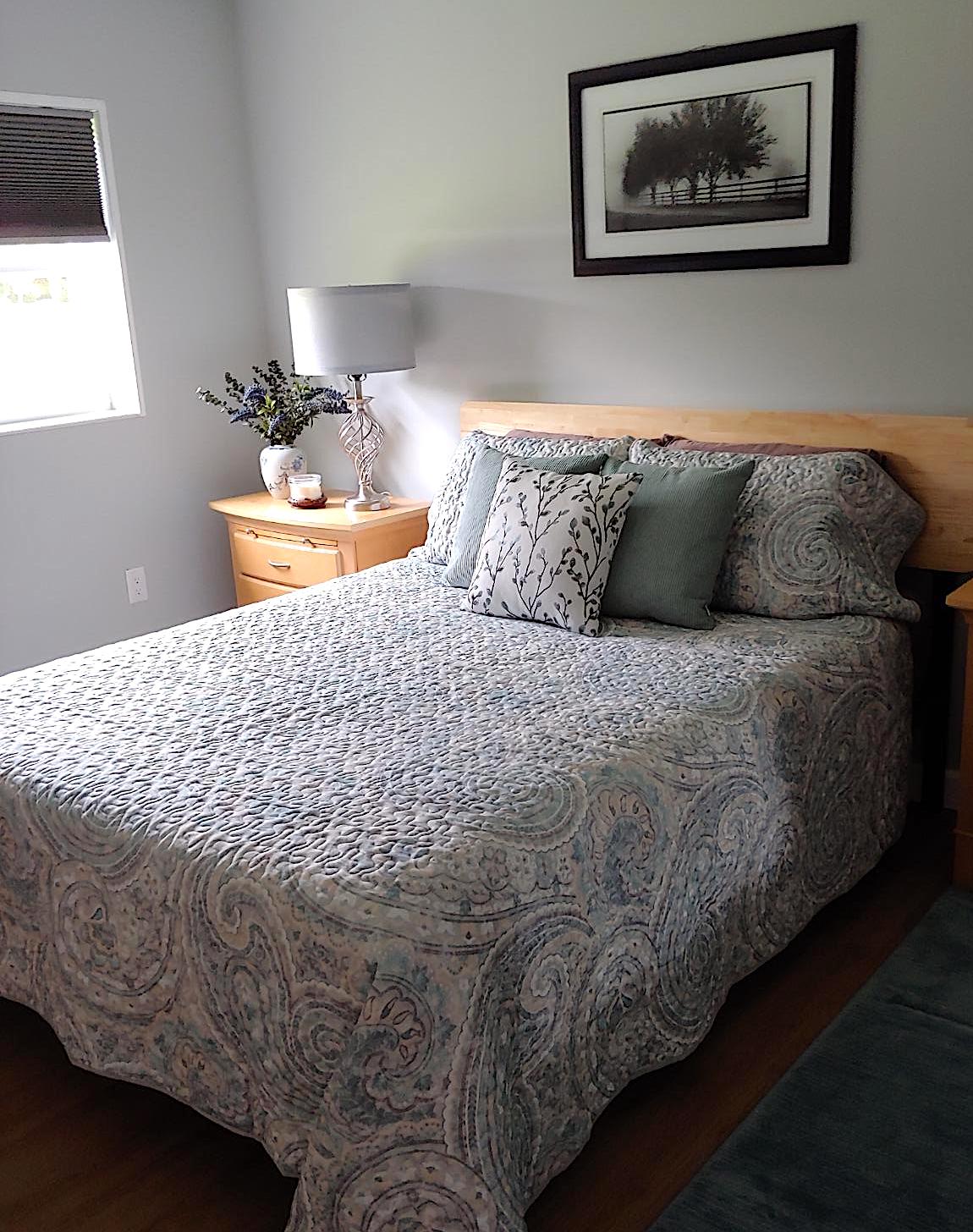 "Purchased two full size beds for my teenage son and daughter. First my son and his dad put son's bed together. Then my son put together his sister's bed on his own within half hour. This bed is so versatile – works for girl or boy. Placed a 12″ mattress on top. It is very sturdy and has plenty of underbed storage. Kids (and cats) tested, mother approved. They both love their new bed!" – Hoor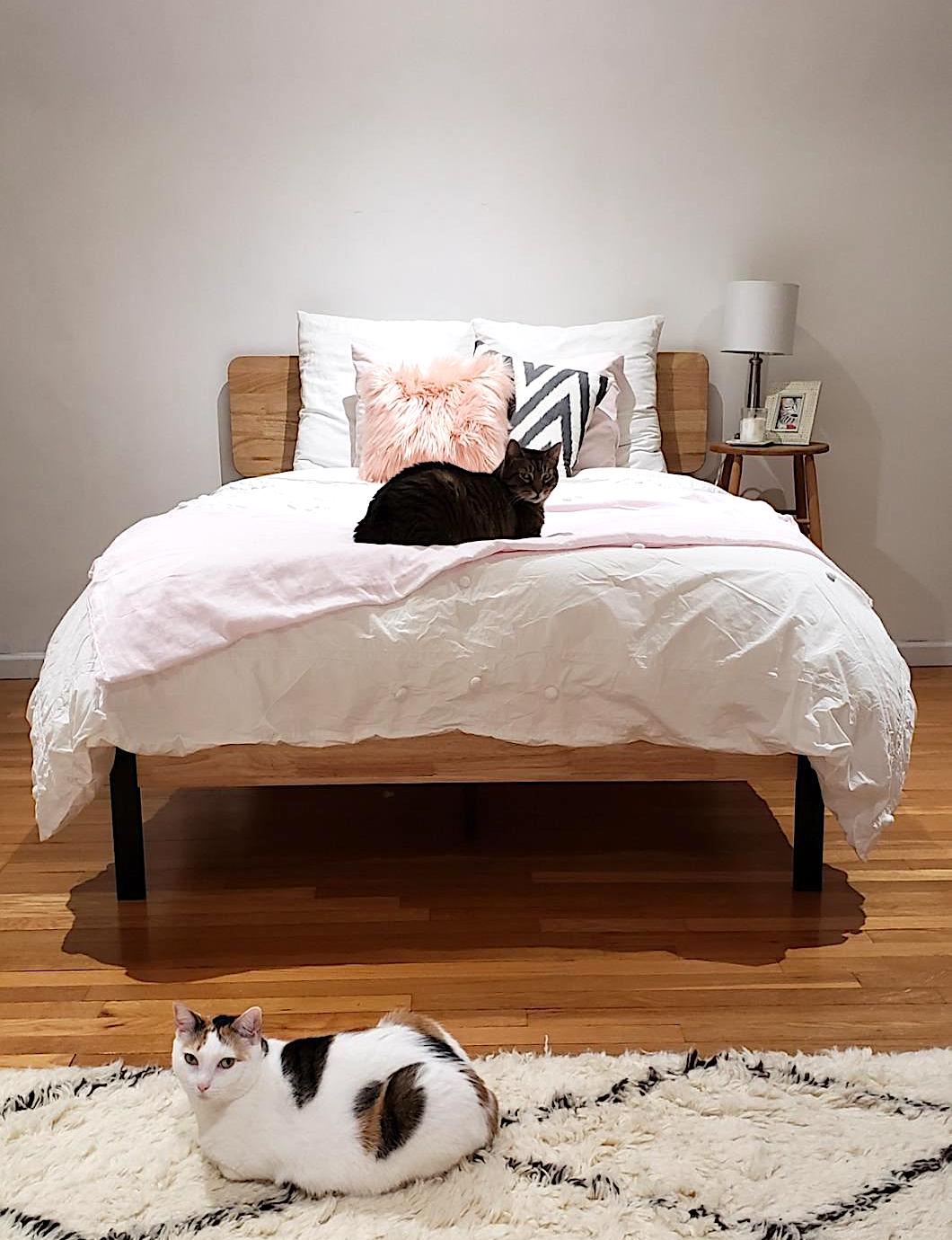 "First and foremost, the shipping was fast and the bed was extremely professionally packaged. Zinus enclosed multiple thank you cards and extra pieces. The instructions are simple and precise. It also includes the only tools required for assembly. It is heavy duty and very easy to put together. It took my boyfriend (20) and I (18) roughly 45 minuets to piece this together from start to finish. I have slept on this bed for two nights now and it is the most comfortable and sturdy bed frame I believe I have ever owned. I will recommend this brand to everyone from now on and I will definitely be a returning customer!" – Shannon Golden Designs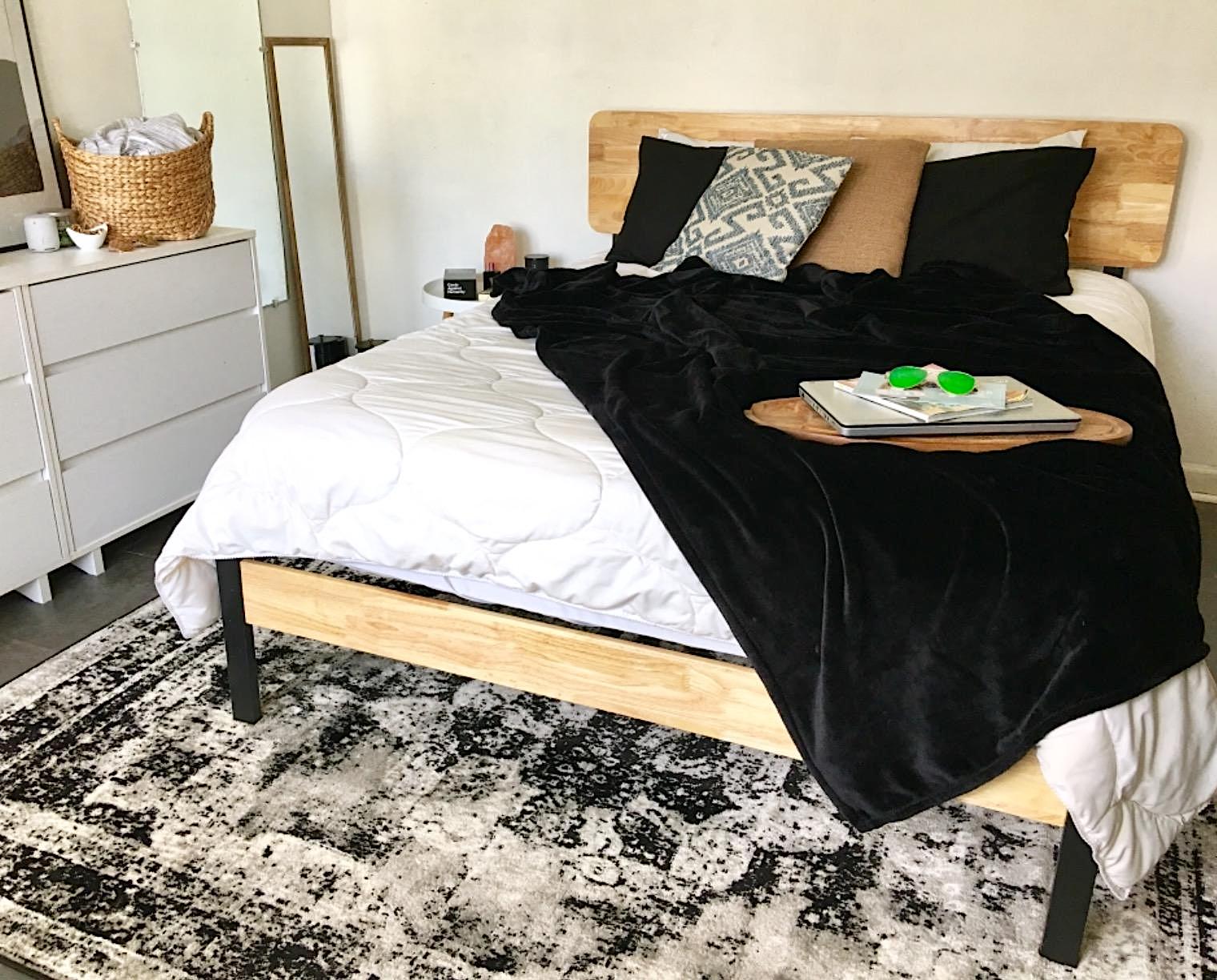 "Got this for my guest room and absolutely love it! The guests said no squeaks so far, plus it's high enough off the ground that I can store things underneath if need be! It was also a breeze to put together. I've gotten good at assembling furniture myself, but I'm a 27 year old 5'2″ woman, and assembled this myself in about an hour. Definitely recommend!" – Katrina Dutcher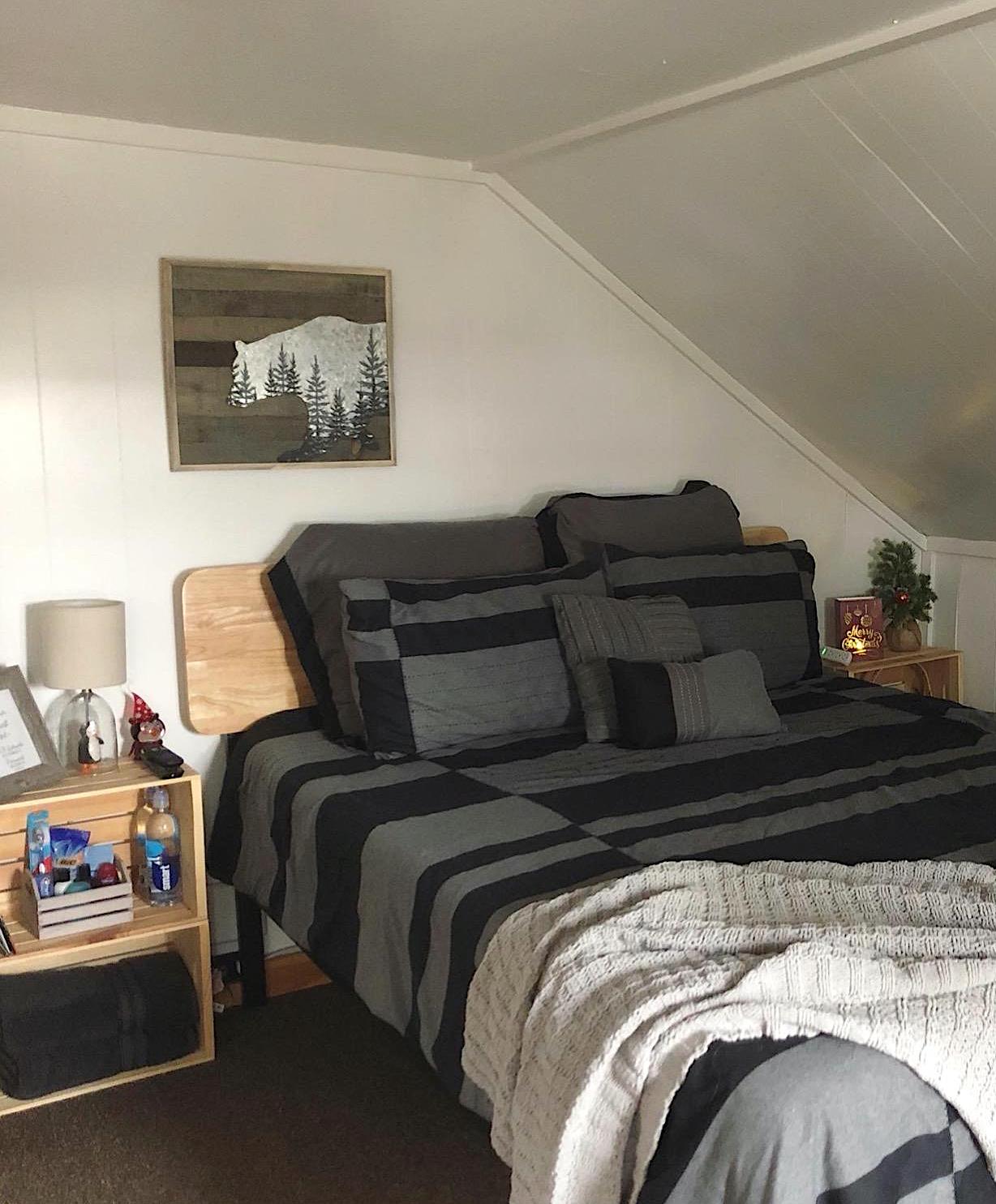 "I love it ! Very easy to build , took about 30 mins , price was very affordable. Went Thur amazon buying this since I don't own a truck . I think the bed looks great , mattress does not slide , the metal is tough, the wood part is glossy . All pieces where present , all hardware and tools where included . The size I got is full size ." – Clau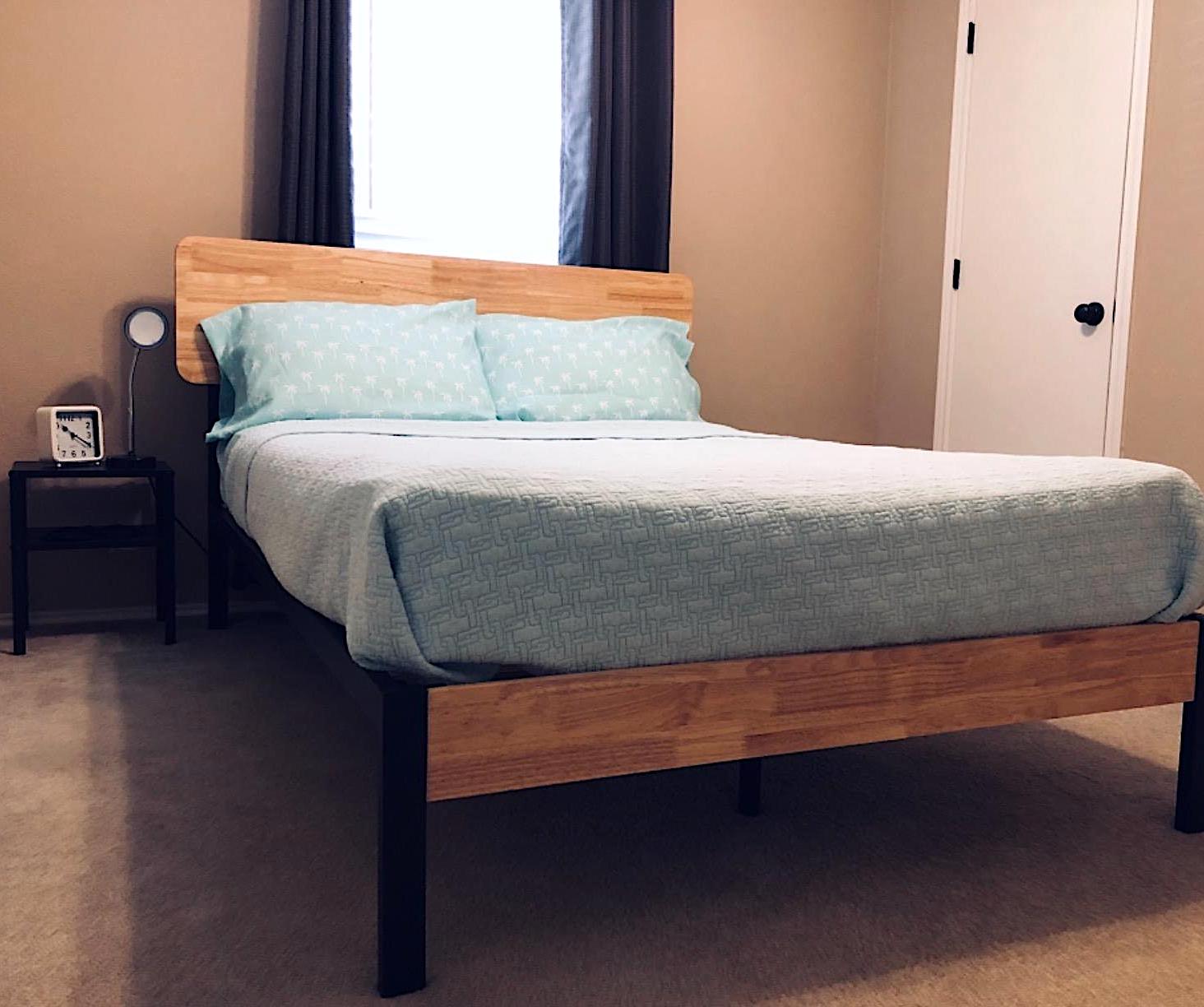 "Purchased this platform frame. It looks super stylish and it was pretty easy to setup. I was so happy it came with slats with skid proofing." – Craig Thomas Walker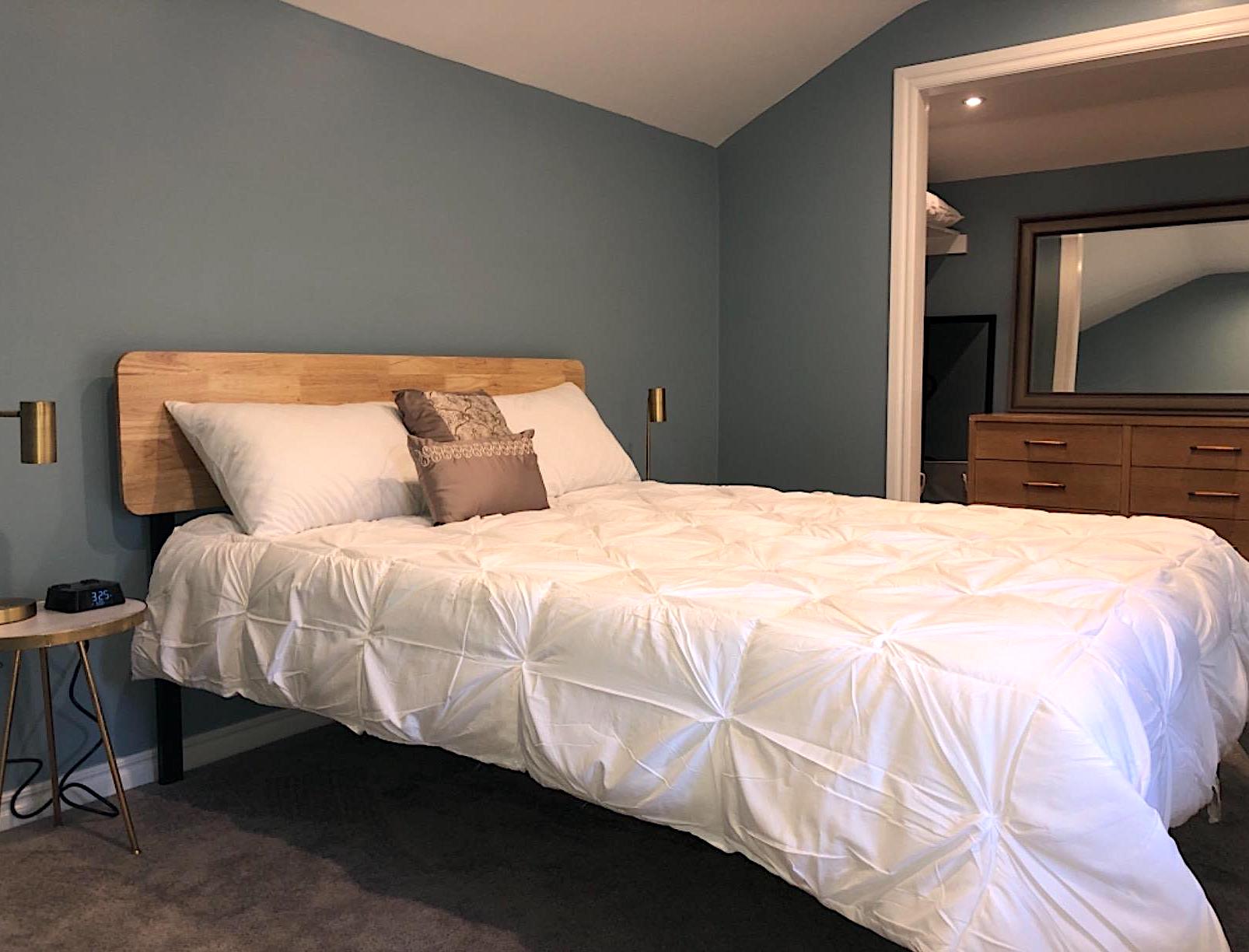 "Wow!! Super impressed. Me and my sister were able to put it together in less than 20 minutes. The intrusions were super easy to follow and came with all the necessary tools. After we put it together, the bed looks amazing!! It is very sturdy. Highly recommend" – Anonymous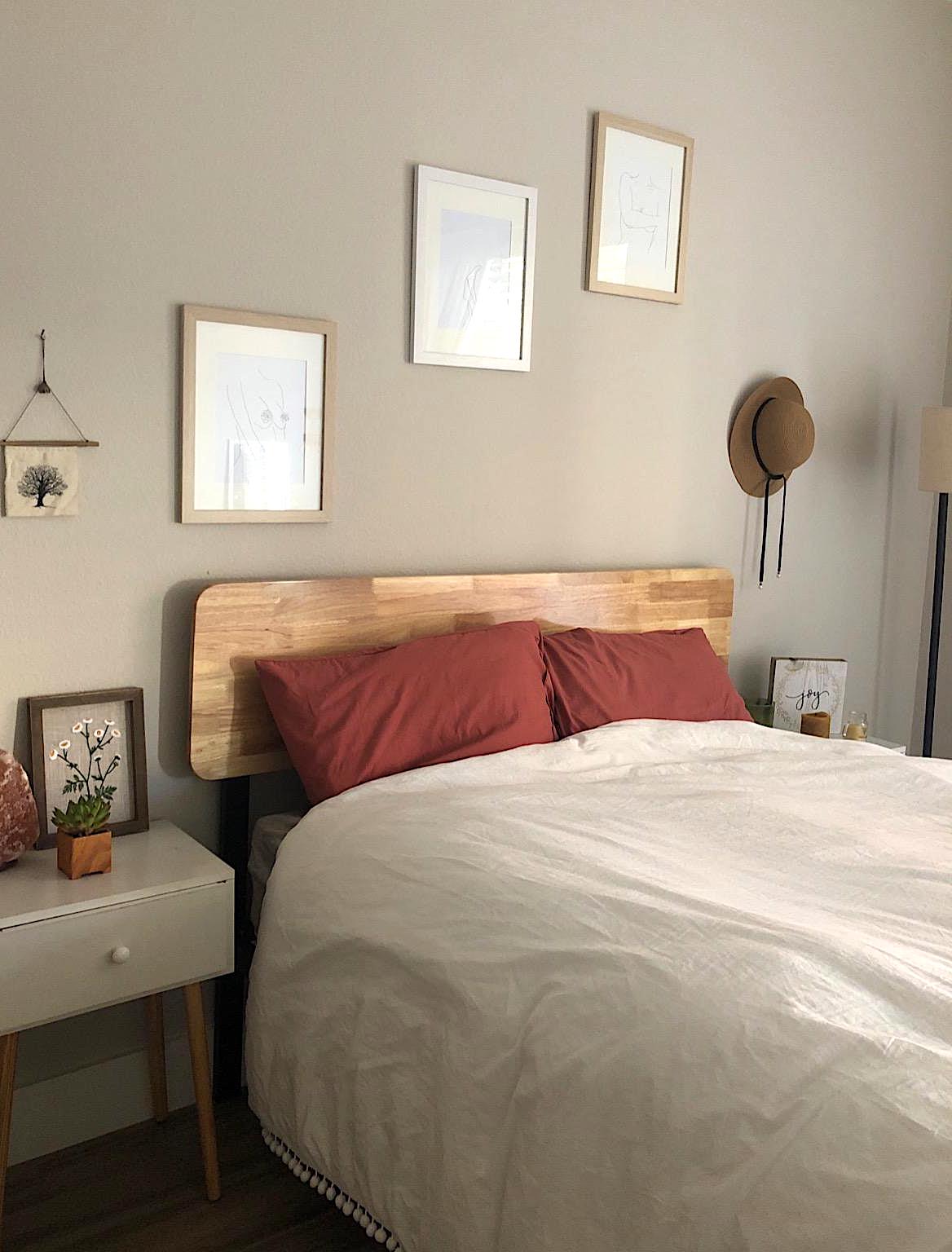 "Love this bed frame! This was really easy to assemble and it looks amazing." – Kim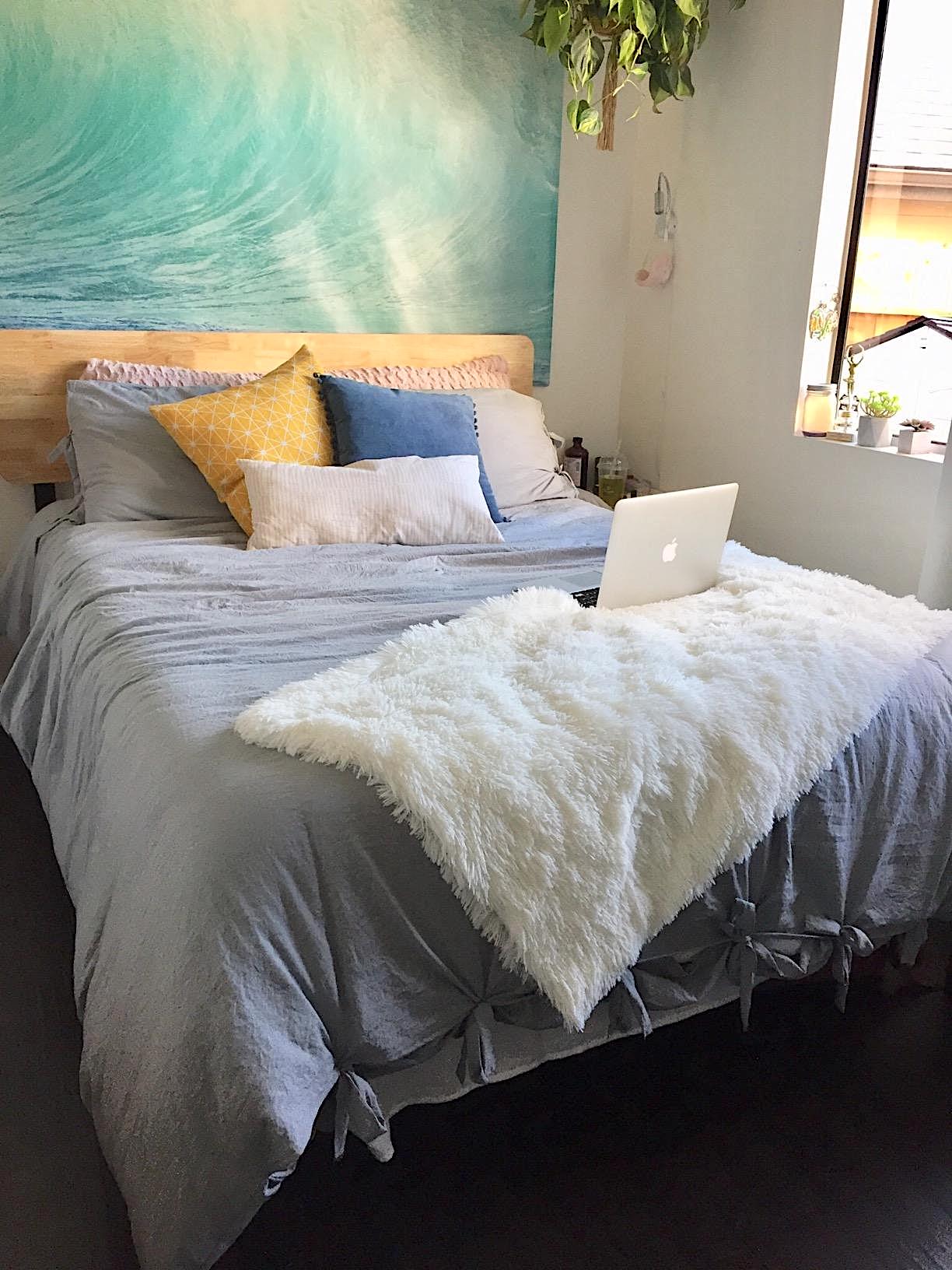 "Super easy to assemble, good quality especially for the price, and looks great! Exceeded expectations for the price, I'd recommend it." – Mindy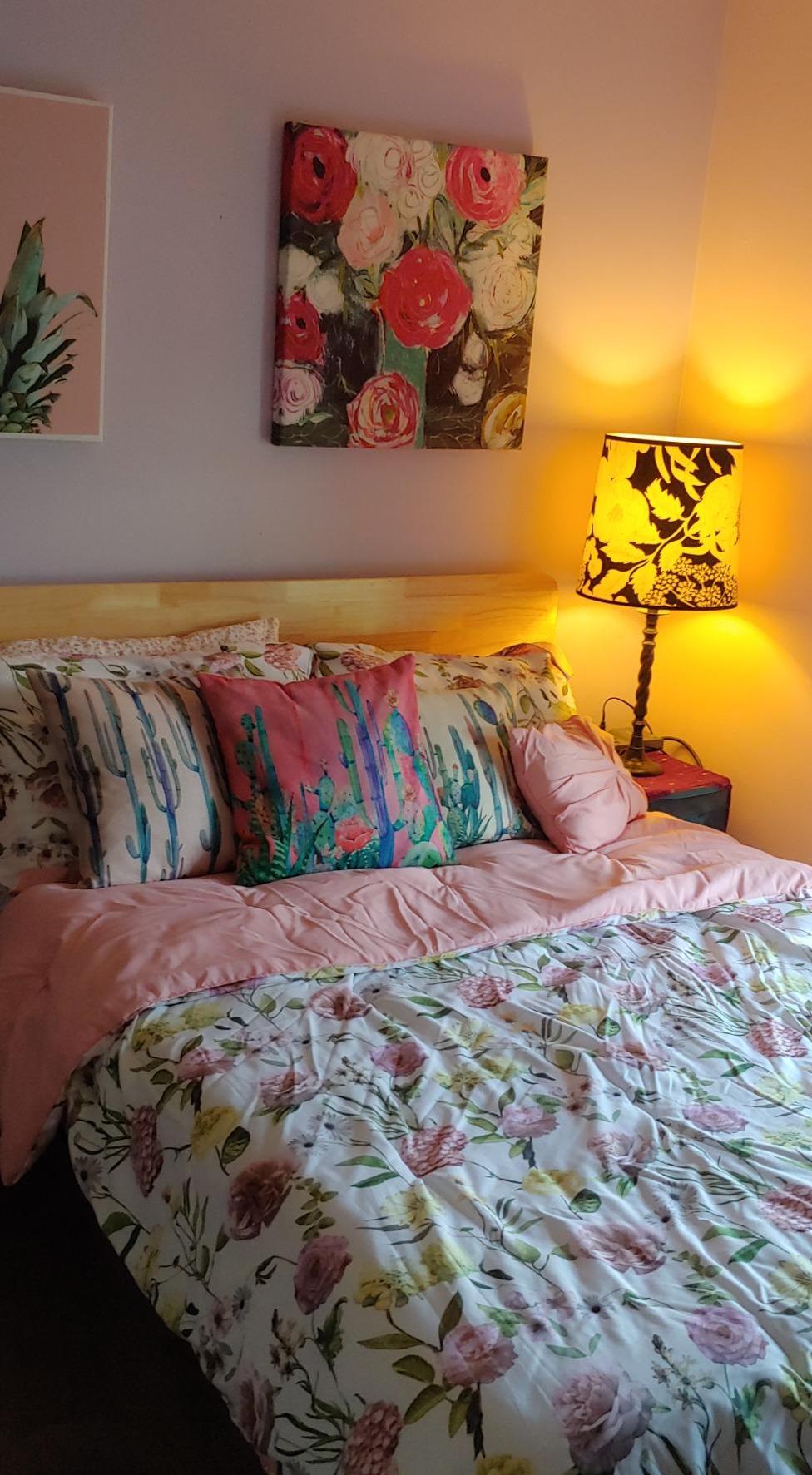 "This bed is super sturdy and so easy to assemble. The slats have Velcro on them so they don't slide, and there are sticky strips on the slats so your bed doesn't move. You don't need a box spring for this either. It is a great bed and I'm happy with my purchase." – Aline Houston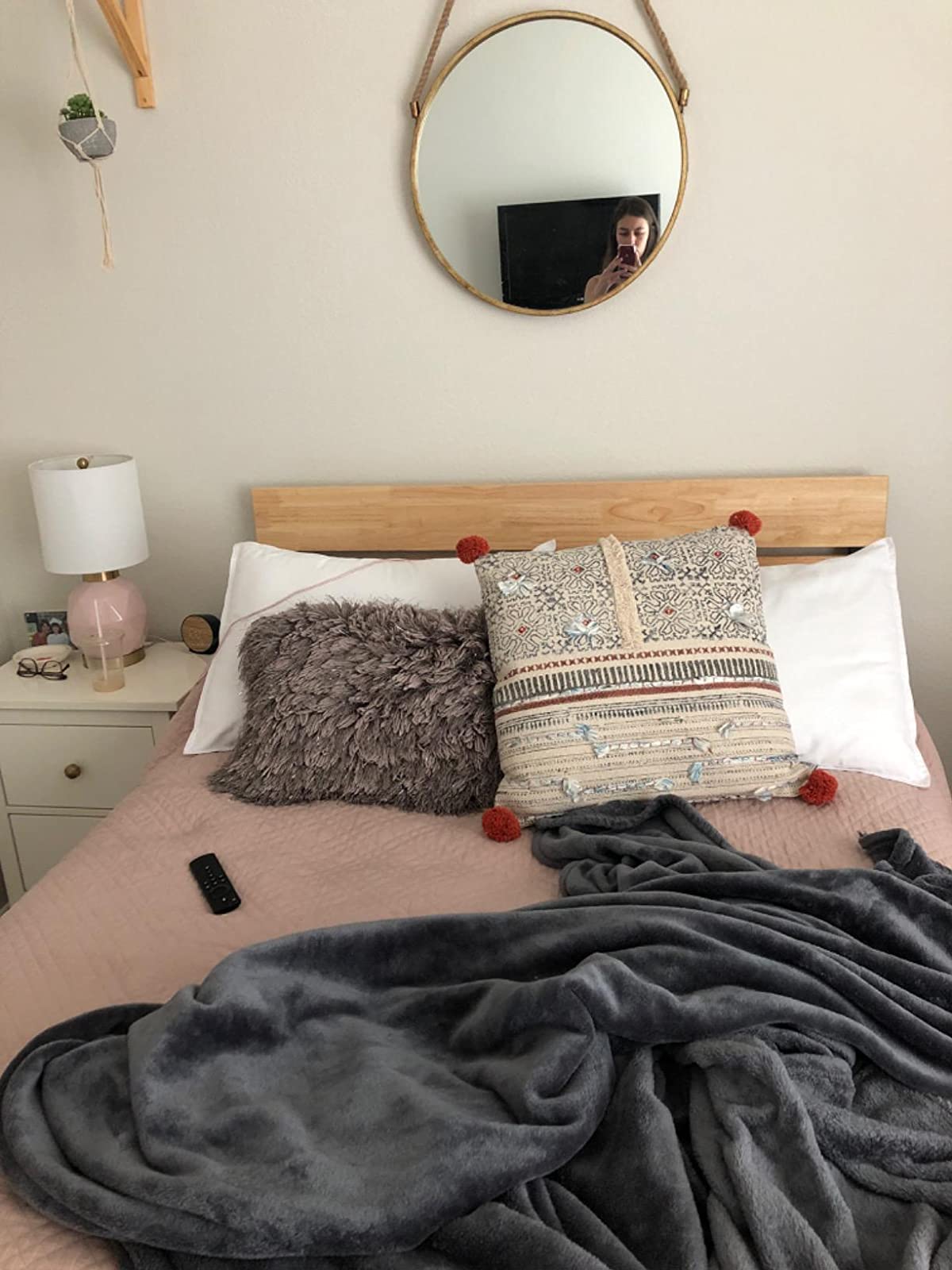 "Great design, good quality and easy to install. I am 115 lbs 5'4" and it took me less than an hour to assembly. I got the nightstand from Amazon too" – Nancy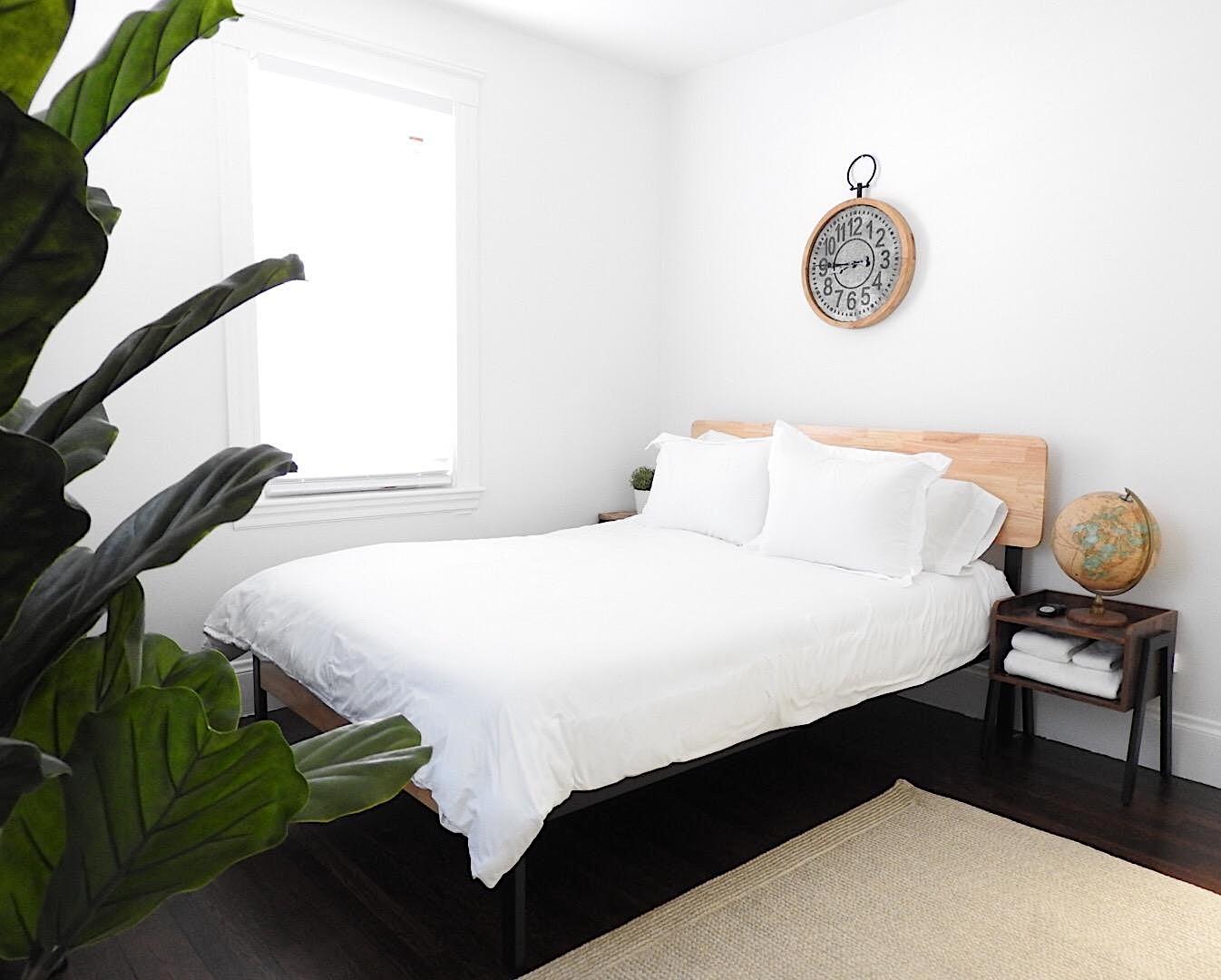 "Great quality. I love the look. Perfect!" – Abigail Israel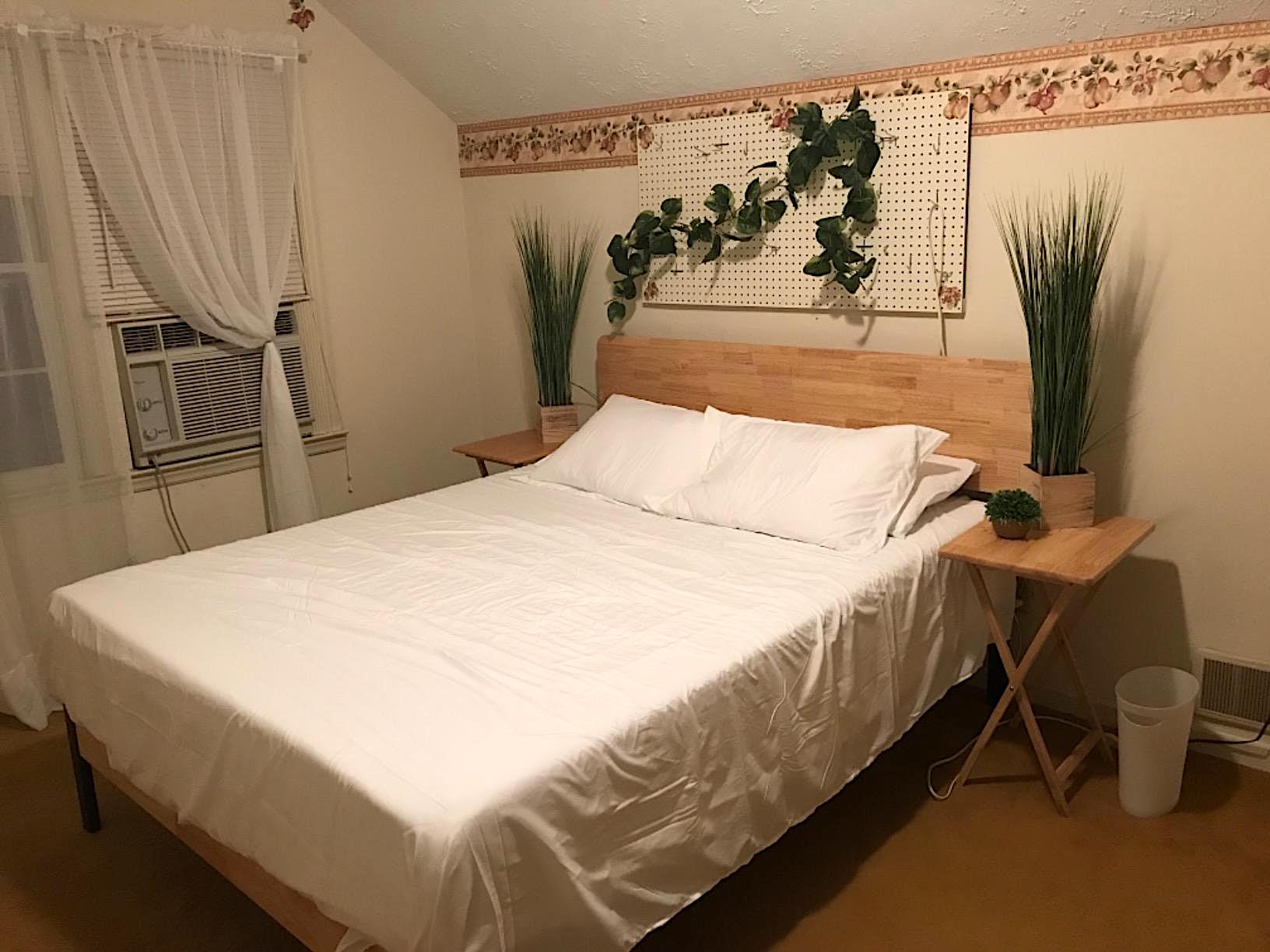 "This was very easy to put together. The package is very heavy so be prepared when it arrives. It looks great and l love the storage space underneath." – Coral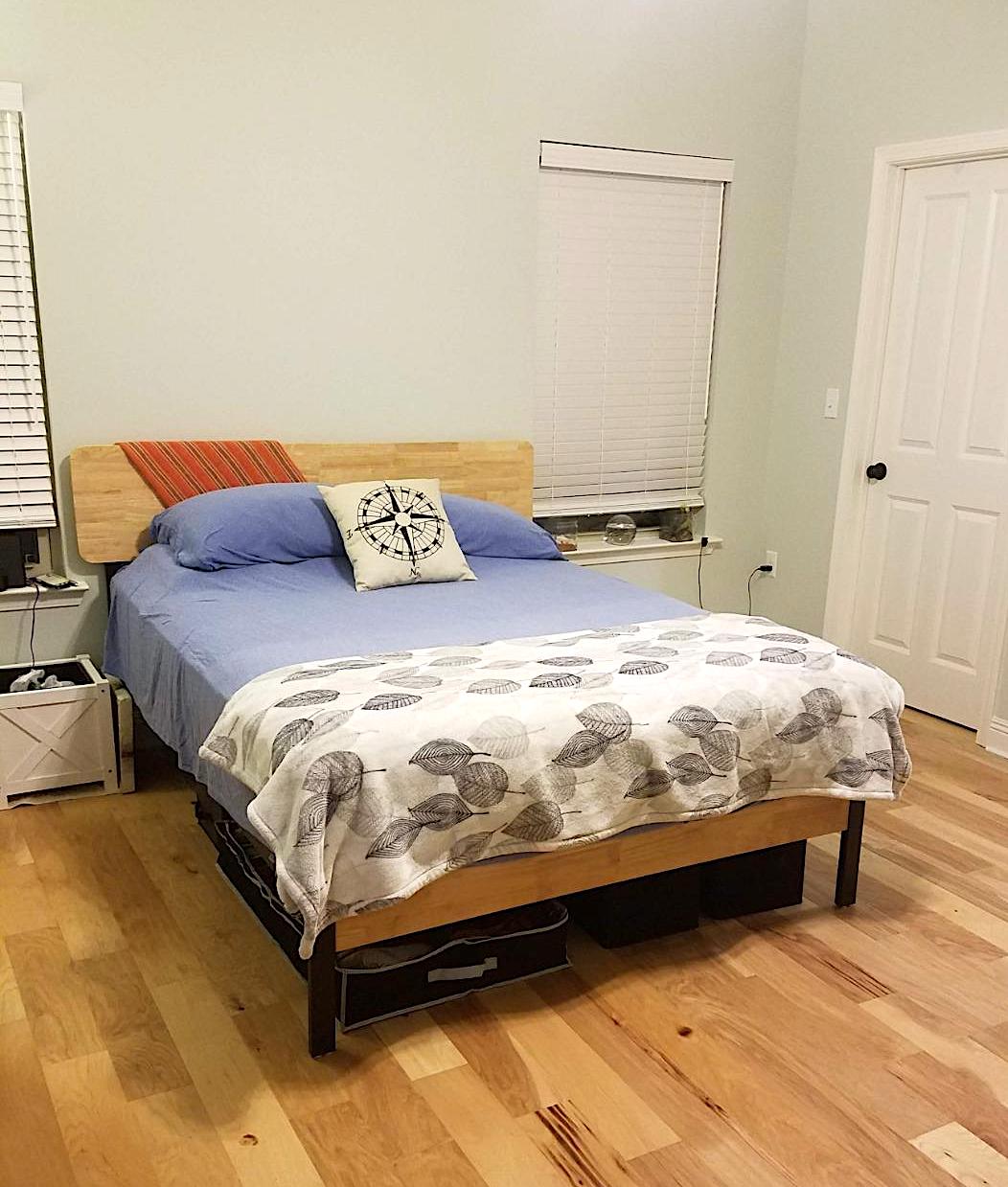 Purchase the product on Amazon Marketplace (USA or CANADA) with free shipping
---