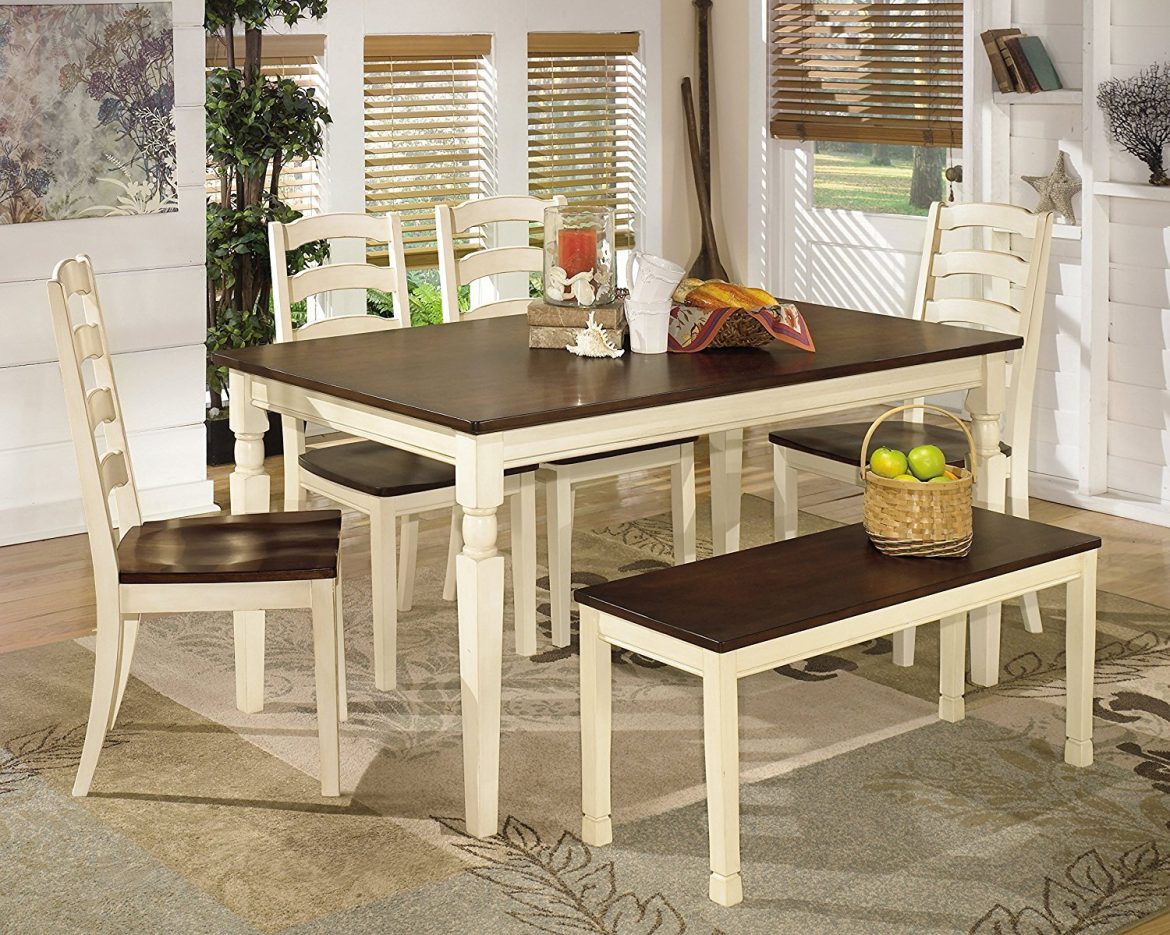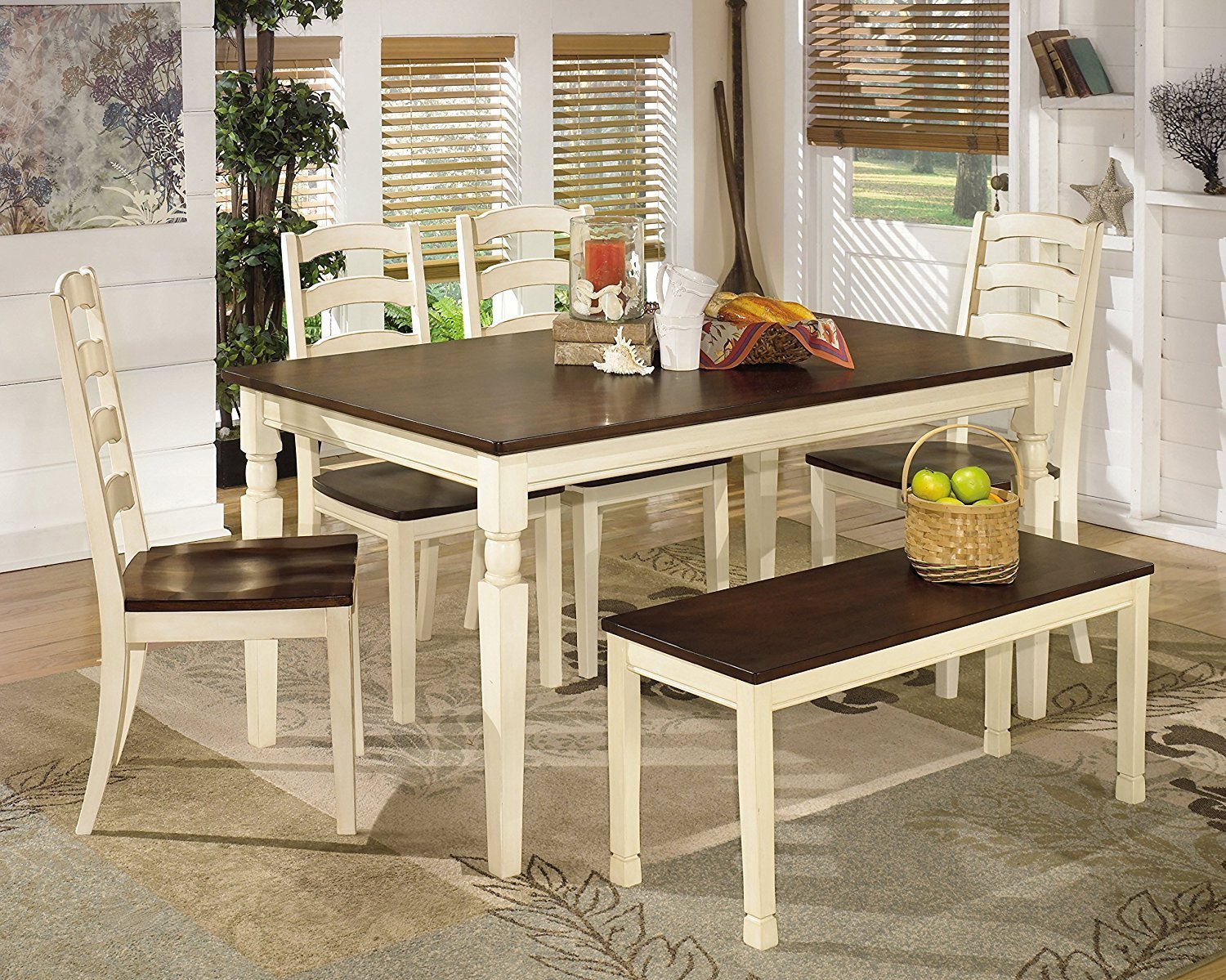 [Review] Ashley Furniture Whitesburg 6-Piece Dining Room Set
Assembly
Prior to ordering this, I was worried that the item would arrive with ugly chips and scratches. I was actually close to not going with it. Anyway, I did and I was delighted to discover that none of the parts had any damage.
To my relief, the assembly instructions are clear and straightforward. The set happened to arrive when my husband was out on a work trip. I didn't want to wait for him though. That's why I took on the job of putting the dining table, chairs, and bench together all by myself.
I focused on leveling the chair properly. The first chair I assembled had a bit of wobbling to it. I decided to take it apart and assemble it again. This I did while taking the time to keep the legs even. That solved the problem.
Durability & Stability
The description did mention that the pieces are made of wood, engineered wood, and veneers. I think the set's pieces are all made of quality wood. They are thick and don't seem like they would break anytime soon. The surface does not scratch easily, so that's a plus. The company also sells the same chair separately. It's a great option if you have a custom-made table and all you need left are chairs. I'm planning to order another chair, this time for my kitchen.
The chairs and bench are quite heavy. If you have kids around, you don't have to worry about them knocking the seats over. My son weighs nearly 250 pounds, and the chair has held up well under his weight.
Comfort
The seats are surprisingly comfortable. This is most probably because of the subtle curve on the seats. All of the pieces don't wobble too. If you do experience some wobbling, you can put felt furniture pads on the bottom of the legs.
Design
This looks like the quintessential dining room set back in the days. If you're trying to create a countryside effect for your house, this would also make a great fit. I love the two-toned design. The contrast between the dark brown against the white is beautiful. The white is, in fact, an off-white, giving the whole set a distressed look. That's just perfect since I'm going for a rustic look for our bungalow.
I like the carved details on the legs of the table too. It contributes to the vintage look of the dining room set. Although the set has simple lines, the table by itself can create a statement in any dining space.
Other Thoughts
The tabletop is wide and roomy enough for all of our plates and utensils. It is easy to clean too. I can simply wipe off food particles and any liquid. Even if I don't wipe the liquids off immediately, no bubbles would form.
My Two Cents
This dining set is an excellent buy if you're looking for a basic set for your dining room. At best, it fits a family of 6. The price is decent too. 7 months in, and I'm still as pleased with my purchase as I have been since day one. I look forward to having more dinners with this set. – Joanna K
---
Brand: Ashley Furniture Signature Design
Product: Whitesburg 6-Piece Dining Room Set 
---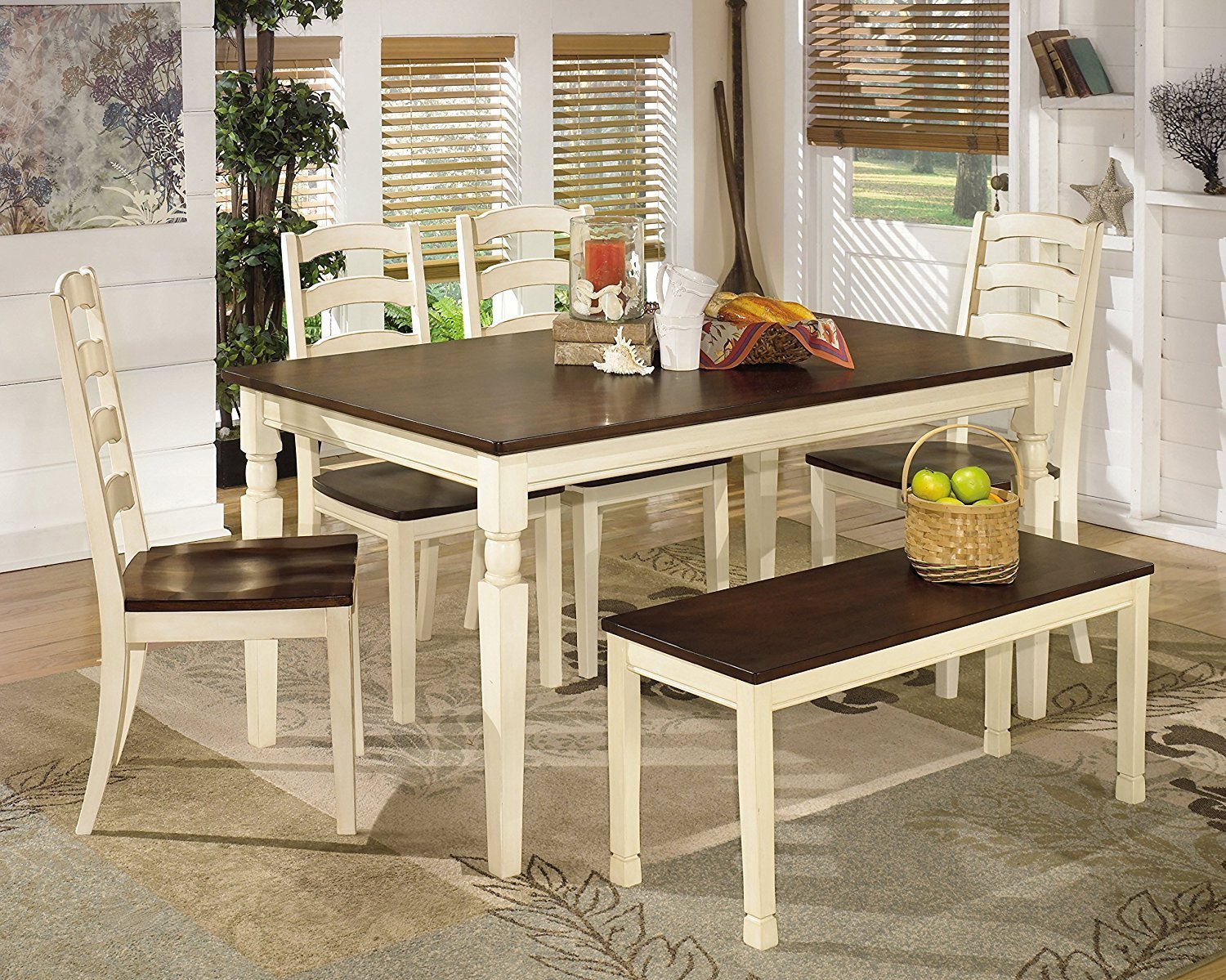 ---
See the latest price on Amazon Marketplace