[Review] LUCID 10 Inch Gel Memory Foam Mattress
This LUCID gel memory foam mattress strikes the perfect balance between comfort and support. I've been using memory foam mattresses for the past decade, only changing brands ever since. I love that memory foam conforms to my body, so I don't think I can ever go back to regular mattresses. This one though is the best so far. It is firm and provides impressive back and neck support. At the same time, it is plush enough to give me and my husband a good night sleep. We no longer toss and turn in the middle of the night. I personally hate the sinking feeling I get with beds in hotel rooms. If you do too, this is a great bed for you.
First Things First
The gel memory foam mattress arrived a day earlier. It was compressed and rolled in a box. After taking the mattress out of the packaging, I let it sit out for 48 hours before sitting or lying on it. It puffed up to the full 12 inches. I even measured it just to confirm. There is a chemical odor, but for a memory foam user like me, that's nothing new. It went away after two days, so that shouldn't be a problem. We aired it out in a spare room with the windows left open.
What I Think
This is the cheapest memory foam mattress I've ever purchased. My last mattress was three times more expensive. I have to be honest that the price made me skeptical about this LUCID mattress. You see, we're willing to spend on high-quality beds. My husband suffers from bad allergies so it's imperative that we get a hypoallergenic mattress. I am, on the other hand, a back sleeper so I would usually get back pains from ordinary beds. I decided to just give this one a try after reading a lot of rave reviews. I'm glad I did.
We also got another one for our guestroom a few months after we got the first mattress. Guests who stay the night love it! They say that they end up staying in bed longer because of how comfortable it is.
I also like that this gel memory foam mattress allowed us to throw our old box spring away. It is 10-inch thick, so there really is no need for one. We simply put this on a platform bed. We never had any problem of getting in and out of the bed. Perhaps we do find it difficult to get out of bed in the morning because it's so comfortable.
The mattress cover, which has been zipped up with the bed, feels soft to the skin. You can do without a bed sheet, but we do set one over the mattress to keep it clean. My only concern is that the cover is not waterproof. Aside from that, I only have good things to say about this.
Why Buy This
We've had this gel memory foam mattress for a year, and there is still no indentation left on the bed. It keeps its shape and height exceptionally well. You can't find a better deal anywhere else. A memory foam with this quality can easily pass for 500 bucks or more. – Katrina H
---
Brand: LUCID
Product: 10 Inch Gel Memory Foam Mattress
---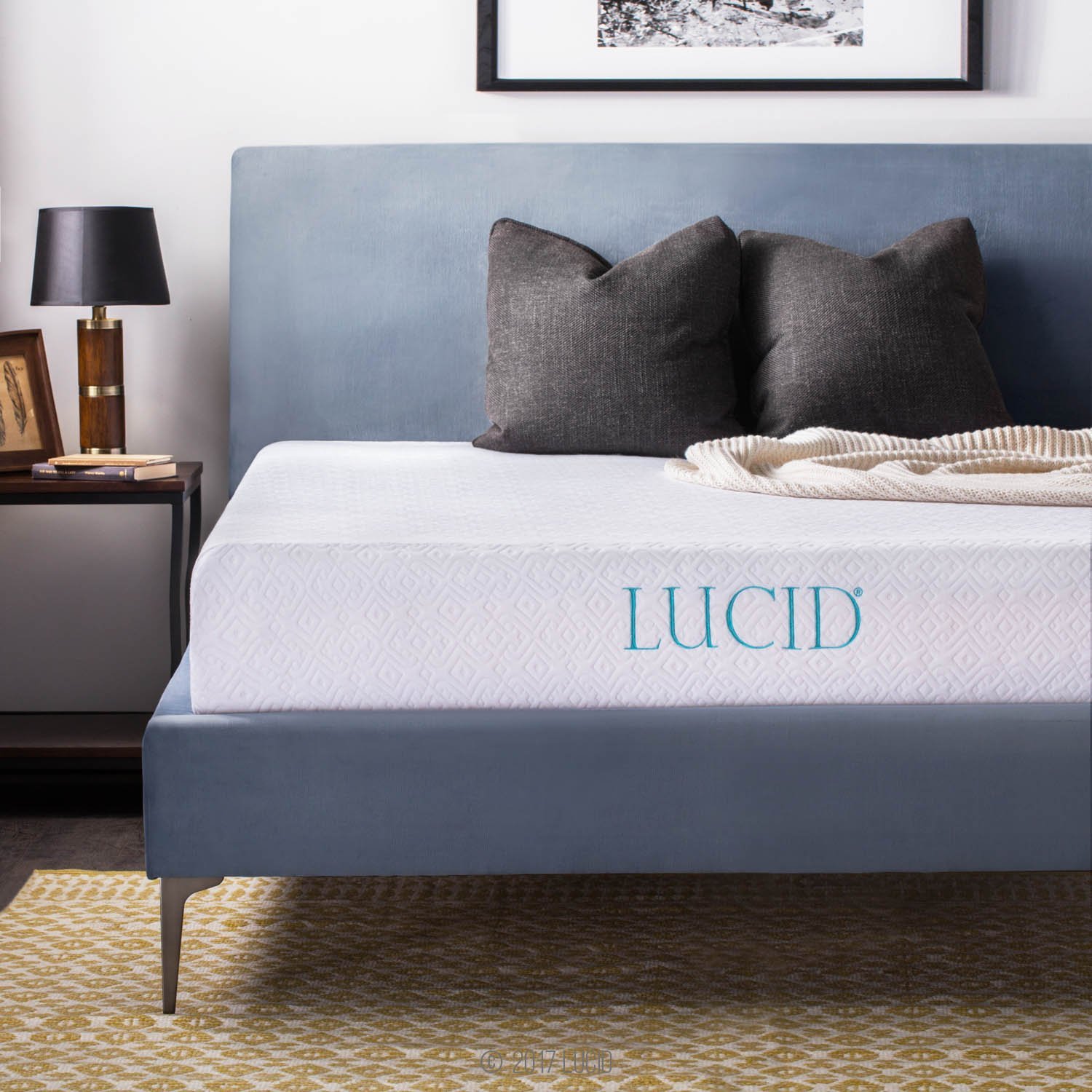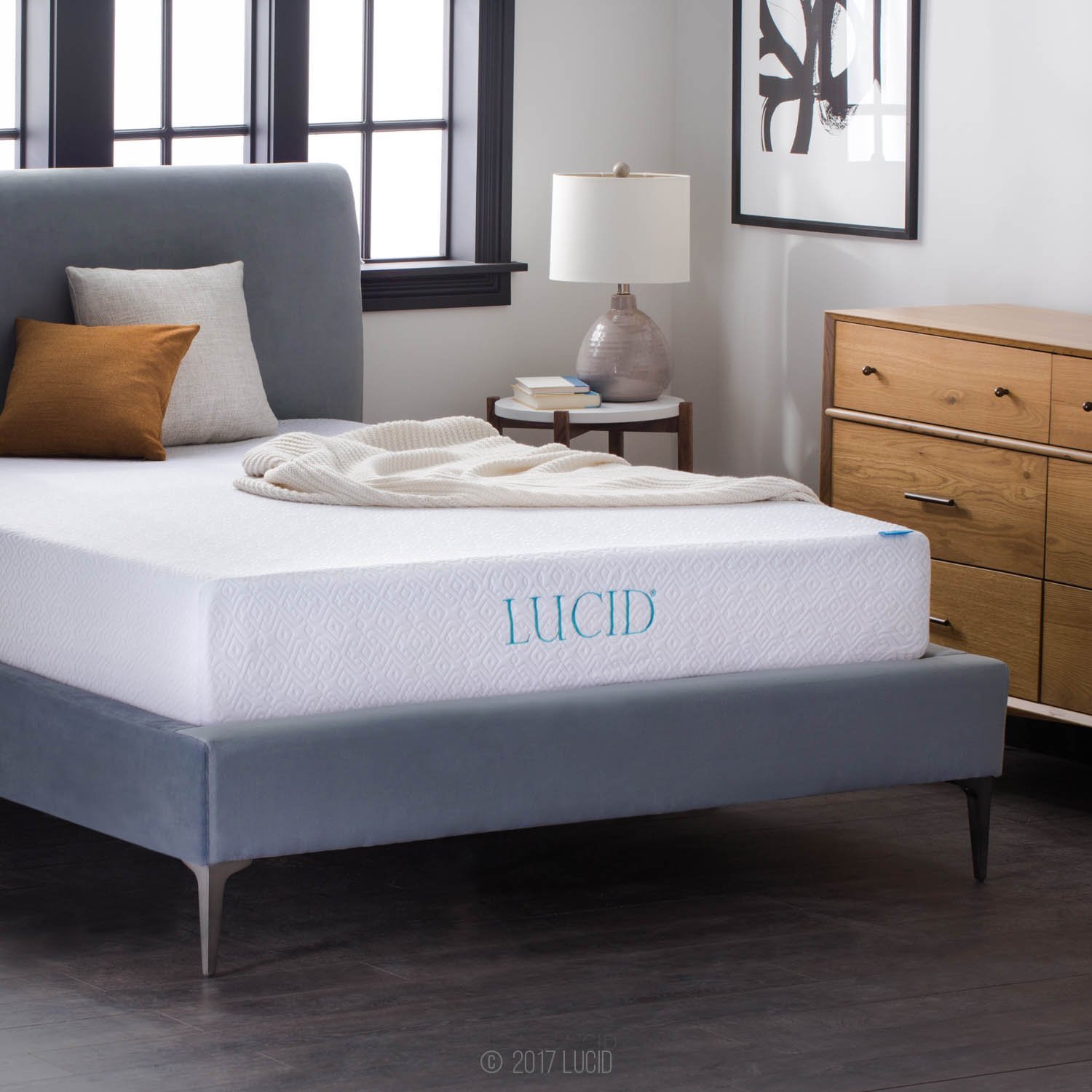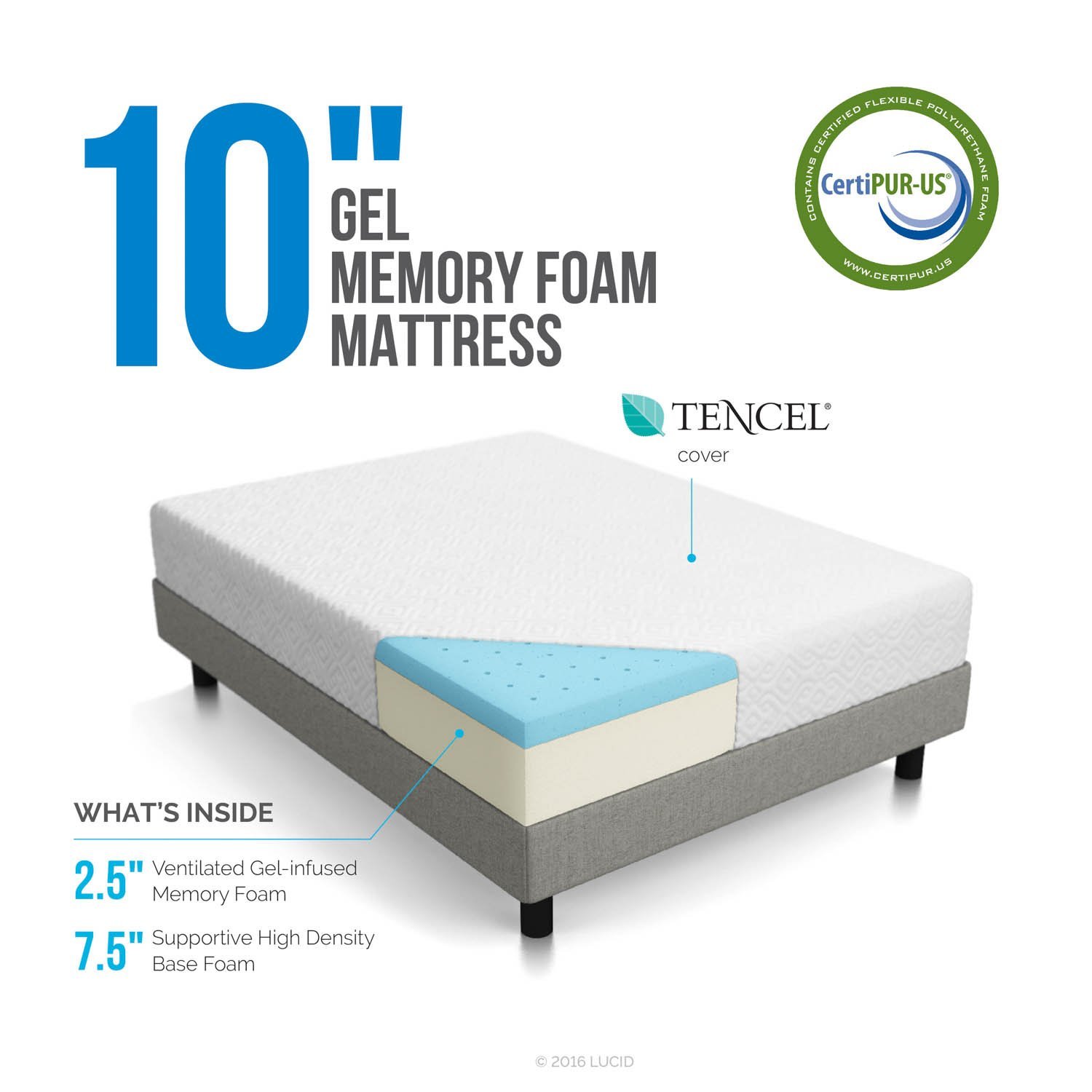 ---
Purchase the review product on Amazon Marketplace