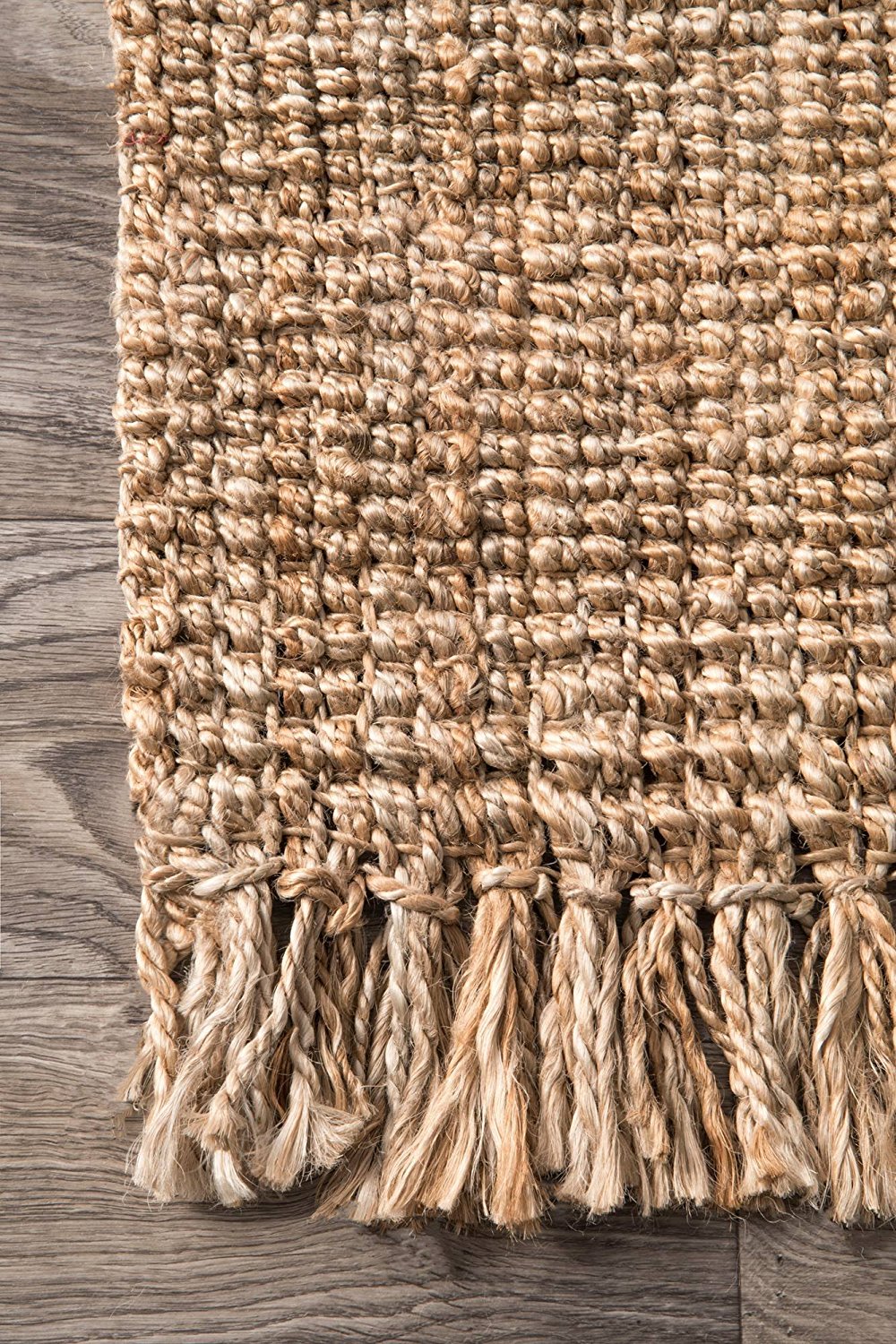 [Review] nuLOOM Natura Collection Area Rug
First Impression
This area rug came rolled in a box. When I first unrolled it, some debris fell from the rug. I took it outside and shook it to remove the remaining debris. After that, I excitedly set it in our living room. I had no problem laying it flat on the floor. There isn't any odor coming from the rug either.
It is worth mentioning that I was surprised with how thick and heavy the rug is. The loops are indeed chunky and the fibers well-weaved. I did not expect such quality from an inexpensive rug like this.
Style
I have checked out a couple of other jute rugs on Amazon, but I decided to take my chance on this. I'm happy I did. Our living room's decors and furniture are mostly in neutral colors, so I got the Natural one. The color is the same as pictured. As expected, it complements my wooden furniture perfectly.
There are various shades of brown on the weave that gives this area rug a beautiful yet subtle pattern. This adds an interesting texture in my otherwise boring living room. If you want to create a rustic look for your place, this would make an excellent addition. The fringes on both ends are a nice touch. They add to the distressed feel of the rug.
Texture
If you try to walk on the rug barefooted, you will notice that it is rough. This is no cause for alarm though. The jute's texture is supposed to be that way. It can get a bit scratchy, but I've seen rugs that feel harsher to the skin. My son doesn't seem to mind it at all as he often sits on the rug.
The only negative I've noticed is that the rug has no backing. Because of that, it slides rather easily on our hardwood floor. If you encounter the same problem, I recommend you place a non-slip rug pad underneath. I did that and it instantly did the trick.
Maintenance
I've had this for 5 months and speaking from experience, this area area rug doesn't require much effort to maintain. From time to time, loose fibers would appear. In such cases, I trim them down. Don't attempt to pull them out.
What's great, too, is that the rug does a great job at hiding dirt and stains. I simply vacuum it once a week. I don't use any attachment for the vacuum as the fibers can come loose. If there is any stain, I spot clean the rug with water and soap.
In My Opinion
The price of this beautifully handwoven area rug is just fantastic. For its durability, the rug is, hands down, a great deal. The company offers the rug in various sizes, so you have a lot of options. Depending on the size, you can position it in your entryway, living room, or dining room. As for me, I'm going to buy another rug for our guest room! – Karen L
---
Brand: nuLOOM
Product: NCCL01 Natura Collection Area Rug
---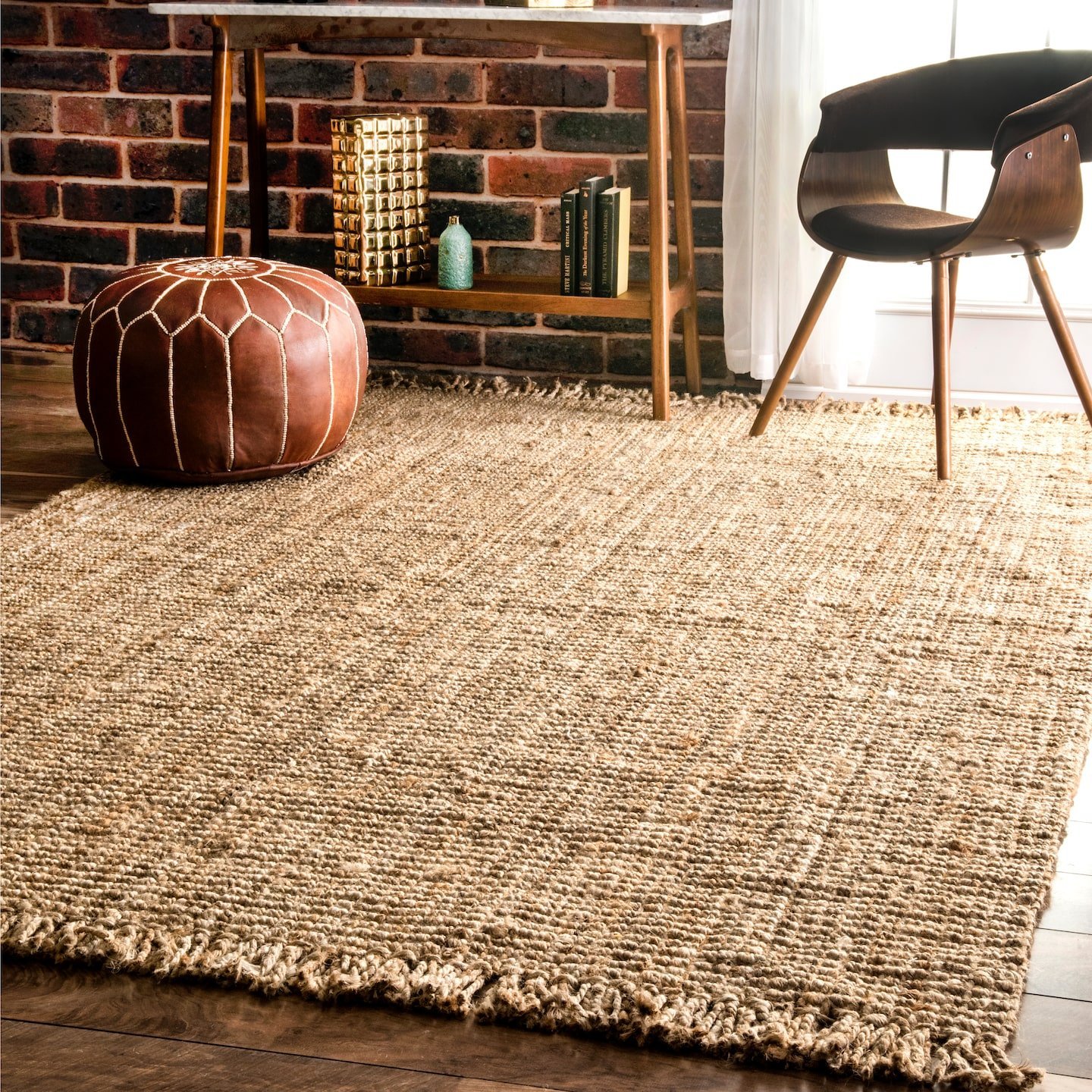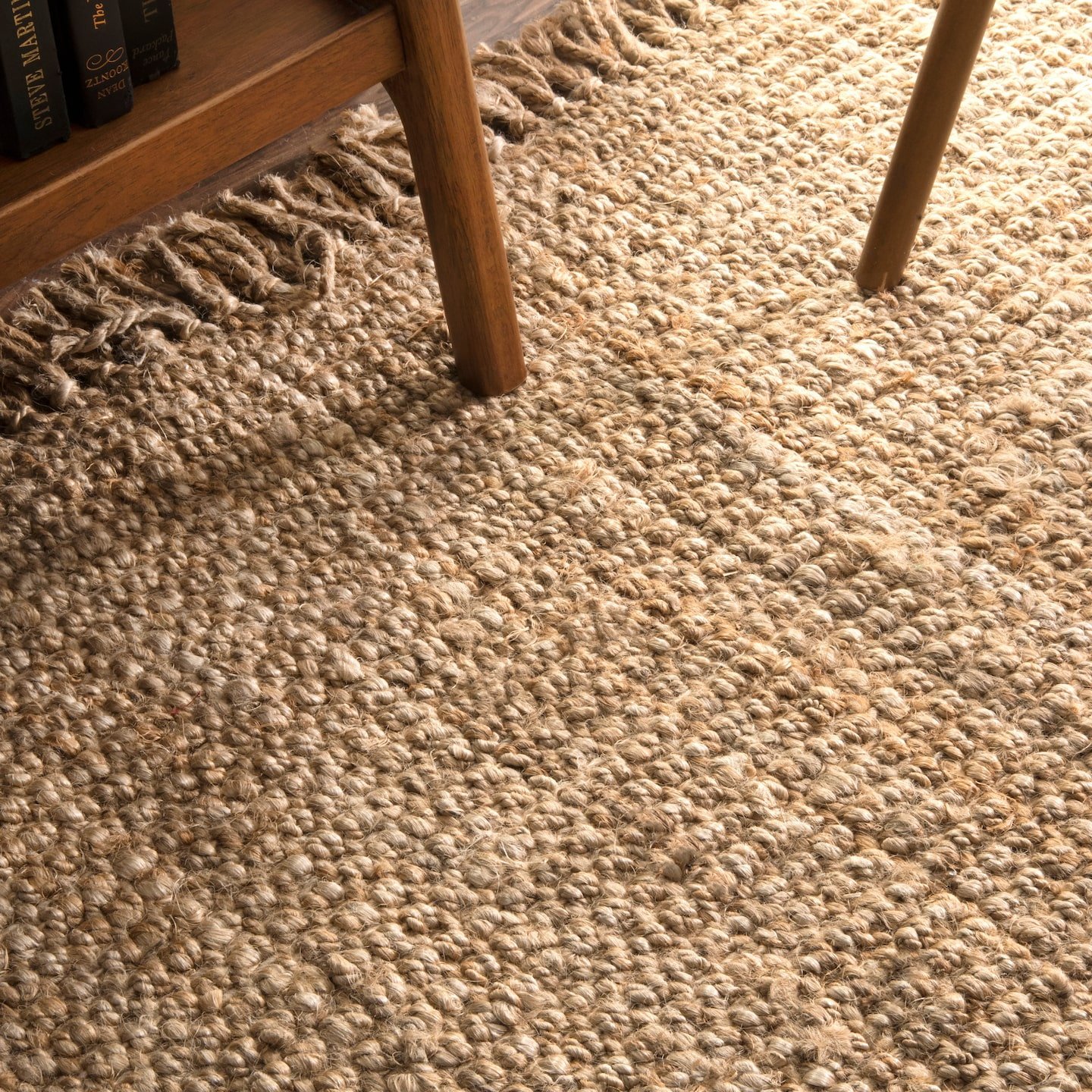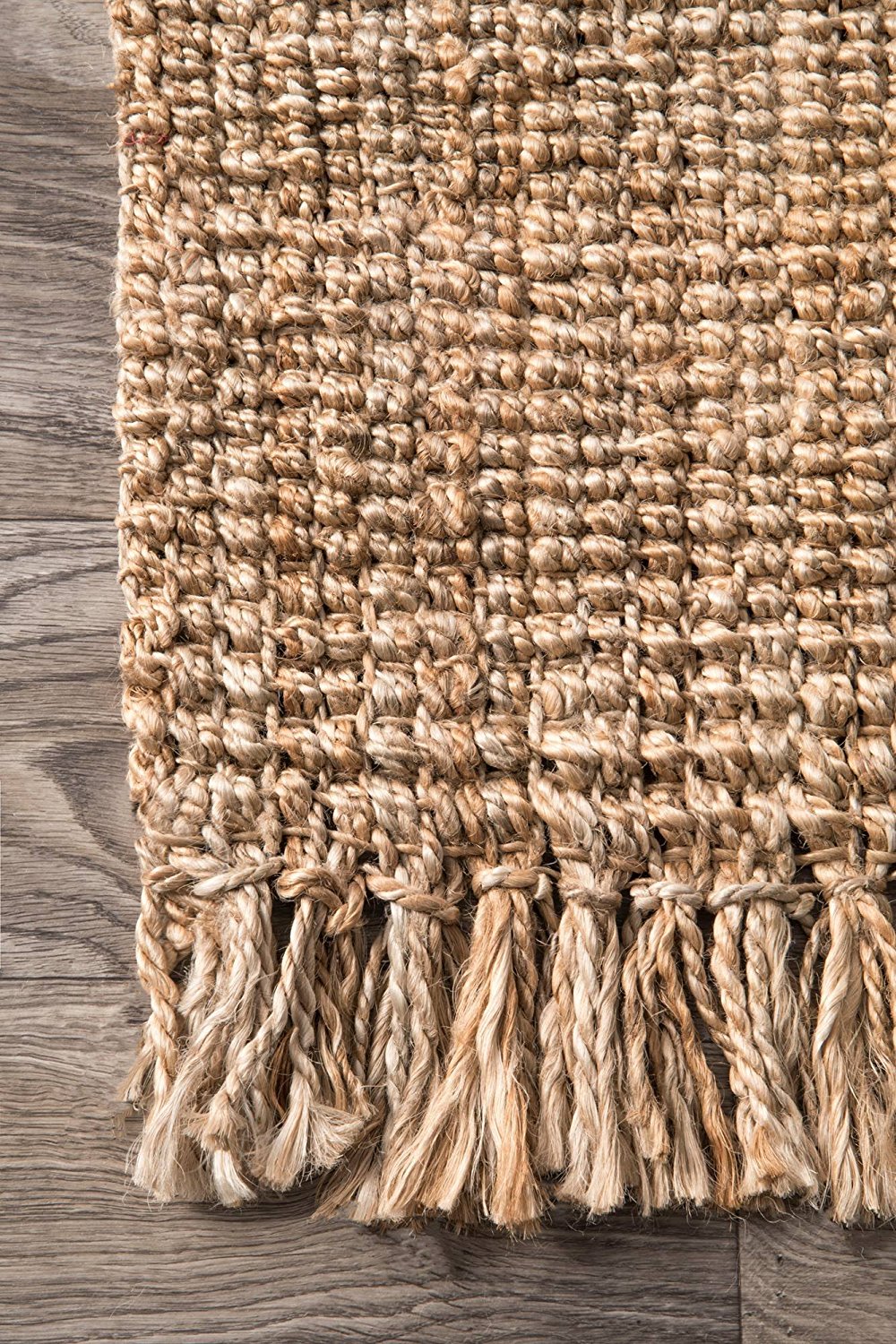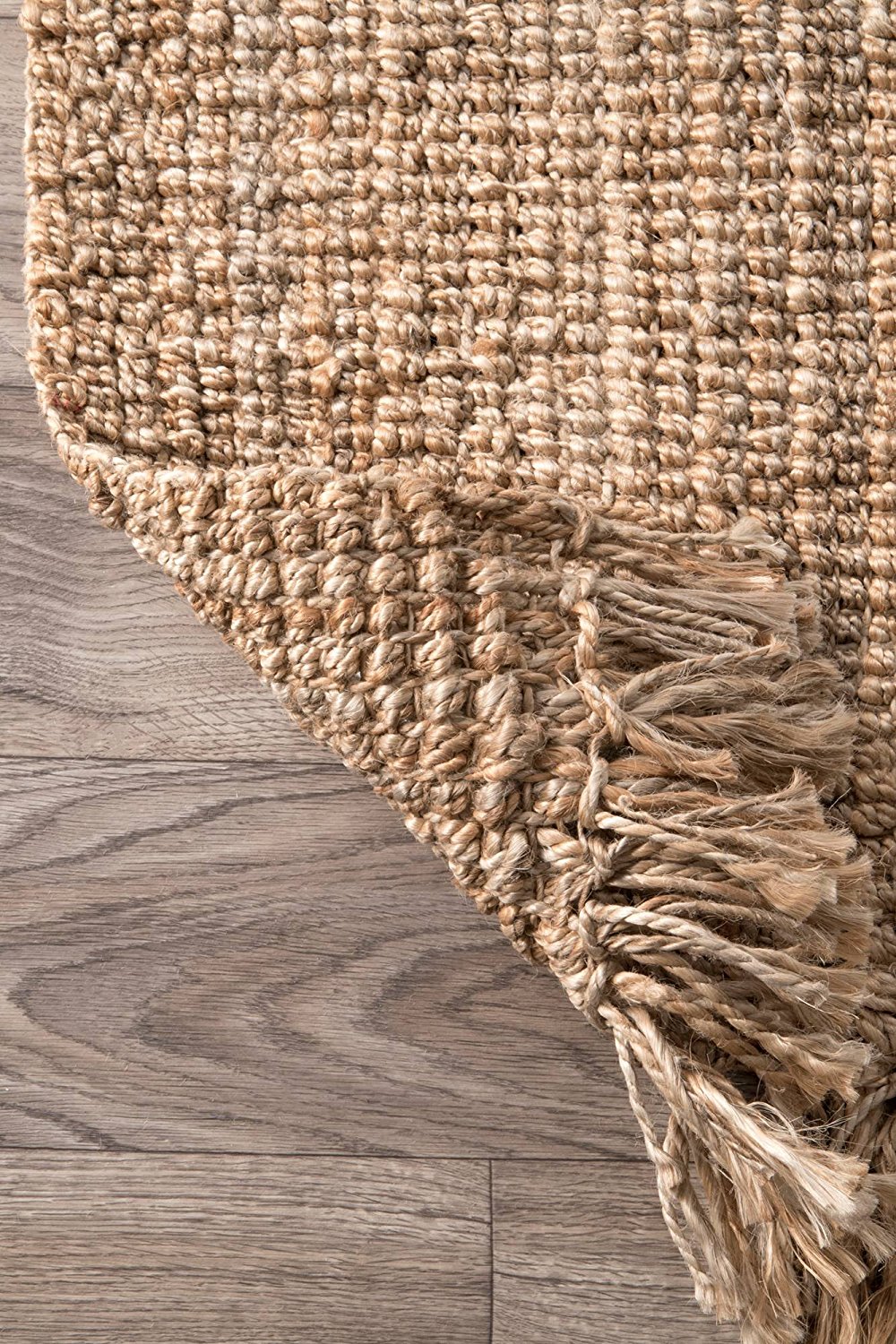 ---
Purchase the review product on Amazon Marketplace