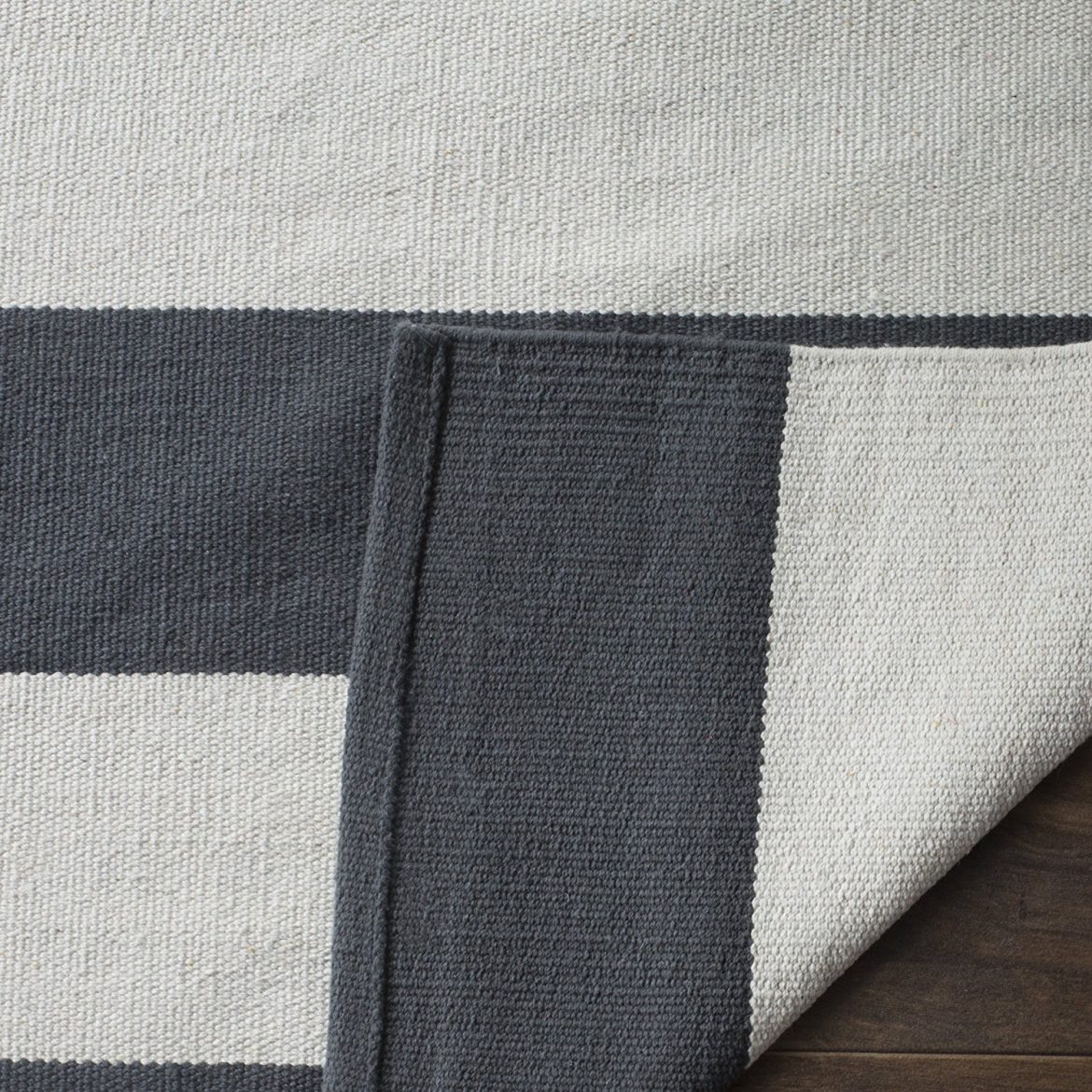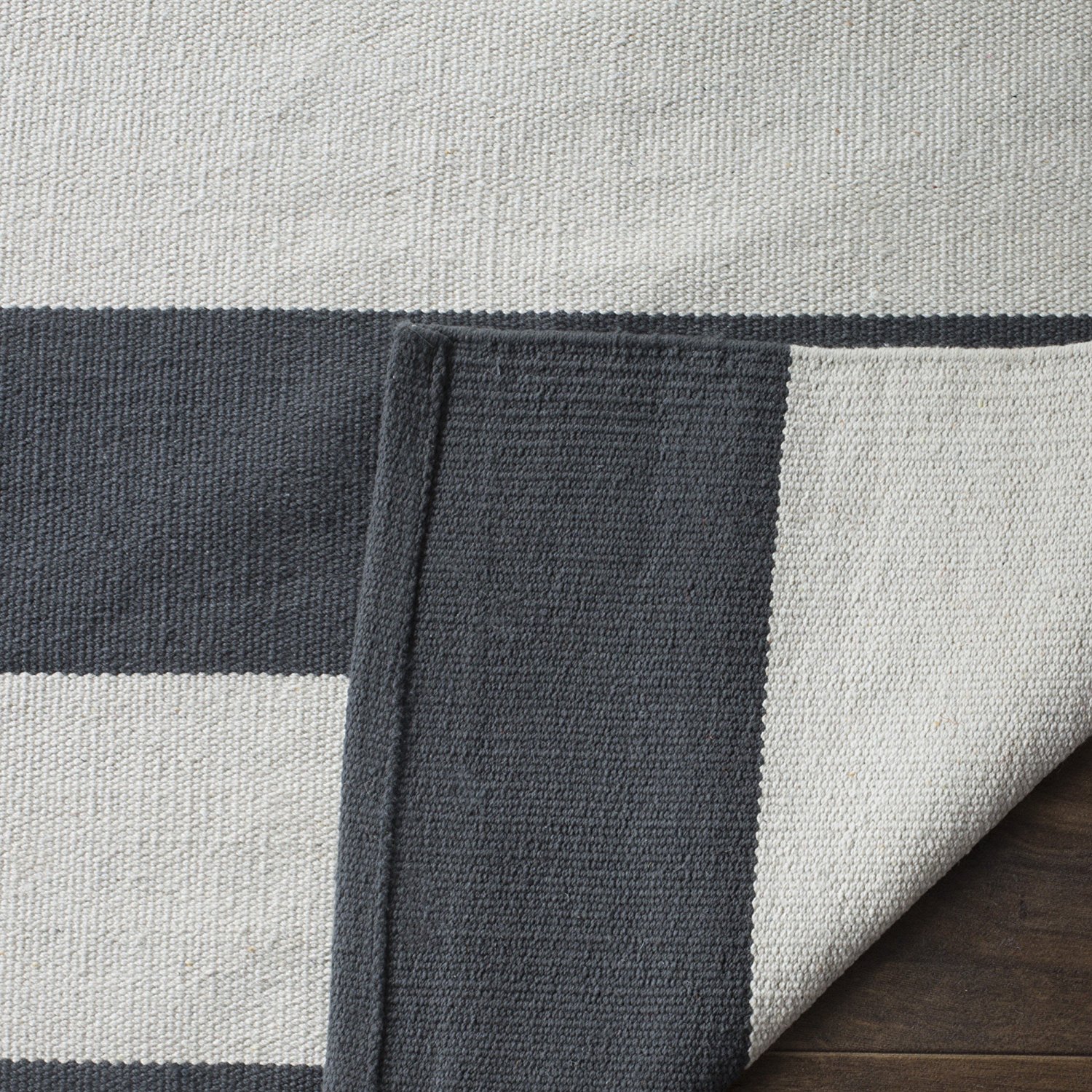 [Review] Safavieh Montauk Collection Area Rug
I was pleased that my Safavieh area rug arrived as scheduled. Since last year, my teenage daughter had been bugging me to buy a cool rug for her room. She couldn't wait for this to arrive. When it finally did, she quickly took it out of the package and asked her dad's help to lay it out under her bed.
She wanted a place in her room where she can sit aside from her bed. Instead of buying an expensive chair, we decided that a rug would make an excellent alternative. We got the one measuring 8' x 10' so that if we put it under the bed, there would be about 2 feet of rug left on each side. It's a match for what my daughter needed. Here's a rundown of the things I liked about this cotton rug.
Soft and comfy
This Safavieh area rug is quite thin but still comfortable enough to sit on. It is not the softest rug available, but for the price, we couldn't complain. My daughter and her friends would sit there whenever they come over. The rug is also soft to the touch. That's not surprising at all because it is woven from cotton. The rug manages to stay flat, so that's a plus.
Modern and simple design
Although the colors are grey and ivory, it gives the room a pop of color. My daughter couldn't be happier. She loves the stripes too. I think it would go great with almost any room. Its simplicity and neutral colors would go well with just about everything.
Since we had this rug under the bed, it doesn't slide at all. I noticed though that it has no backing. It is likely to slide around on hardwood floors, so a non-slip pad would be great.
Note that the ivory can get dirty if people walk on it with their shoes on. That's not a problem for us since we walk barefooted around the house. If you do use it in a high traffic area, you can regularly vacuum it to get rid of dirt and dust.
Easy to clean
I've been machine-washing this Safavieh area rug and the colors still doesn't fade. I use the gentle cycle of my washing machine, and it has worked just fine. Just make sure to lay it flat to dry. This would keep the rug flat when you use it again. It is made of 100% cotton, which makes it very easy to clean. I can remove stains even without the use of bleach.
Reasonable price
Overall, this is a great buy for the price. The quality of the material is excellent, and you won't go wrong with the rug's nautical style. This is not my first rug from Safavieh and again, I wasn't disappointed. – Joanna H
---
Brand: Safavieh
Product: Montauk Collection Handmade Flatweave Grey and Ivory Cotton Area Rug 
---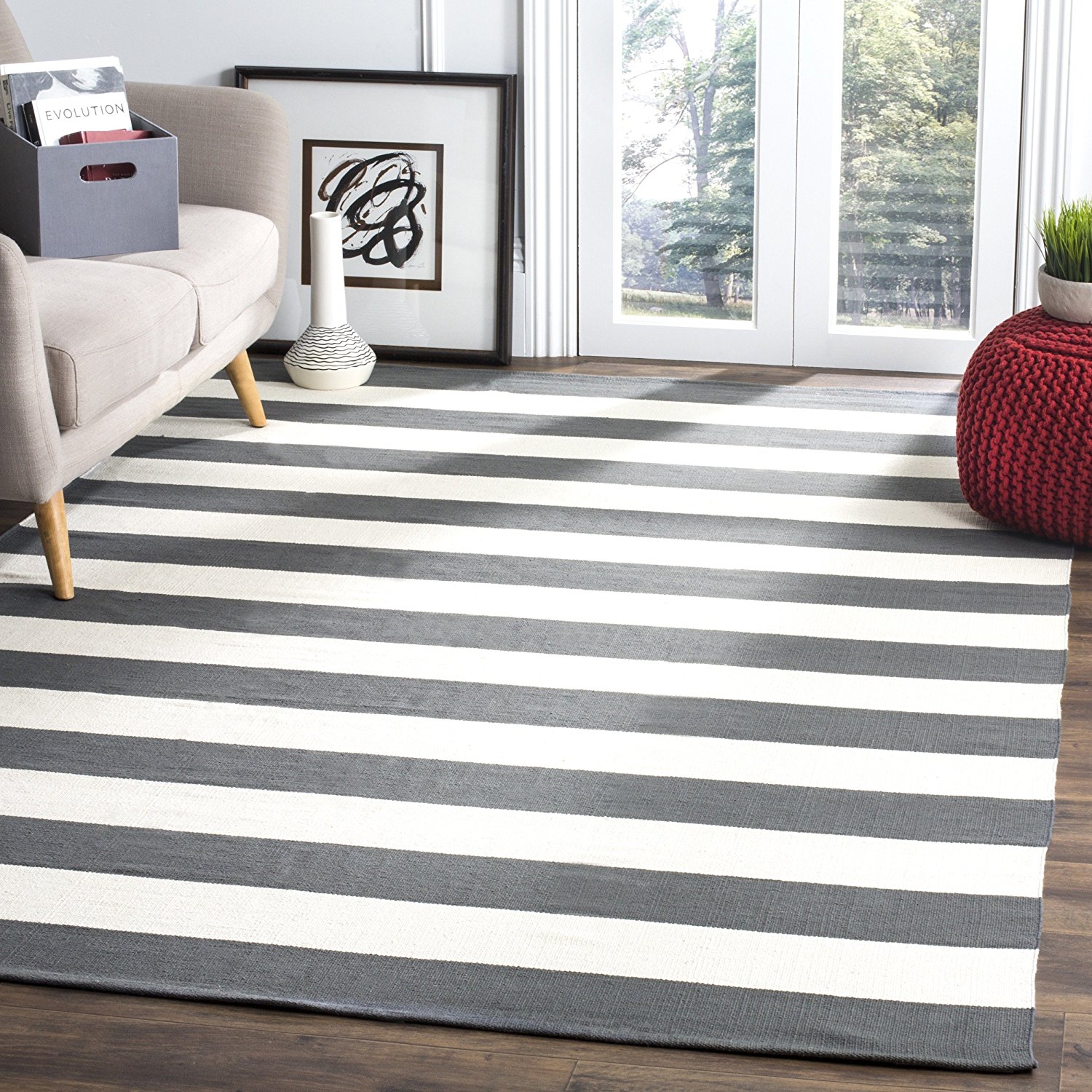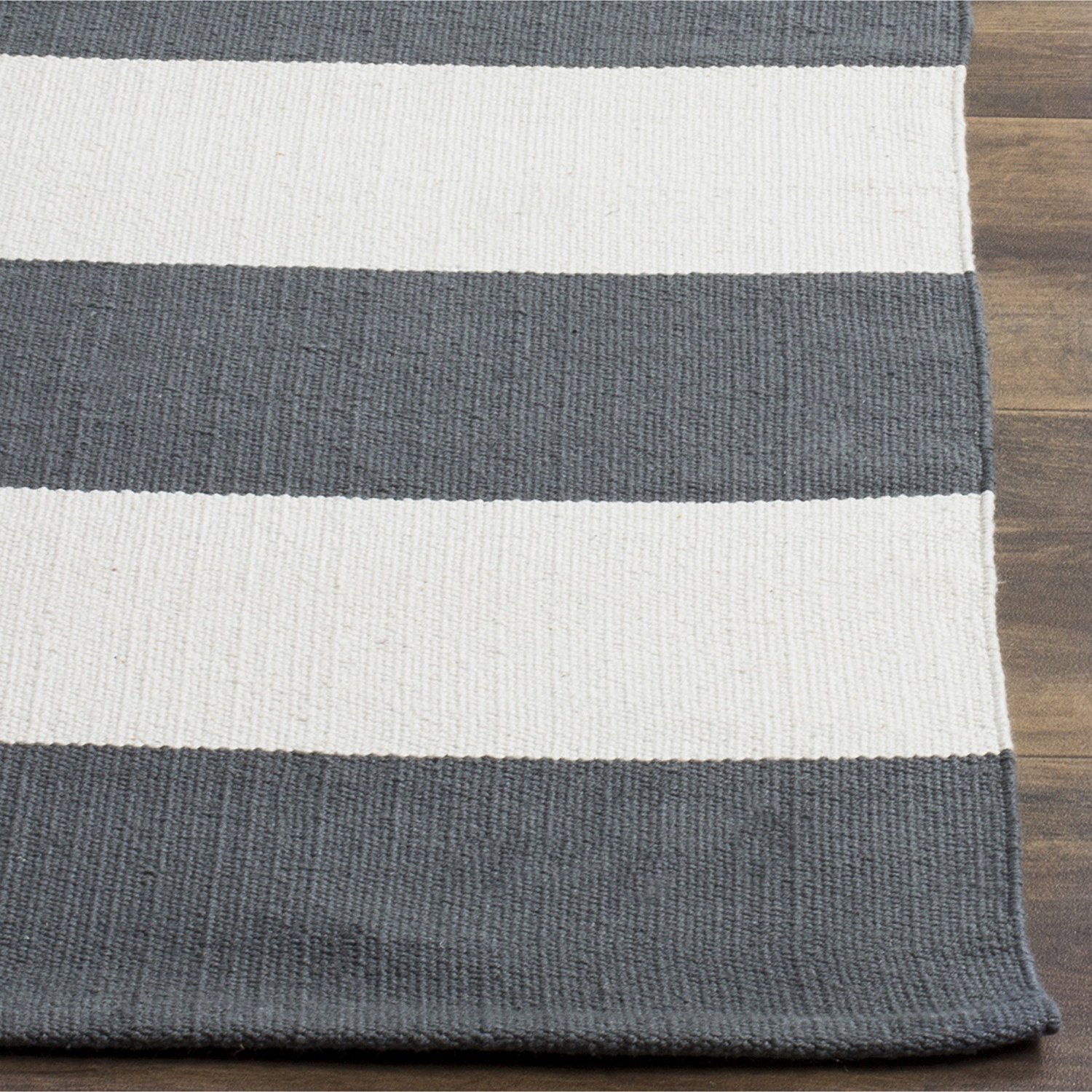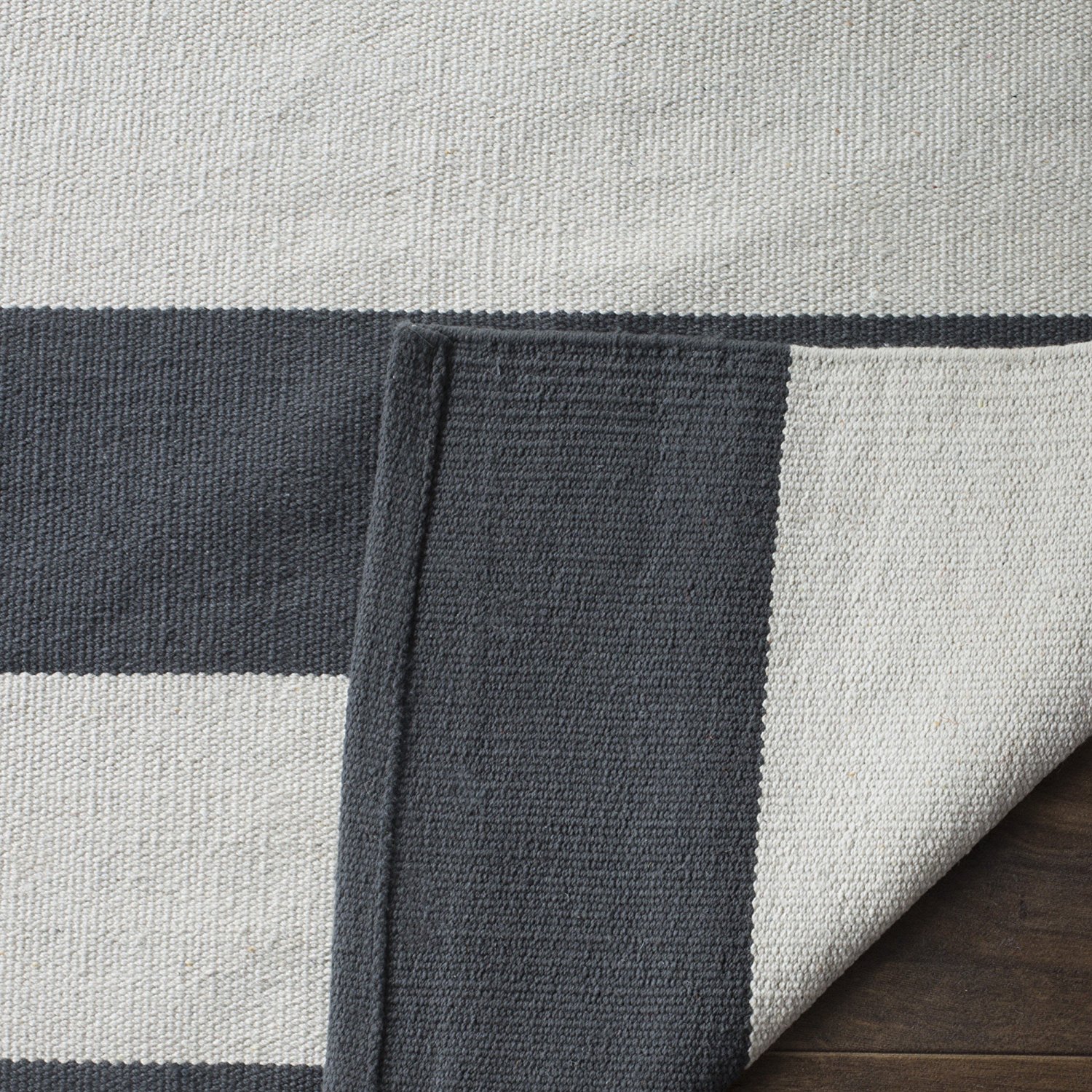 ---
Purchase the review product on Amazon Marketplace