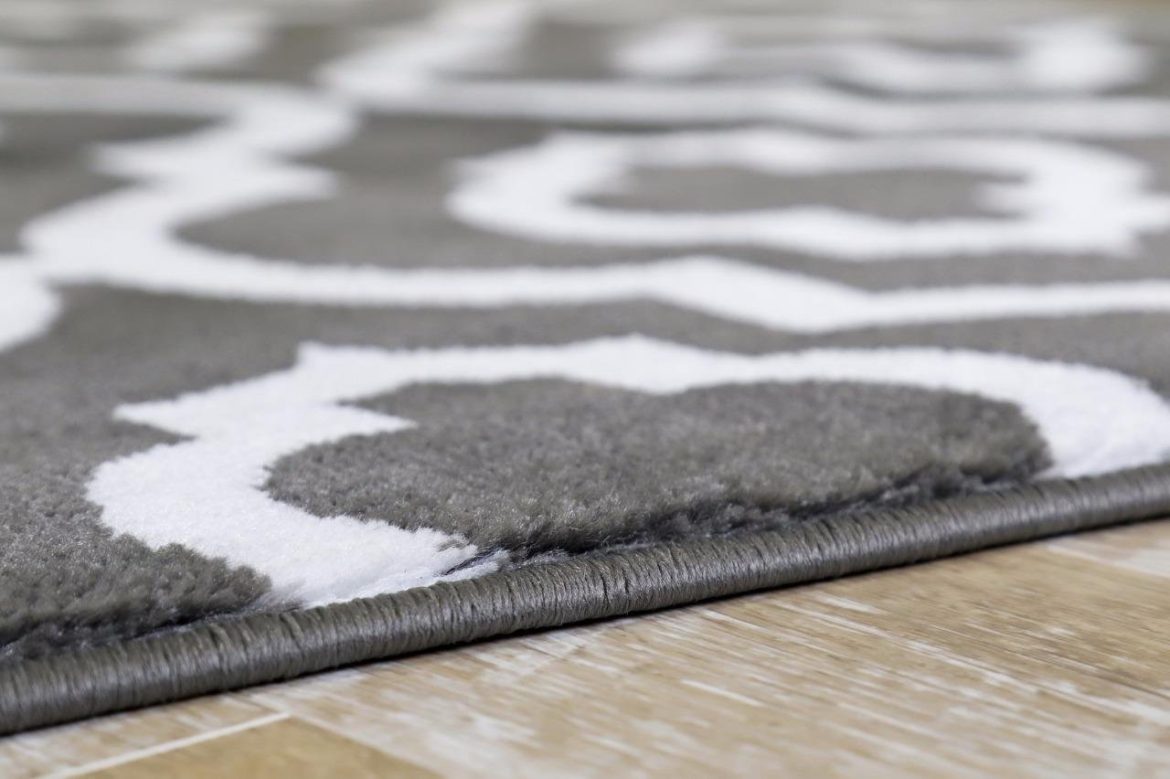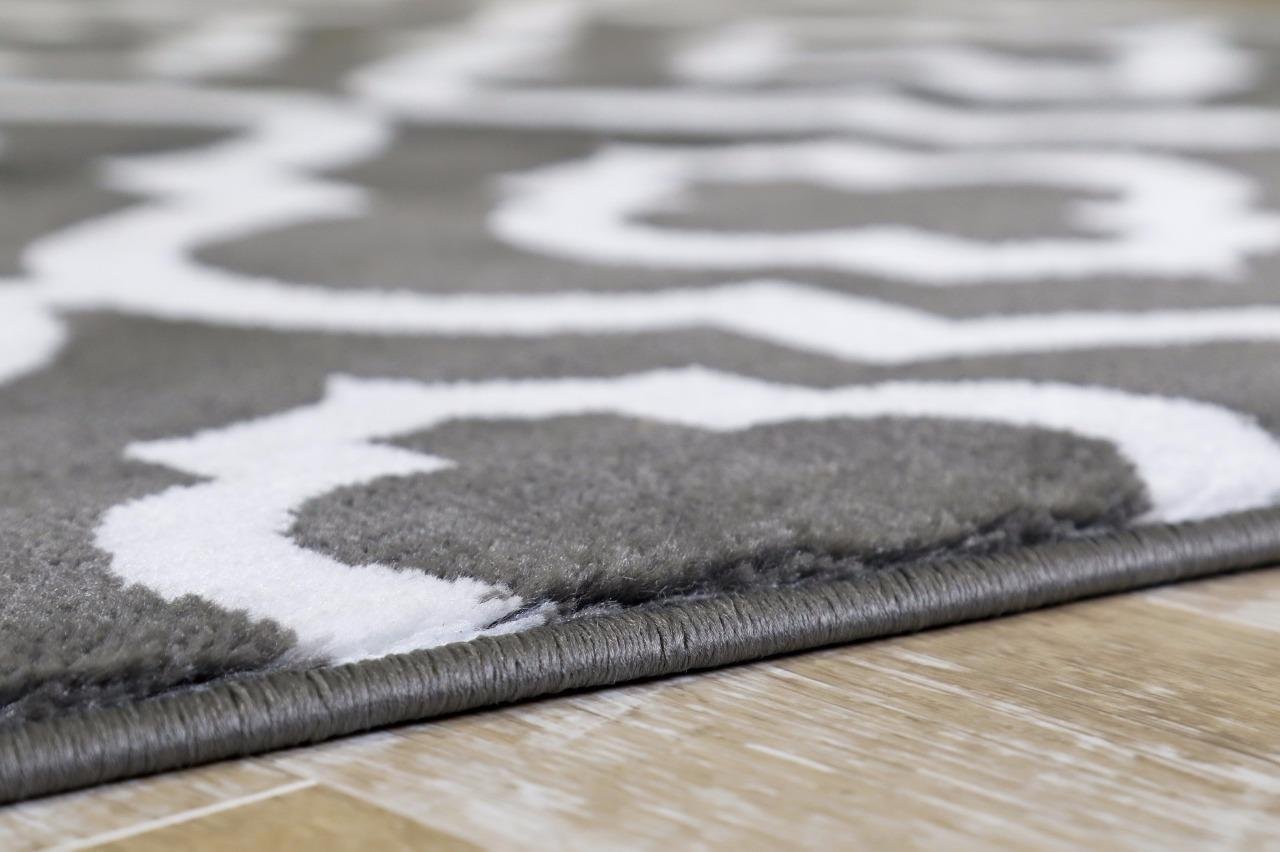 [Review] Moroccan Trellis Area Rug
I have never purchased an area rug online, so I got nervous when I ordered this on Amazon. I usually want to feel the rug with my hands first before buying one. But after reading many positive reviews, I decided to order this. To my delight, it's far better than expected.
Comfort
This area rug comes rolled so expect the corners to curl up after taking it out of the box. It would lay completely flat within the day, so you don't need to worry. I got a pad to go underneath it so it would stay in place. The rug did have a synthetic smell to it when I took it out of the package. However, it was barely noticeable after an hour.
The best thing about this is that it's way softer than anticipated. It is so plush that my puppy loves lying down on it. He has basically made the rug his new home. That is surprising considering that it is a low-pile rug. We occasionally sit on the rug when we feel like eating on our coffee table. Neither I nor my husband feel any discomfort. When we do sit on the couch, the rug feels wonderful under our feet. If you love to walk barefooted on soft carpets and rugs, this one is for you.
Design
This beautiful area rug added the finishing touches for my living room. I'm pleased because the colors on the picture are spot on. The color is truly gray and it's uniform all throughout. It is also hard to miss because of its chic pattern. In fact, the rug is usually the first thing that our guests notice when they come in the living room. I have received many compliments for it.
If you're looking for a statement piece for your living room, this would work well. The Moroccan-inspired style will instantly stand out in any setting. I'm quite an observant person, and I appreciate that the pattern is perfectly consistent on the entire rug.
Durability
It said so in the description that the rug is machine-made. I specifically like that because I have doubts about the quality of handwoven rugs. This rug feels more durable compared to the typical handmade ones.
This area rug doesn't attract dirt easily, so I don't need to vacuum it often. It is not a pain to maintain. The fibers do not shed either. It does not wear out fast, so it's great even if you have kids and pets around. I can see that it would last for a couple of years.
My Final Thoughts
If you've been eyeing this rug, just go ahead and order. You'll thank yourself for it. This elegant rug has the right thickness and quality – all at a great price. – Katrina L
---
Brand: Persian Area Rugs
Product: 3028 Dark Gray Moroccan Trellis Area Rug Carpet 
---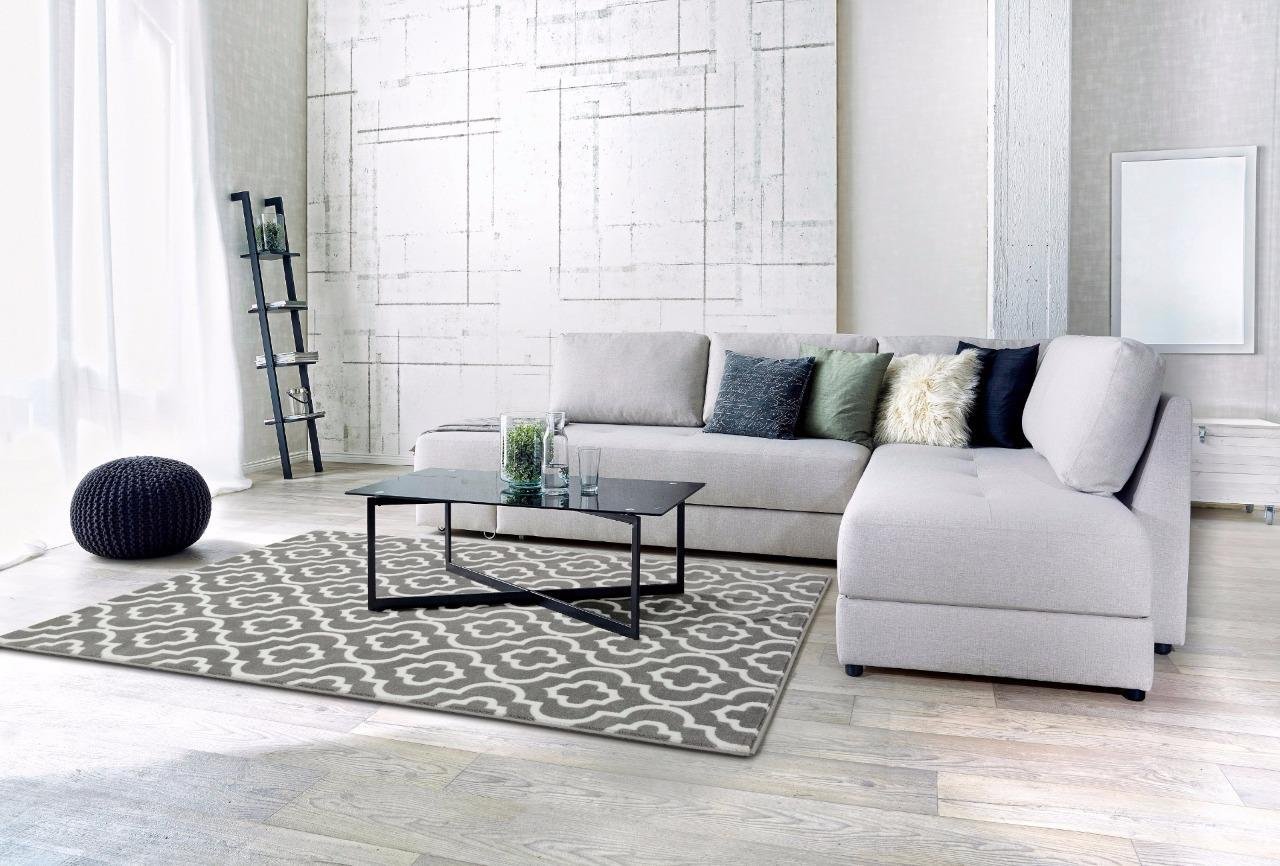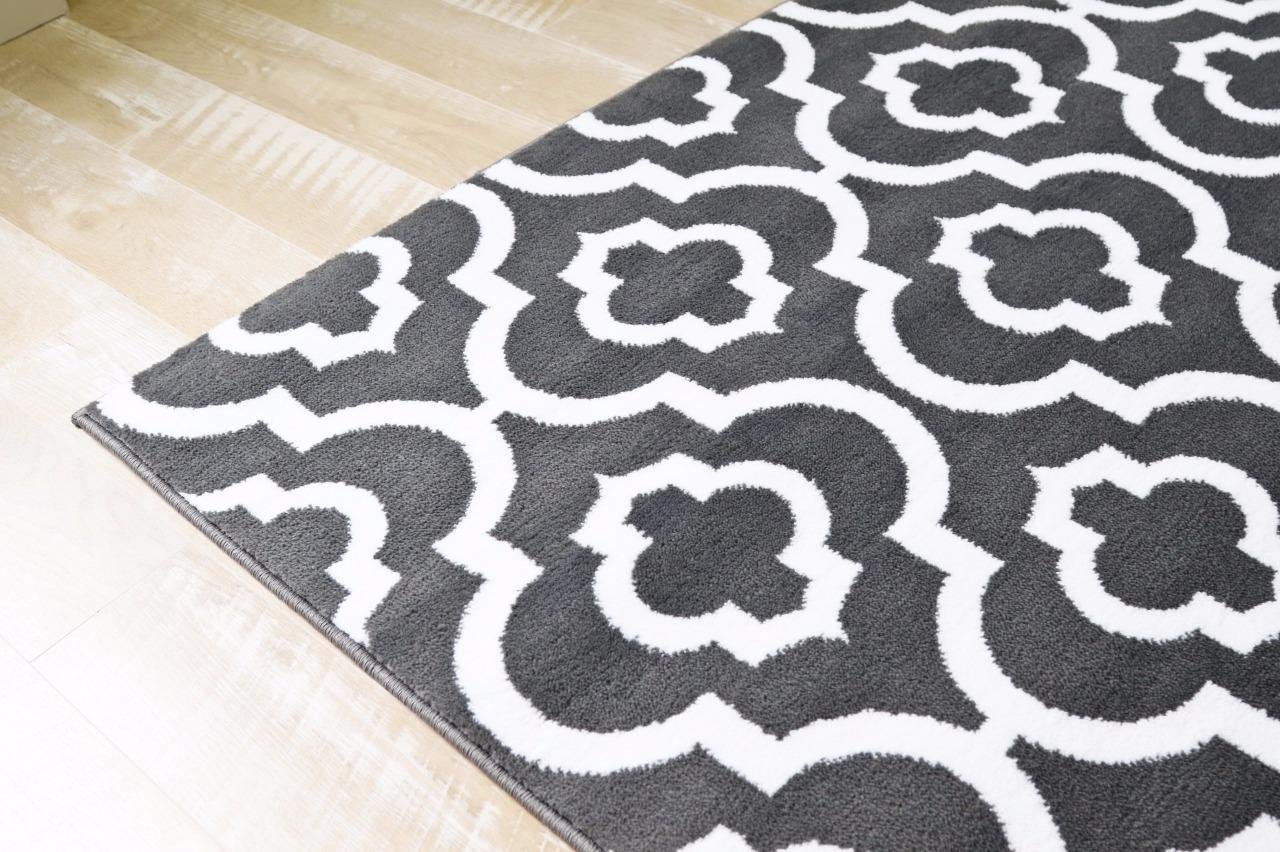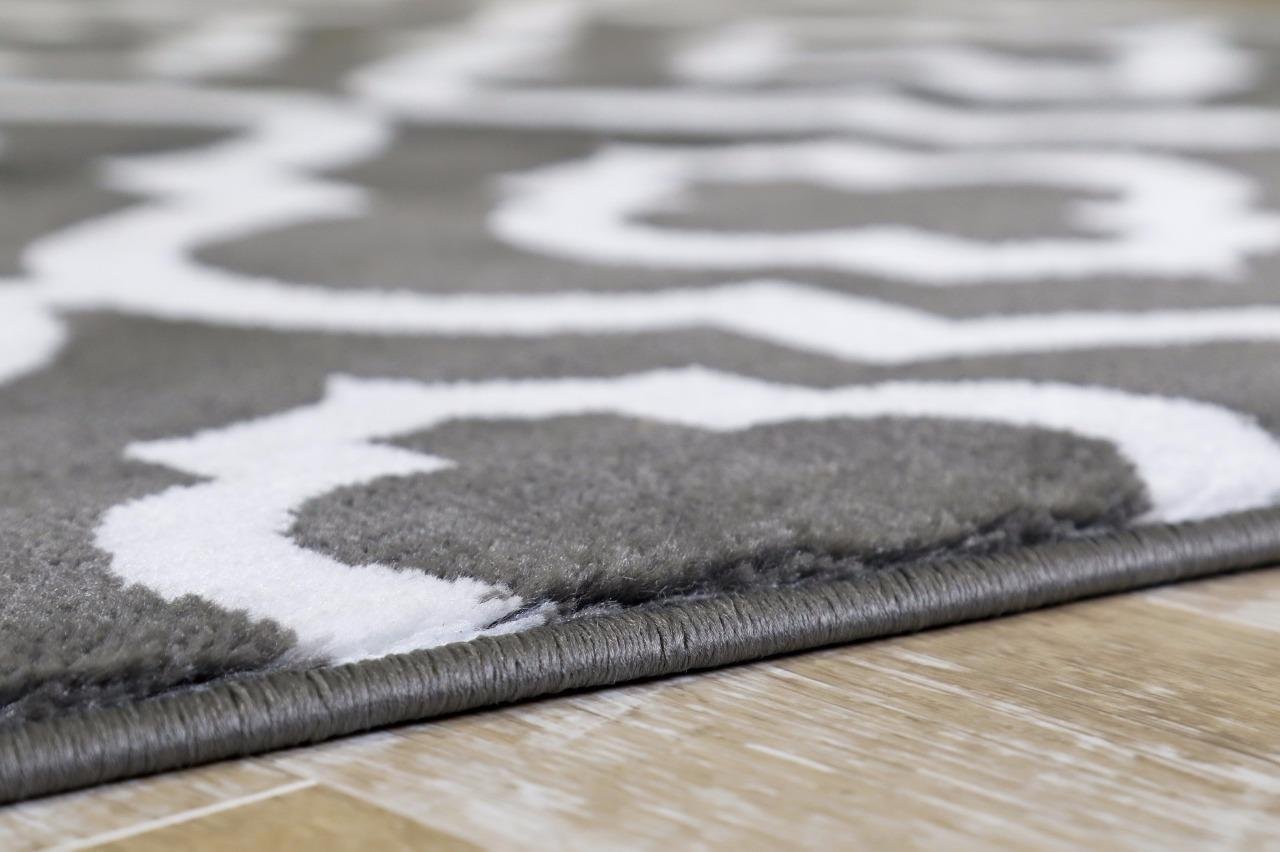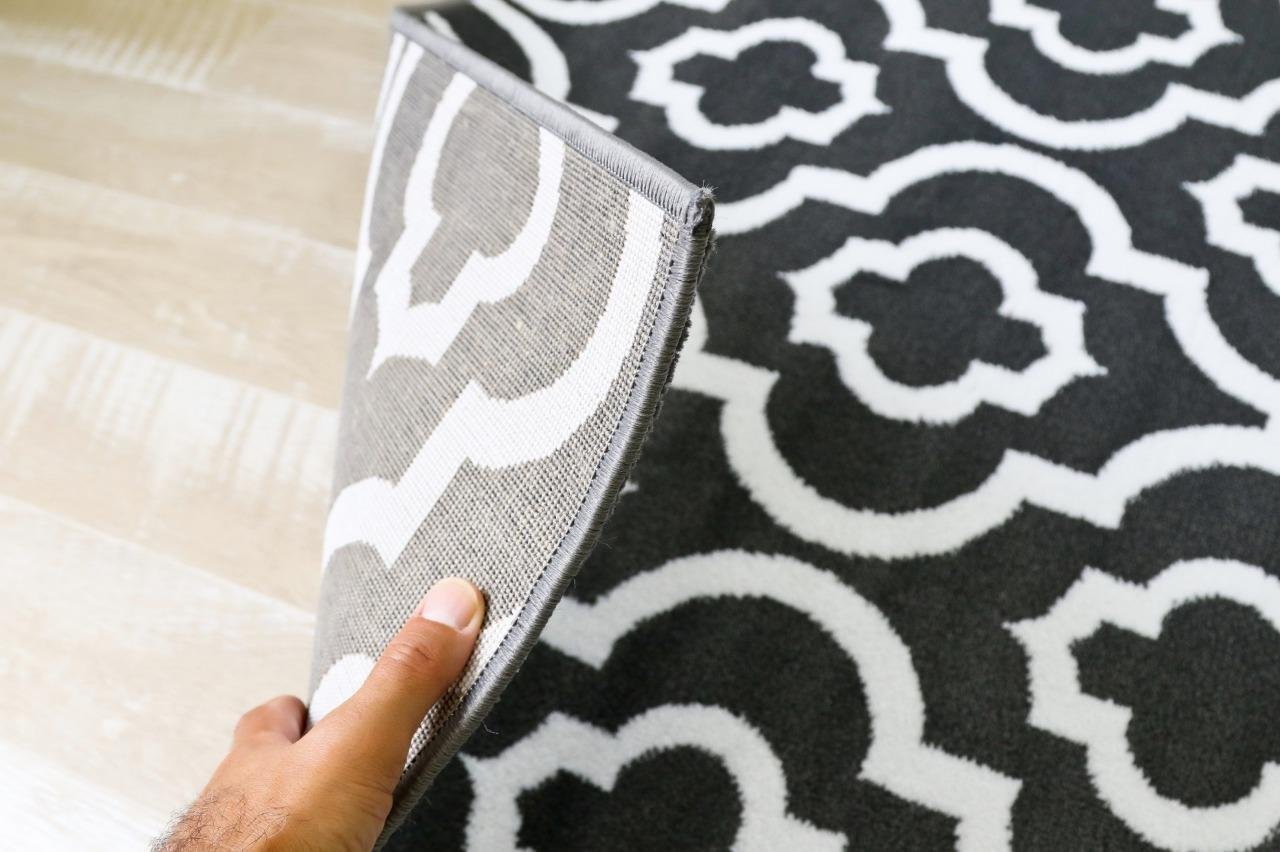 ---
Purchase the review product on Amazon Marketplace