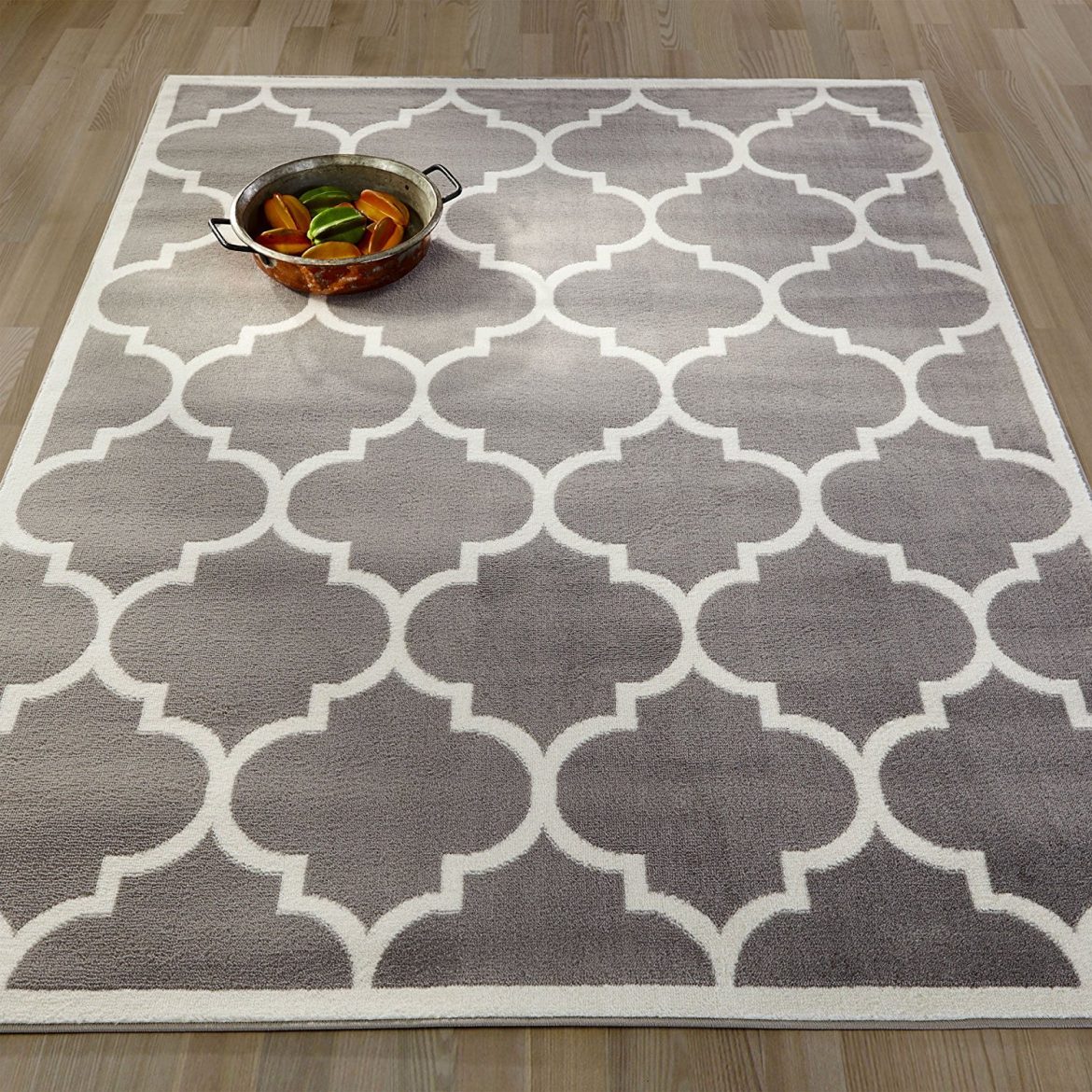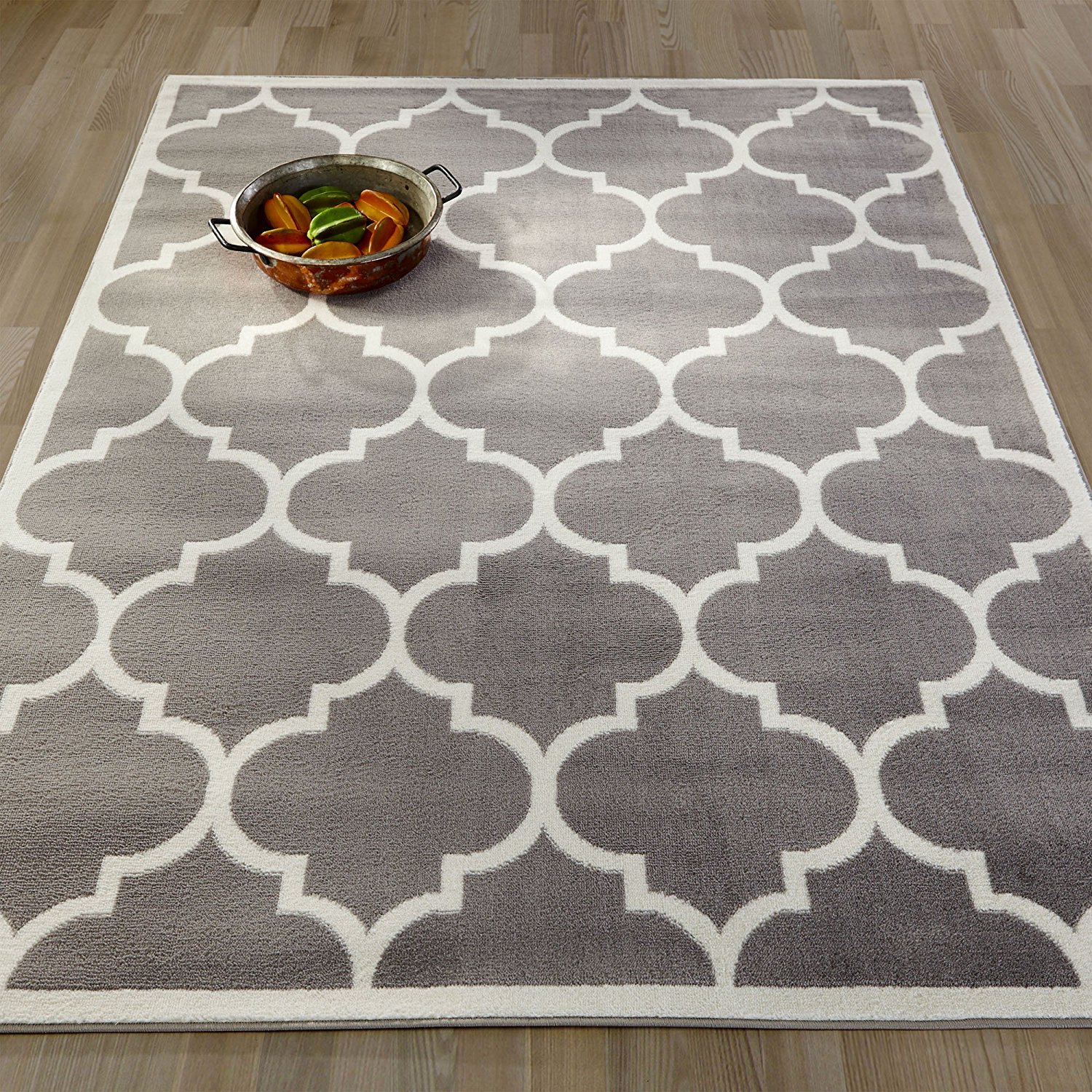 [Review] Ottomanson Paterson Collection Area Rug
First Impression
When I saw this area rug on Amazon and checked out its price and size, I knew it was a great deal. I didn't even hesitate to buy it.
The rug came in perfect condition. There was no stain or discoloration. It was rolled in a box, so it's perfectly normal that the corners are a bit curled. I simply unrolled it and rolled it again in the opposite direction. It has a chemical smell to it but it's nothing pungent. It is the typical odor that new carpets have.
Beautiful Area Rug
I'm impressed with the overall appearance of this area rug. The color grey with the white exudes an understated elegance. The shade of the white is closer to cream, but it still complements the grey. The Turkish-inspired trellis pattern pairs well with my minimalist furniture. It gave our simple living room an interesting flair and personality. Turns out, this rug is basically what we needed to finish the look of the area.
Soft and Comfortable
As shown in the pictures, this is a low-pile rug. Nevertheless, the fabric is soft and makes our couch area comfortable to walk on. It feels plush under our feet. It is much softer than expected, so I'm pleased. My pups are thrilled too. Given its softness, the rug would work great as a play area for kids. You can also place this in your dining room. The low pile will allow you to slide your chairs easily.
Another thing that I like about this rug is that it has a backing. It's made of jute, a rough textile that keeps the rug from sliding around. You no longer need to get a rug pad to go underneath it. The jute backing enhances the durability of the rug.
Simple Maintenance
It vacuums rather easily too. That's a great thing because our vacuum is the cheap kind. After many rounds of vacuuming, the rug has still managed to look brand new. Because I have pets, I do spot clean it from time to time. It is easy to get rid of stains with the use of a mild detergent. Maintenance is undemanding, so I recommend this for busy moms who have limited time to clean the house. The quality of the pile is topnotch, so it doesn't shed.
I have two puppies, and they usually run around the rug. It seems to be holding up well. So far, I haven't seen any visible wear on the rug. We have had this for 8 months, and the beautiful grey hasn't faded yet at all.
In My Opinion
For the price of this area rug, this is an absolute steal. Its quality and beauty far exceeded my expectations. If you have kids and pets around, this is an excellent rug to buy.
With minimal upkeep needed, the rug won't require you to call in the professional cleaners. I would certainly buy this again in a heartbeat. – Jenny K
---
Brand: Ottomanson
Product: Paterson Collection Contemporary Moroccan Trellis Design Lattice Area Rug
---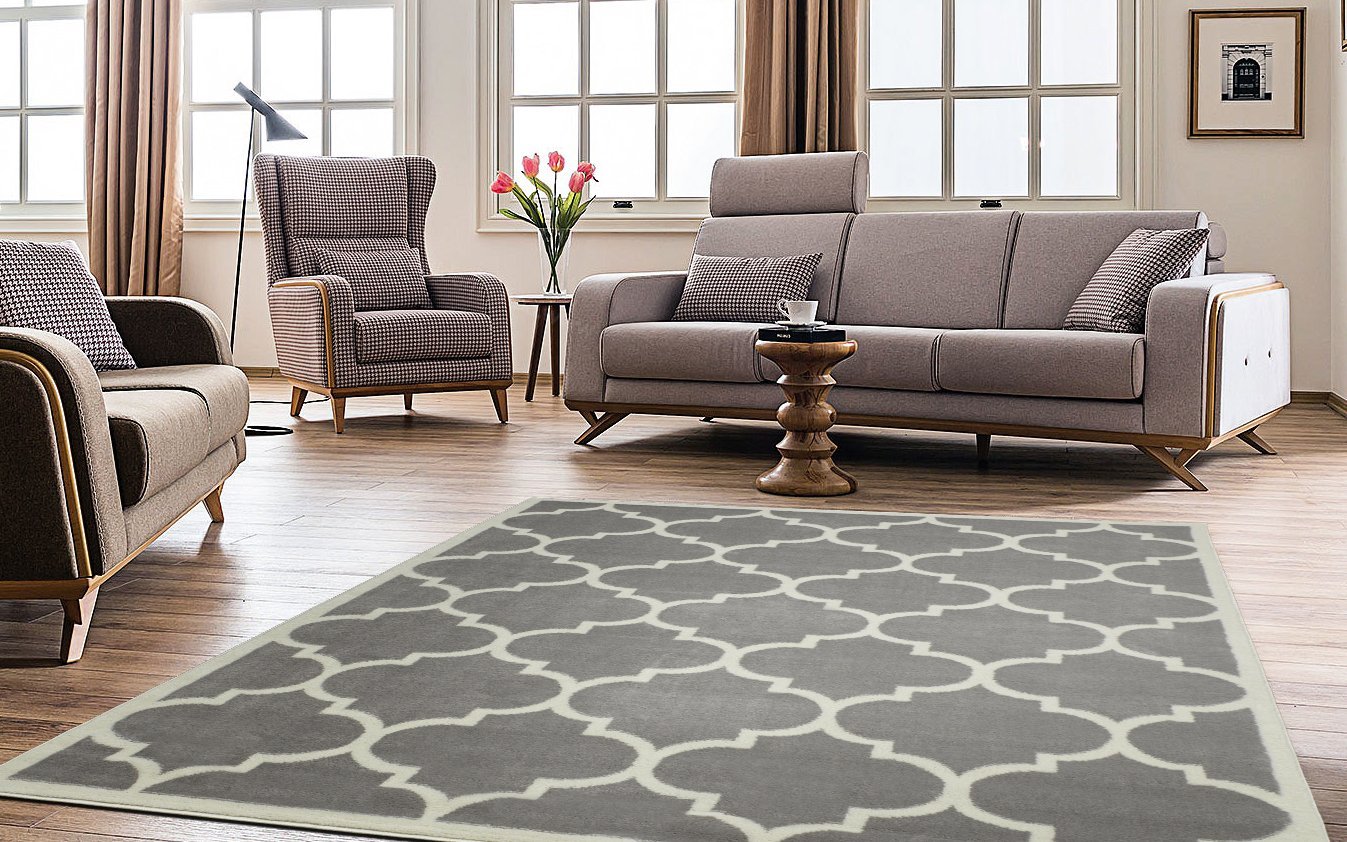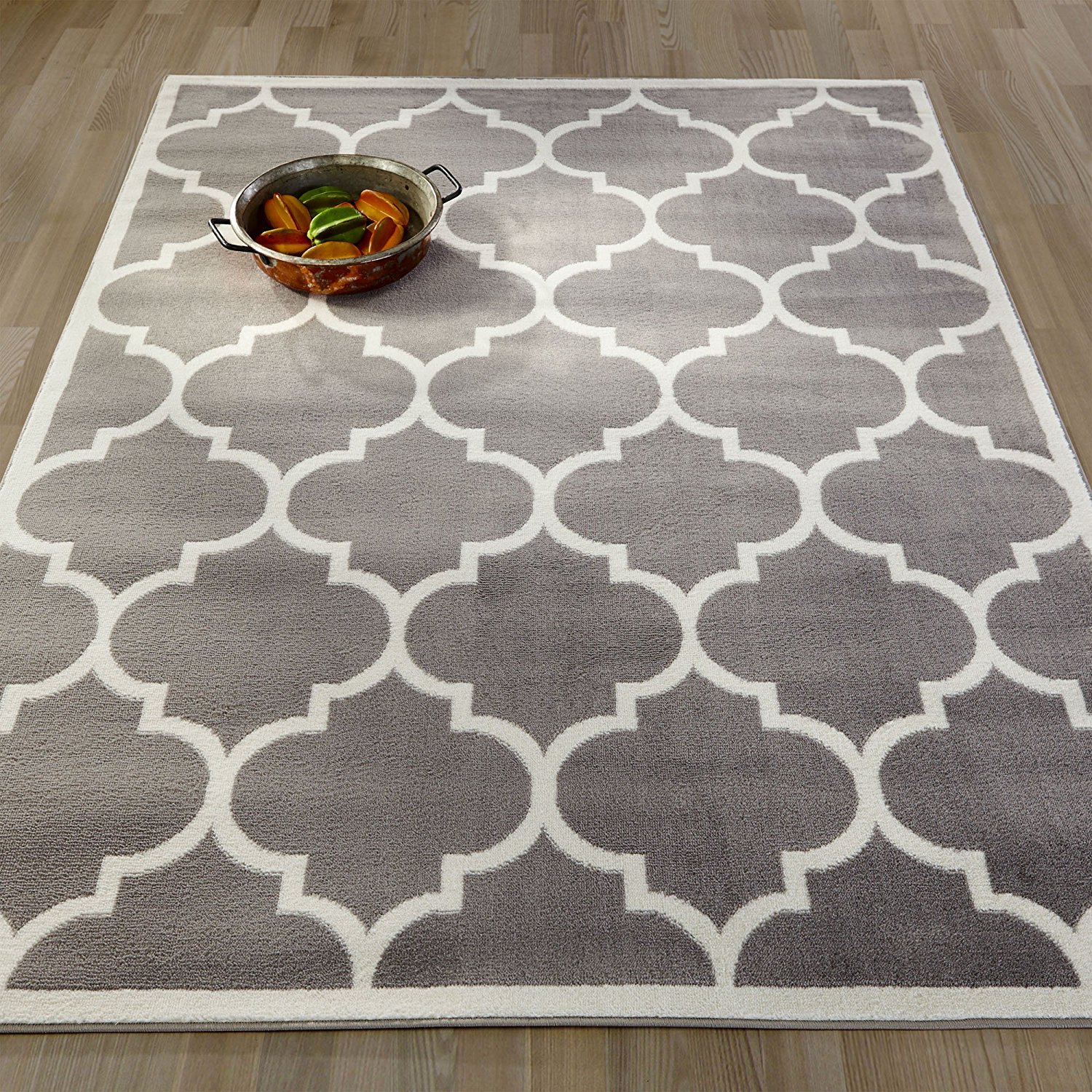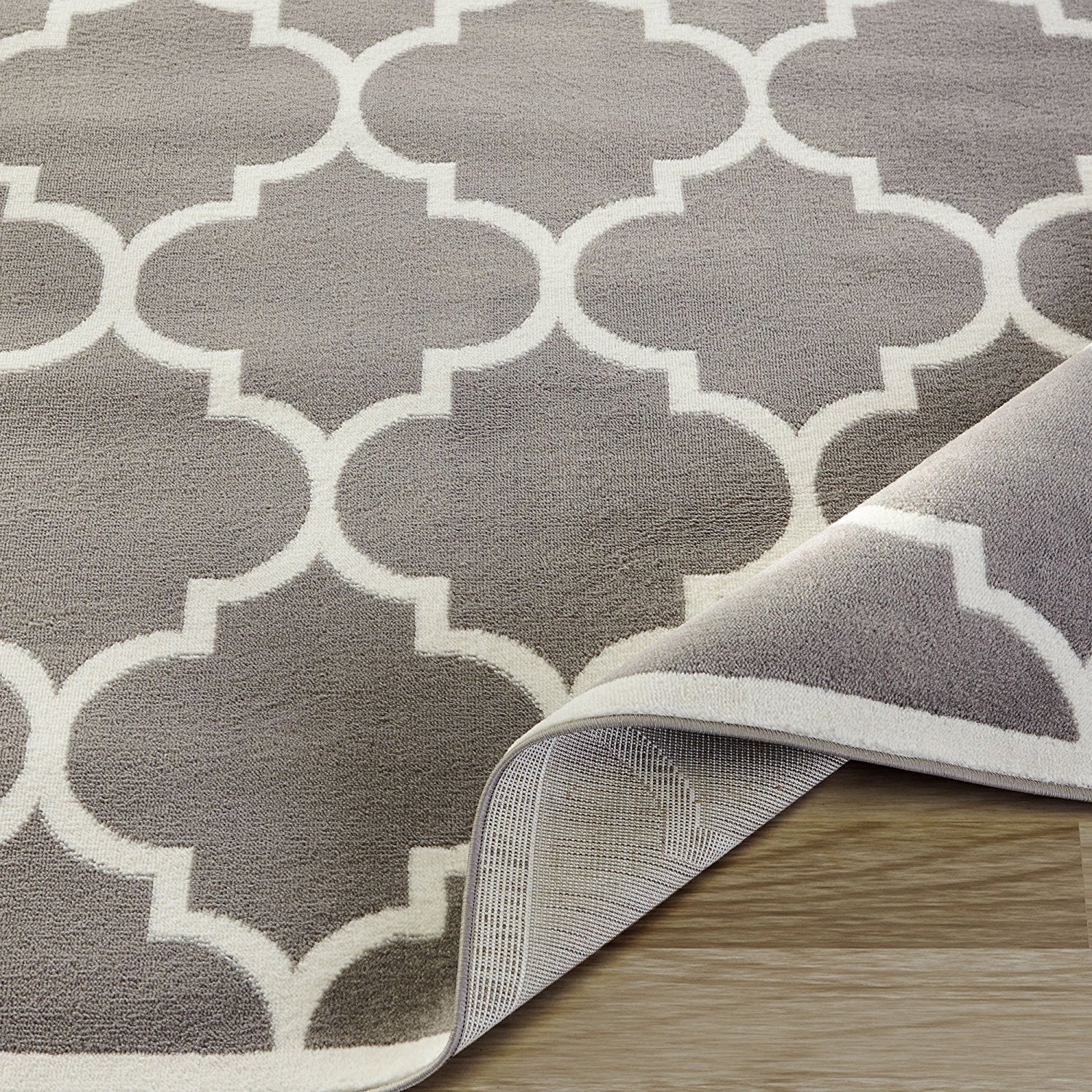 ---
Purchase the review product on Amazon Marketplace