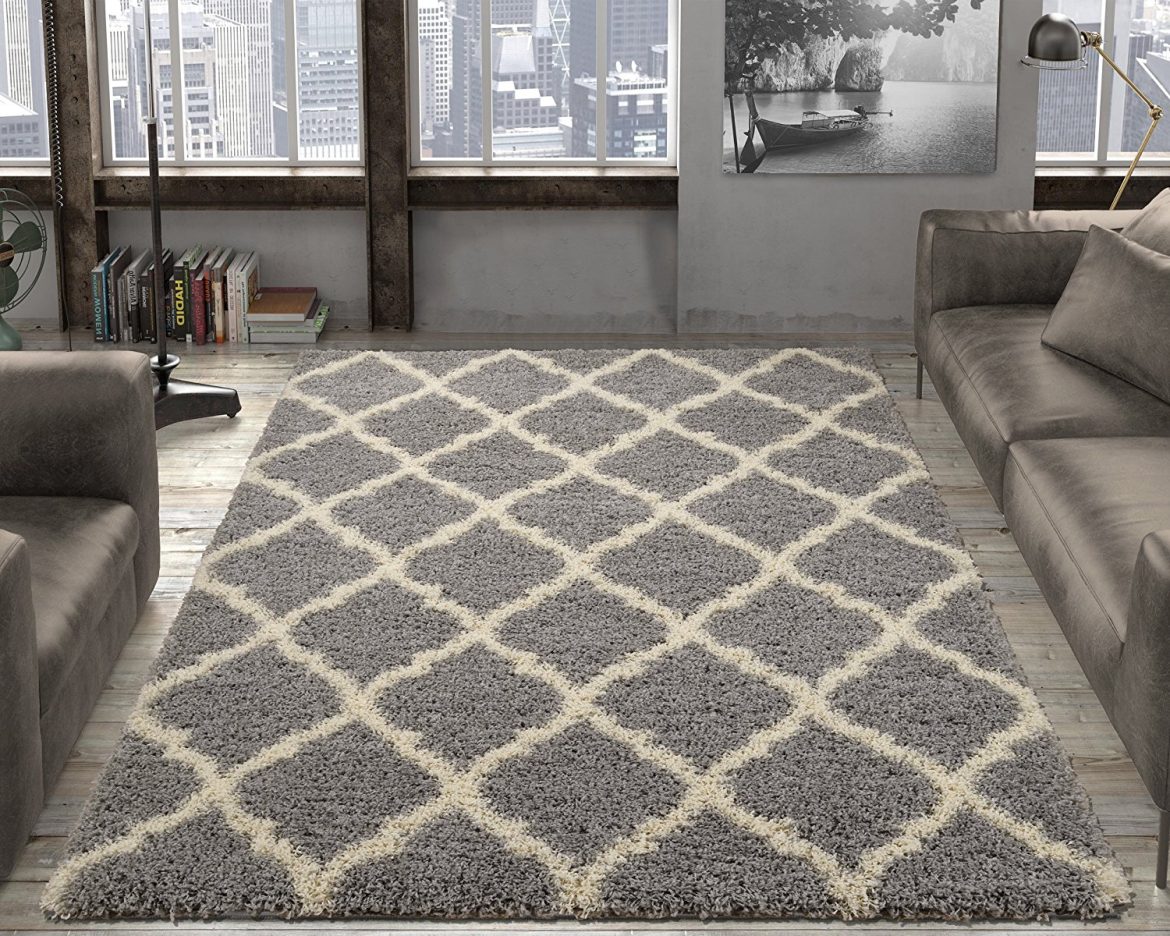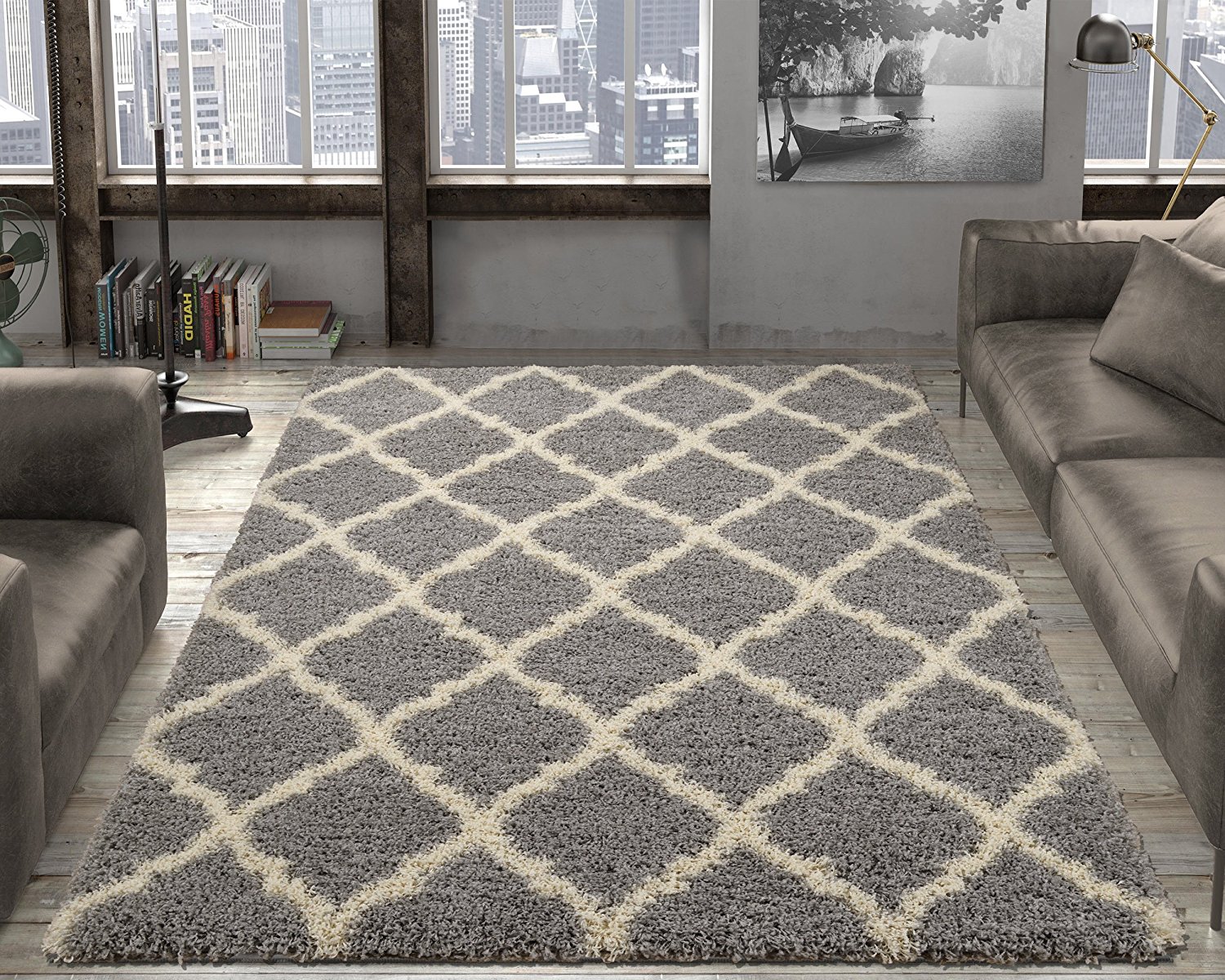 [Review] Ottomanson Ultimate Shaggy Collection Shag Rug
I've seen a lot of beautiful shag rugs both online and in stores. However, I ended up getting this because I have read many positive reviews. I'm happy I did because I've gotten so many compliments off of it.
First Things First
The rug came rolled in a box, but it laid completely flat when I set it on the floor. I did run the vacuum on it to give the pile some volume. The pile is higher than expected, which gives the rug a luxurious feel. Once I dropped a pair of earrings and I had a difficult time looking for it! The pile is approximately one inch high.
Because this shag rug is soft, my two kids love to roll on it. I and my husband also love resting our feet on the rug after a busy day at the office. It is gentle on the knee, so it is highly suitable for crawling toddlers.
Design
The diamond pattern gives the rug a contemporary and sophisticated look. The white isn't bright white, but it still looks stunning against the grey. At the very least, it looks more expensive than it really is. It adds a pop of color to the room without taking away the attention from our custom-made furniture. Because the colors are neutral, it would look terrific on any floor or wall.
Construction
The rug is quite heavy, so it doesn't slide on the floor. We have ours on a slippery hardwood floor, and the rug's backing keeps it in place. It doesn't budge unless I intentionally move it. That gives me peace of mind as my kids run around the rug. I wouldn't worry about them slipping as they play.
Care and Maintenance
This shag rug seems to resist stain really well. It's that or it just does a great job of hiding them. Crumbs from food and other debris can accumulate in the pile, so it is advisable that you vacuum it regularly. Don't worry since the rug is easy to vacuum. Dirt and debris lift out of the pile rather easily. The pile doesn't get caught in the vacuum either. I use a regular one, and it works just fine.
Vacuuming also makes the rug plusher and fluffier. If you feel the rug is not as shaggy as it should be, vacuuming would take care of that. As for stains, you will need to spot-clean it. My husband spilled orange juice on the rug one time, and I got rid of the orange mark with soap. The rug came out good as new.
My Two Cents
This is a recommended buy if you want a shag rug to use for the long term. The backing, albeit thin, keeps the pile together. The pile does not shed, so it stays plush after months of daily use. The colors don't fade either. I have energetic kids who constantly run around, and this rug seems to be holding up pretty well. This is definitely well worth the price. – Karen M
---
Brand: Ottomanson
Product: Ultimate Shaggy Collection Moroccan Trellis Design Shag Rug
---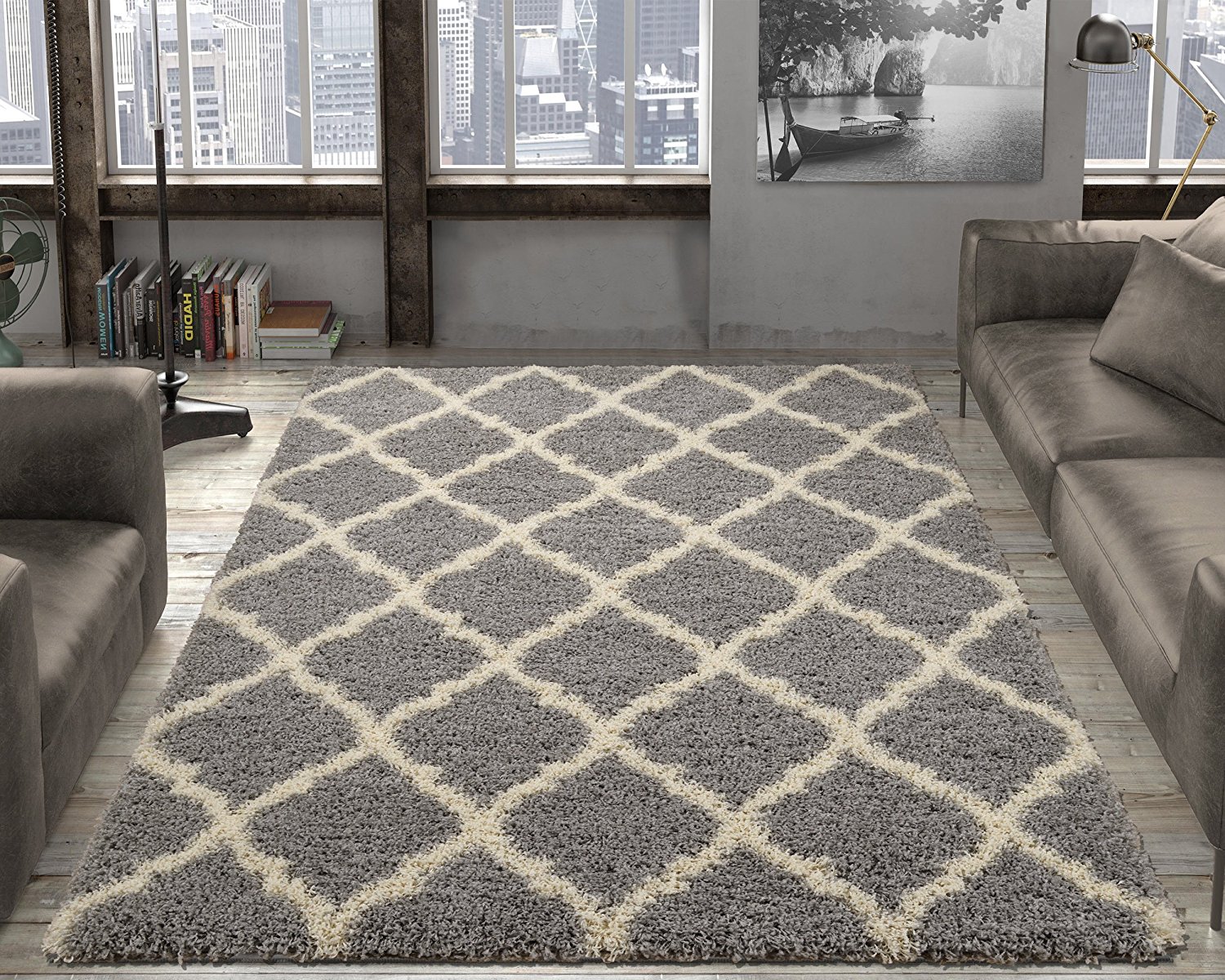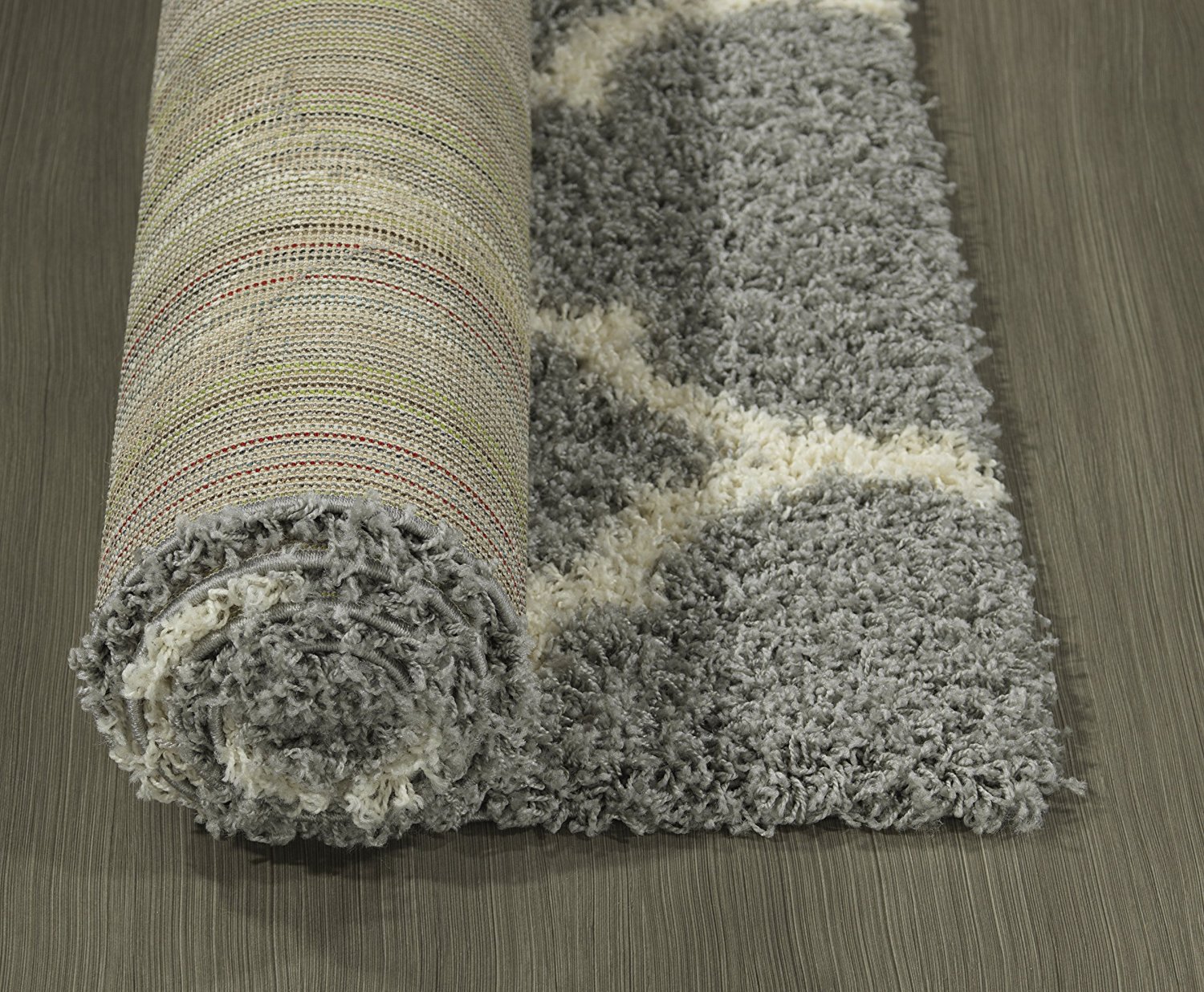 ---
Purchase the review product on Amazon Marketplace