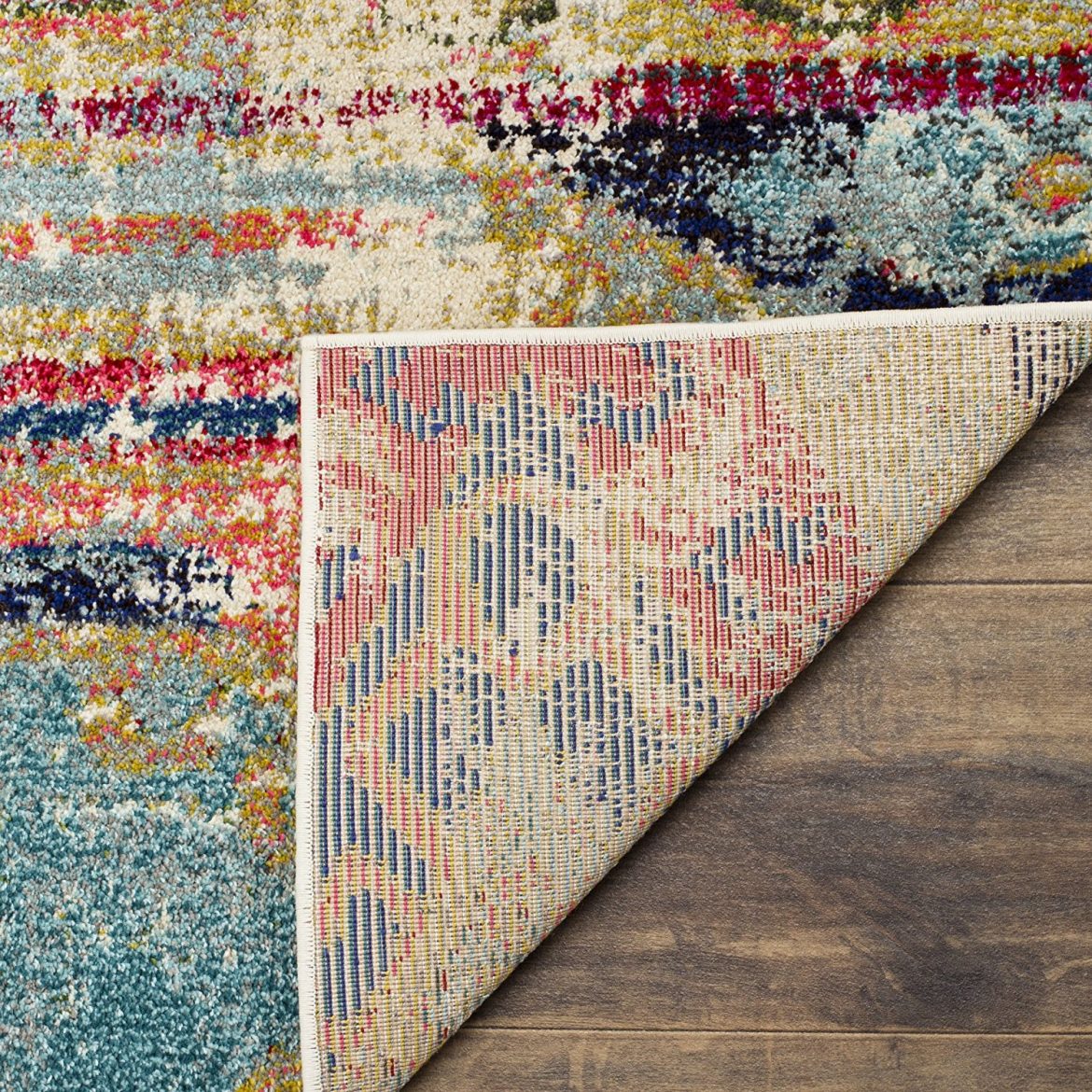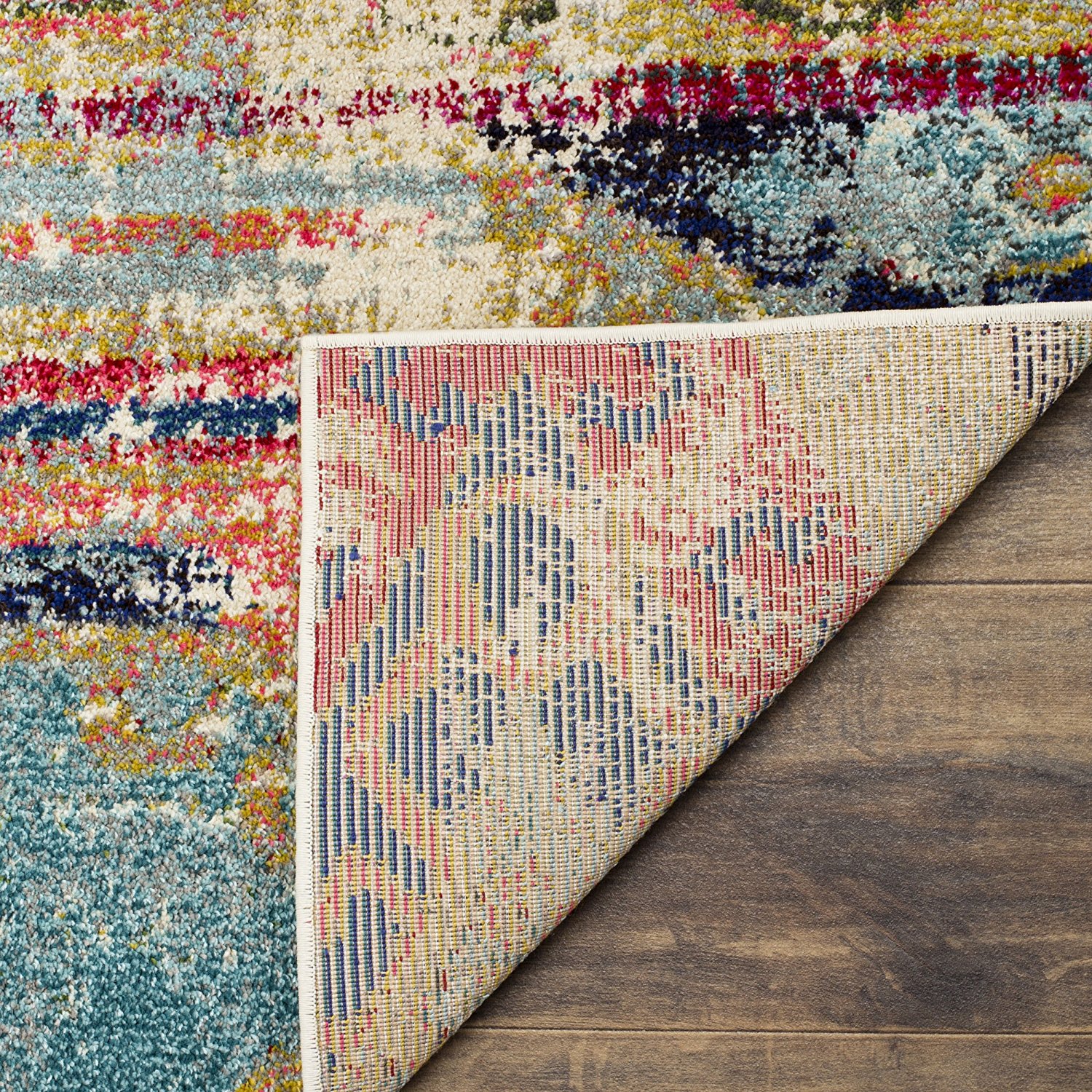 [Review] Safavieh Monaco Collection Area Rug
My daughter and I absolutely adore this area rug. She's been checking it out since early last year, and she finally got it a few months back. She can't believe she waited so long to get this fashionable Bohemian rug. Here are the reasons why.
First Things First
Upon unrolling the rug, it didn't have wrinkles or creases here and there. It laid flat, except that there was a bit of a curling on the corners. That disappeared within the day though. I was impressed as the rug didn't have a smell to it. If you are sensitive to odors, you may notice a subtle smell. As for me, there was none.
Comfort
As described on Amazon, this area rug is thin. The low pile would allow you to put it anywhere – your entryway, dining room, living room, or playroom. While the pile is low, it is very soft underfoot. Lying down on the rug can be quite uncomfortable, but it still beats sitting or lying down on a bare floor.
Although the rug has a backing, I recommend you to get a non-skid pad with this. It can get a little slippery on hardwood floors. However, if you're going to put this under your furniture, you don't need to get one. Don't worry, the jute backing will not scratch your hardwood or laminated floor.
Design
What first caught my daughter's eye is the Bohemian quality of the rug. The geometric details and the colors fit her aesthetics perfectly. She's glad that she made the right choice. She especially loves the turquoise and the reds. She even told me that her friends raved about the rug the first time they saw it in her room.
The vibrant colors give her bedroom fun and life. The colors actually look more vivid in person. I think the pictures don't do this rug justice. I did say that the colors are vibrant, but the distressed details of the rug keep the color from becoming overwhelming or tacky. The rug strikes a perfect balance between vibrancy and elegance. We're relieved that the distressed look was not overdone. The rug doesn't look too weathered or worn out.
Maintenance
We have a Norfolk Terrier who would usually come in my daughter's room. Luckily, the vacuum picks up pet hair easily. The pile doesn't get caught up with the suction, so cleaning is very easy. For stains, you need to spot-clean to remove them. Aside from that, the rug doesn't require any special form of maintenance.
We have had this for 5 months, and there are no visible signs of wear and tear. I'm guessing the distressed look does a remarkable job of hiding them. The construction of the polypropylene fibers looks outstanding. So far, we haven't noticed any shedding.
In My Opinion
This stylish area rug has an excellent quality at a price that is just right. If you love interesting decors and accents, this should go straight to your space. I'm planning to get another one for our entryway. It sure will brighten up our place! – Helen M
---
Brand: Safavieh
Product: Monaco Collection Modern Bohemian Multicolored Distressed Area Rug 
---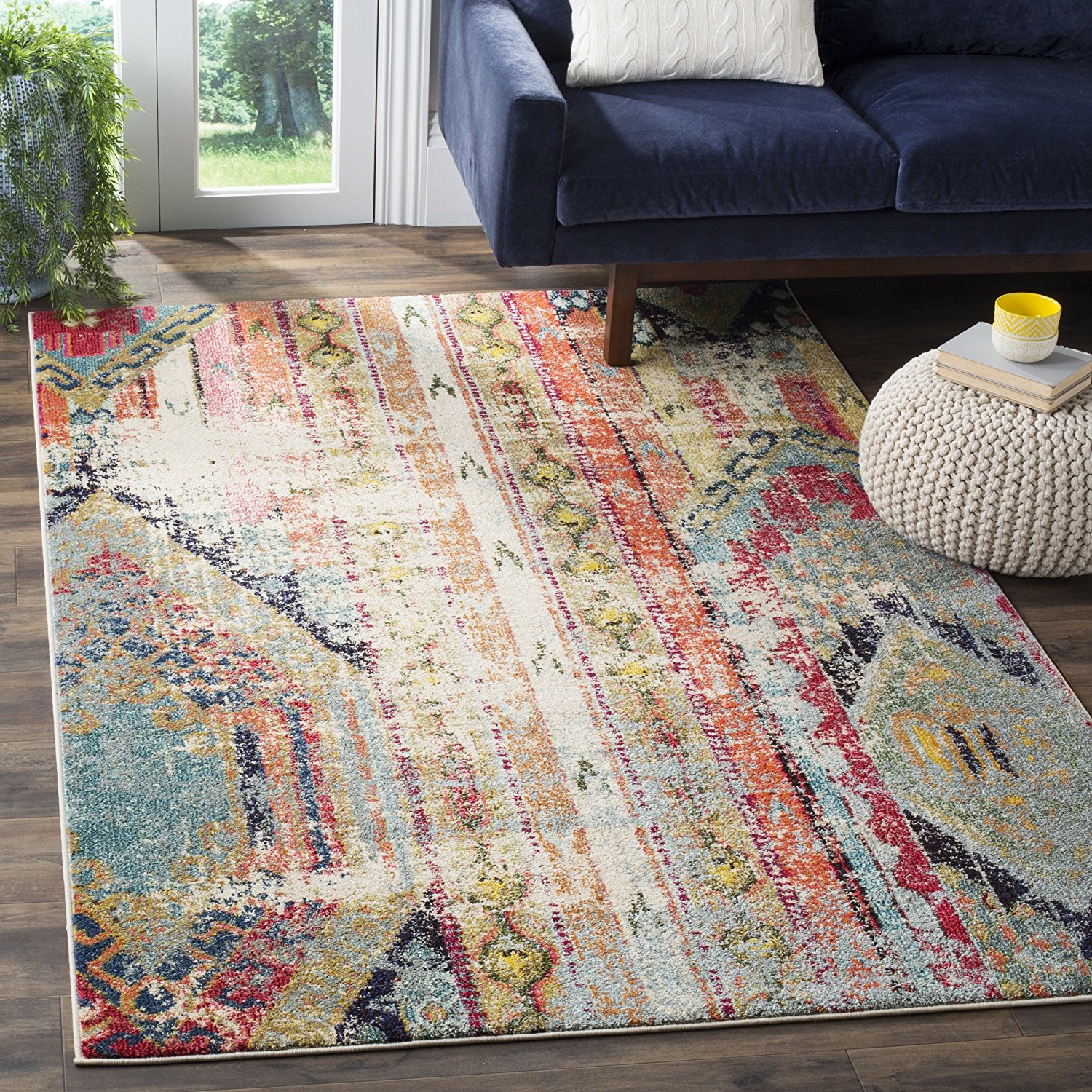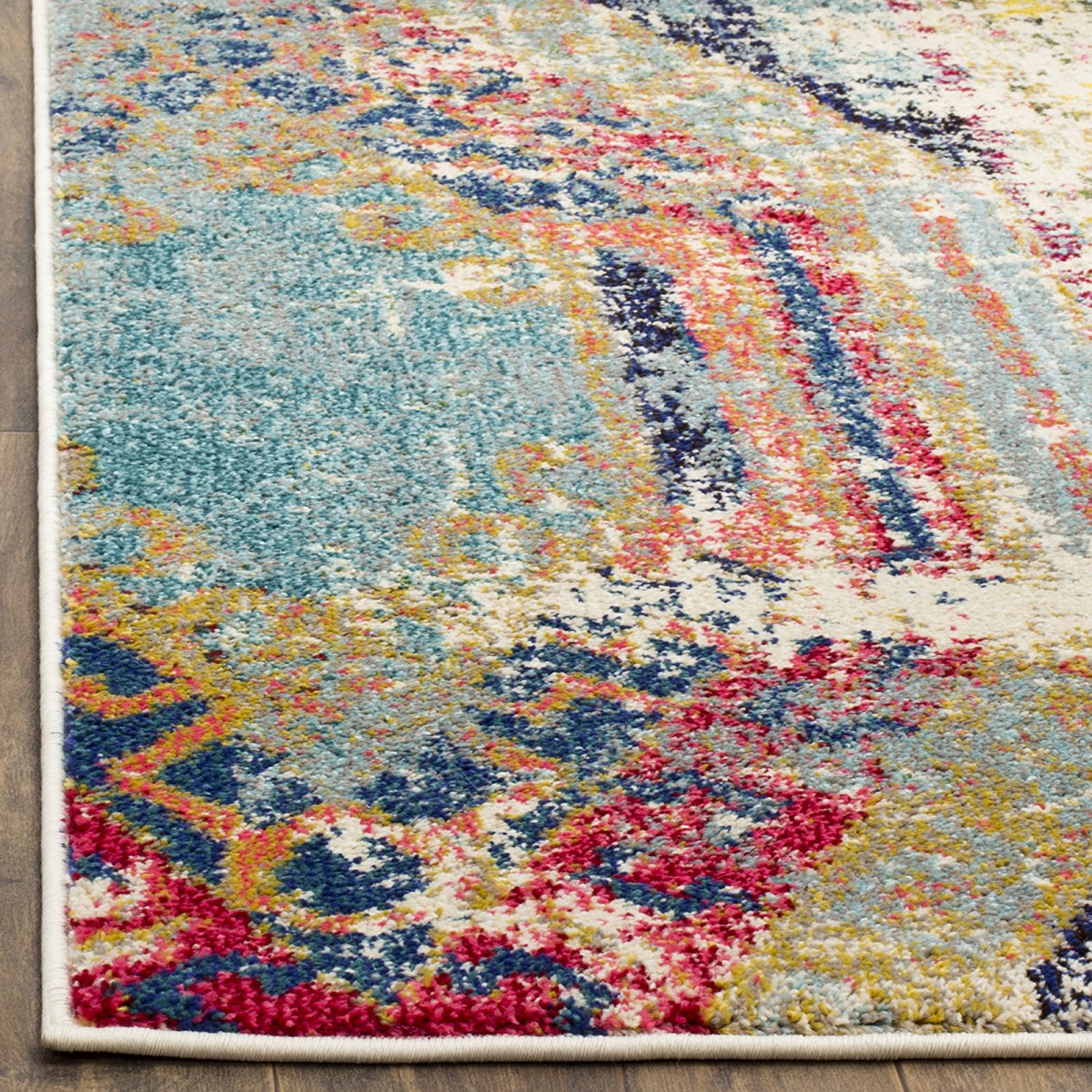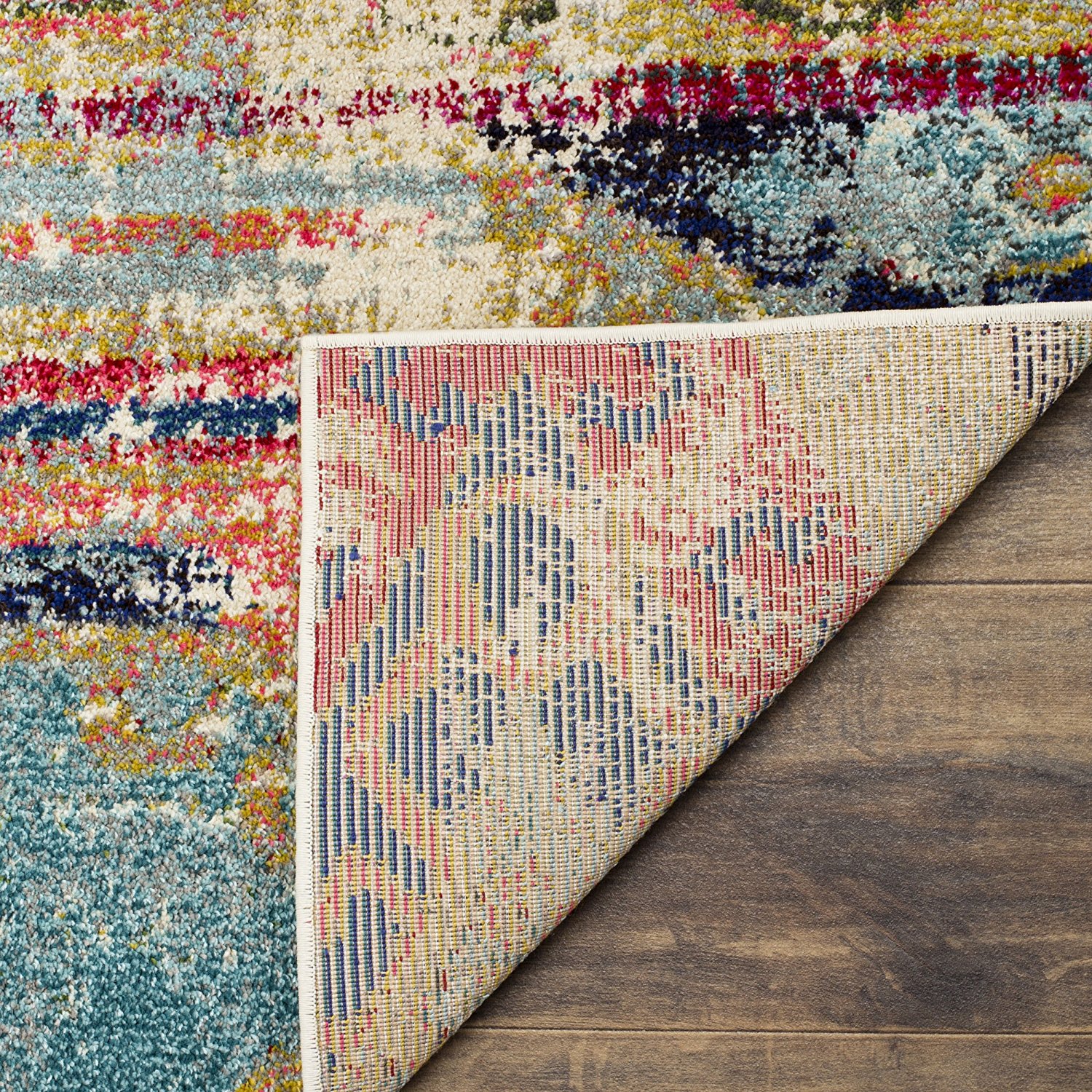 ---
Purchase the product on Amazon Marketplace