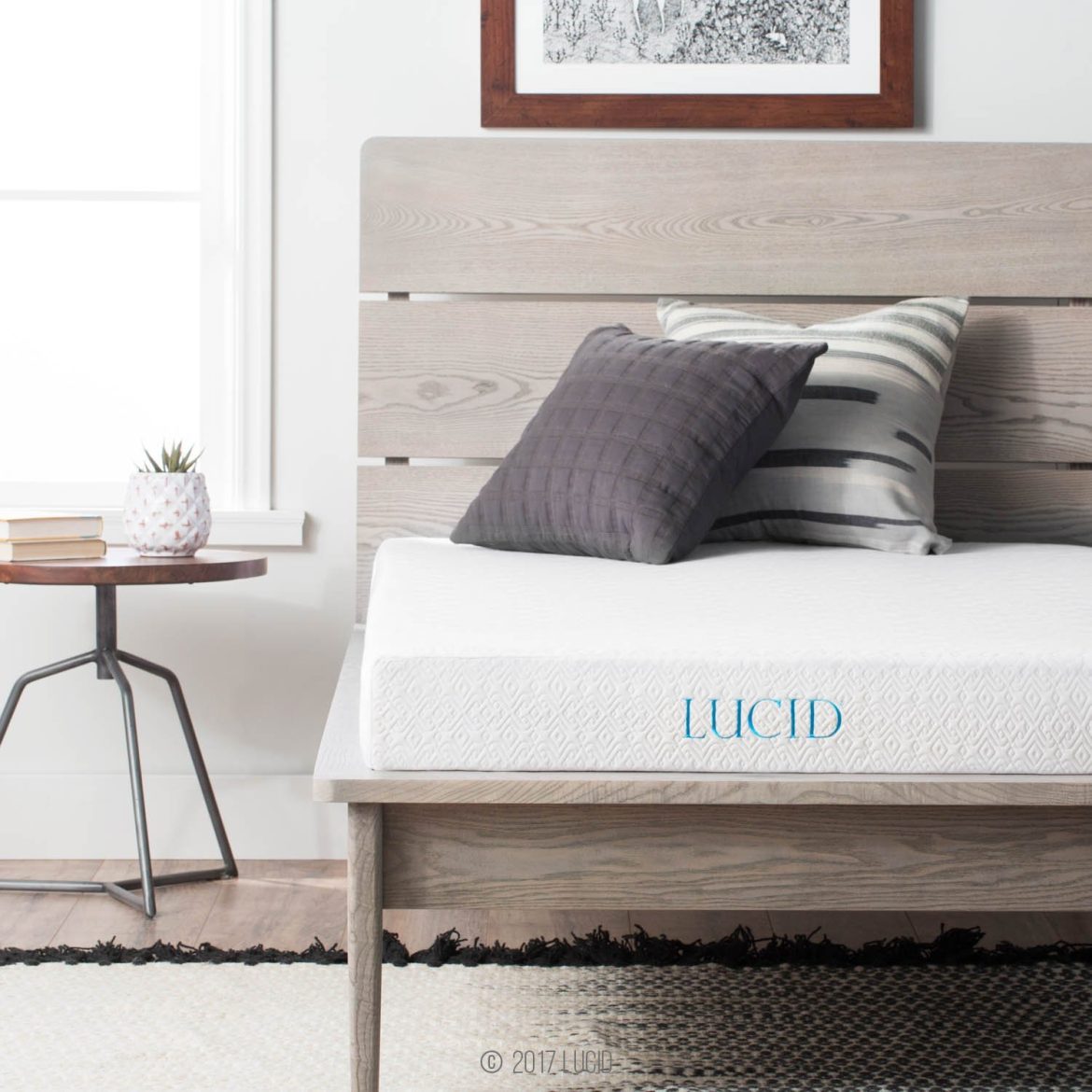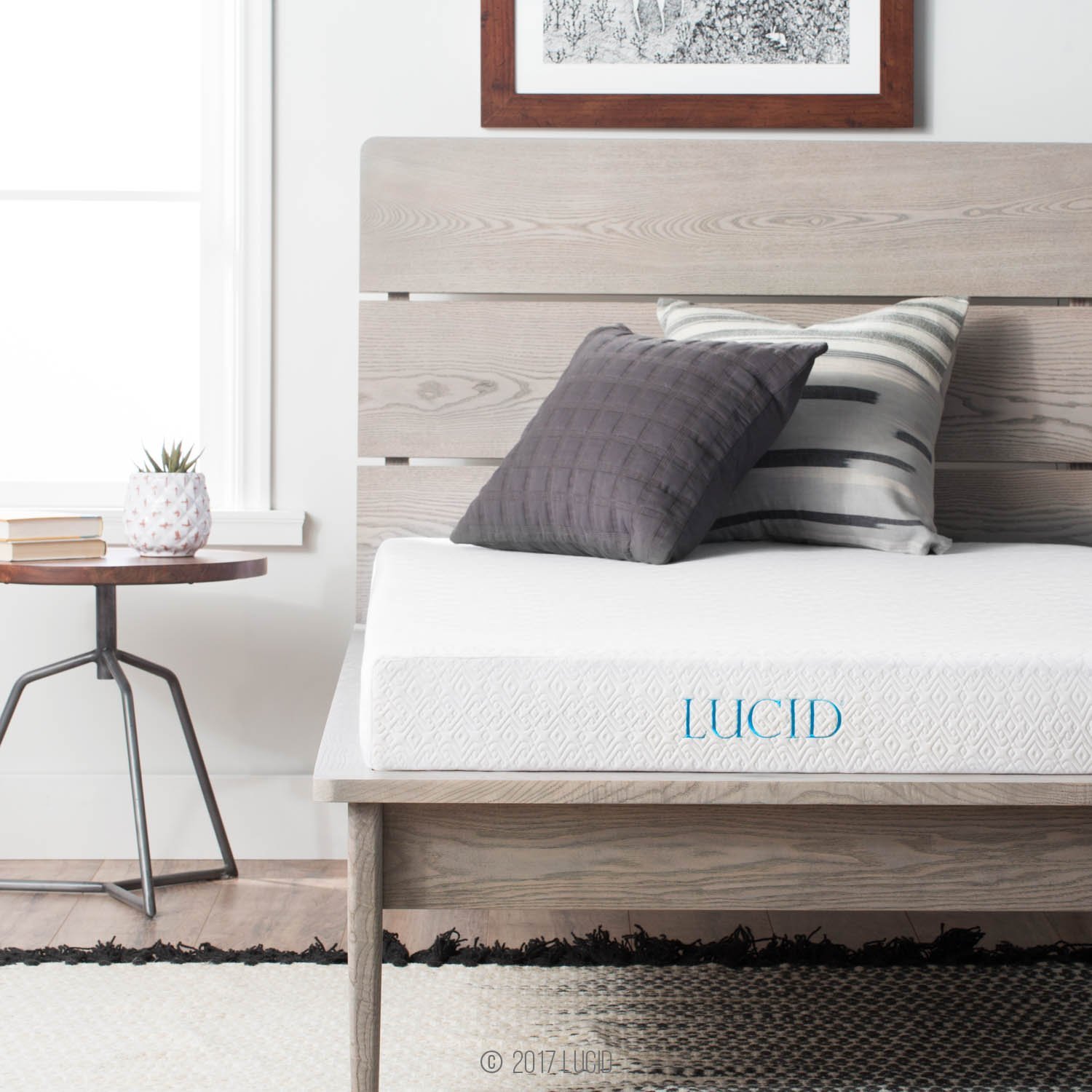 [Review] LUCID 5 Inch Gel Memory Foam Mattress
We first got this gel memory foam mattress for our guest room. It was so comfortable that my husband insisted that we buy another one for ourselves. I'm so happy that he pushed me into it. I've had countless nights of restful naps and sleeps on it.
First Impression
The mattress came in a box neatly sealed and compressed. I just cut the plastic open with the provided tool, and the mattress started to expand. It took a day for it to rise to a full 5 inches. I wanted to play it safe so I still waited 2 days before we finally used it. The waiting time is the only downside that I can think of. I picked up a faint chemical odor from the mattress, but I have a very sensitive nose. I think a regular person won't be able to notice that.
Comfort
I and my husband prefer firm beds, so this came in perfect. We think firm ones provide better support for our body. The firmness is ideal for those suffering from pain on their lower body just like me. The memory foam also does an excellent job of dampening motion. Before, I would normally wake up in the middle of the night from my husband's toss and turns. I feel less of his movements now, so I get to stay asleep all night long.
It is firm but most definitely not stiff. I can feel the mattress mold to my curves, which must explain why I wake up with less pain now. It doesn't matter if I sleep on my back or my side.
We have a regular queen platform and it fit right in. The platform has slats on it to support the mattress. We don't use a box spring. I can imagine laying the mattress on the floor, and it would still be as comfortable. That would make a great option if you don't have room for a bed platform.
The 5-inch height of this gel memory foam mattress is just right. Our little boy would sometimes climb up the bed to sleep with us. That happens when he gets scared by the strong gusts of wind or the sound of thunder. He gets on the bed without too much of an effort.
Durability
One year in, and it is still as firm as the day we got it. It has managed to hold its shape too. It is even more surprising that I haven't seen any indentation on the usual spots where we lie down. If you do have issues with the mattress, the 25-year warranty will save you!
My Two Cents
In all honesty, I was a bit skeptical about this gel memory foam mattress. The low price fooled me into thinking this is just a typical cheap mattress. I'm pleasantly pleased to be mistaken. This is awesome for people who are looking for a comfortable bed and working on a budget. With its impressive quality and reasonable price, I couldn't possibly be happier. – Sarah F
---
Brand: LUCID
Product: 5 Inch Gel Memory Foam Mattress
---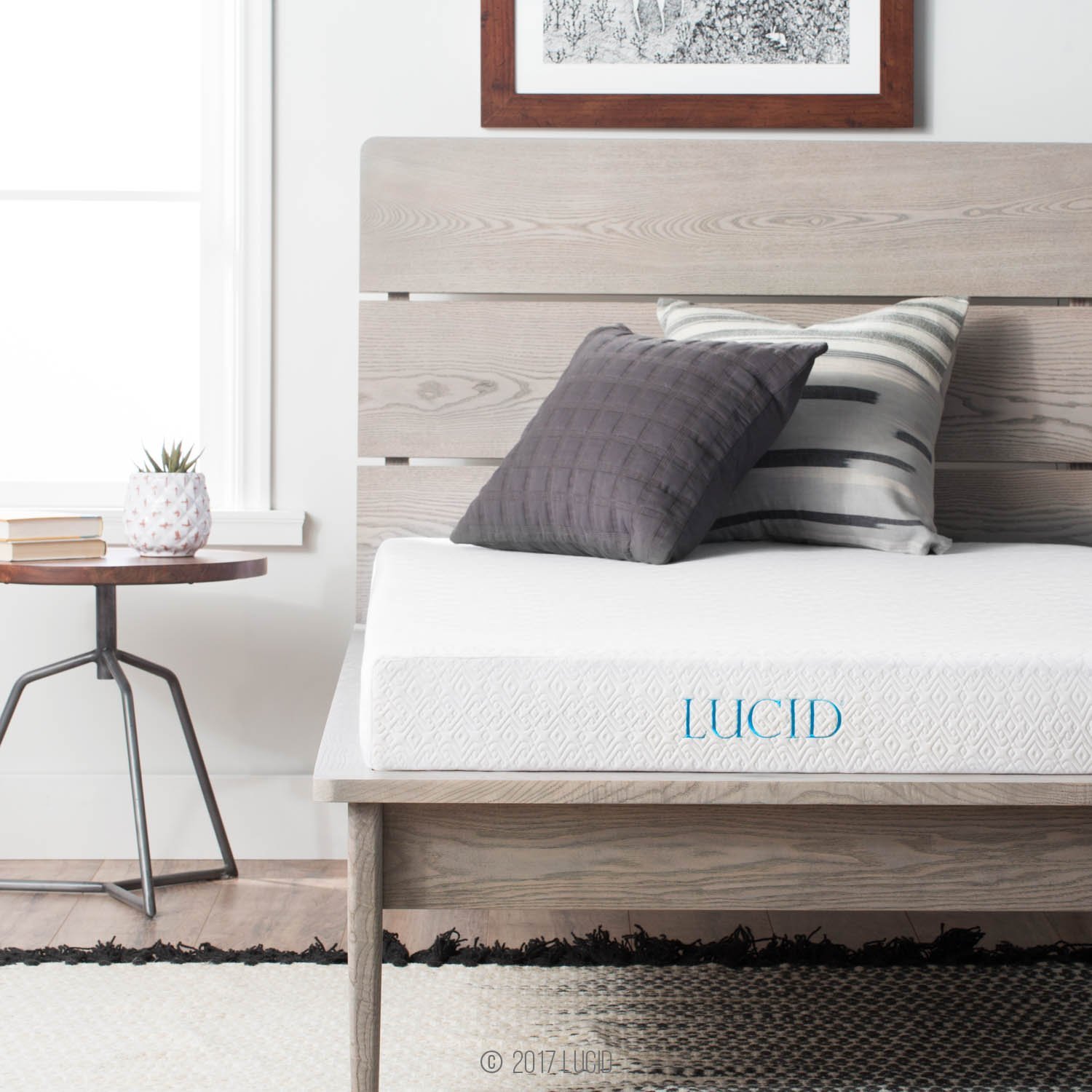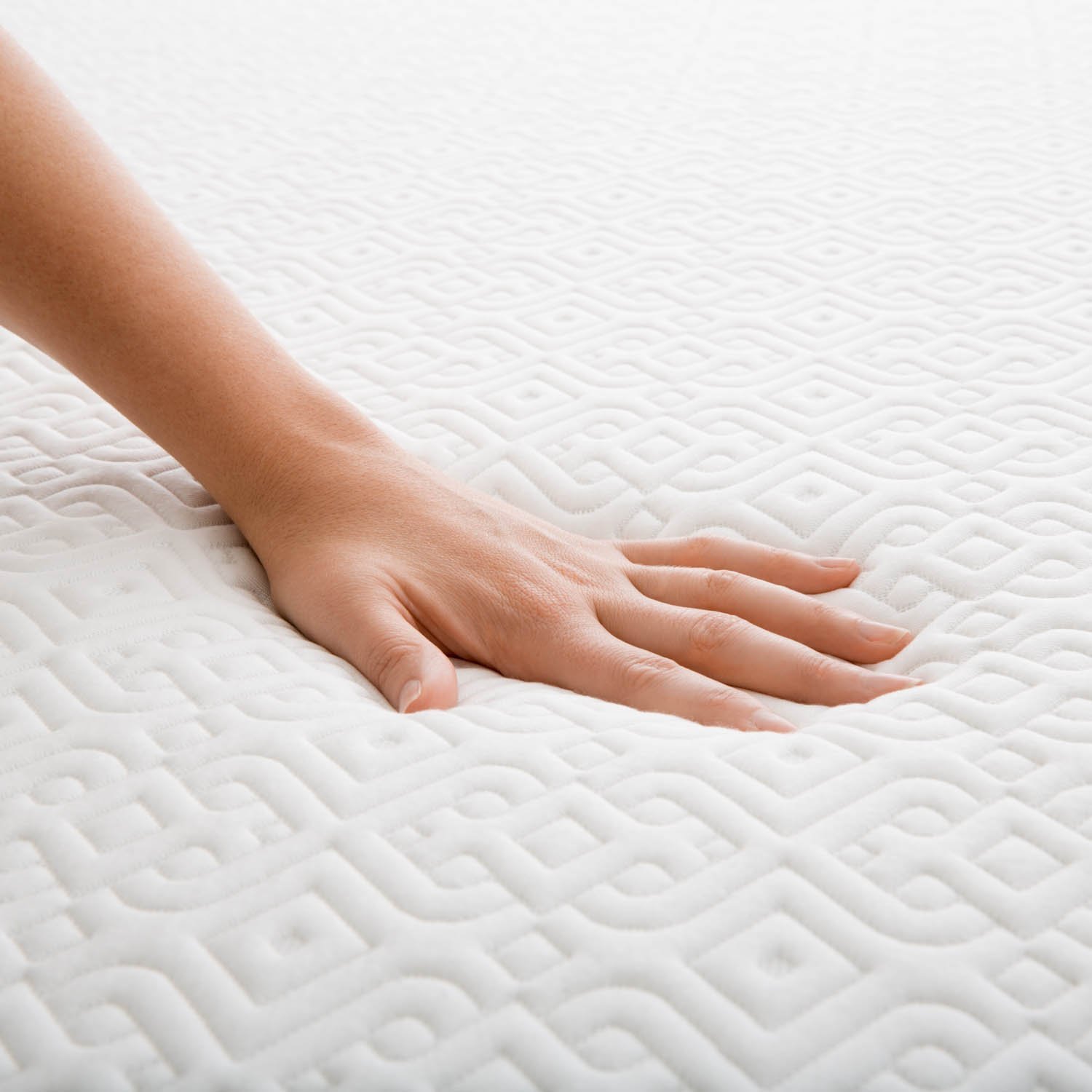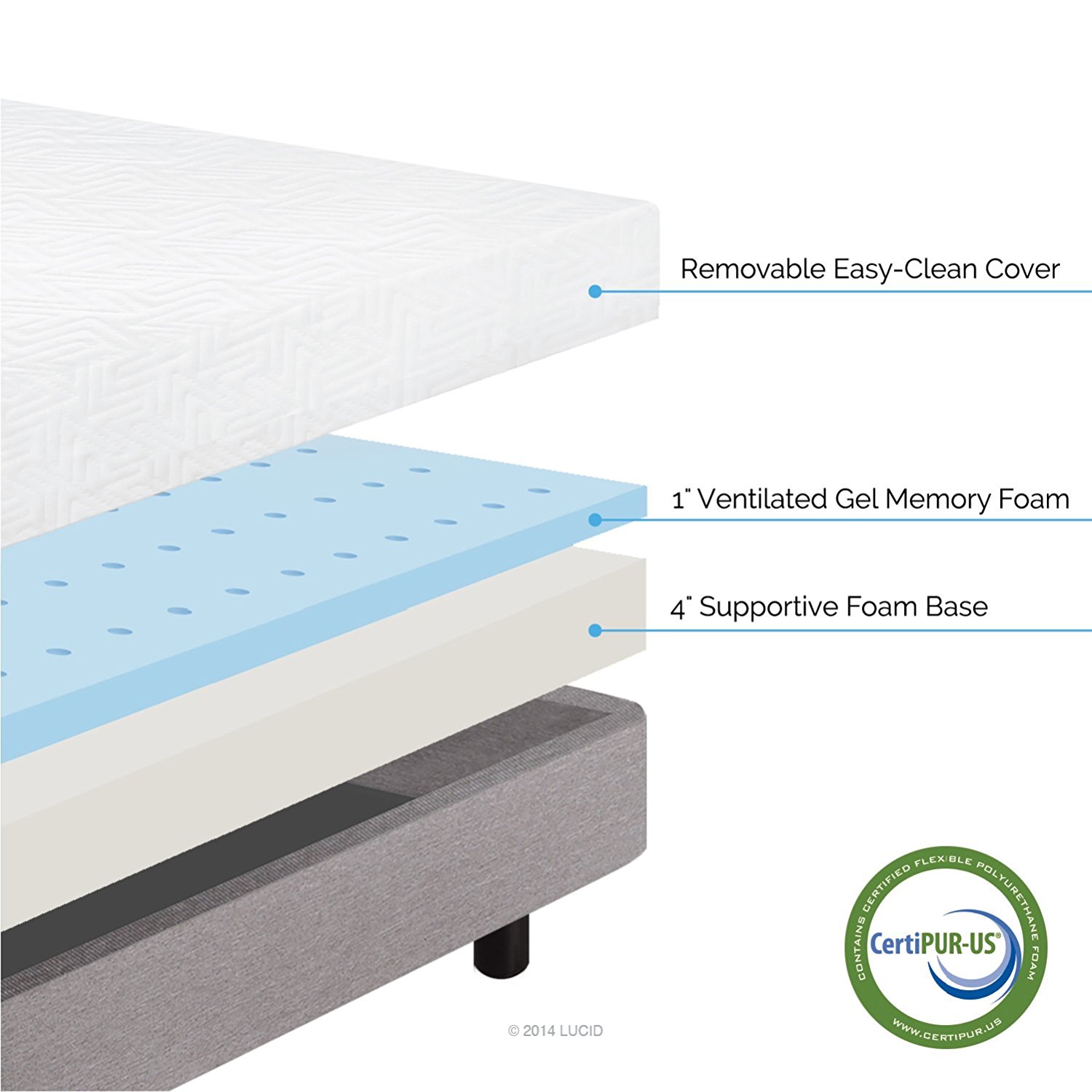 ---
Purchase the review product on Amazon Marketplace