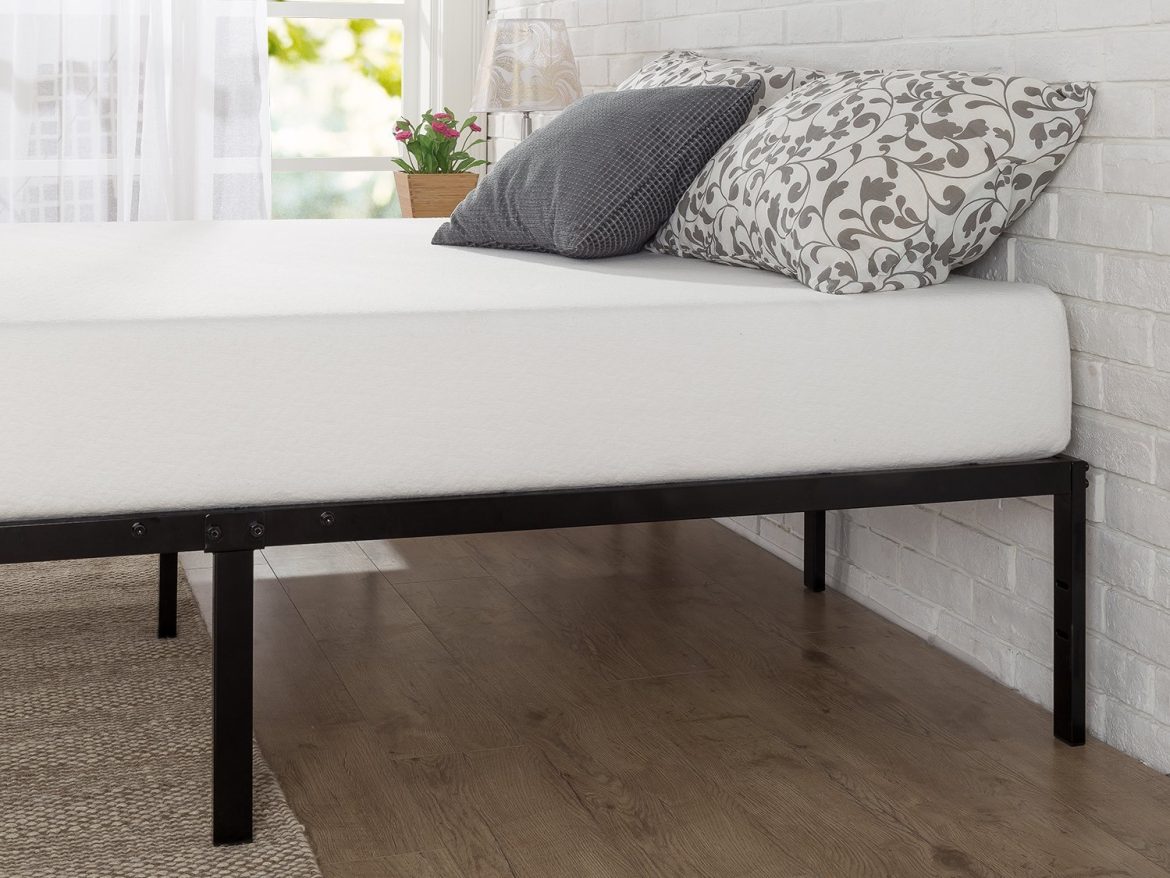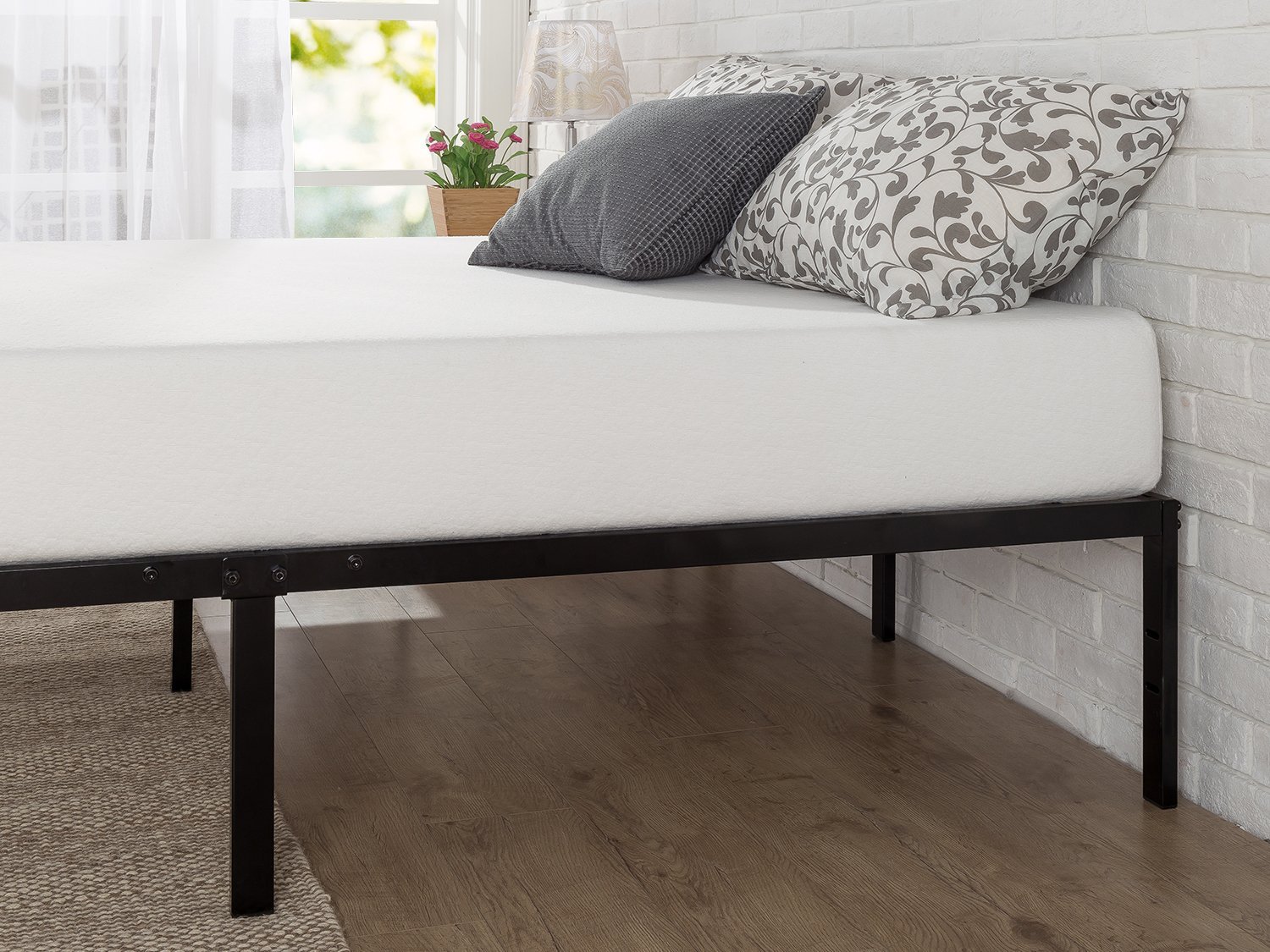 [Review] Zinus 14 Inch Classic Metal Platform Bed
Assembly
This metal platform bed arrived in a box. Upon opening, I saw that all of the steel components were wrapped properly. The edges were even padded with Styrofoam. Unsurprisingly, everything came in perfect condition.
The bed frame was very easy to put together. It came with detailed instructions, which sped up the assembly. All required tools came in the box. All parts were numbered too. An extra hand would have made the process faster, but I didn't mind that. It took me 30 minutes, and I was off napping right after!
Stability
I'm impressed as the entire bed frame is made of steel. Even the slats are, so the support that they provide my memory foam mattress is outstanding. The mattress doesn't sink in between bars. Mine is 10 inches high, and I've had no issues. I have no worries of the frame breaking under the mattress' weight.
The platform is solid and stable. There are steel bars in the middle of the frame too. These make the frame even more secure. The platform doesn't squeak even as I get on the bed.
The slats have a non-slip tape to keep the mattress from moving around. However, my mattress would sometimes still slide from the frame. It doesn't get too bothering though. I just reposition the mattress every now and then.
Other Thoughts
The bed frame also has a reasonable height underneath. I store several shoes and unused clothes under the bed. It's an excellent place to keep your luggage too.
This bed frame has clean lines that give it a modern look. If you want to, you can install a headboard on the frame. There are a couple of holes where you can bolt the headboard in. I prefer mine without a headboard or footboard though. That permits me to freely move around the bed.
This is no fancy bed frame. It is an extremely simple one. It can't get any more minimalist and fuss-free than this. You don't even need to buy a box spring. The frame by itself has a good height to it. Overall, it does everything you would expect from a high-quality bed platform. That's what matters most.
In My Opinion
I've had this for more or less 6 months, and I'm still thrilled. It seems to hold up really well. It would most likely still stand strong for the years to come. I recommend this for people who want a metal platform bed for their mattress and have limited space in their house. It is also a fantastic deal for people with a tight budget. For a sturdy bed frame like this, you won't find a better one that's as affordable. – Ann T
---
Brand: Zinus
Product: 14 Inch Classic Metal Platform Bed Frame with Steel Slat Support
---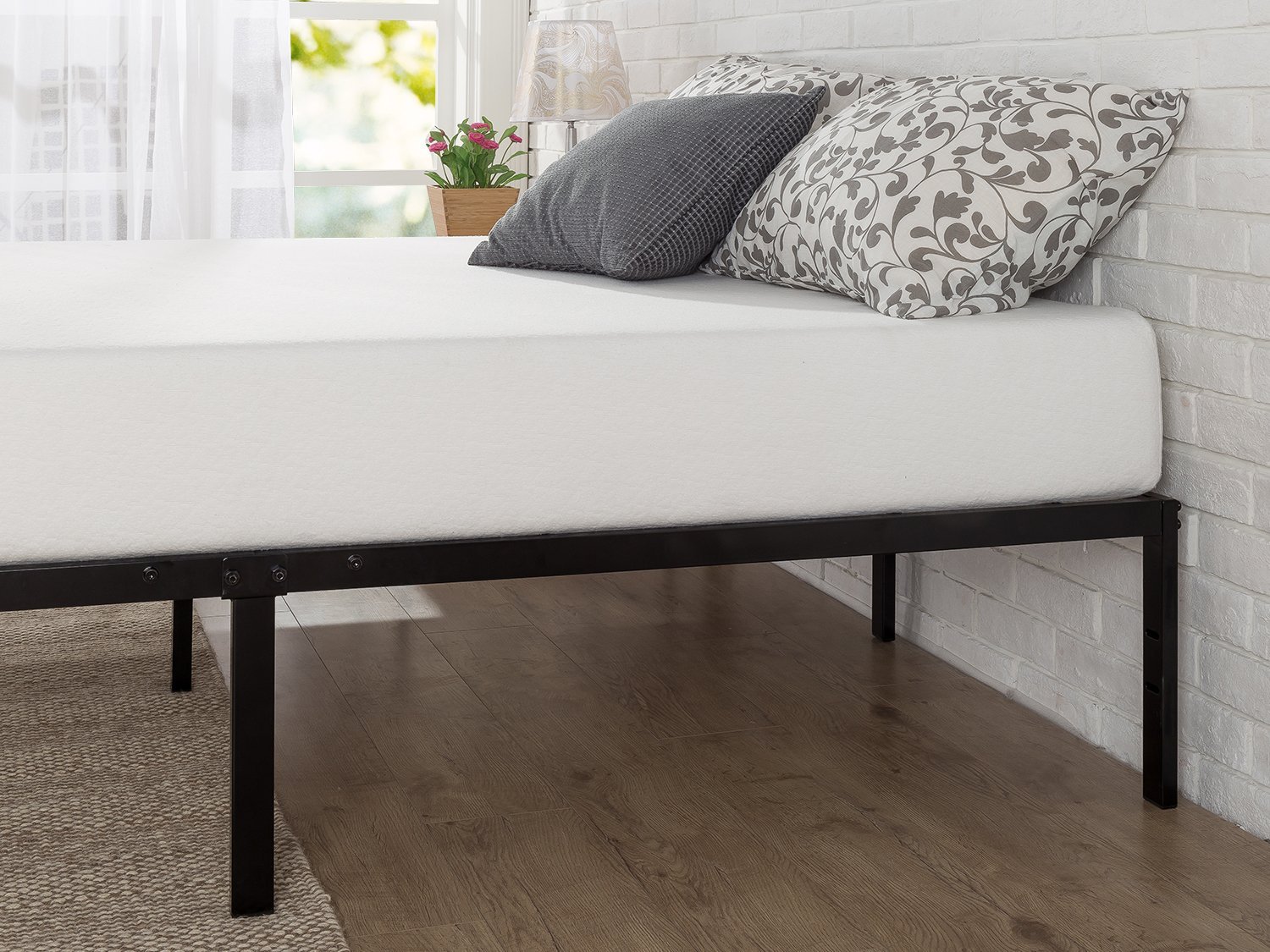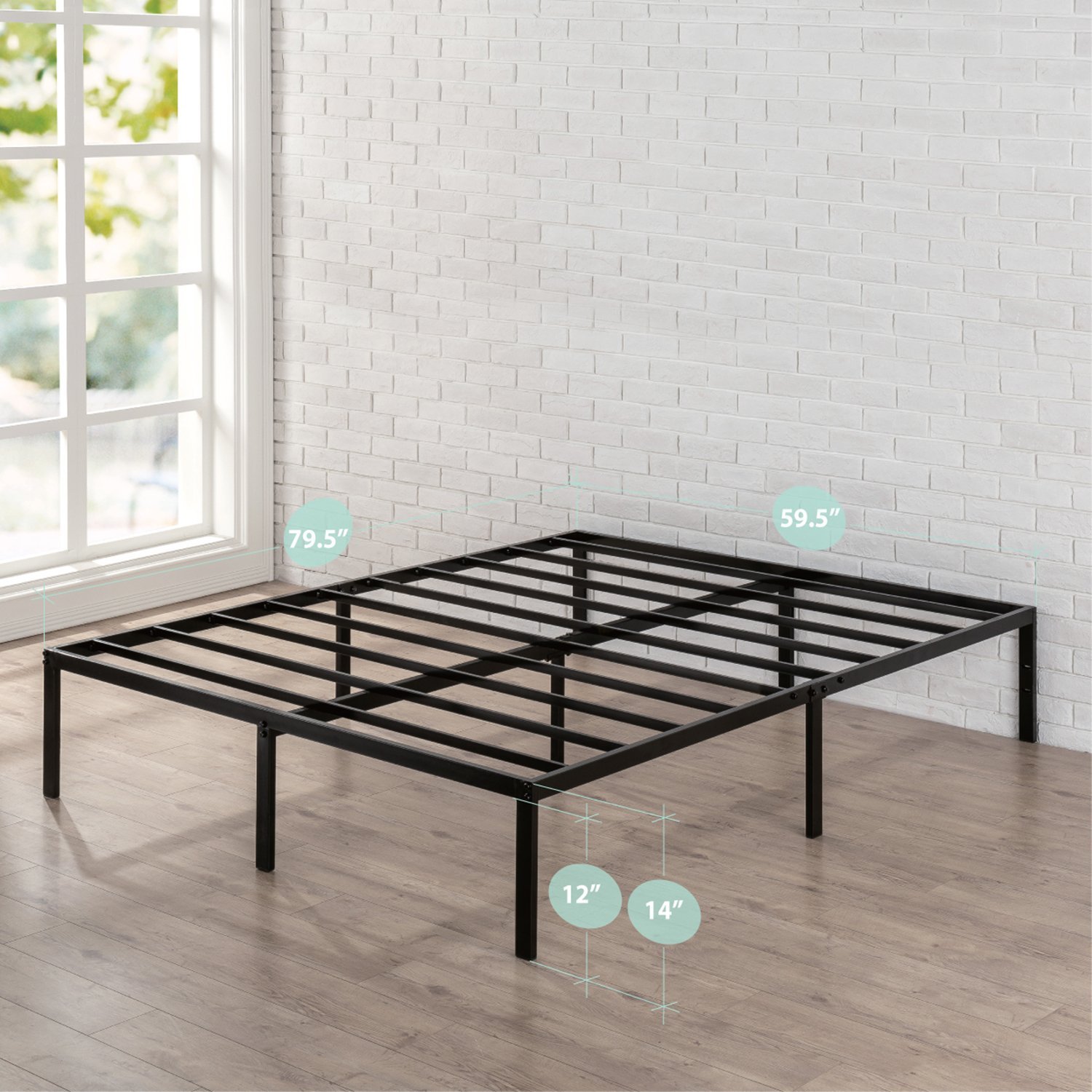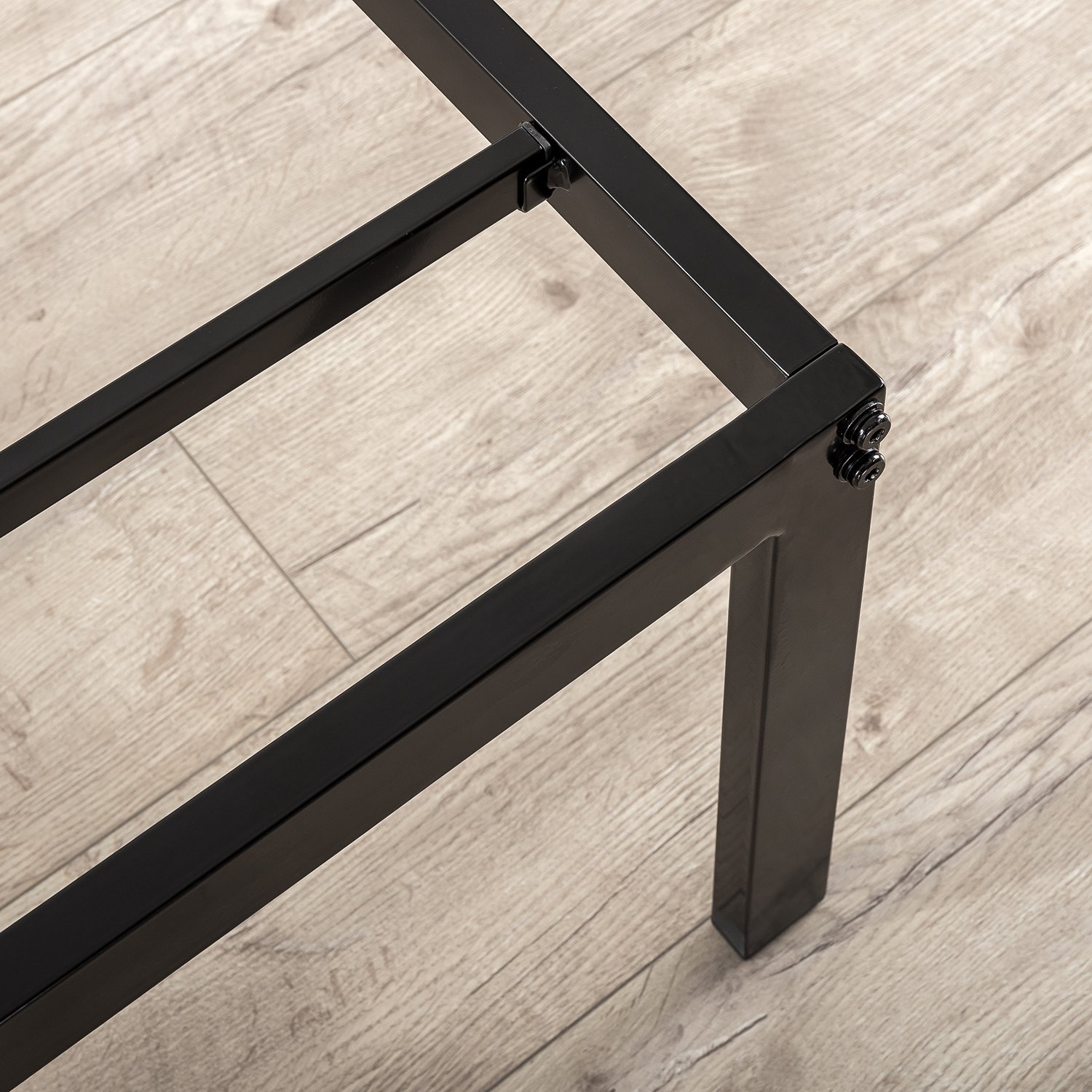 ---