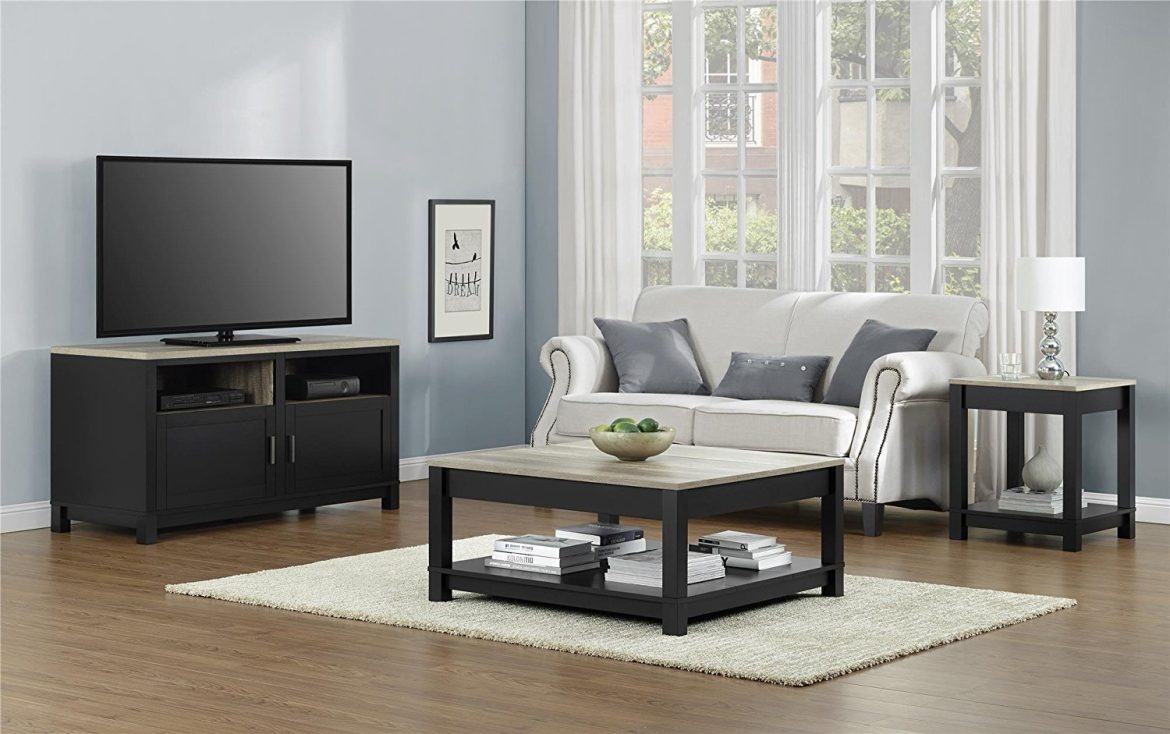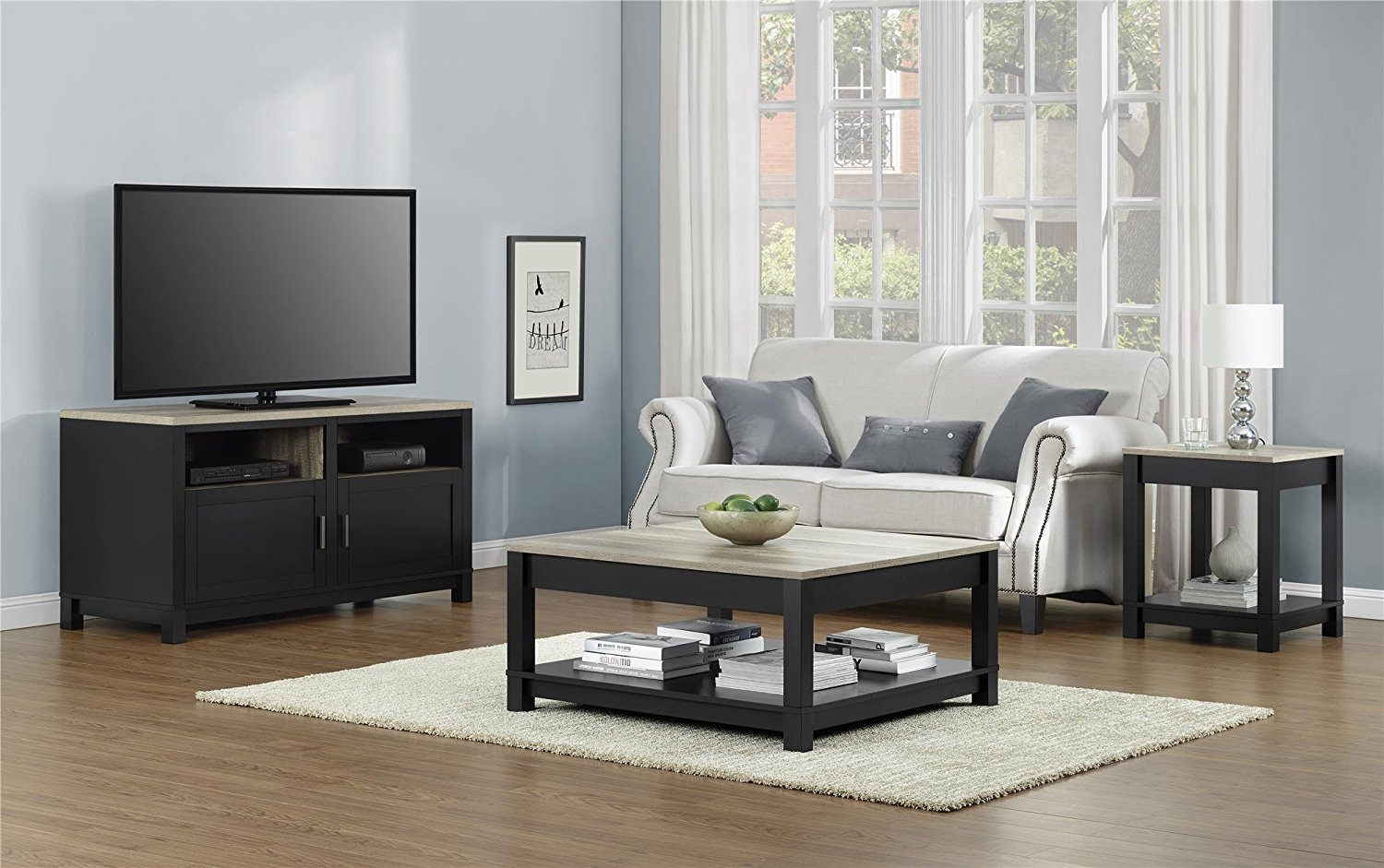 [Review] Ameriwood Home Carver Coffee Table
First Things First
Assembly of this Carver coffee table took me about 2 hours to complete. It was worth the time and effort though. The instructions were fairly easy to follow. However, what made it harder was that there were a lot of pieces to be put together. I was surprised with how heavy the components were. This made the entire table heavy. I didn't expect that from an inexpensive table like this. In addition, I and my husband were pleasantly surprised with the look of the coffee table. It looks more beautiful up close than in pictures posted online.
Style
The coffee table has an open bottom, which provides adequate room for our magazines and a few board games. When I'm lazy to clean, I move random objects from the tabletop to the bottom just to keep the tabletop neat. The top surface is spacious, wide enough to play board games on. My kids love playing on weekends, and this table came in perfect for that purpose. It also doubles as my husband's footrest when he tunes in to the evening news. If you'd like to add decors to your living room, the tabletop is an excellent spot for that.
The dimensions of the table are just right. It would fit in any living room, both big and small. It matches our sectional sofa and hardwood floor really well. For the price, the look of the table is way better than expected. It is very simple, but it doesn't fail to make a statement in our living room. I've received a lot of compliments from guests for the table.
I like the combination of the light brown tabletop and the black bottom. The top looks like real wood, thanks to the beautiful wood grain. The grain looks very natural and gives a rustic feel to the table. The black finish balances it off with a sleek look.
Durability
I find it amazing that the surface has held up very well to a lot of spills. It has withstood all sorts of drinks: coffee, orange juice, water, and even wine. The liquids don't form ugly bumps on the surface. We don't need to use coasters on the table either. When we set a glass on the table, it doesn't form a ring. It's easy to clean too. I simply wipe the surface clean with a dry cloth.
My only concern is that the corners are sharp. You can scratch yourself if you're not careful. That's why I got corner guards for the table.
In My Opinion
My husband and I wanted to grab a coffee table that is inexpensive yet elegant. This Carver coffee table from Ameriwood fit the bill. We've just ordered the matching end table. I'm confident it will make our living room look all the more stylish. If you're searching for a utilitarian and affordable coffee table, this one would make a brilliant choice. – Jenny C
---
Brand: Ameriwood Home
Product: Carver Coffee Table
---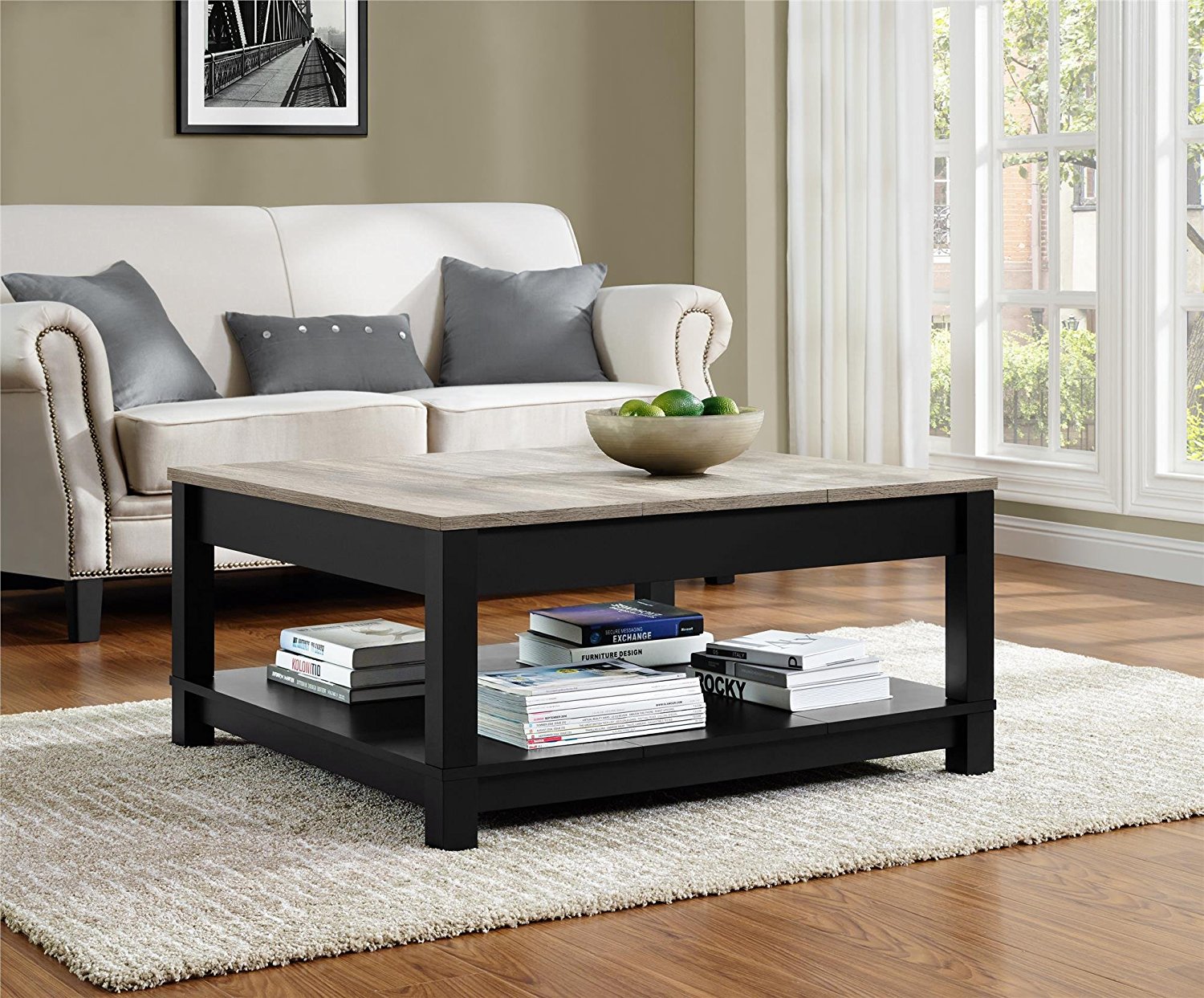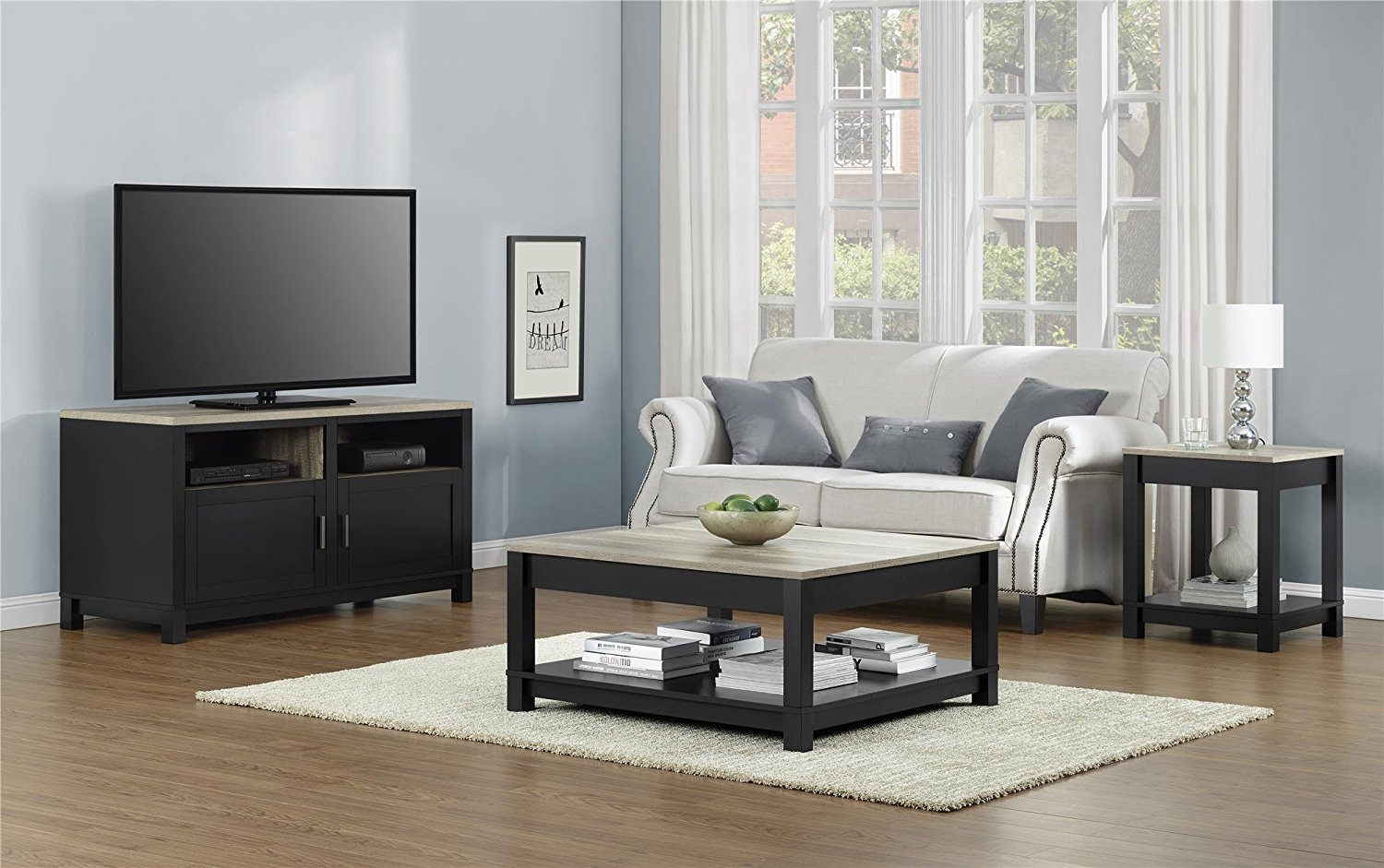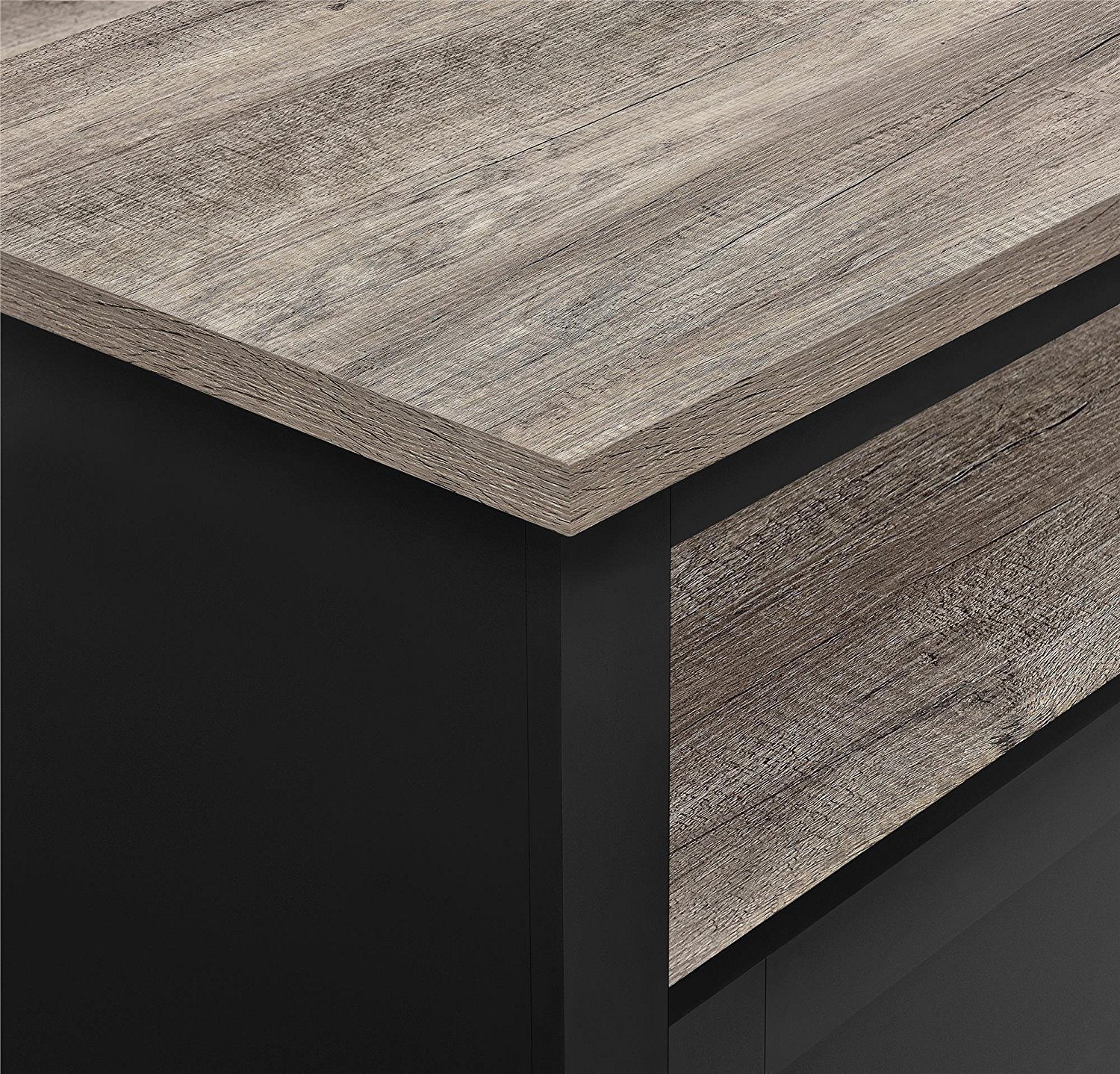 ---
Purchase the product on Amazon Marketplace