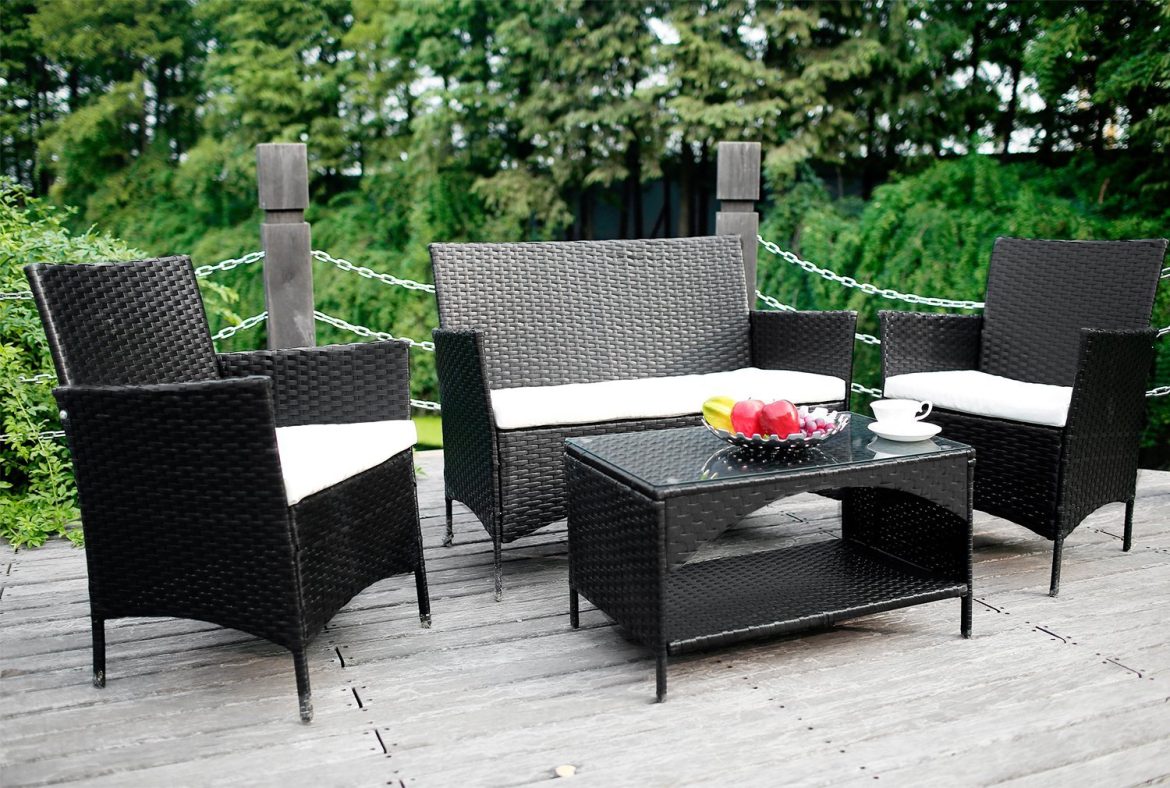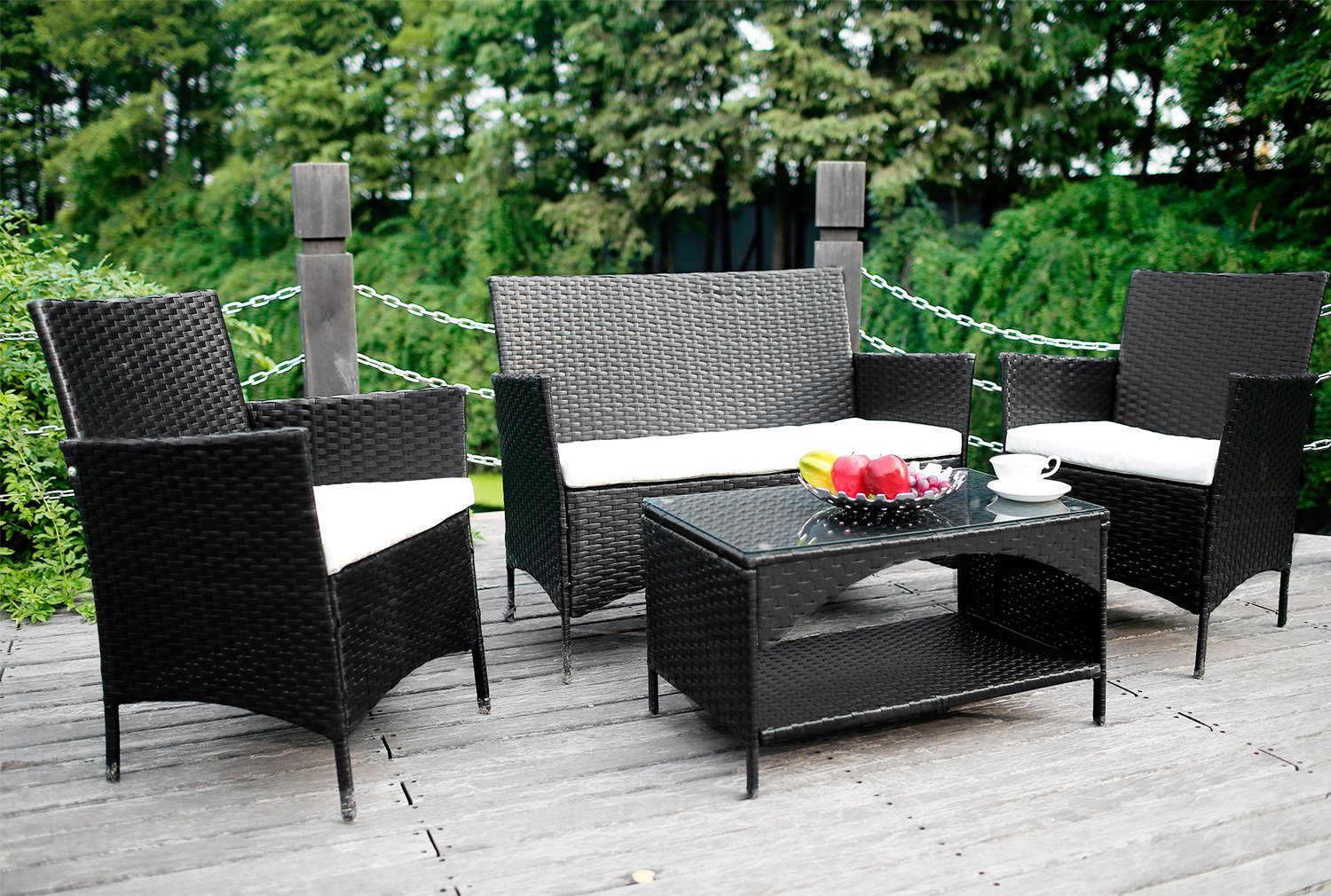 [Review] Merax 4-piece Outdoor Rattan Patio Furniture Set
Assembly
The assembly guide included from this patio furniture set is easy to follow. As long as you stick to it, you won't have any problem. The package came with all the required hardware. The bolts and washers are all the same size, leaving you with no room for confusion.
My tip for buyers is to first make sure that all parts align with the pre-drilled holes. Don't tighten the bolts yet until you have all the pieces screwed in. One person can handle the assembly, but it's best if two people would help each other out. I did everything on my own though. It took me a little under 2 hours to finish.
First Thoughts
This outdoor furniture set has 2 individual chairs, a sofa that fits 2 persons, and a table with tempered glass. They all fit perfectly in our small porch. The set is quite compact, so this would do for small spaces.
The rattan wicker is black. It creates a beautiful contrast with the white cushion. You can add a touch of color to the set by placing throw pillows. Mine looks fantastic with my bright green pillows. I also appreciate that there is a storage area under the table.
Comfort
This wicker patio furniture set has made relaxation much more accessible. I no longer need to go out to unwind and have a wonderful time. I love it when I sit and rest my foot on the table as I read a paperback. I did change the cushions though. The original cushions it came with were not as thick as I would have liked. I don't know if it's just me, but it's not a deal-breaker anyway. I replaced the cushions with thicker ones that I got from the home improvement store. They work great so far.
Construction
PE rattan is commonly used in patio furniture set because of its weather-resistance and durability. The set seems to benefit from the material's excellent quality. It has held up well in different weather conditions. It withstood the rain and the sun with no issue. I did keep it in the garage when winter started. I don't want to have the rattan break down under the weight of the snow. When I feel like it's going to rain, I grab the cushions and keep them inside. The covers are not waterproof, so it would take a while for them to dry.
Underneath the PE rattan is a solid steel frame. It seems very sturdy and stable. My mother-in-law would come visit us once a week. She is on the heavy side, and I'm happy to say that the seats have held up well.
In My Opinion
This rattan patio furniture set is a welcome addition in our home. It's been sitting on our porch for 4 months now, and everyone in the house loves it. They're great for families' daily use and even better for entertaining guests. It is a simple set, but it has everything I'm looking for an outdoor furniture. With the strong rattan wicker and sturdy steel frame, I'm confident it will last. – Karan L
---
Brand: Merax
Product: Outdoor PE Rattan Wicker Sofa and Chairs Set Rattan Patio Garden Furniture Set
---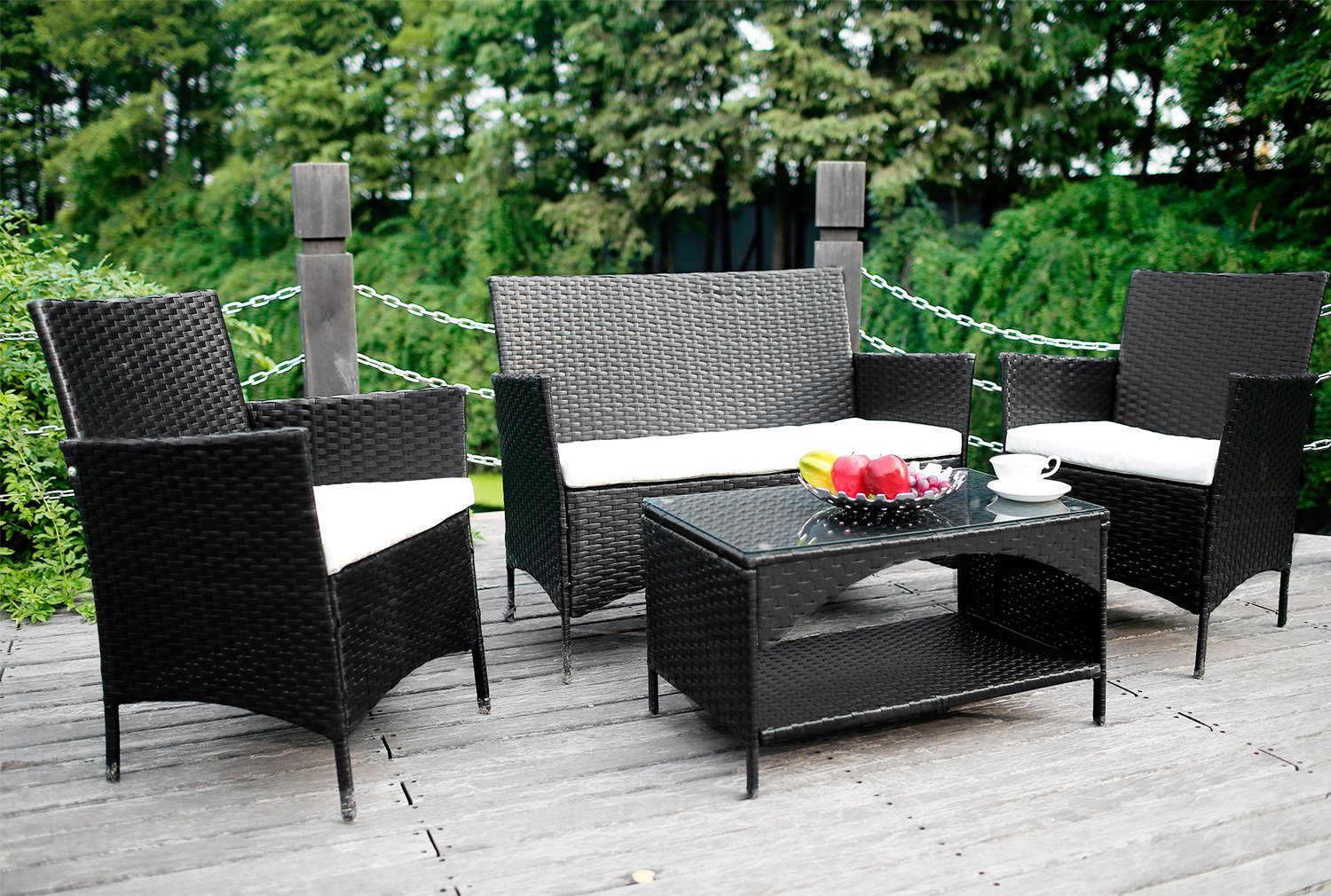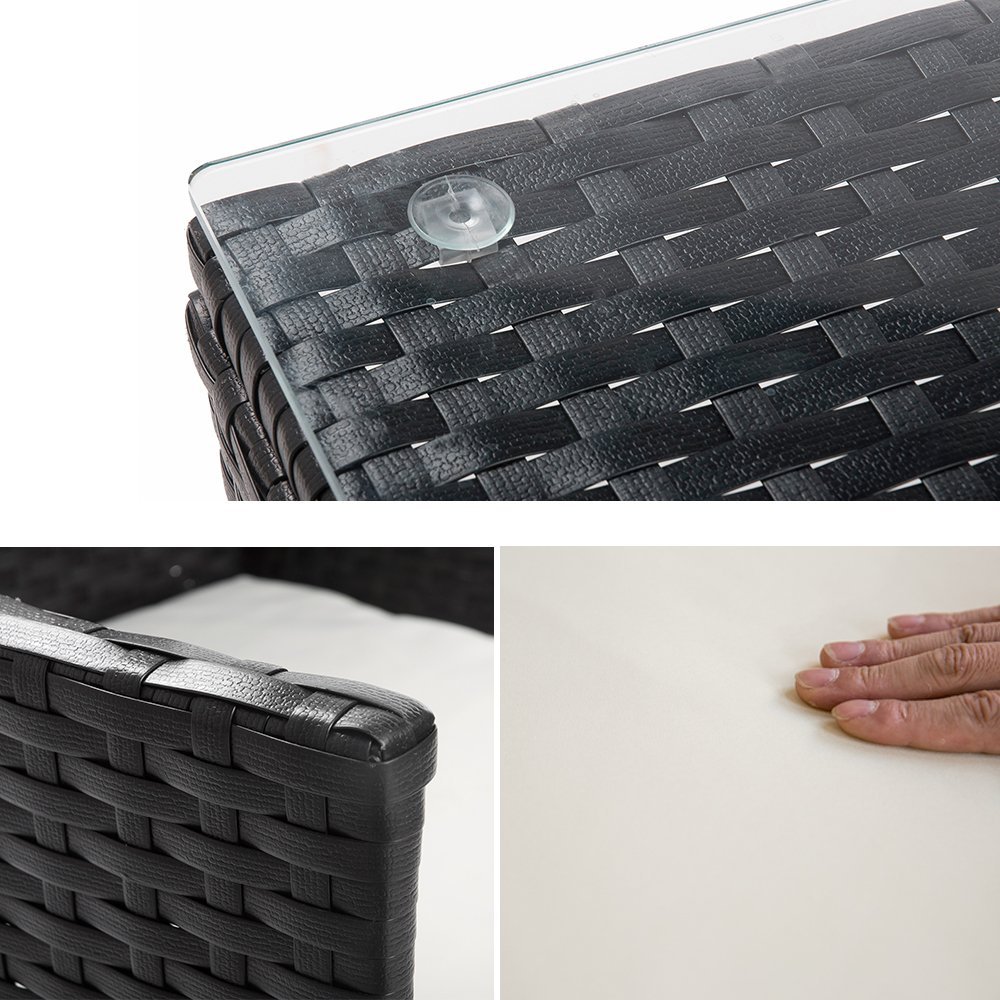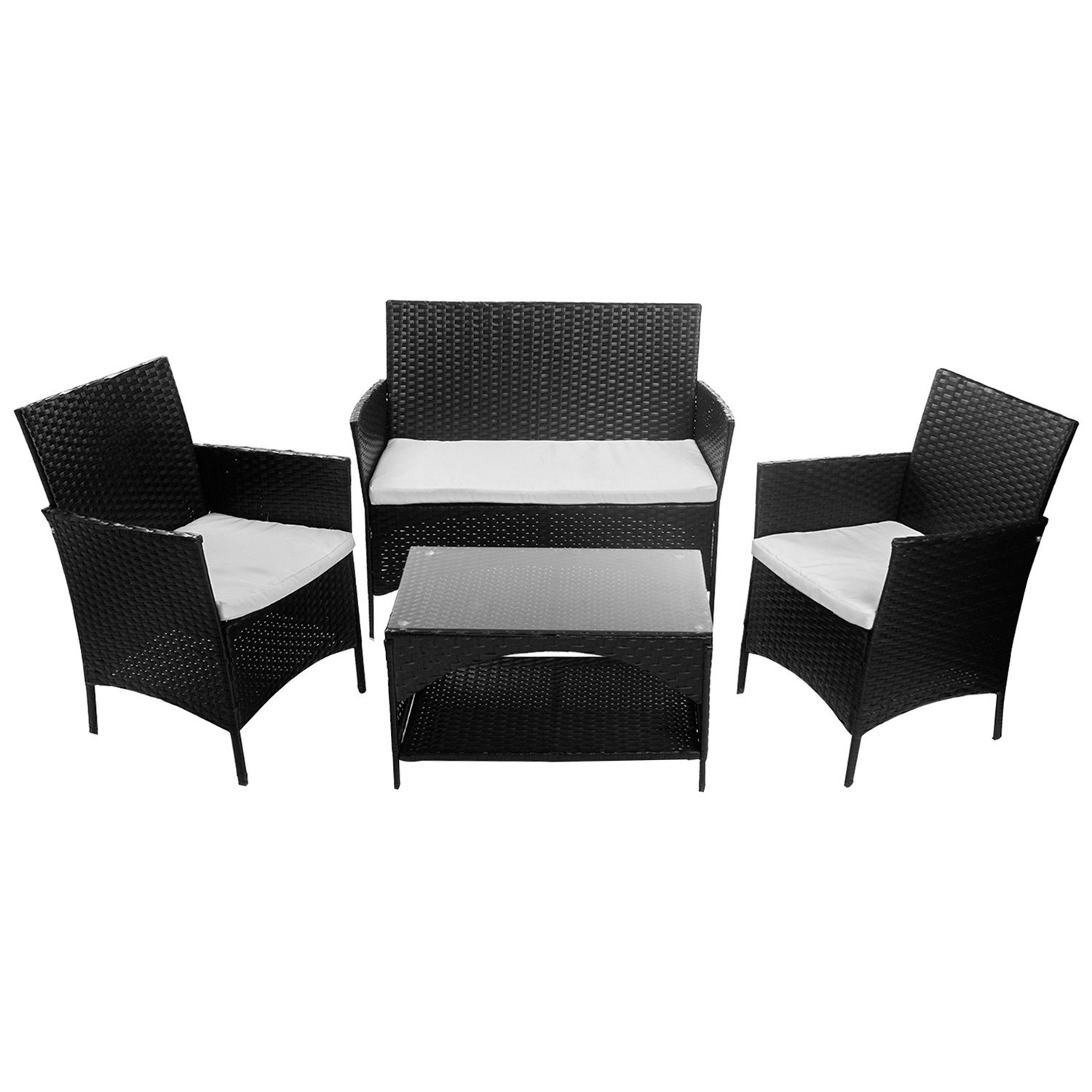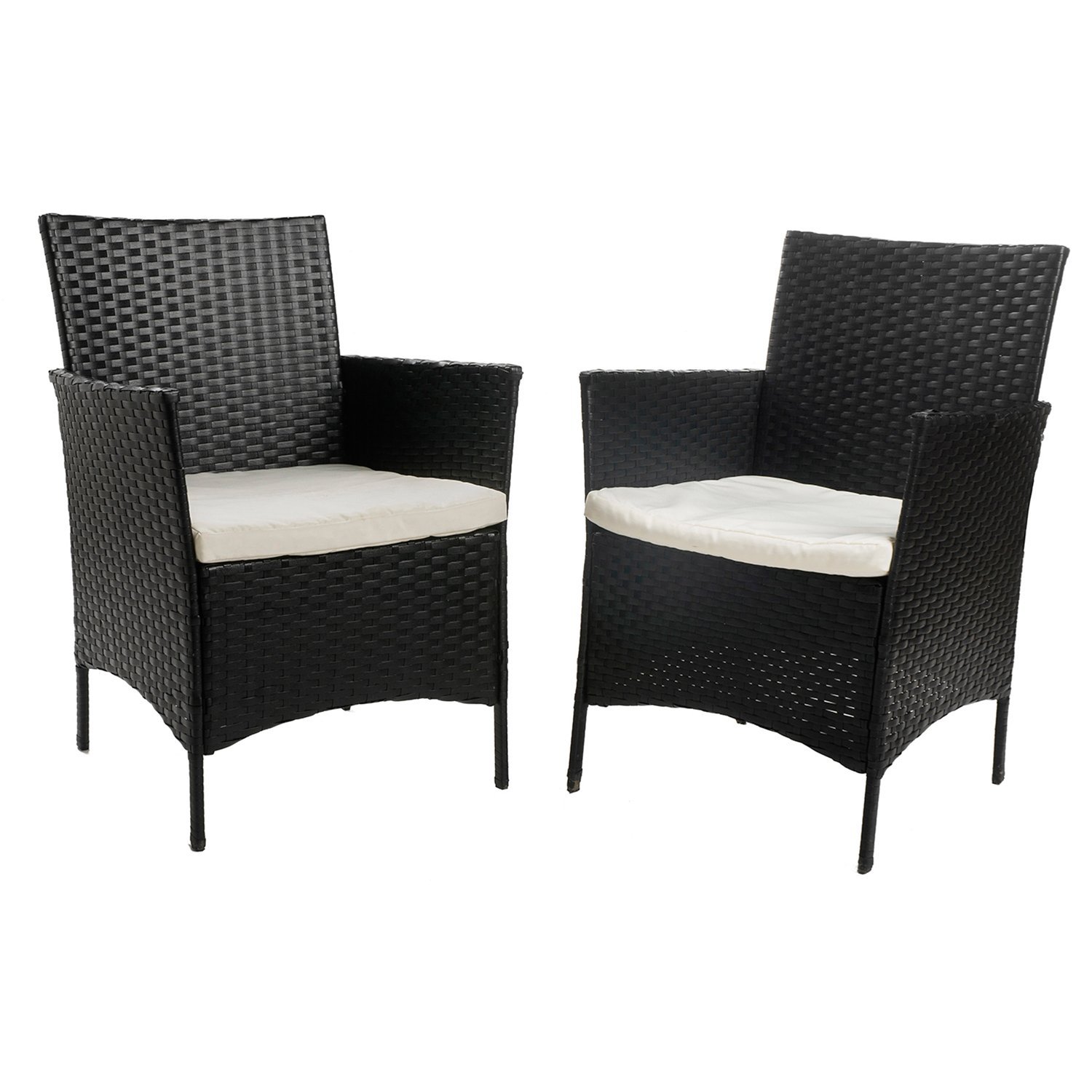 ---
Purchase the product on Amazon Marketplace