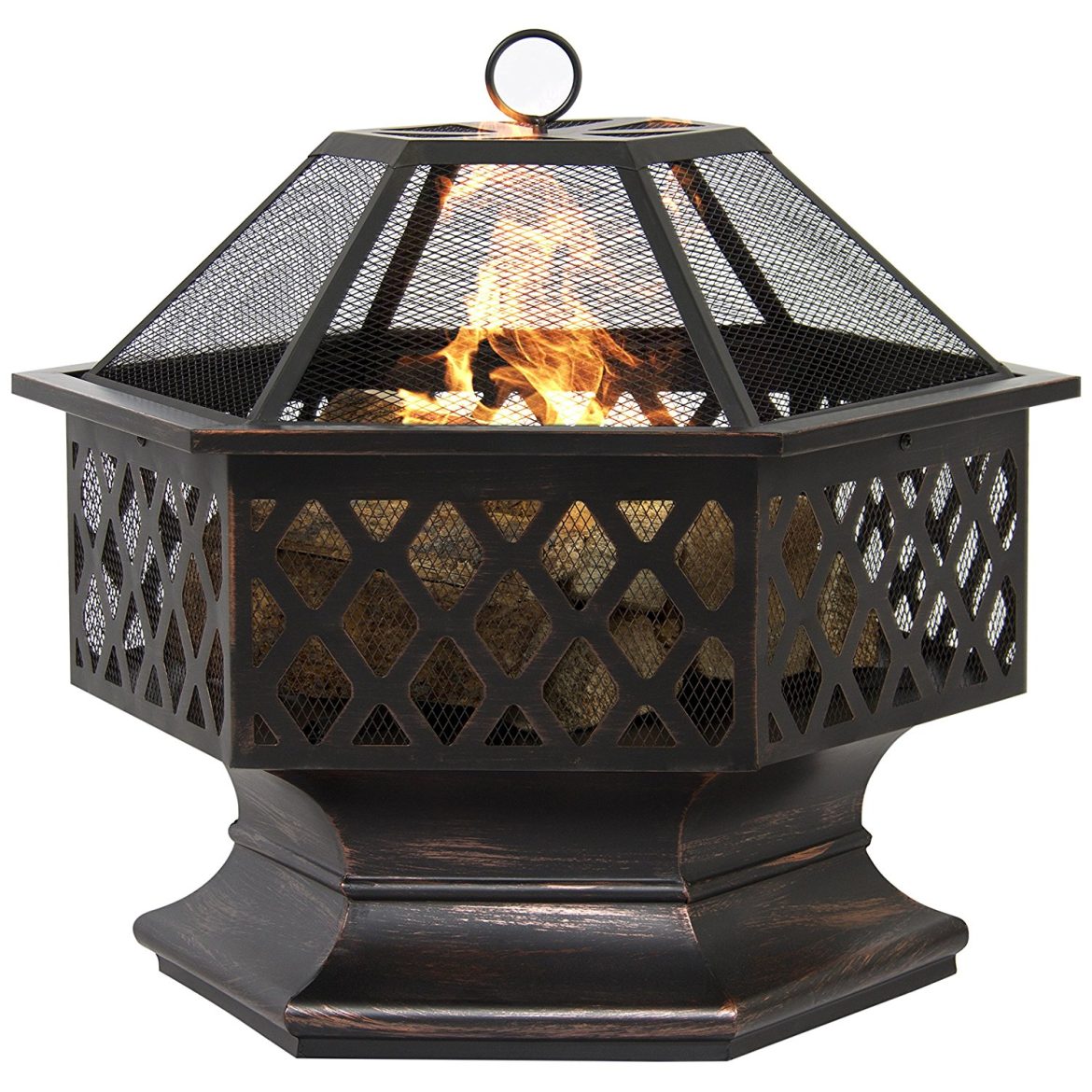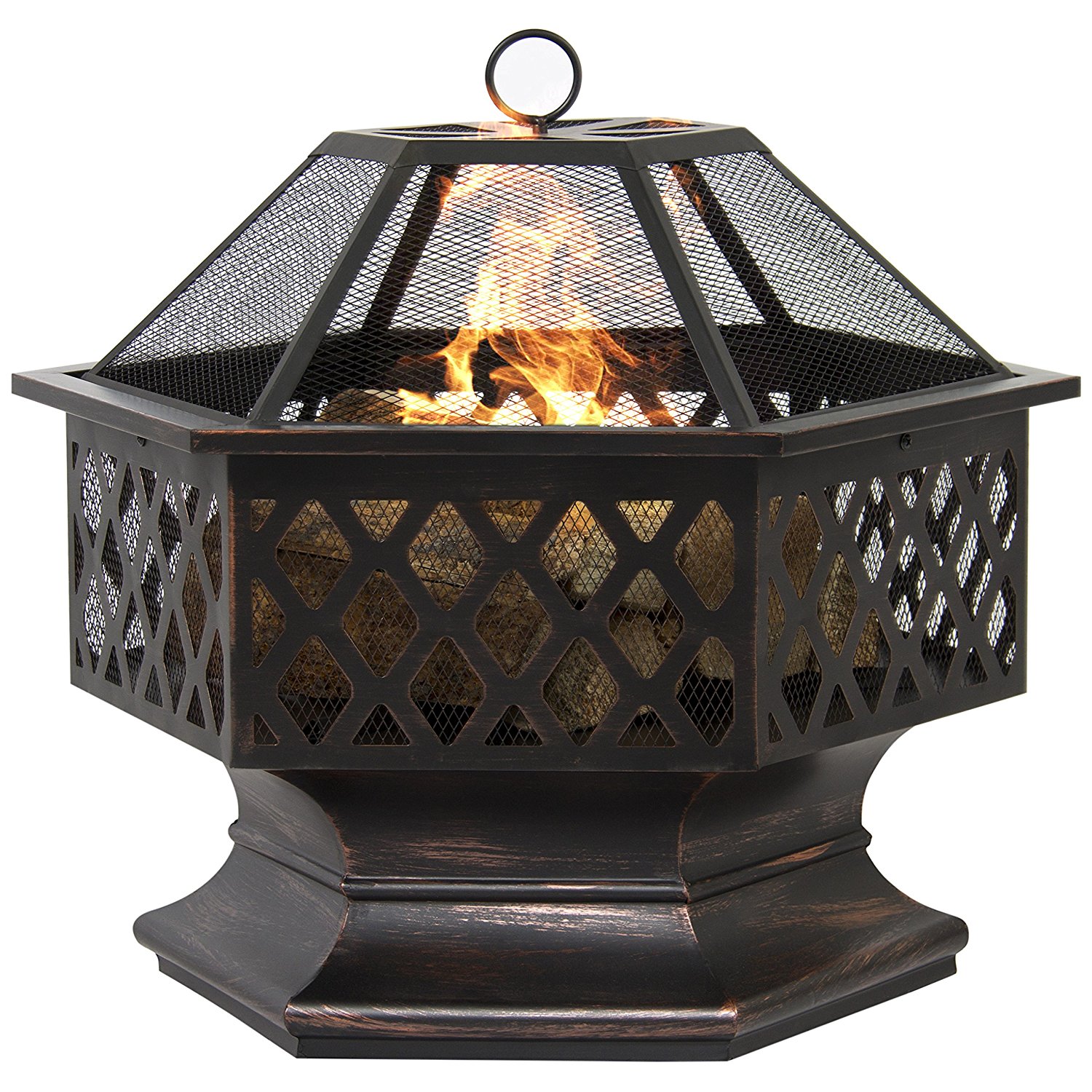 [Review] Best Choice Products Backyard Fireplace
Assembly
This backyard fireplace required minimal assembly. It came almost completely pre-assembled. You will only need to screw in 3 short screws. You'll need a screwdriver, which doesn't come in the box. The screws attach the bowl to the base. It did take a bit of force to align the holes properly. Nevertheless, I was able to piece the parts together in the end.
Exterior
I love the hex-shaped design. The unique design is a sure standout in any home. The oil-rubbed bronze finish is beautiful too. It makes the entire piece look more expensive. The lattice design on the bowl is an excellent touch.
It's beautiful to watch the wood burning. The screen on both the cover and the bowl allows for undisrupted viewing. It's great that the fire can be viewed from all angles.
The fire pit did turn out to be smaller than expected though. Luckily, the bowl is deep enough to hold a reasonable amount of firewood. We mainly use Pinion wood, chopped into smaller pieces.
Burning
The cover allows for a good airflow. This allows air to circulate around the fire, so the burning is great. It gives out an impressive amount of heat.
The lid really is flame-retardant. Sparks and flying ash don't reach the outside. That makes it safe even if you have kids around. It is no problem if someone gets too close to the fire pit. The handle for the cover does heat up after a few minutes of burning. I suggest using a glove when opening the top cover.
Durability
I recommend you to get a cover for this if you want to keep this outside. That is to protect it from the rain and prevent rusting. I've kept my fire pit inside our garage just to be sure. I'm also planning to paint it with a rust-proof paint in the near future. That would make it stand up better to the elements of weather.
The steel body holds up well to the heat from the fire. The construction seems top-notch. I look forward to having more nights with the whole family gathered around this fire pit.
Portability
It is lightweight, so cleaning it and removing ashes is a breeze. I can easily lift the entire thing and dump the ashes into our trash can. It is portable too. Bringing this to a campsite is easy, and so is moving this from our front yard to backyard.
My Two Cents
This Best Choice backyard fireplace would make an excellent addition to your garden, porch, or yard. It has made cold nights in our backyard more fun and warmer. The low price with the free shipping has made this purchase all the better. The only thing missing is the roasting sticks for our smores! – Britney J
---
Brand: Best Choice Products
Product: BCP Hex Shaped Outdoor Home Garden Backyard Fireplace
---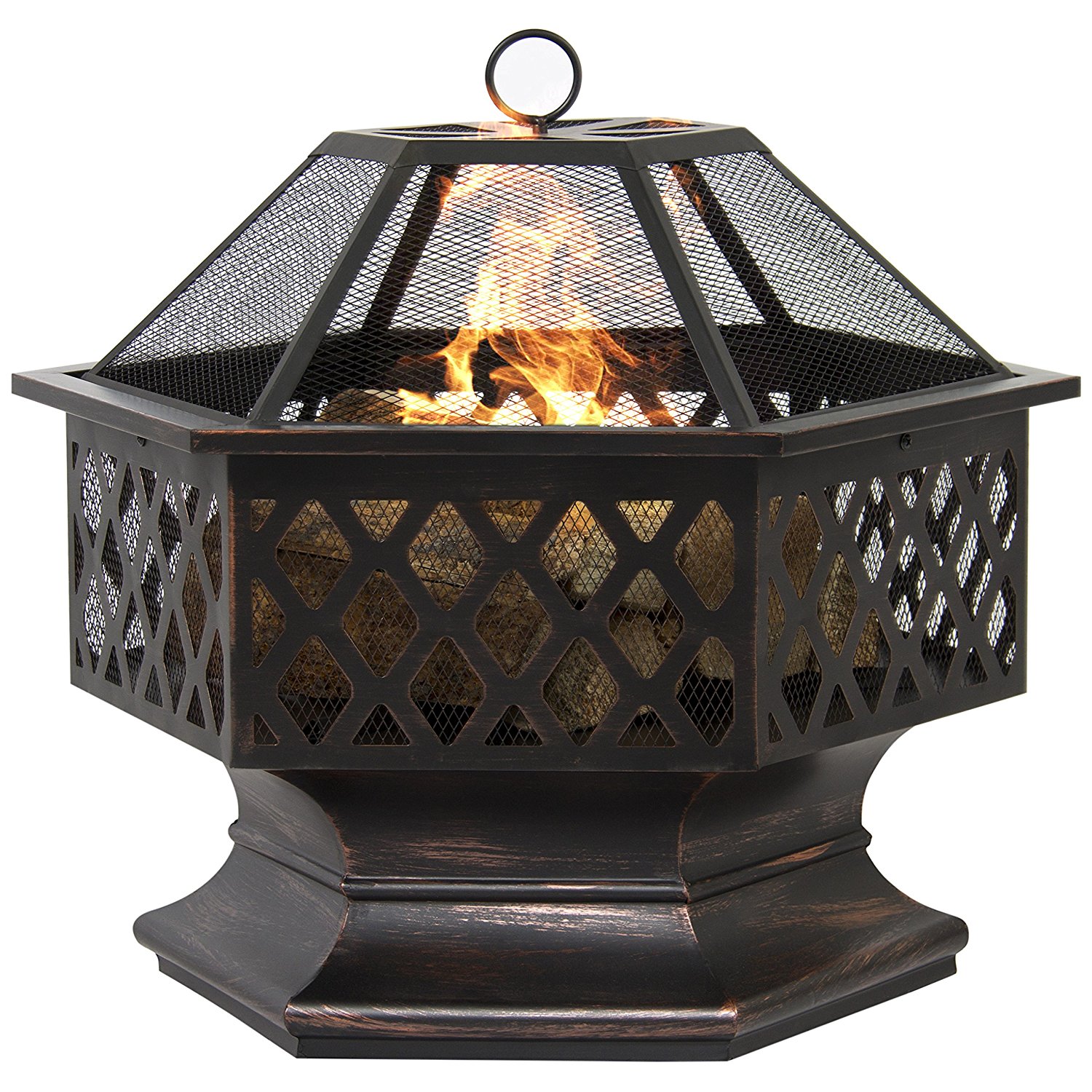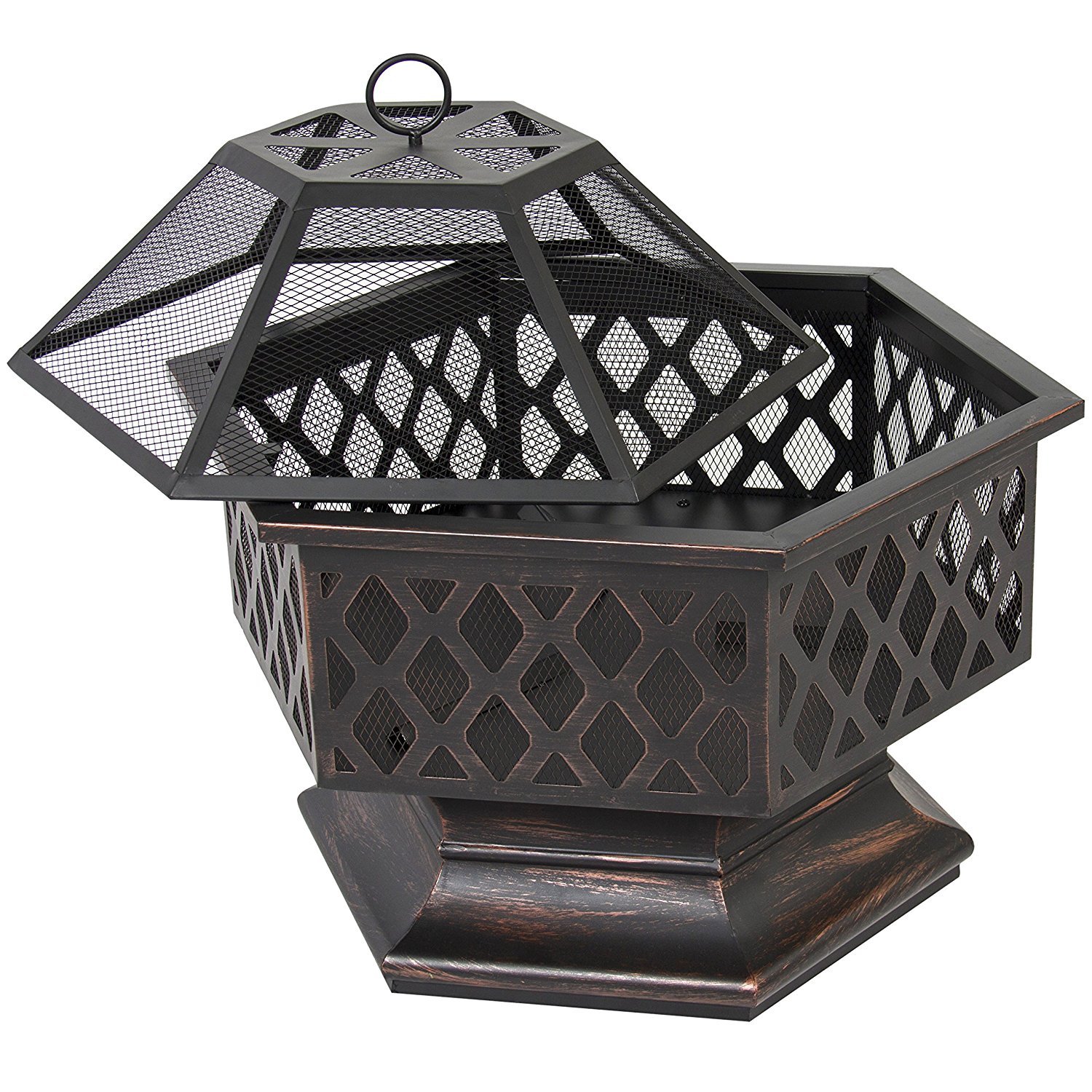 ---
Purchase the review product on Amazon Marketplace