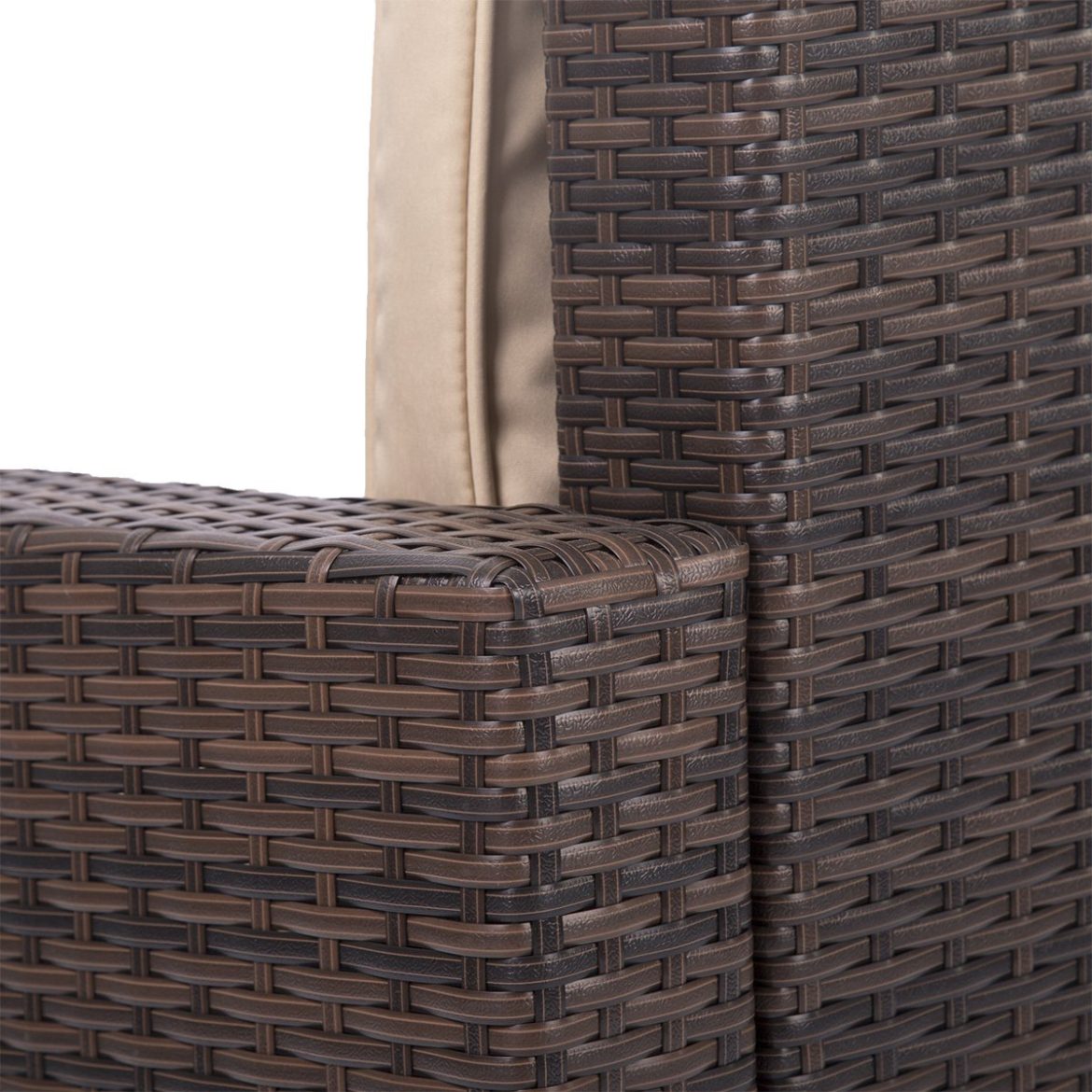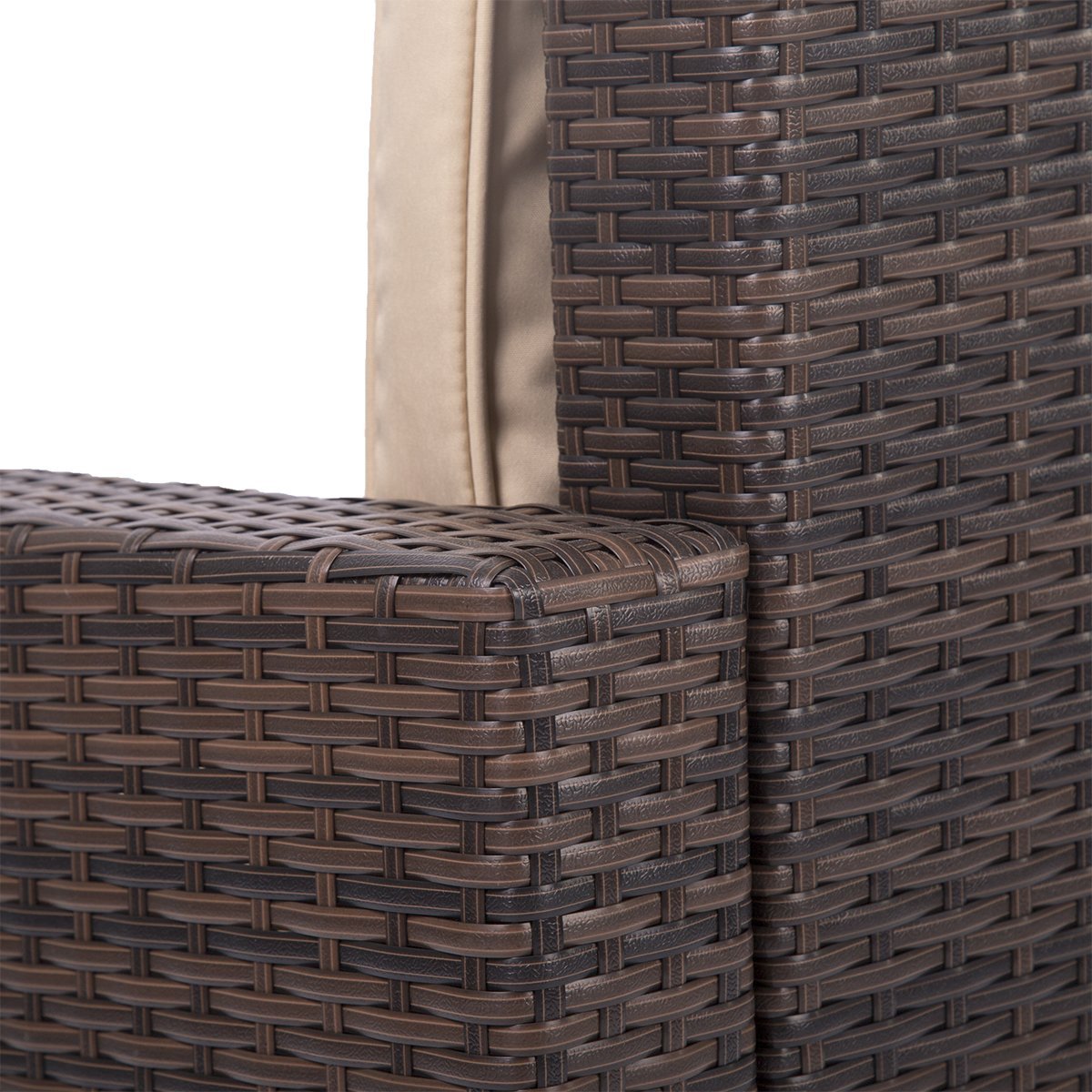 [Review] Wicker Rattan Outdoor Sectional Furniture
First Things First
This outdoor sectional furniture came in 2 boxes. They didn't arrive on the same day, but I expected that already after having read a couple of reviews mentioning that. All hardware and tools are included in the package. There are 4 pieces to this set, so it took a while for me to finish the assembly. It was worth the patience though. It looks beautiful once assembled. The cushions look elegant in a cream color. I like that they're not pure white. If that was the case, they would get dirty too easily.
I like that there is a glass for the tabletop. You can set drinks on it without fearing that they would tip and fall. The glass is easy to wipe clean. We don't find the need to use a coaster.
Comfort
This is my teenage daughter's favorite spot in the house. Upon coming home from school, she would immediately head to the couch. She would sometimes do her homework while lounging on the seat. To make sitting much more comfortable, it's recommended to place a pillow on your back.
The only thing I don't love as much is the cushions. They are quite thin. It can get a bit uncomfortable if you sit for a long time. I replaced mine with thicker ones. The cushions do not stay on either, so I got Velcro strips to stick them up to the wicker. If you have the set in a windy place, it's a must that you do something to attach the cushion to the frame.
Quality
Having owned this outdoor sectional furniture for nearly 6 months, I could say that the PE rattan is durable. None has stuck up or tore apart so far. It doesn't sag under our weight too. I'm hoping it would stay that way in the coming months. The steel frame is on the heavy side, and I like that. It feels very sturdy.
The cushions are a bit water-resistant. They don't get soaking wet when they are left in the rain. However, I try to keep the cushions inside whenever it looks like it's going to rain. The rest of the set can be left outside, rain or shine. The wicker is water- and weather-resistant. You don't need to bother dragging them inside the house.
In My Opinion
At under $300, this outdoor sectional furniture set is worth buying. Putting this in our garden has instantly made the place posher. If you want to impress your guests, this is the furniture set to get. A lot of guests have given compliments for it. They even ask me where I got it. In fact, my neighbour got the same thing. – Maggie H
---
Brand: FDW
Product: Outdoor Patio Sofa Set Sectional Furniture PE Wicker Rattan Deck Couch
---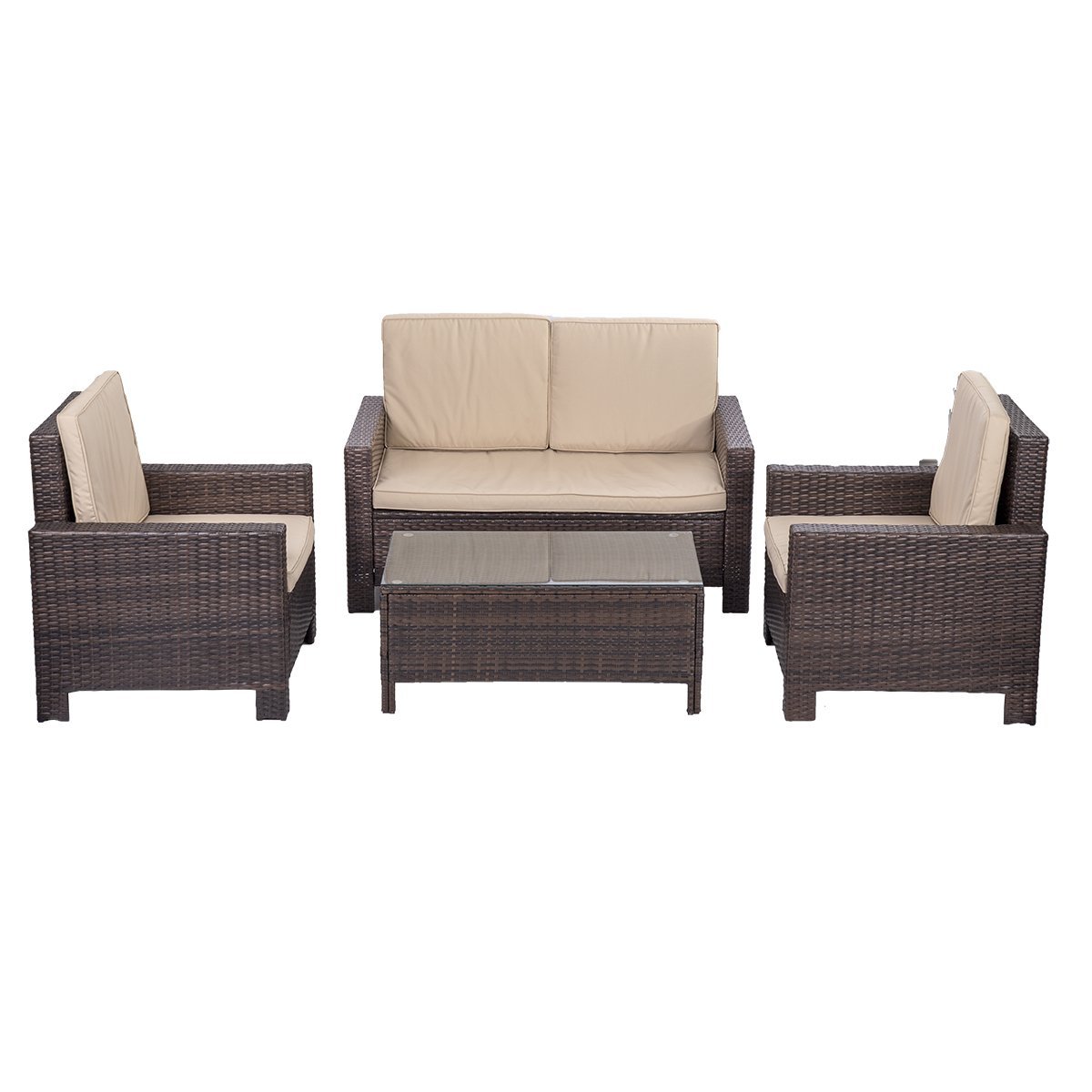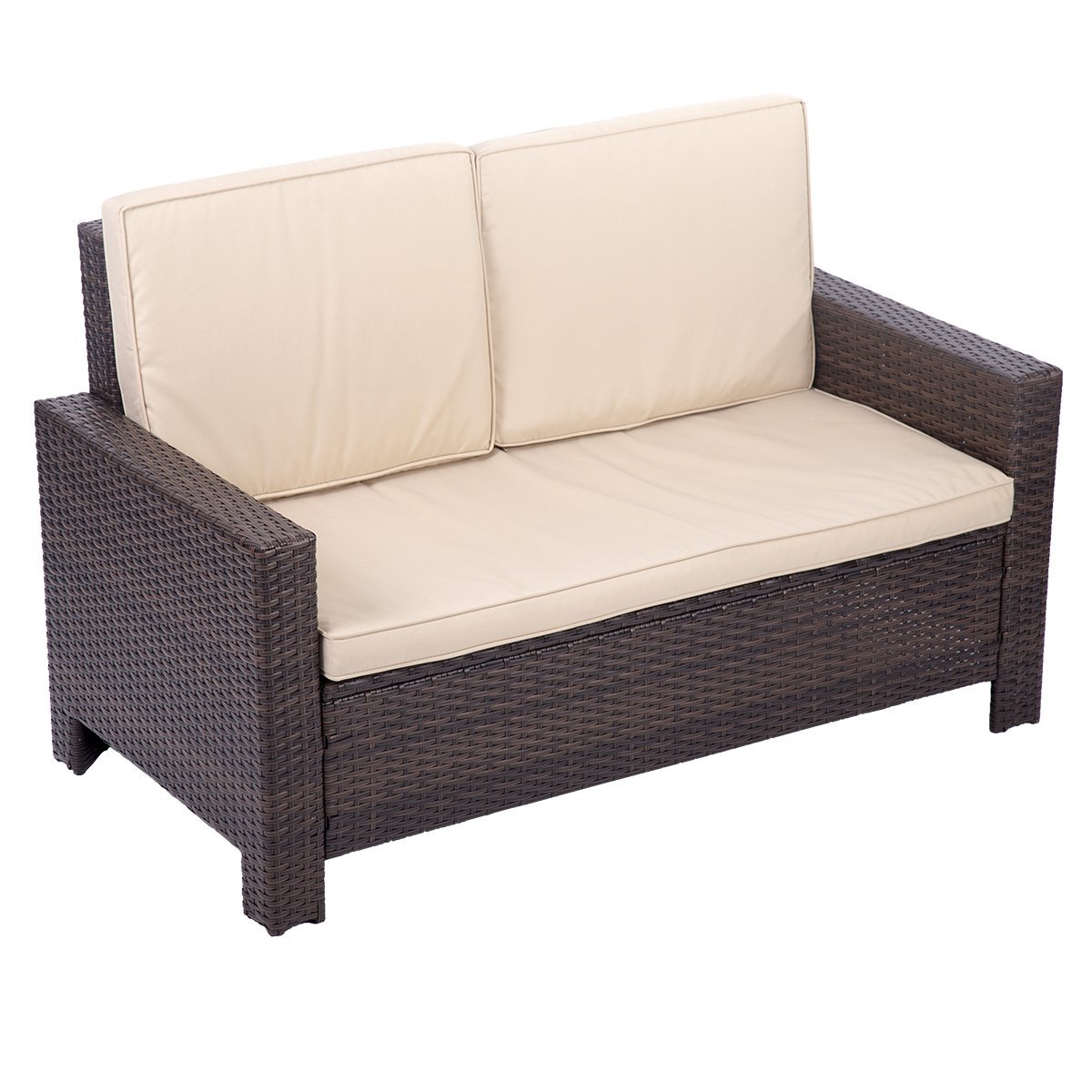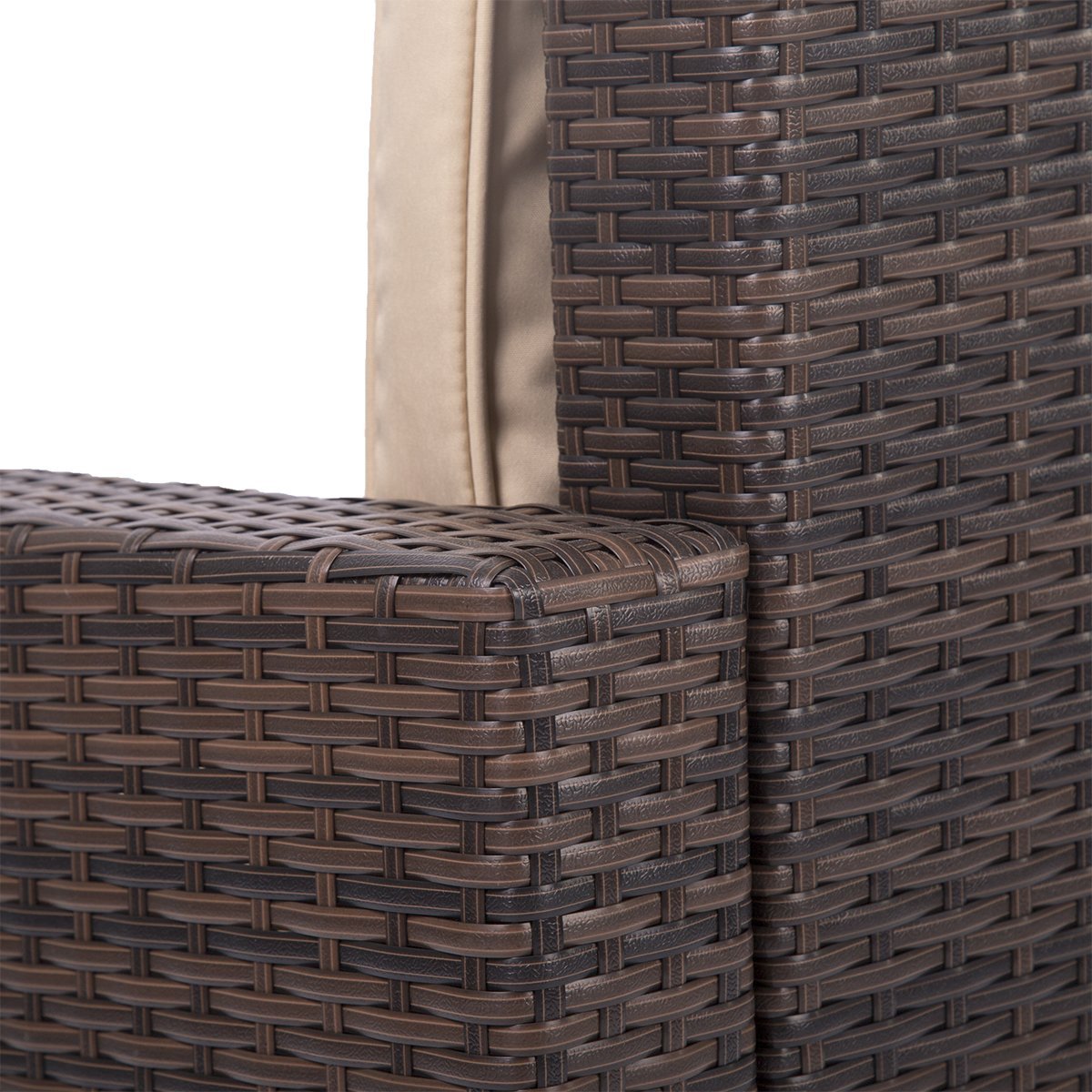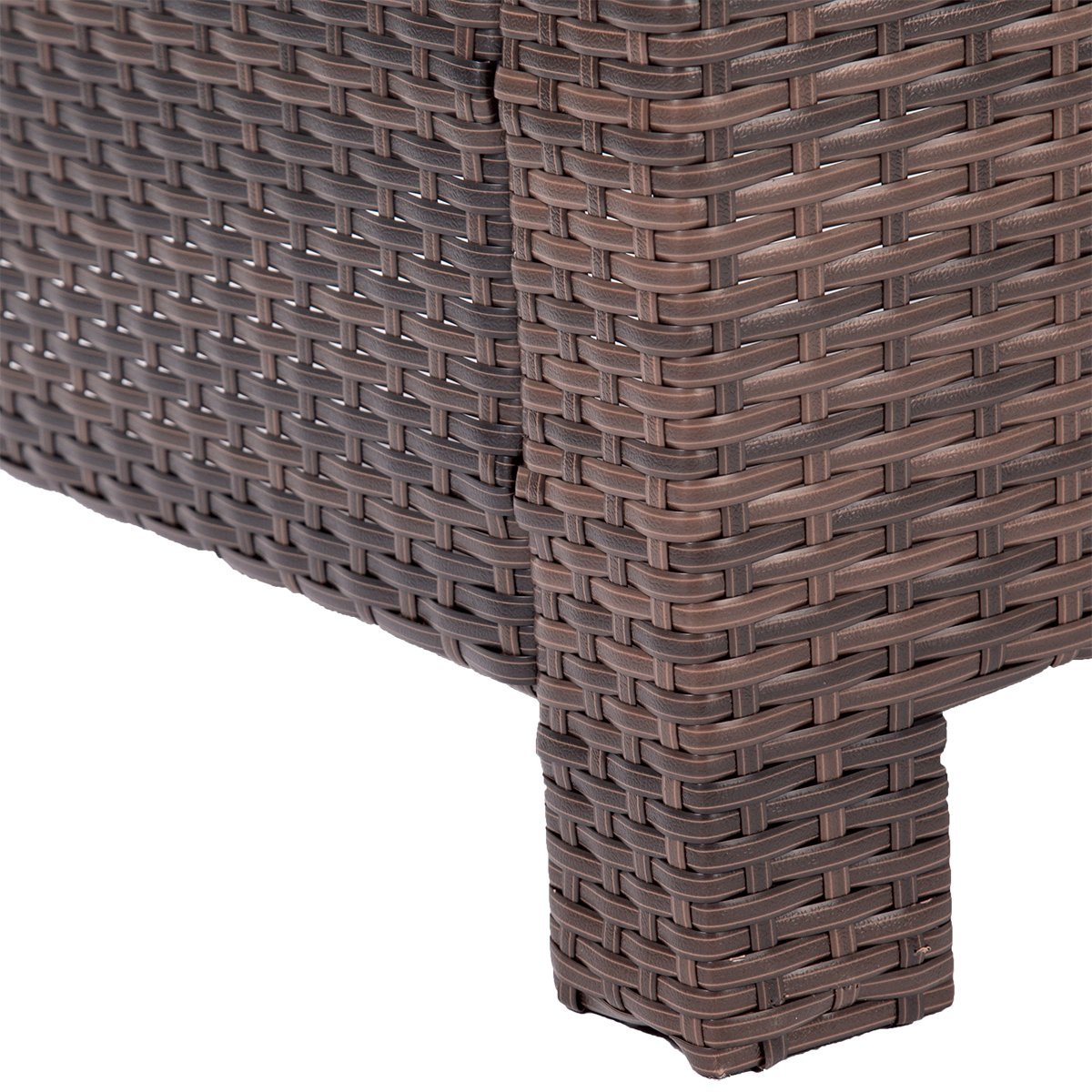 ---
Purchase the review product on Amazon Marketplace